Does your child like to cook?
Well then attending a Junior Chef Class at your local Williams-Sonoma is a MUST!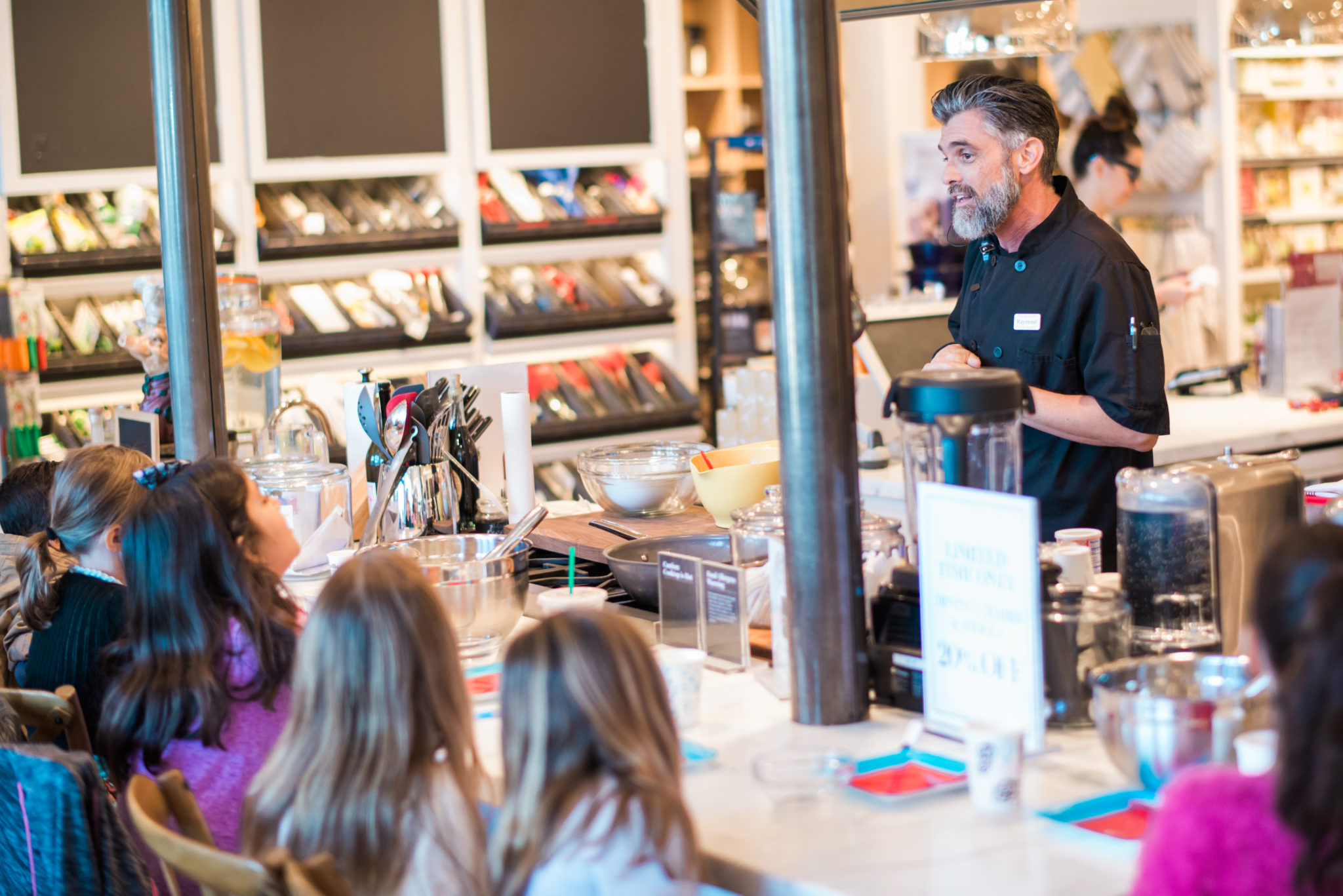 Williams-Sonoma offers a cooking class once a month for kids.
Recipes range from main courses to desserts and even snacks.
There is a different theme each month.
For the month of January, the theme was American Girl Sleepover Breakfast. The kids learned how to make delicious waffles.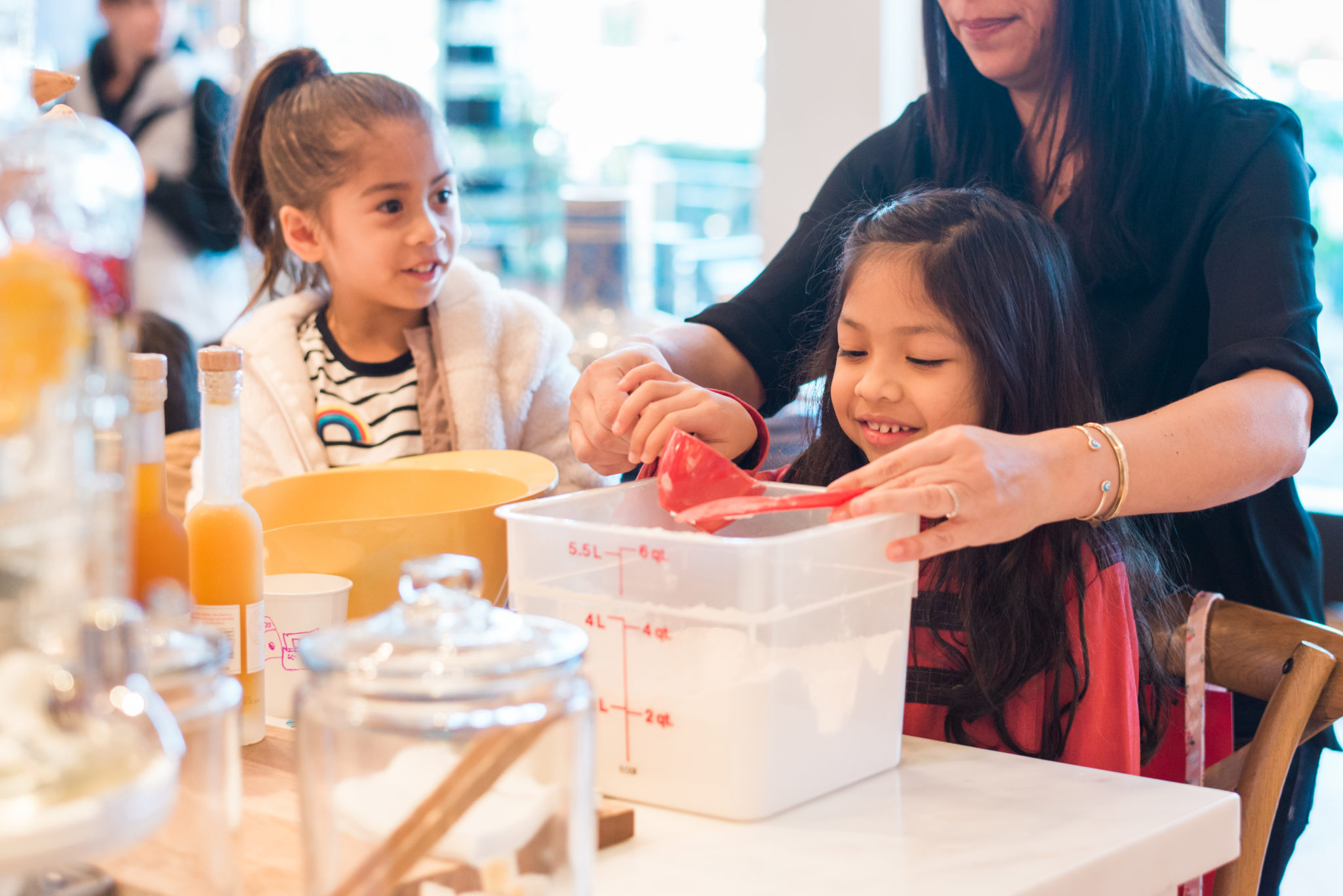 The class was taught by Chef Raymond who showed how fun and easy cooking can be.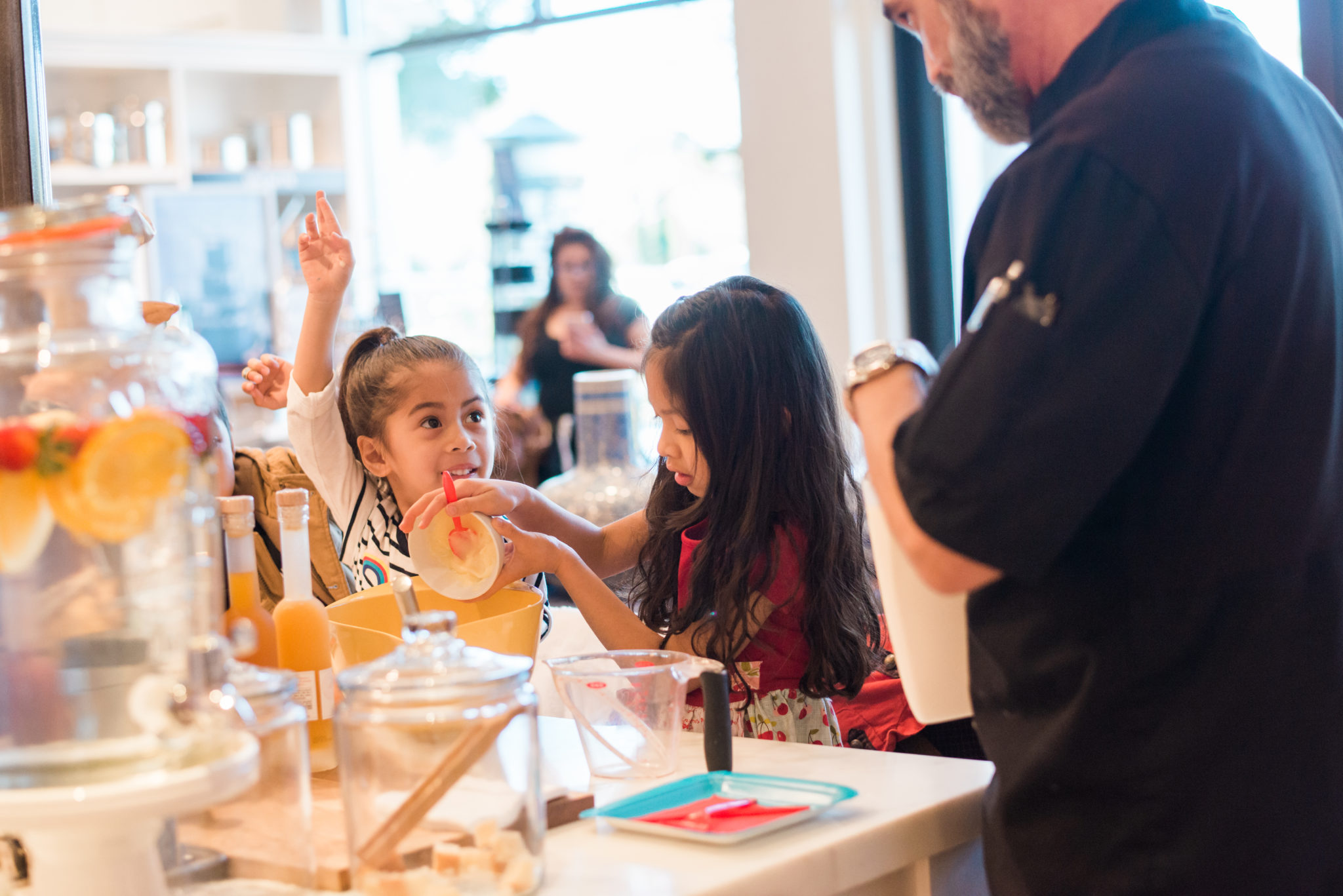 First, the kids wrote their names on a cup so that Chef Raymond could call them by name at any time.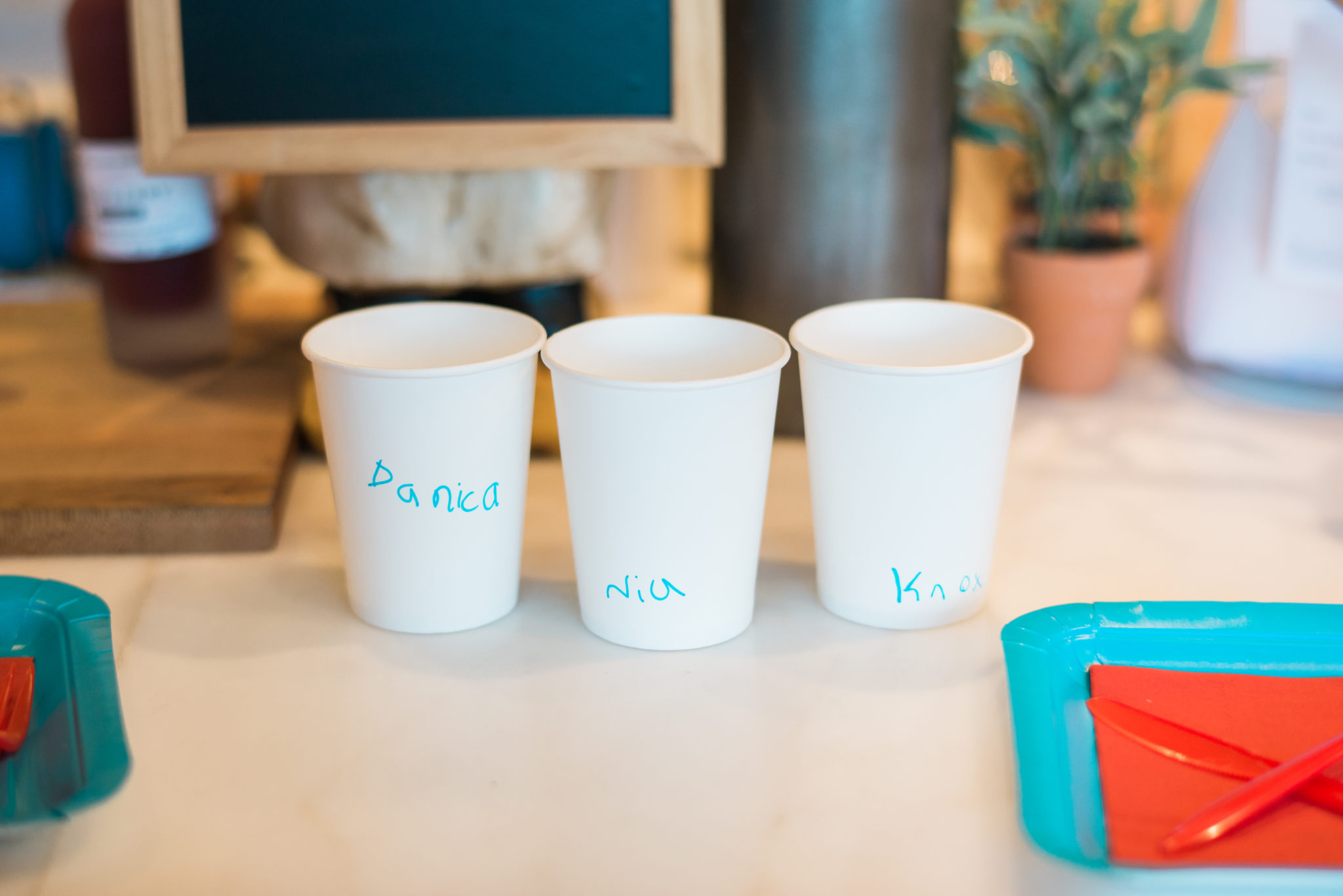 Then Knox, Nia and their friend Danica were taught how to mix dry ingredients.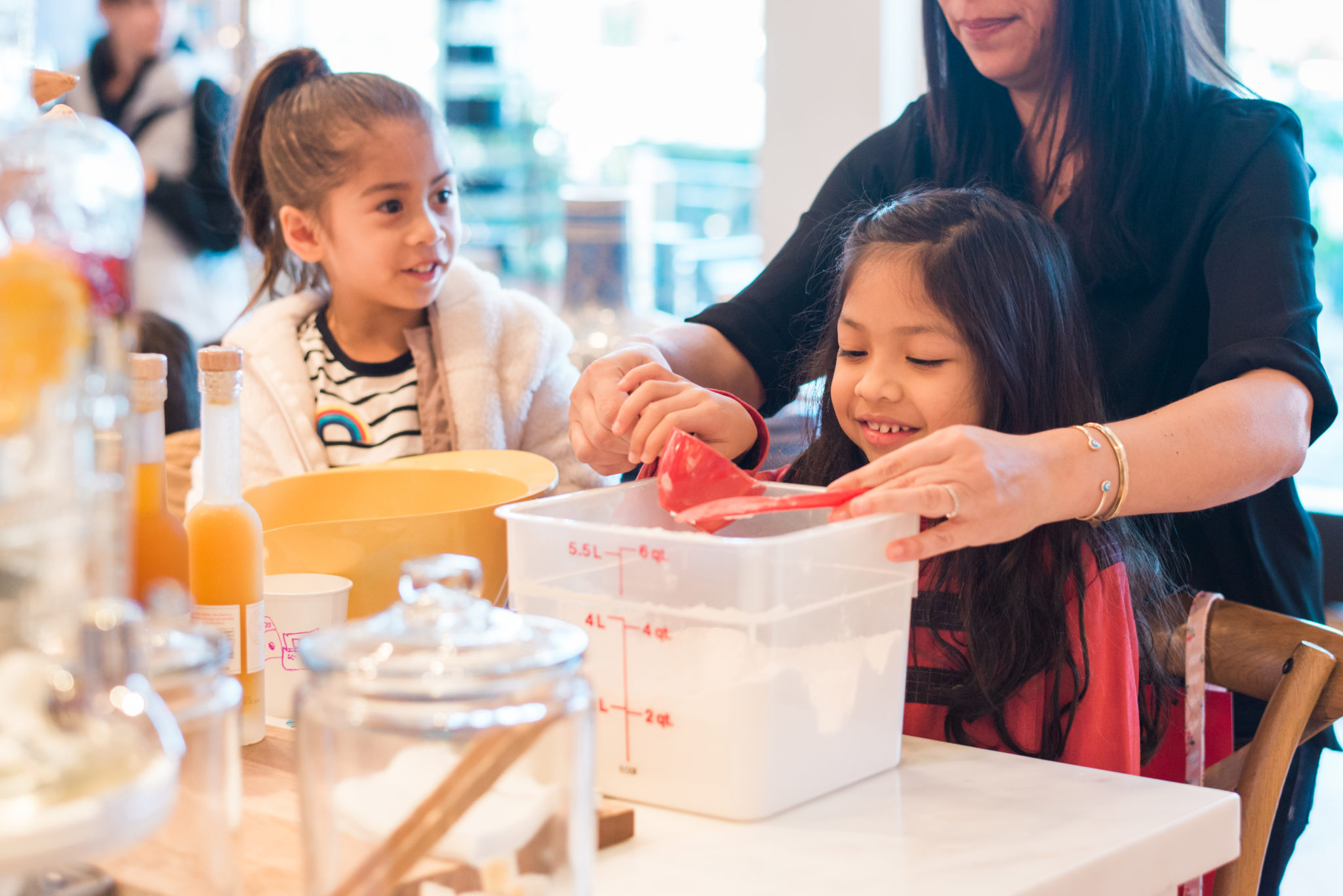 Chef Raymond also taught them how to properly crack an egg, which I personally found helpful.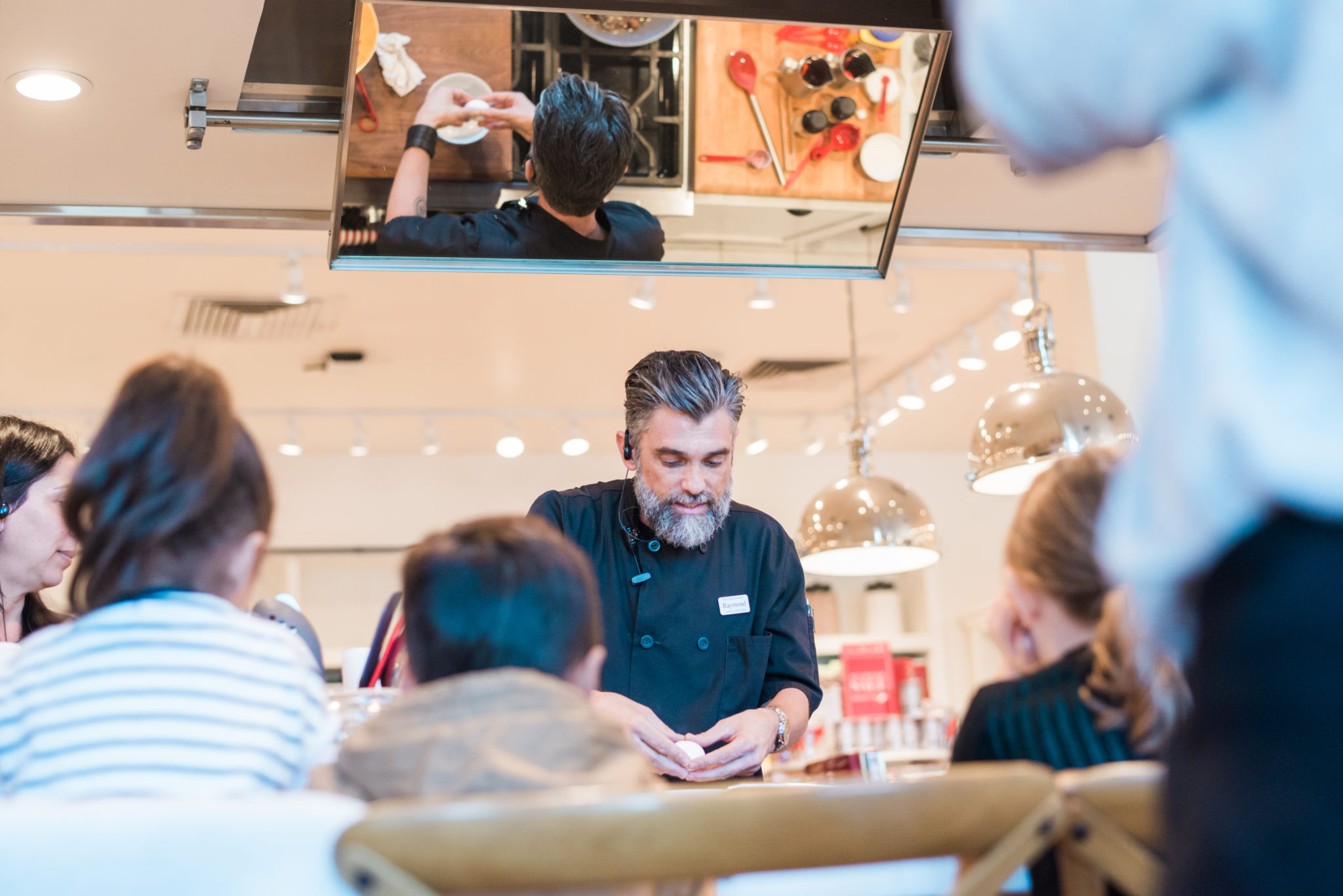 Knox loves making omelets at home, so he went straight to cracking his egg with no questions asked.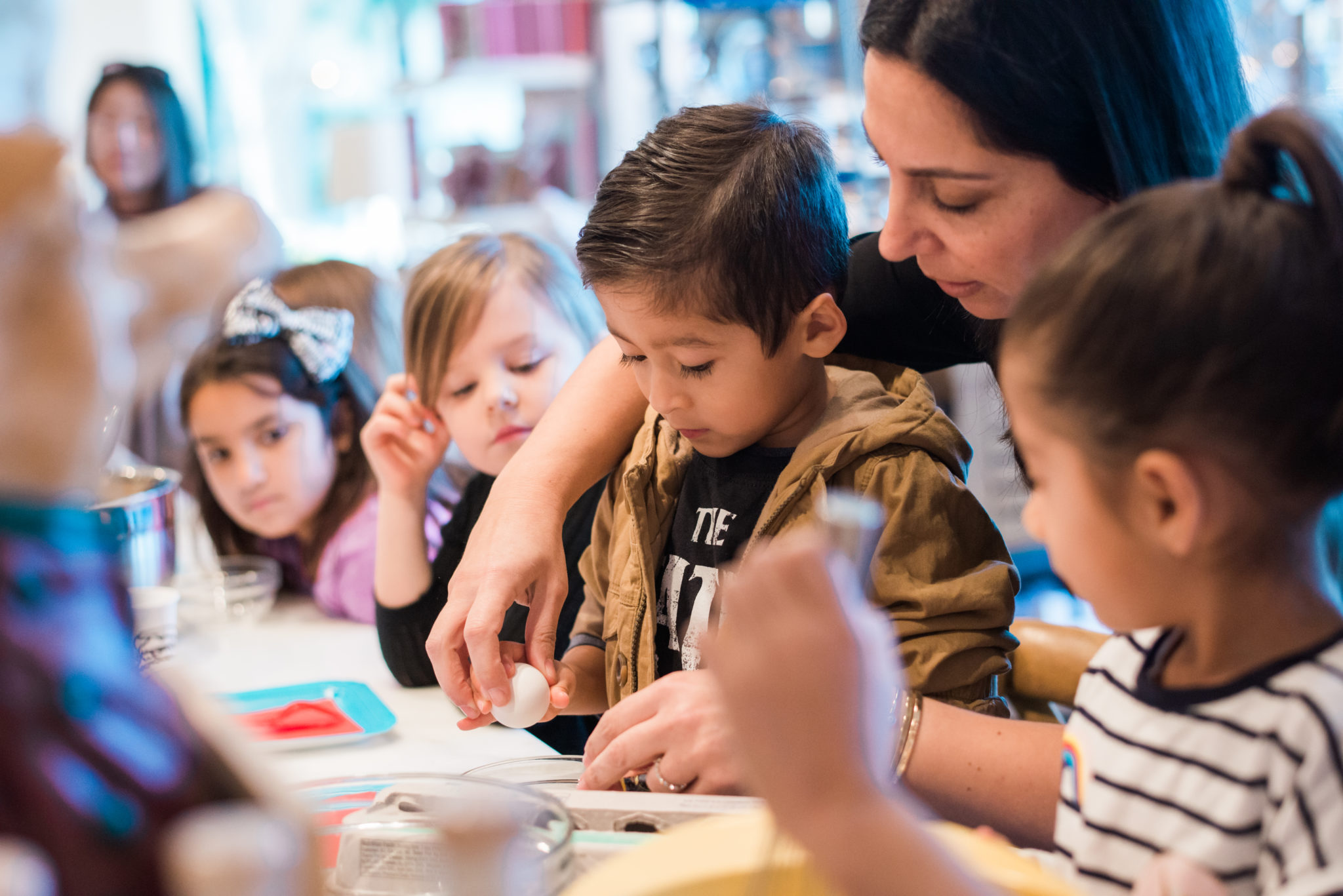 Chef Raymond put teams of 3 together. Knox, Nia and Danica were a team. They called themselves 'Team Star Wars.' They took turns adding and mixing the ingredients. They did such a good job sharing!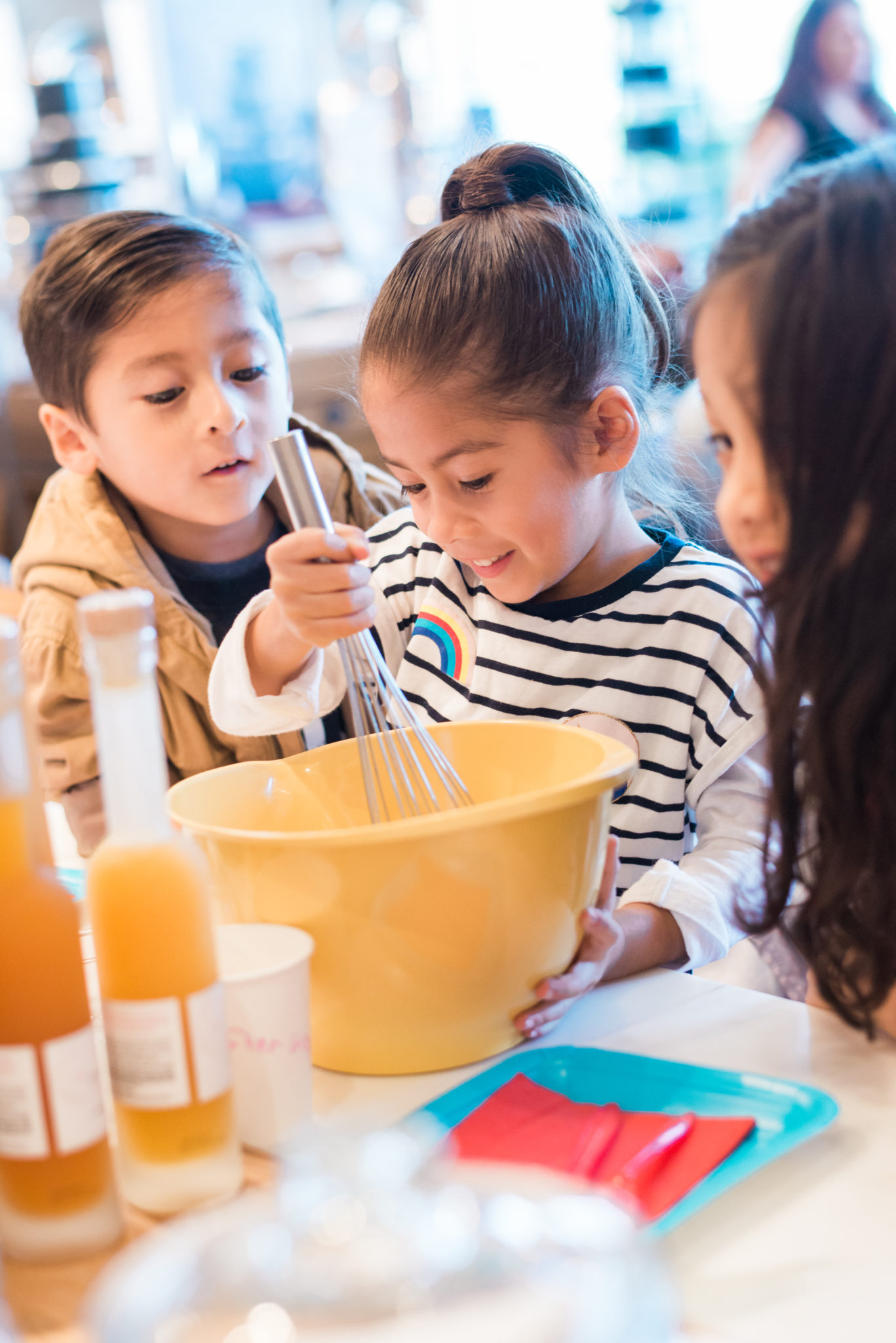 Classes are suited for ages 8-13 but my 5 year old twins attended and did just fine.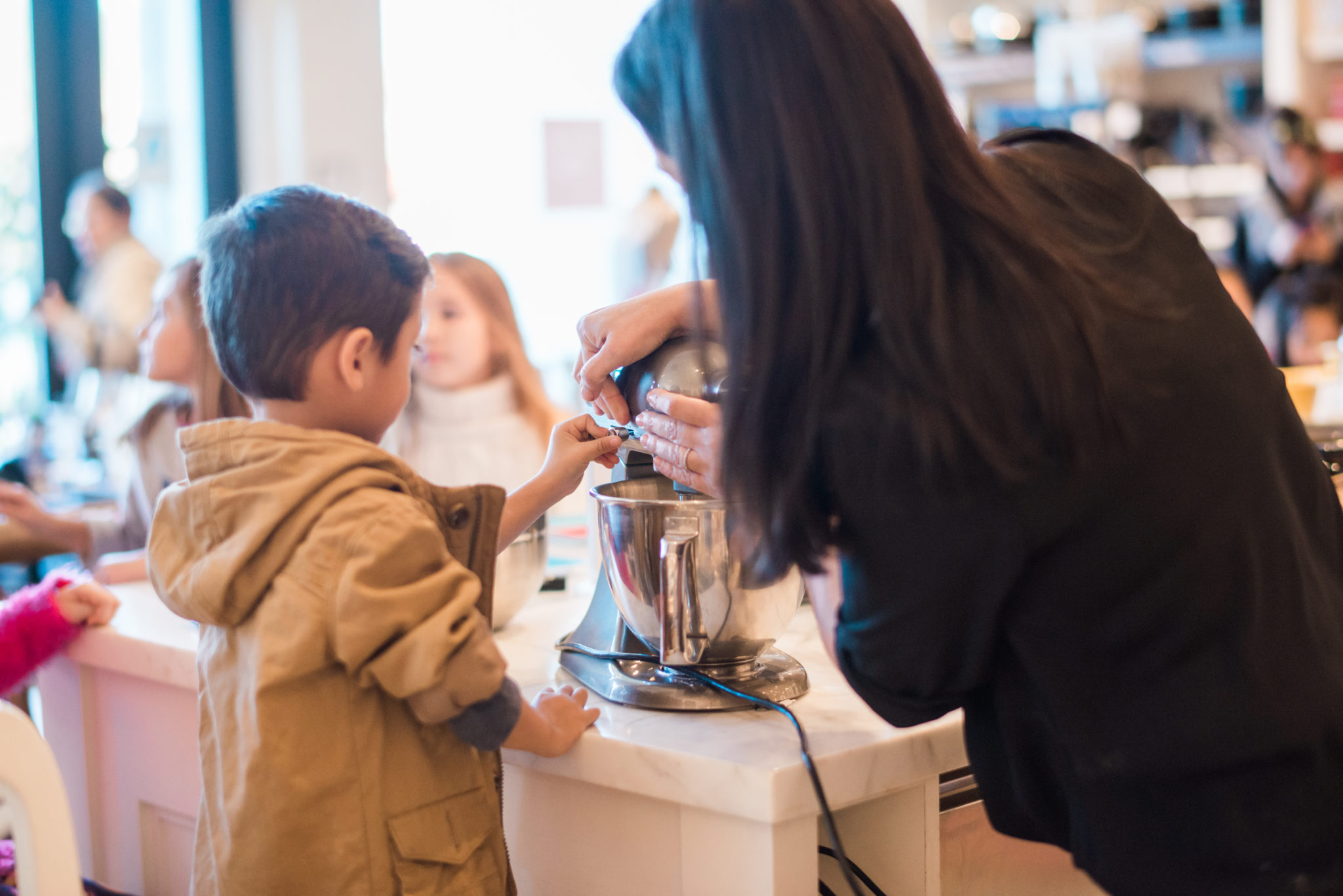 Although American Girl is for girls, my son joined the class and LOVED it!
The Chef incorporated some stories of American Girl but mostly focused on the cooking and the ingredients.
Below, the kids are making powdered sugar.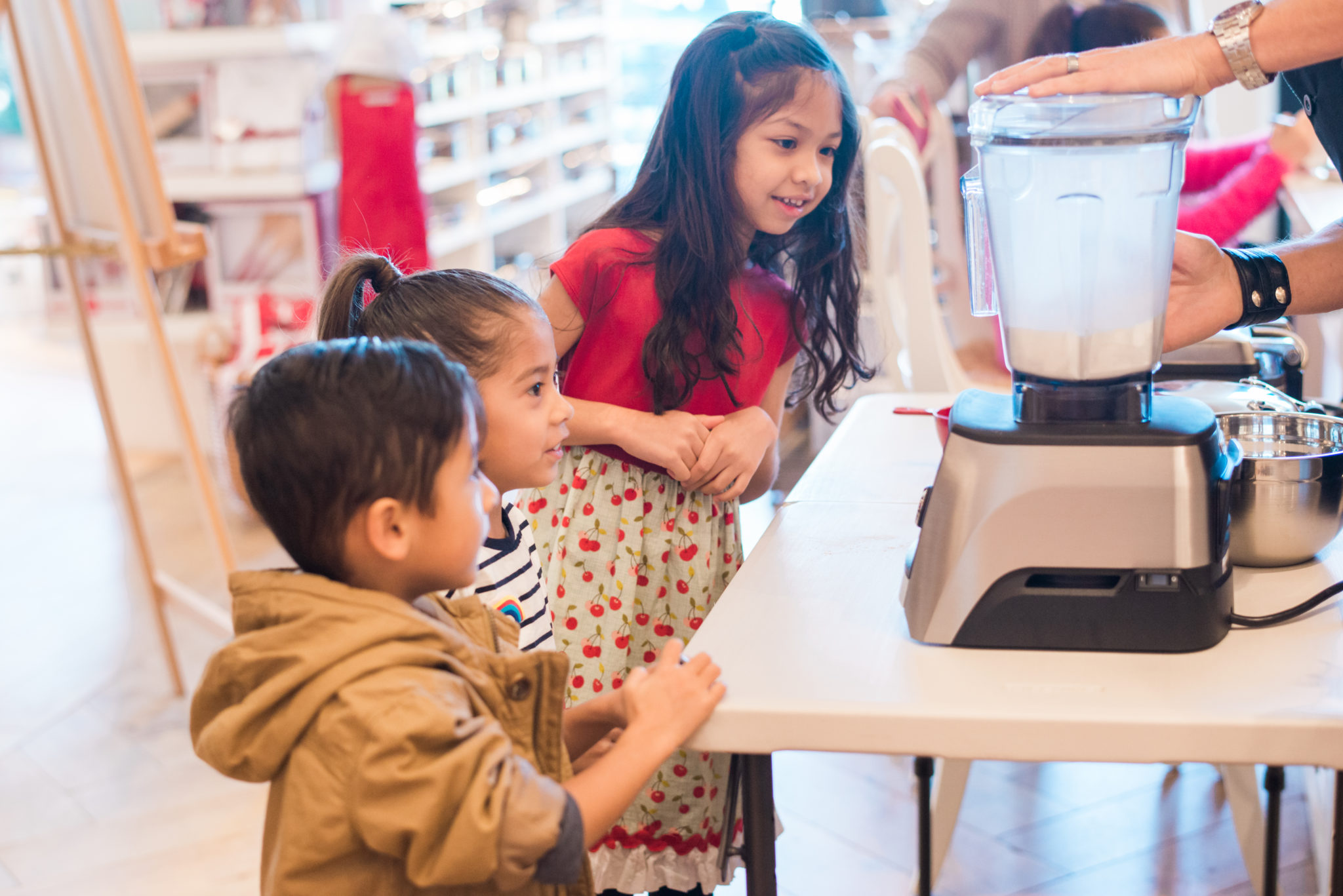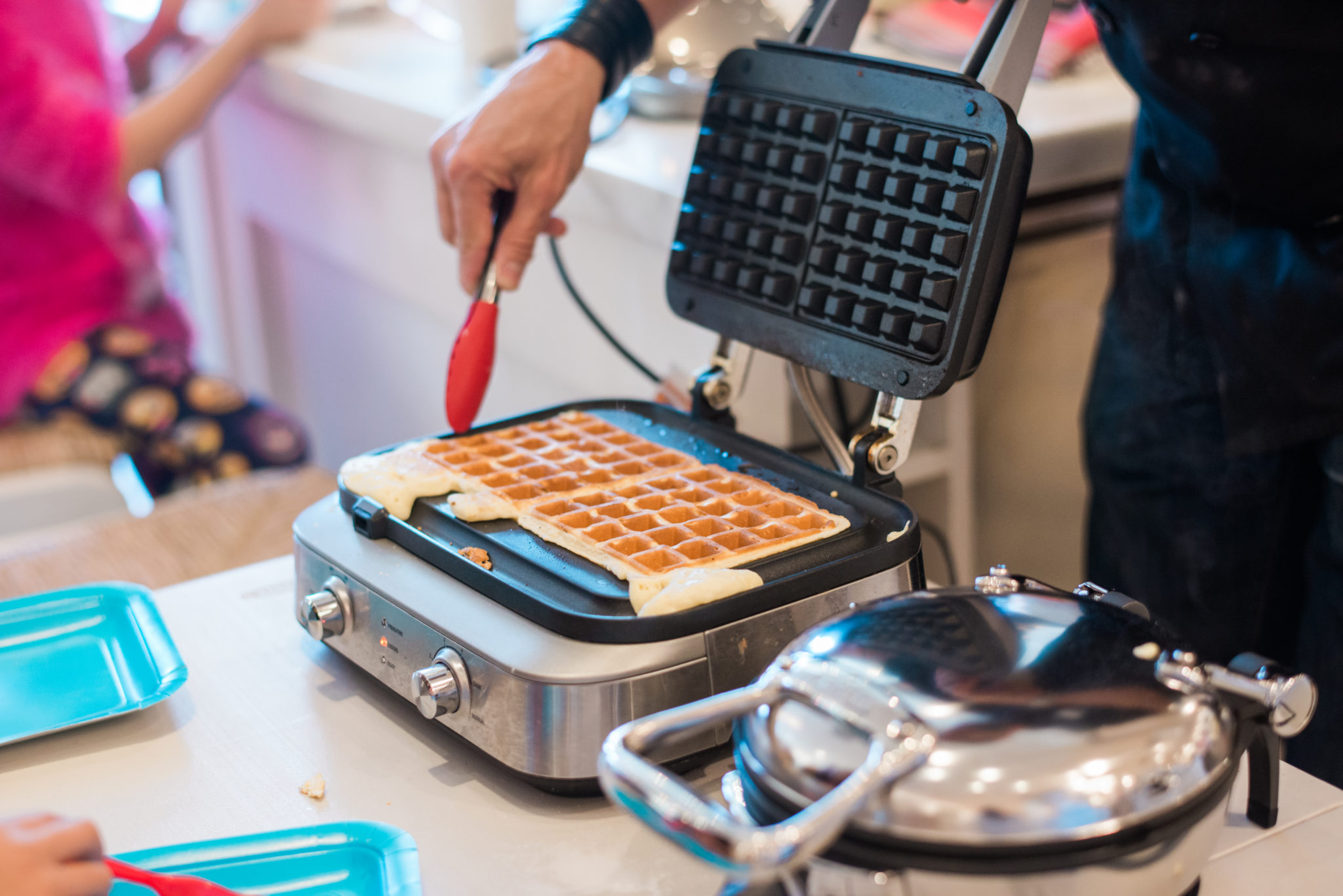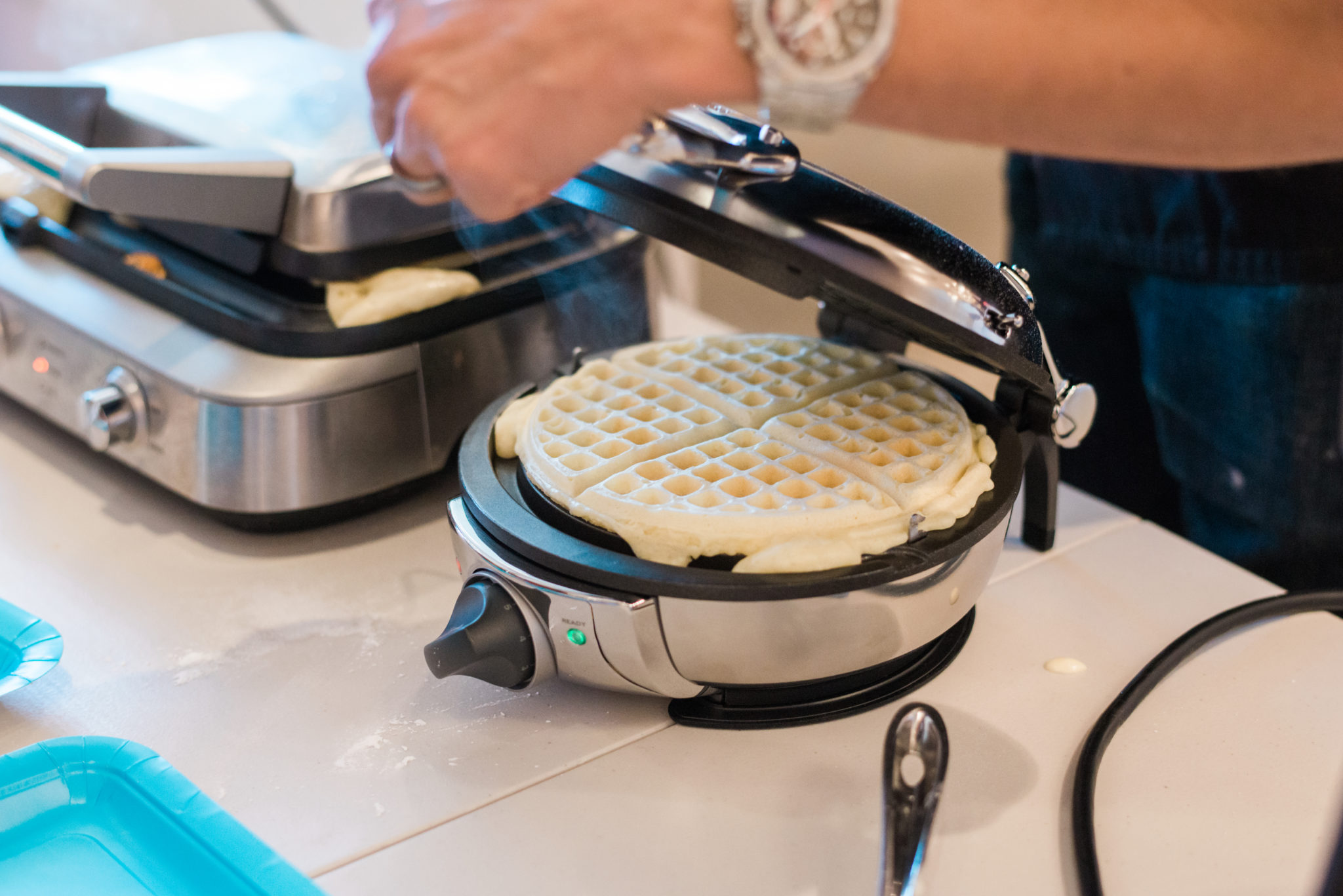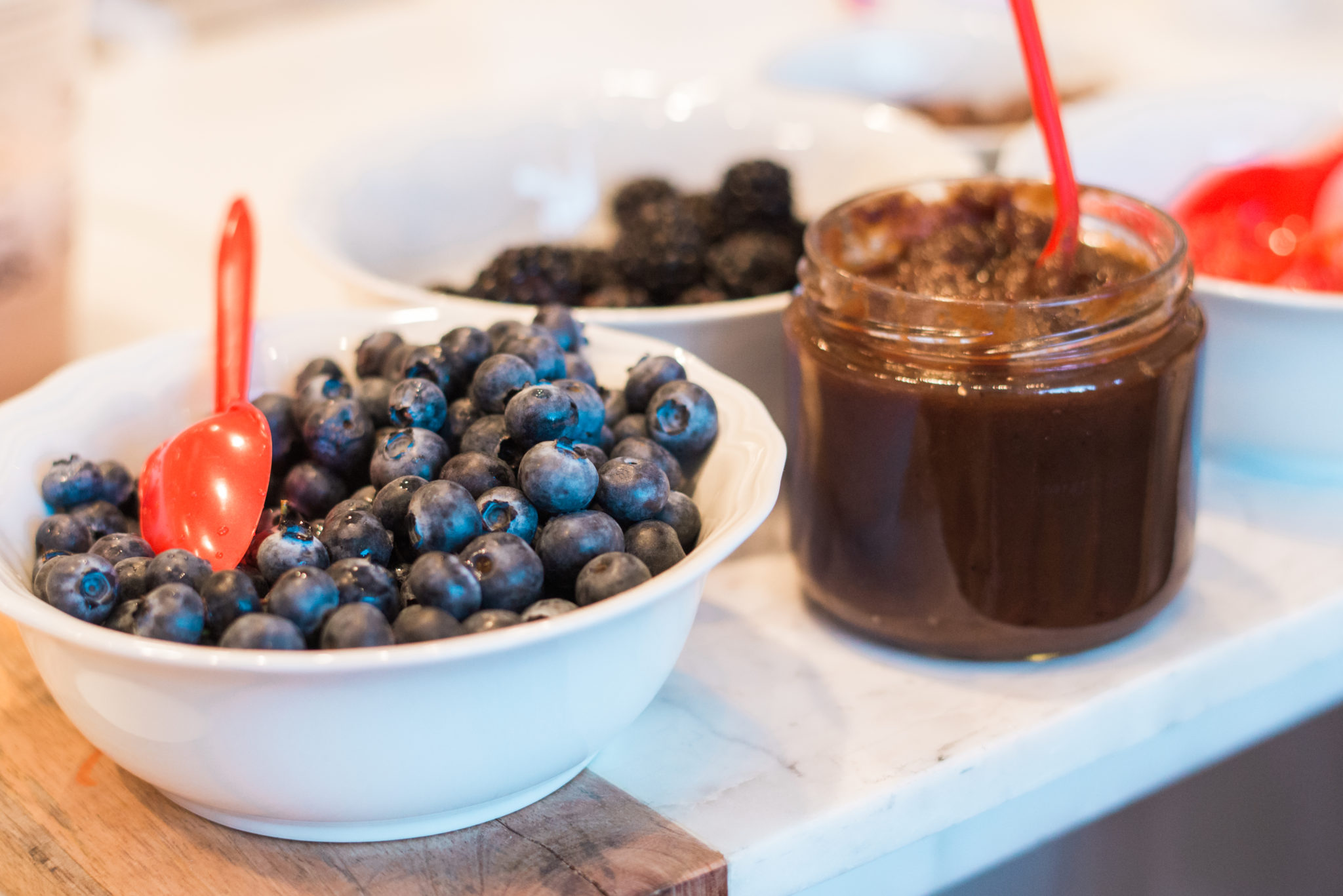 The price for this particular class was $30 per child because it included an American Girl recipe book (which was totally worth it).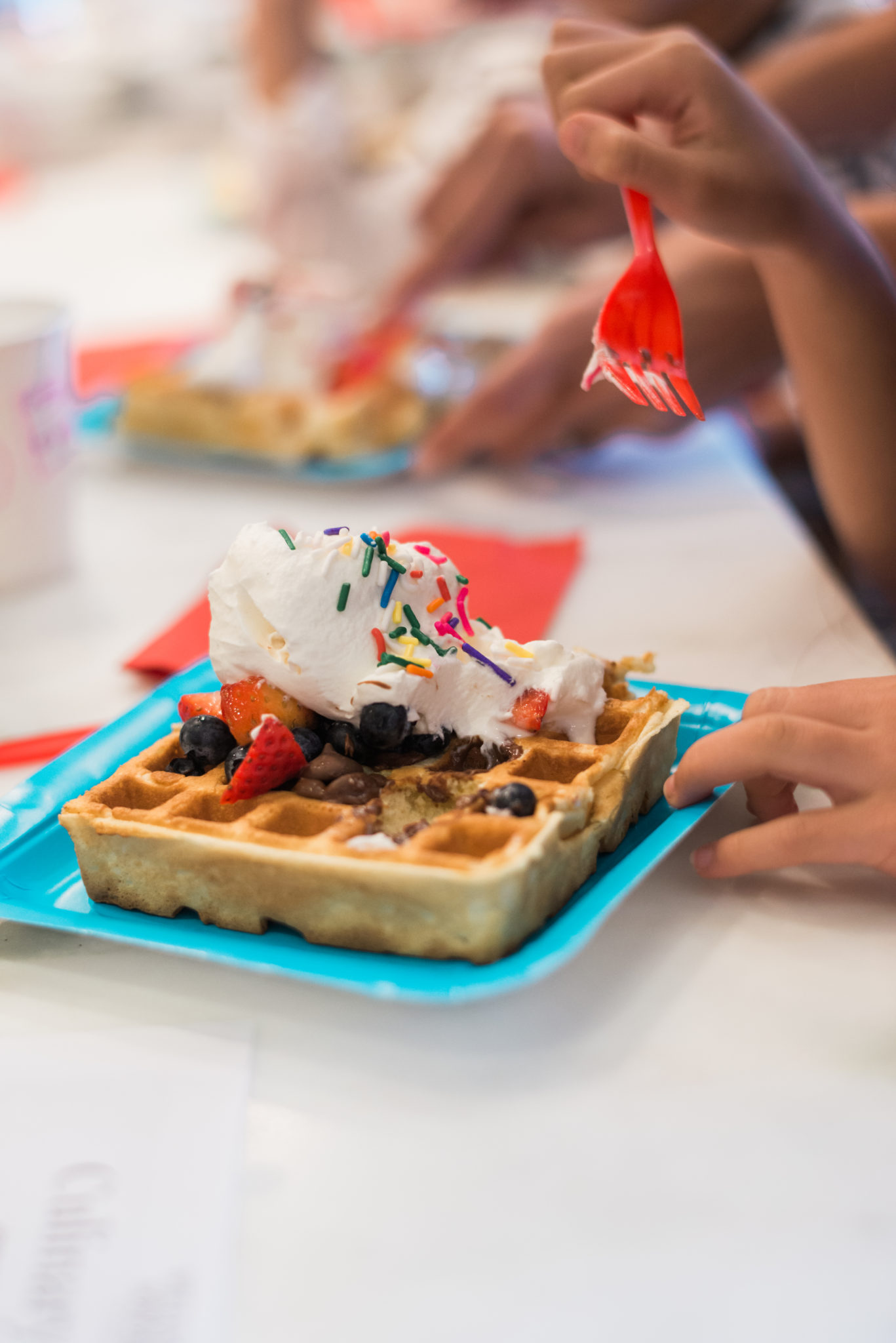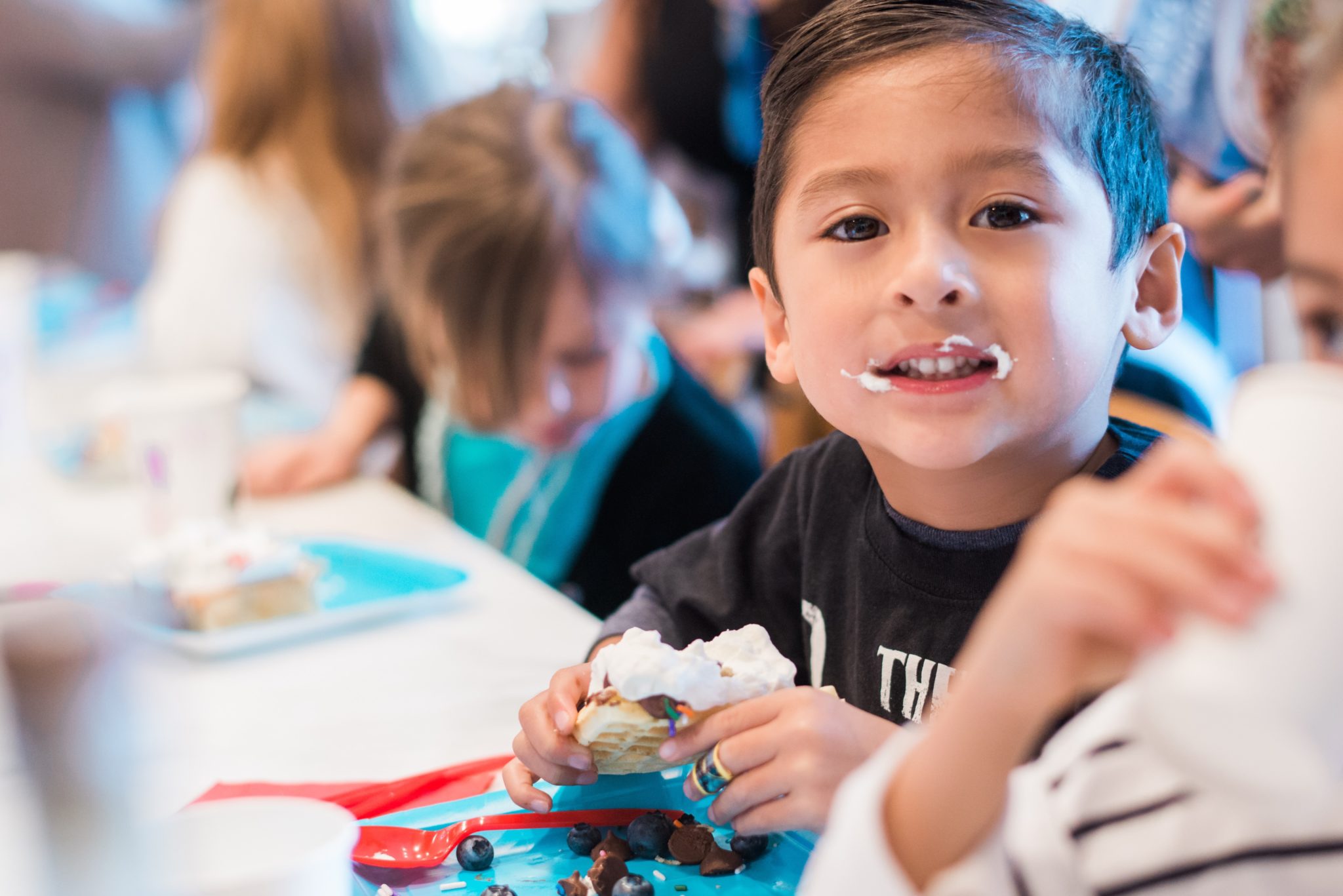 To find out more information about specific times and details on the Junior Chef Classes, call your local Williams-Sonoma store.
You must make a reservation. Class size is limited.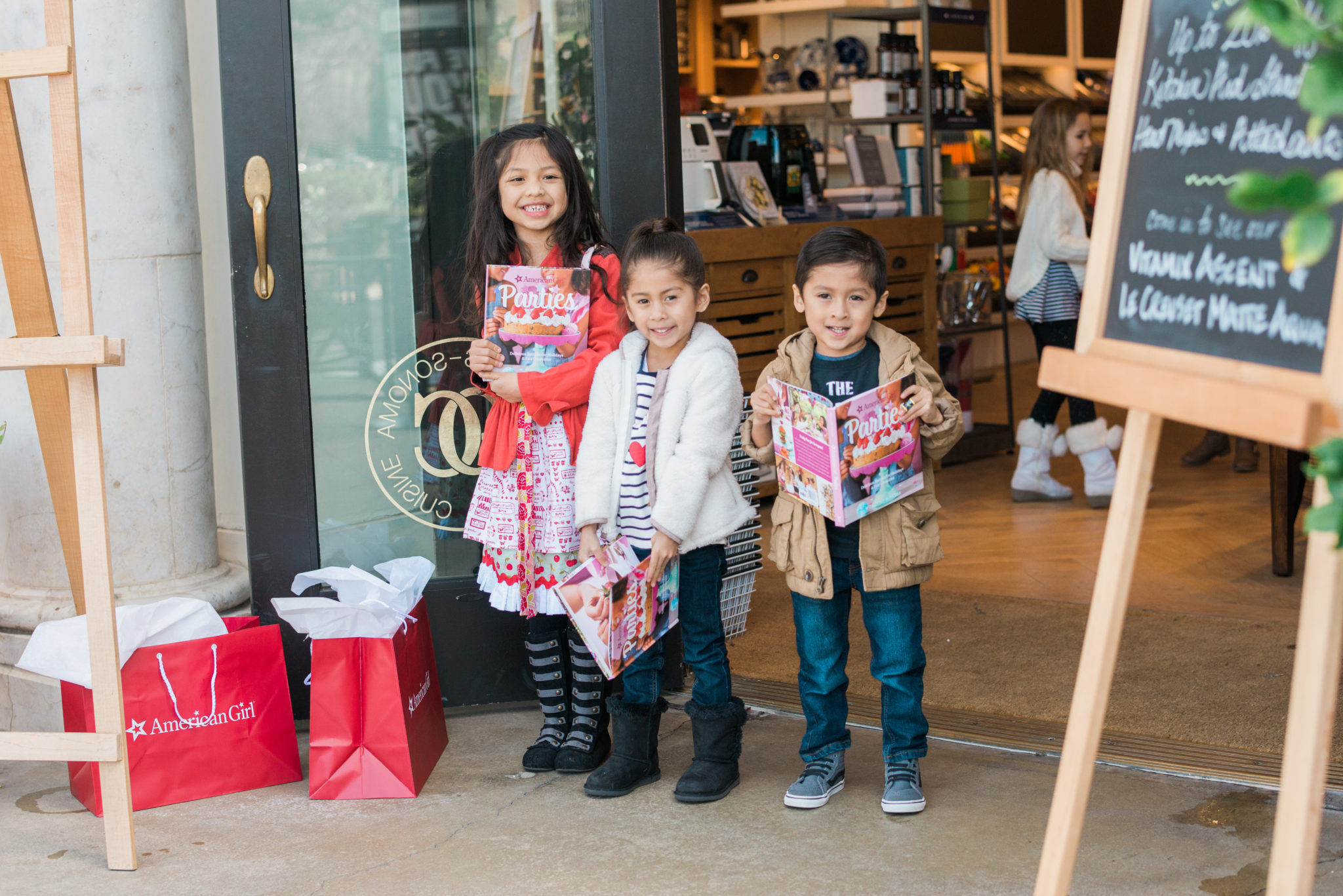 The kiddos had a blast! We are excited to see how they will incorporate Valentine's Day into their cooking class next month!
Williams-Sonoma Junior Chef Class
Have you taken your kids to a cooking class? Post your comments below.
Don't forget to subscribe to my email list so you can stay connected with me!
Mom on Duty…
Rocio
---
Location: The Commons, Calabasas
Photographer: Leica Palma
IG: @leica_loves    @leicapalma
Facebook: Leica Palma Photography
---