It's no longer my purse but 'our' purse!
Having two 4 year olds means I HAVE to carry a big enough purse to put all of 'their 'stuff in it. I feel like my purse looks like a toy store at times.
Don't get me wrong, I love designer bags but the inside of my purse is not perfect by any means.  Yes, there are spilled cheerios at the bottom of my bag with receipts all over the place. Besides that though, I really do carry these items below with me.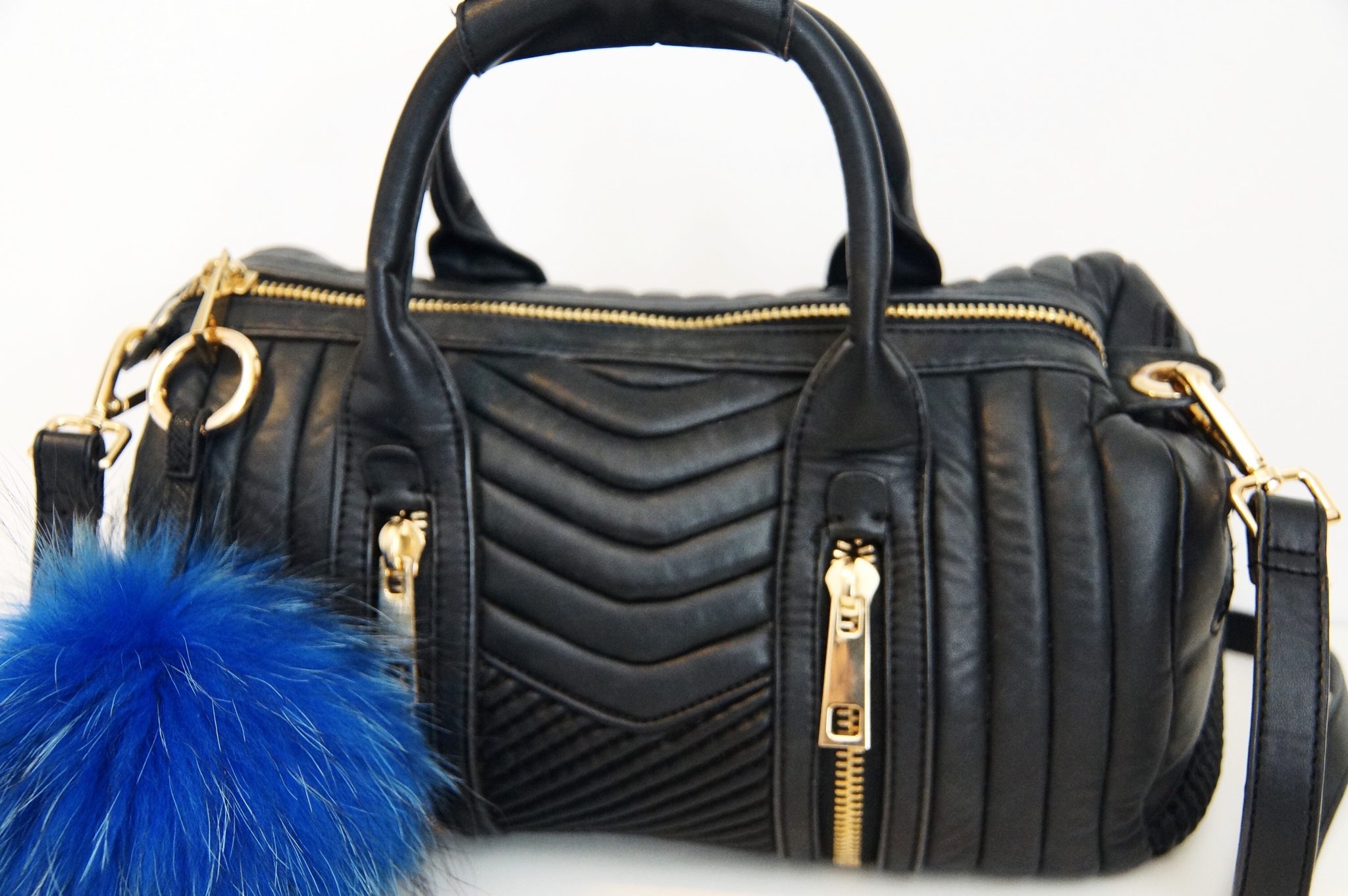 My go-to bags are usually crossbody. That way I can have my hands free. I love love love this Zara bag because it's sporty but feminine at the same time. Also, it's not too big and not too small either.
These are my mommy must-haves: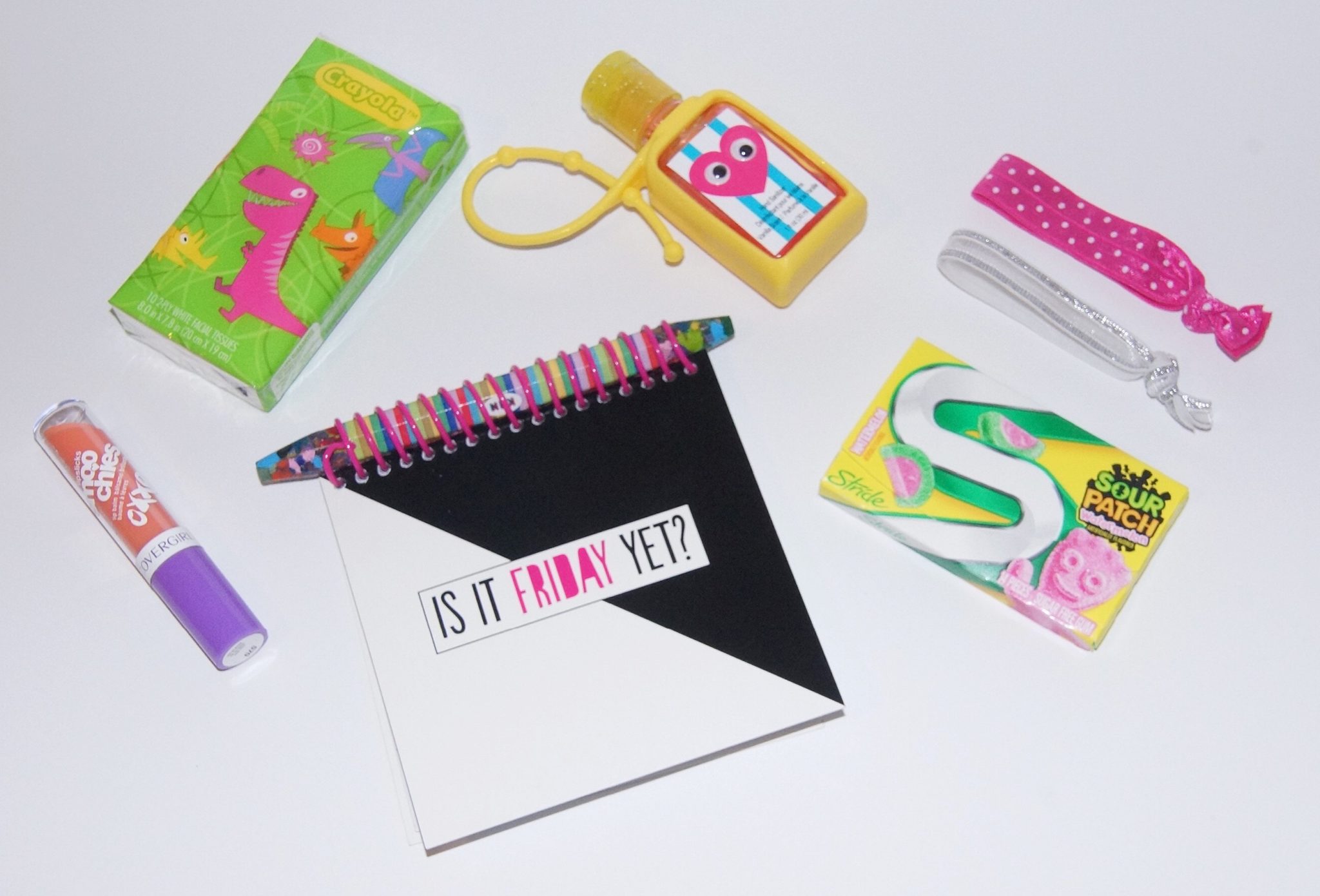 ANTIBACTERIAL SOAP is important to have with toddlers around.
TISSUE

is a must! Target has the most fun packaged character tissue.

WIPES, WIPES & MORE WIPES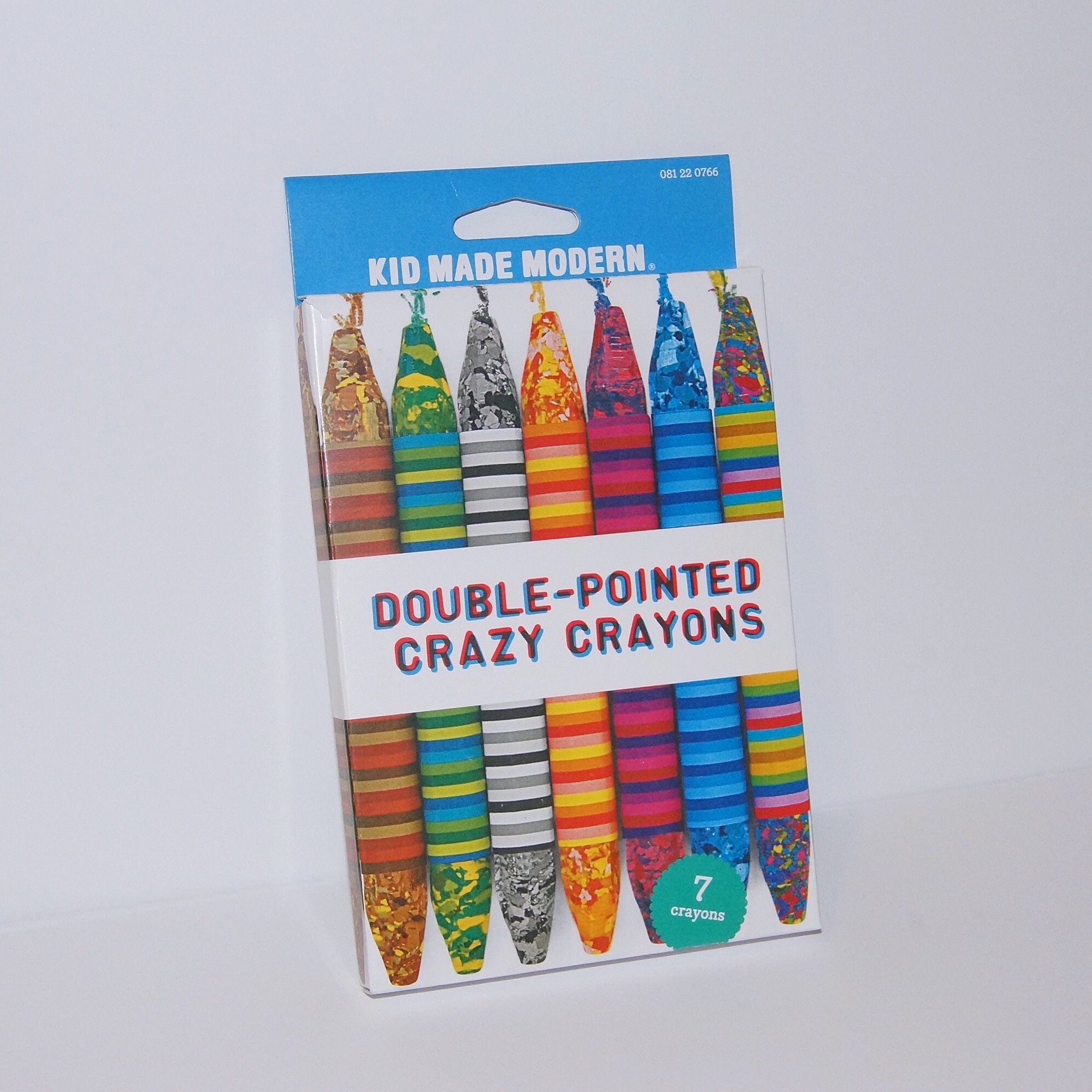 A PEN, SOME CRAYONS AND PAPER 

are 100% guaranteed in my bag. My kids love these double-pointed crazy crayons by Kid Made Modern (KMM).

PONYTAIL HOLDERS 

for my daughter and me too. I always lose them but I have some in every purse just in case we need them.

TOYS

which the kids always seem to sneak into my purse somehow.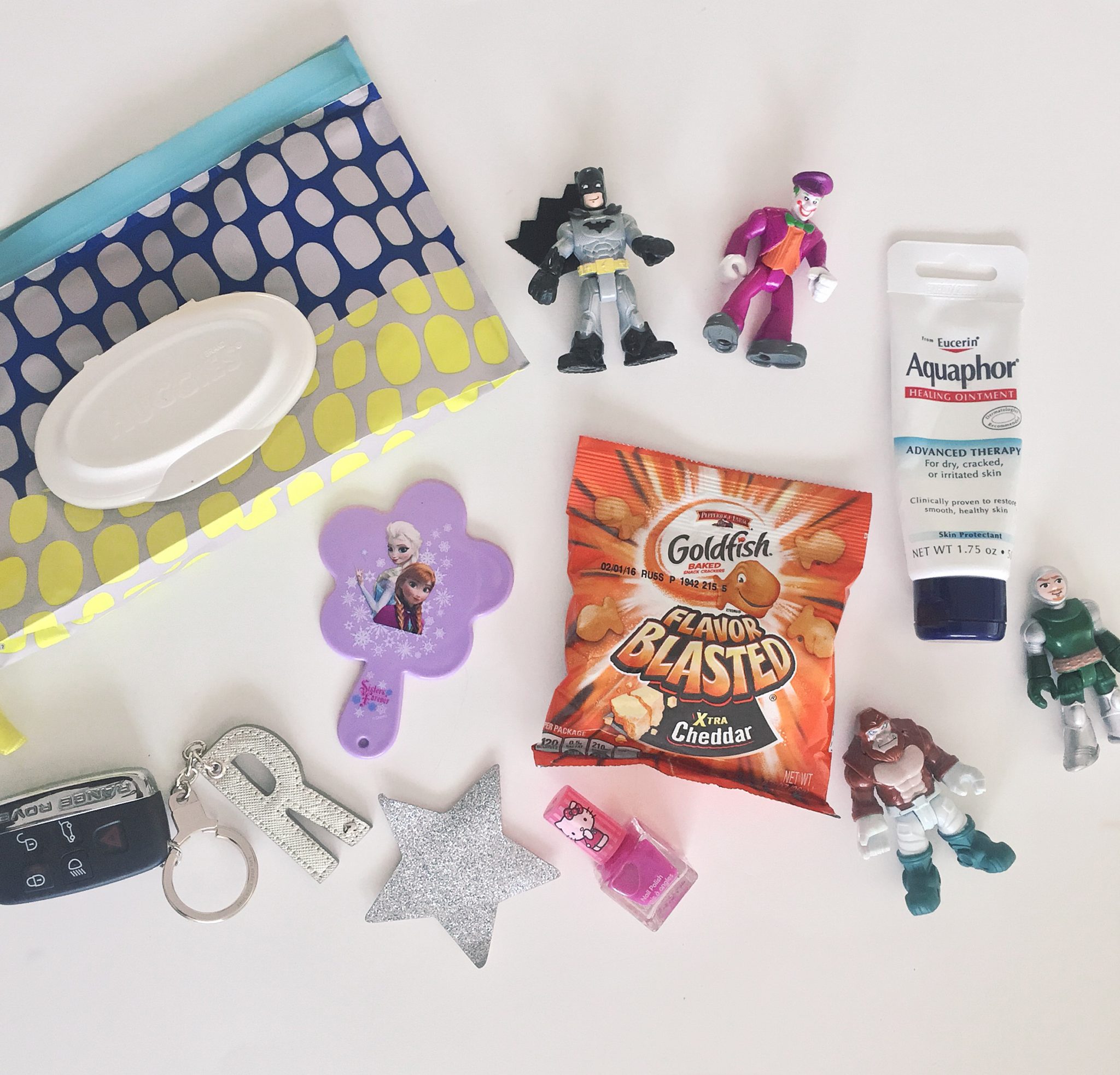 SNACKS

that are small enough to throw in your purse are always good. Such as pirates booty, gold-fish, Ritz crackers or oatmeal bars. It's more convenient than having to stop somewhere just to grab a snack when you're out and about.
GUM is a great distraction for just about anything with my kids. You can't go wrong with Stride sour patch watermelon flavor. If we are at a store & they really want a toy I show them the 'new' cool gum flavor that I just bought. And Walla!!!! Most of the time they forget about the toy. It's better than candy too!lol!

"SMOOCHIES" TINTED LIP BALM

 by Cover Girl is my absolute favorite! I own every shade and every color of this lip balm.  I have it in every purse I own. No joke! I'm not kidding. It's quick and easy to put on plus you don't need a mirror. It's very moisturizing for your lips and adds dash of color! I don't wear lipstick often so this is perfect for my every day wear. I also lug around my make-up bag.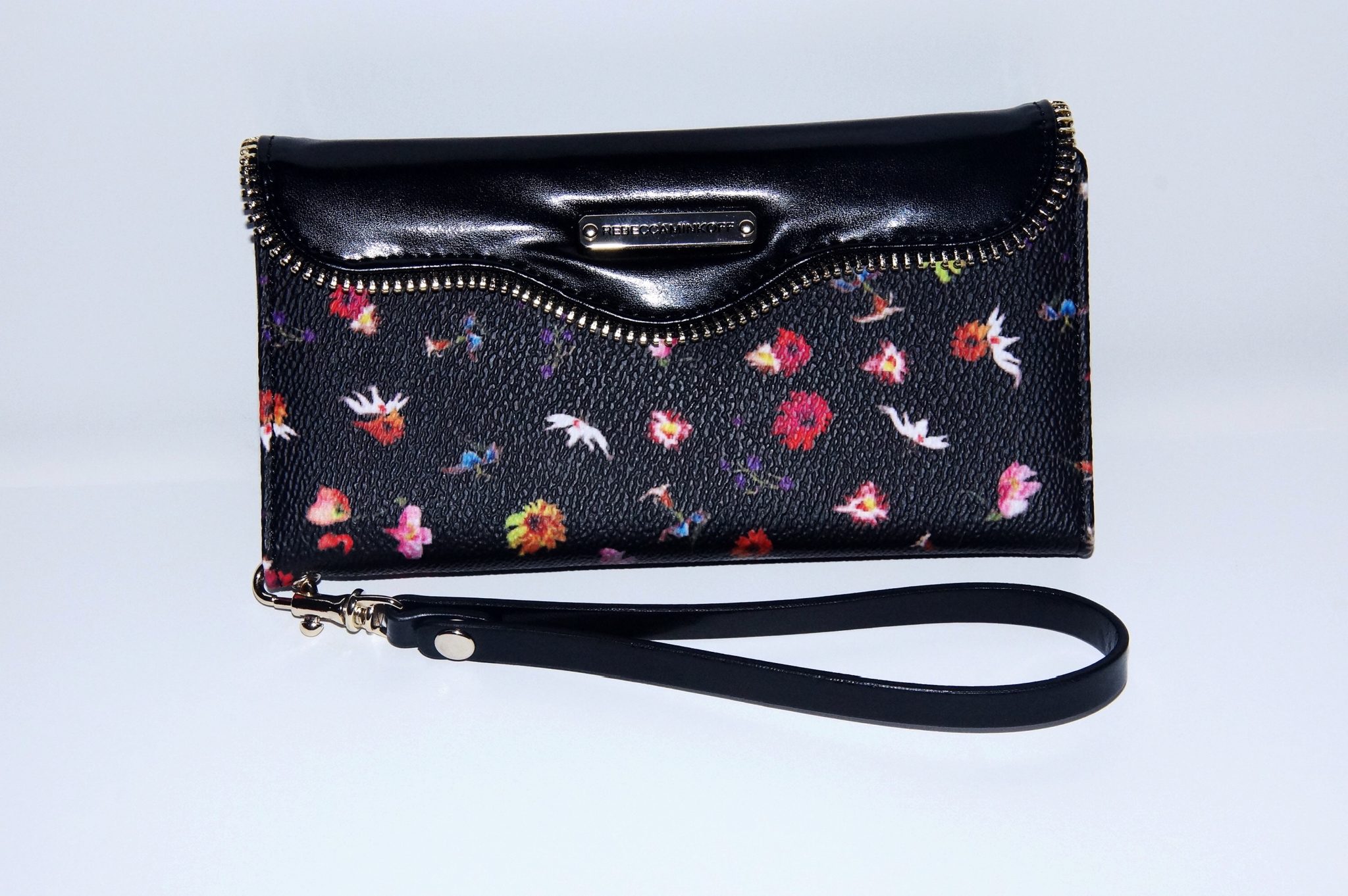 REBECCA

MINKOFF IPHONE 6 PLUS WALLET protects my iPhone and I only have to put my main credit cards in it instead of having a huge fat wallet with coupons and more cards that I don't even use. I LOVE this wallet so much that it's my 2nd one.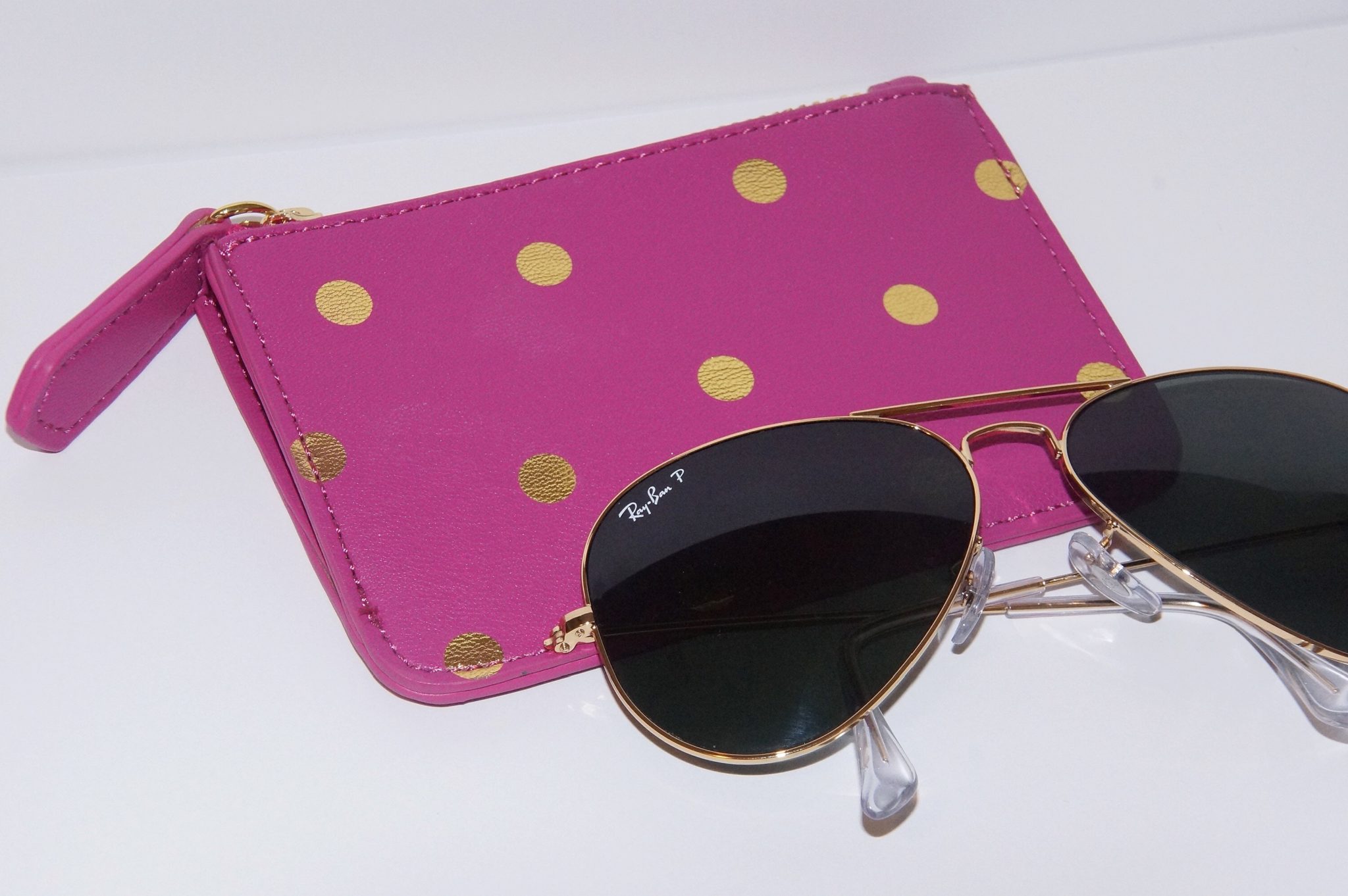 COIN PURSE

 that I bought at Old Navy for all of the candy machines, games, mall rides or even fountain wishes that my kids ask for over and over and over again. You mommies know what I'm talking about.lol
CUTE KEYCHAIN….. for the girl inside me. My Kate Spade initial keychain is my lil bling!!!!!
SUNGLASSES….. I swear my Ray Ban sunglasses go with every outfit!

PAIN RELIEVER…..

I carry Advil around with me because for some reason headaches seem to strike when I'm on the run with the kiddos.
AQUAPHOR….. A Mom's best friend. I use this for just about everything: cuts, scrapes, dry skin, smooth lips, makeup remover, etc.
Tell me girls because I'm sooooo curious, what's in your "mommy bag?"
Don't forget to subscribe to my email list so you can stay connected with me!
Mom on Duty…
Rocio
---