My most useful tip on how to transition your wardrobe from Summer to Fall is to:
Wear A Scarf!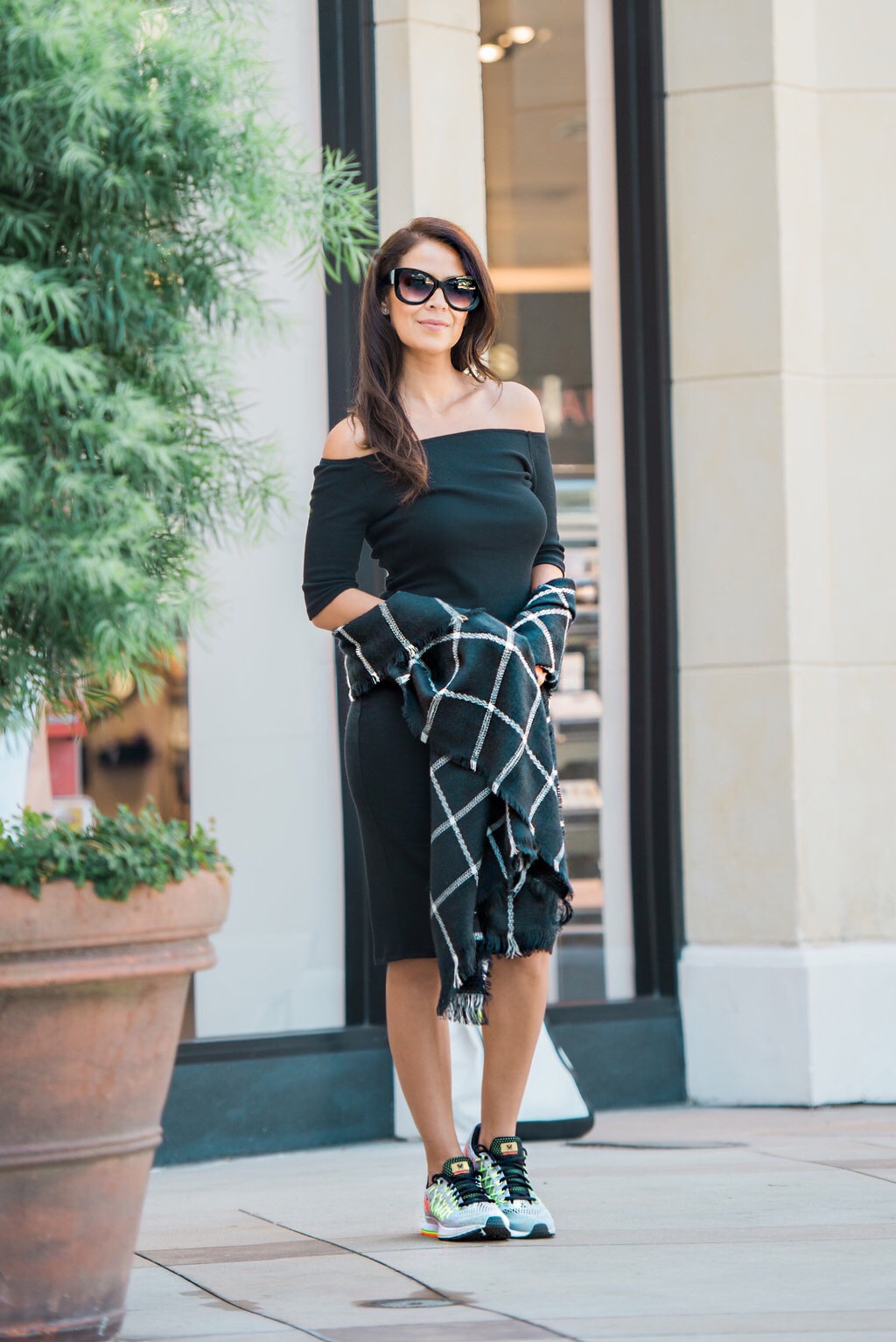 I'm loving the whole cotton dress, sneakers and scarf casual look.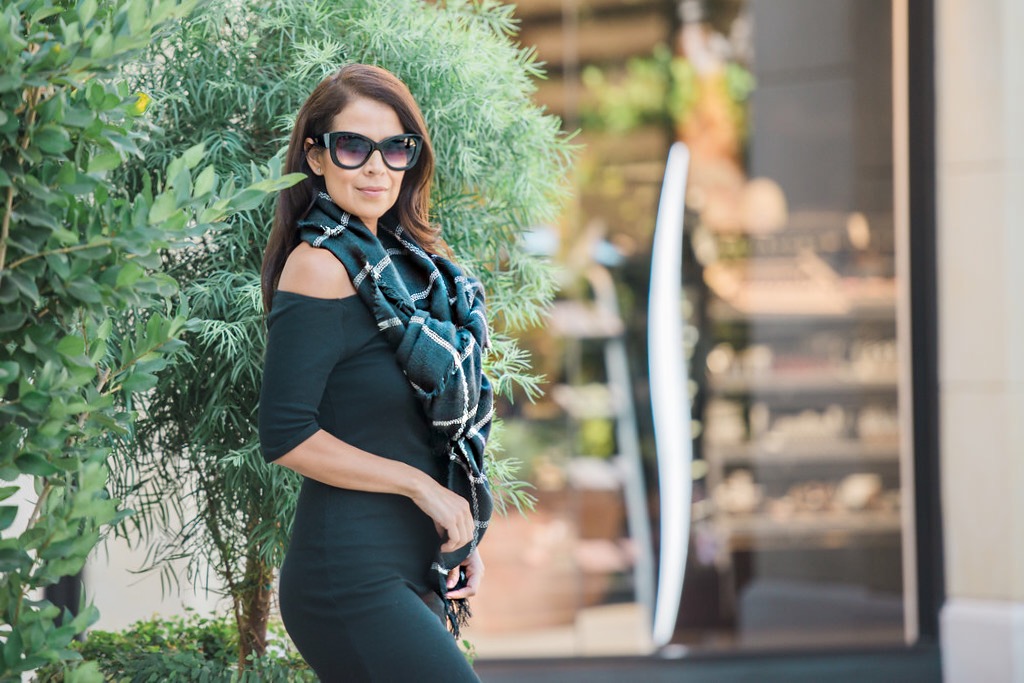 If you live in California, it might be a little to warn to layer a scarf around your neck.
At the same time, it might be a little too cold to wear summer clothes.
Plus, if go into a restaurant, the grocery store or even the movies you might put that scarf to great use.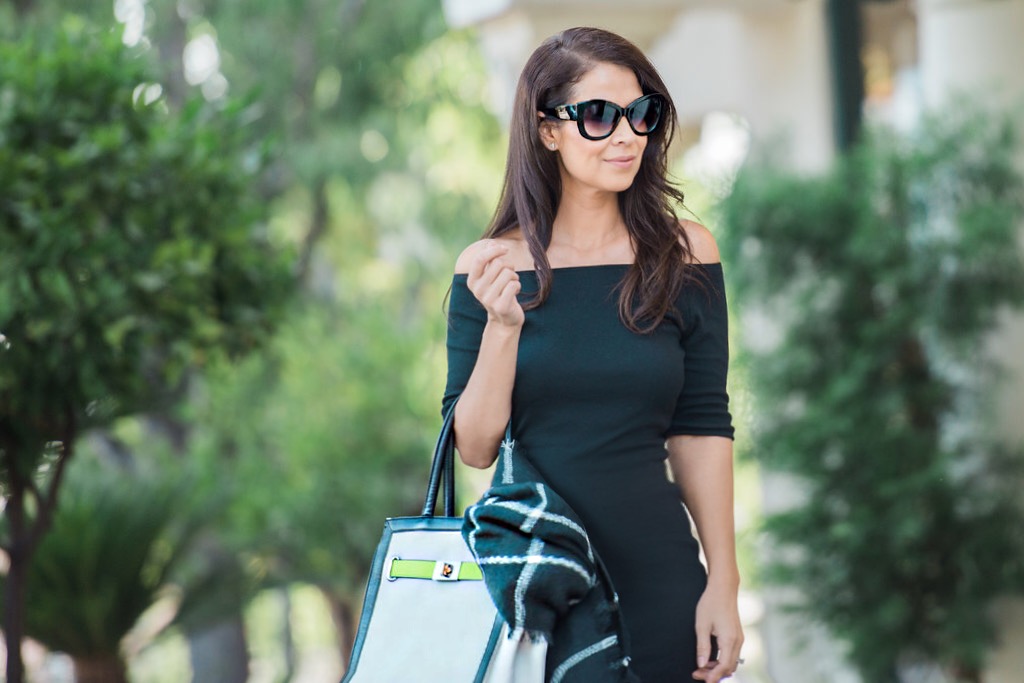 The nice thing about adding a scarf to your outfit is that you don't necessarily have to wear it.
You can use it as a decorative accessory.
For example, you can tie it around your bag just like I did.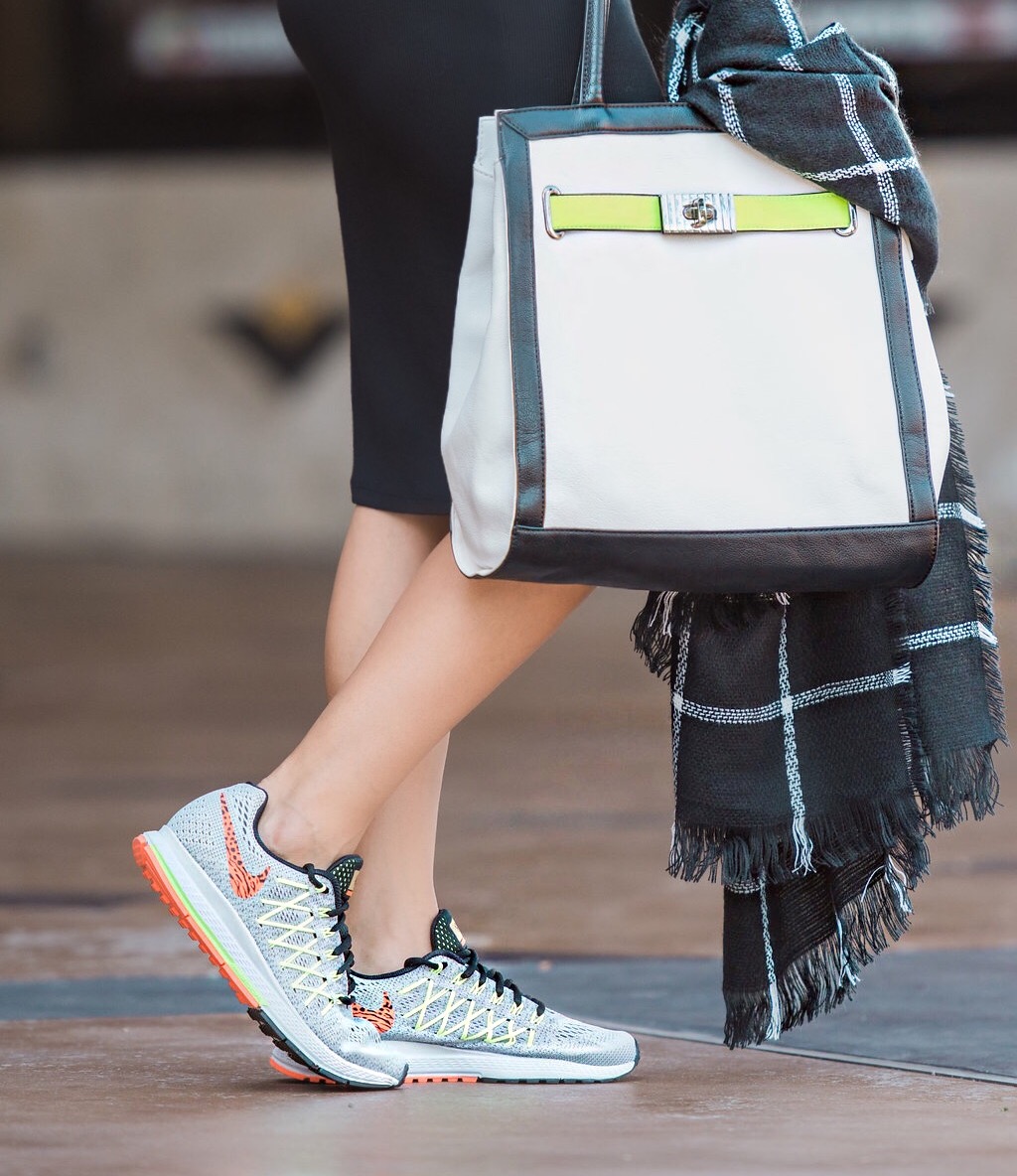 By the way, this scarf that I'm wearing is shaped rectangular.
I thought it would be too difficult to play around with but it was the perfect length, the perfect print and the perfect amount of fullness.
Make sure to click link below to find out where I got it from.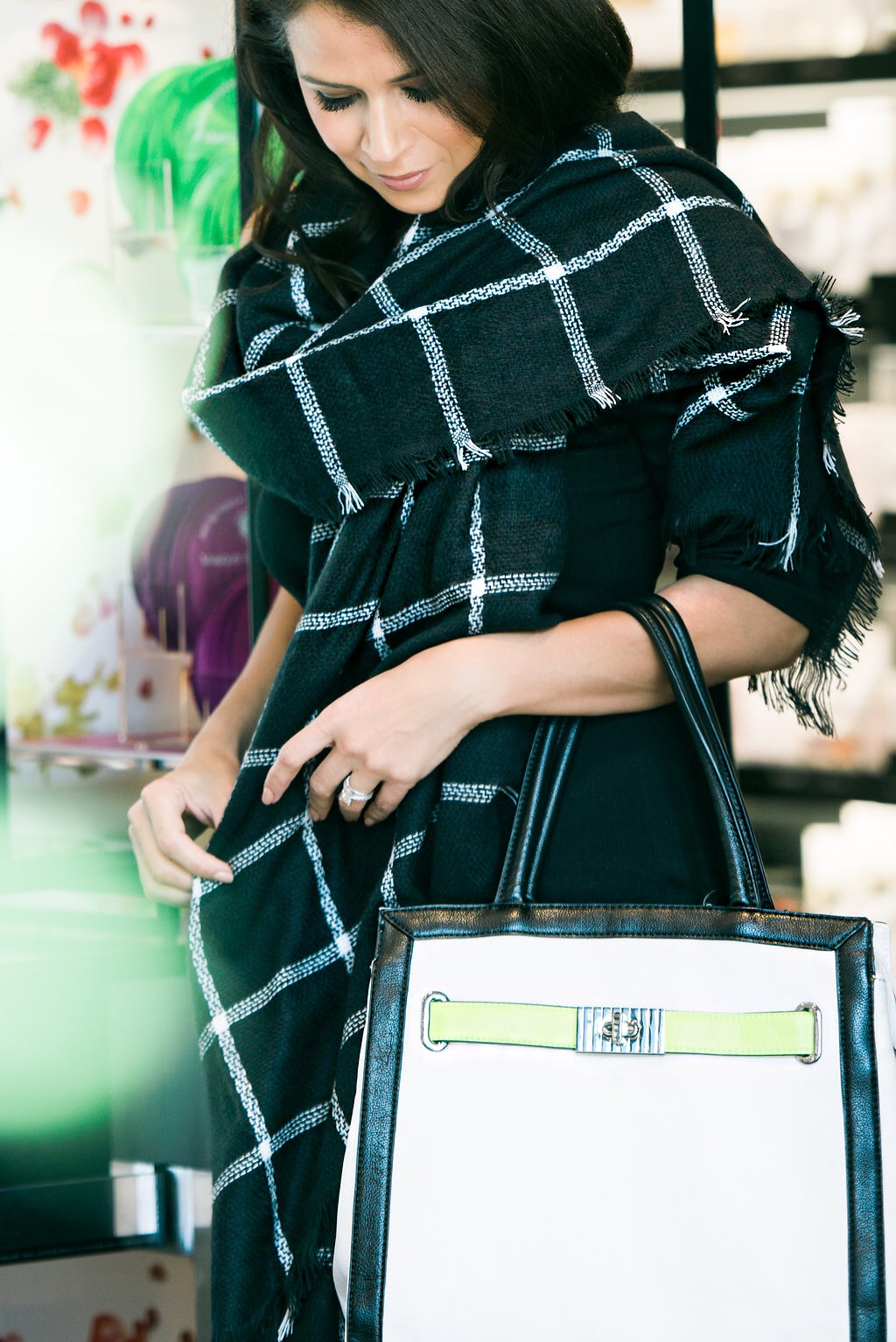 Sometimes, I can pull off matching my shoes to my bag (not always.lol)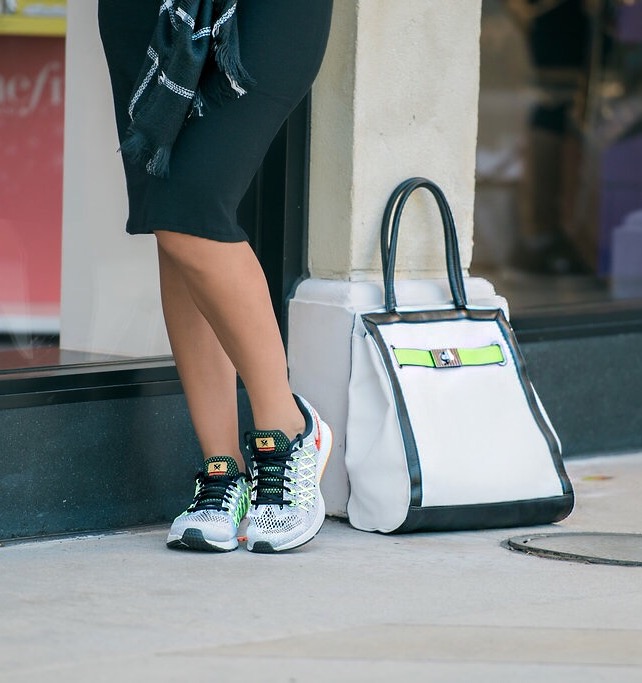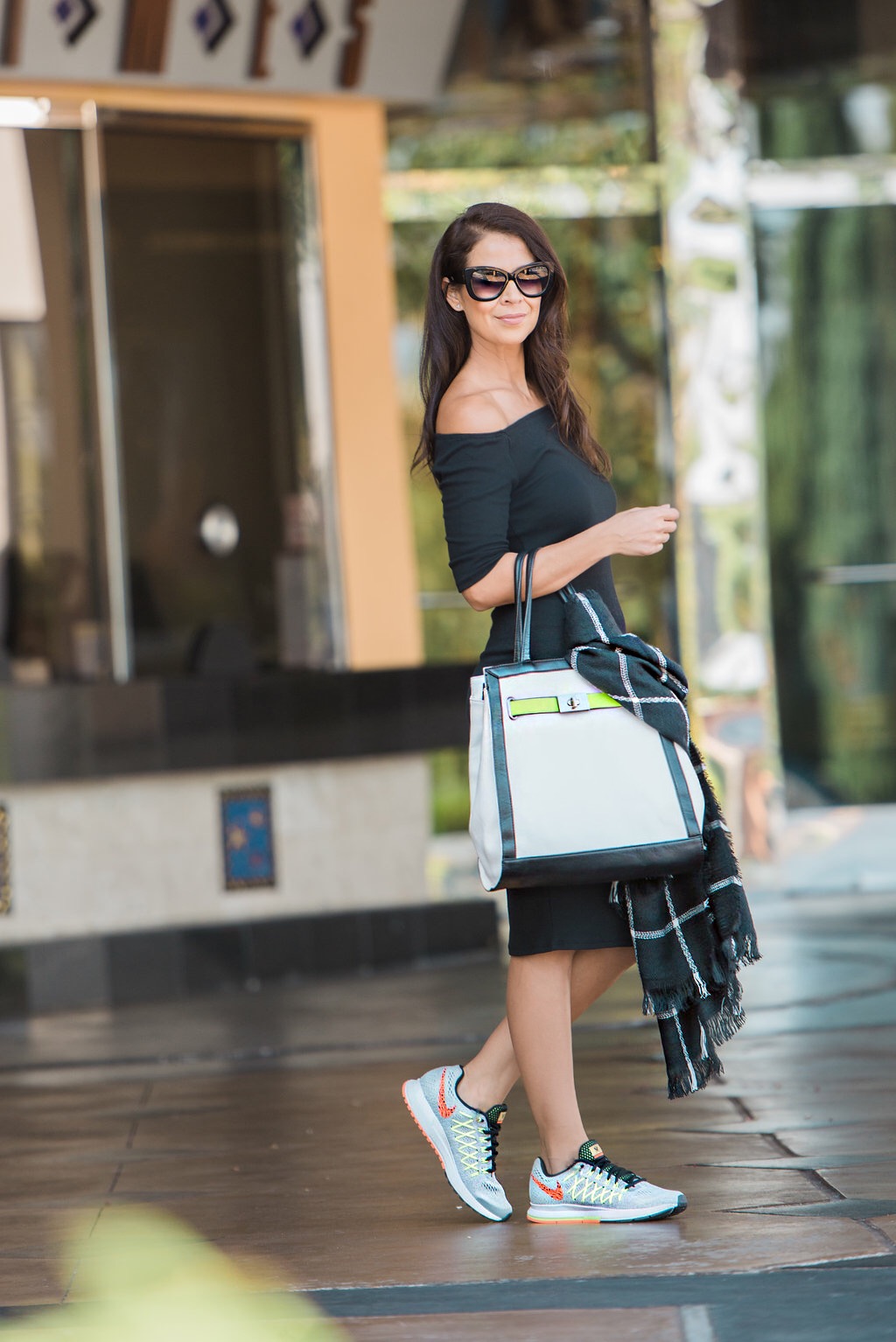 What does your Summer to Fall outfit look like? Post your comments below.
Don't forget to subscribe to my email list so you can stay connected with me!
Mom on Duty…
Rocio
The Fashion Seekers Off The Shoulder Dress in black
Shop Lexis Finds  Checkered Scarf in black
Aldo Bluemoon Tote in white
---
Location: The Commons, Calabasas
Photographer: Leica Palma
IG: @leica_loves
Facebook: Leica Palma Photography
---