By Nelvine Ocampo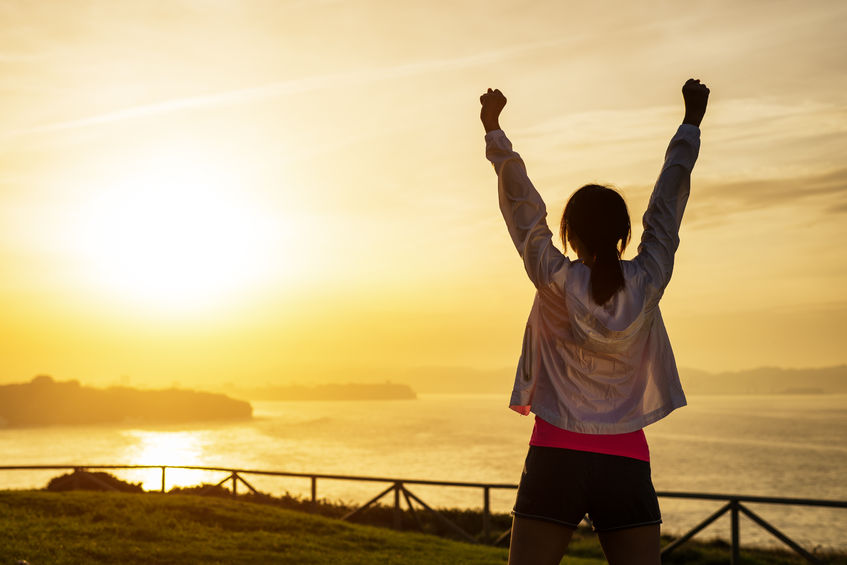 Everyone falls in love with Mo!
Who wouldn't? There's really no other feeling like being in that Mo state of mind.
"Who's Mo?" you might ask. Mo stands for motivation, but for the sake of this post I'll be using Mo for short.
Mo is amazing! You feel unstoppable! You've got this! You can do it! With Mo, you can act on anything you set your mind to, right?
Exercise…no problem. I've got Mo.
Eat healthier…no problem. I've got Mo.
Read more…no problem. I've got Mo.
Save more money…no problem. I've got Mo.
If it were a drug, it'd be selling off the shelves. In fact, it is selling off the shelves. The self-help industry makes over $12 billion dollars a year selling Mo. From books to audios to seminars, Mo is a hot commodity.
I Have to Admit…
I've had an on and off love affair with Mo throughout my entire life.
I've spent thousands of dollars on Mo. From spending more than $10,000 on an Anthony Robbins seminar to buying countless books on Mo.
Last year alone I set a goal to read one book per week and most of them were about Mo. I'm addicted to Mo. I've been led to believe that relying on Mo is a sure way to accomplish my goals.
But Wait a Minute…
Does solely relying on Mo really work?
We're all familiar with Mo, but if you're like most people then you've probably not given much thought to this question. However, I've spent a lot of time trying to answer this question. And this is what I came up with:
Yes and No.
Yes, Mo works if the goal you're trying to accomplish is short-term.
But any worthwhile goal is usually long-term, right? So if you want to achieve a long-term goal then solely relying on Mo will not work.
That's because to achieve long-term goals, consistency in taking action is needed.
The Key to Goal Achievement
Consistency is the key. It's the key to achieving anything worthwhile. It's the key to increasing your chances of making that goal a reality. Consistency is the key to going from point A to point B.
For instance, if your goal were to get in shape then consistent exercise would be the action you'd need to take. Not once in a while actions of doing some exercise but consistently taking action to exercise.
The Brutal Truth
Mo is very inconsistent.
If you look at your past goal failures, it's most likely because you've relied solely on Mo to fuel your actions.
But Mo is like the wave in a baseball game. It goes up and down and up and down until it dies down and disappears. The wave can happen once or twice or maybe even three or four times in a baseball game. How can you predict?
The point is that Mo is unpredictable and it's guaranteed to disappear.
It's the best disappearing act in town because life always happens: ranging from a fight with your spouse, to the kid(s) stressing you out, to work taking its toll, to partying too late, to lack of sleep, to boredom setting in, etc…
Again, when life happens, Mo disappears. When Mo disappears then consistency disappears. And when consistency disappears then the pursuit of your goal slowly disappears.
And that's the brutal truth.
The Pattern to Goal Failure
Again, solely relying on Mo produces inconsistent actions. This is the pattern that causes your goal failures. But a pattern you are usually not aware of. As a result, you repeat the process over and over again resulting in one failure after another.
Just look at one of your past goal failures: the one of getting in shape. I bet you there's a pattern that goes something like this:
Inspiration or desperation sparks your Mo.
Mo triggers a burning desire to get in shape.
Mo fuels your exercises for a few weeks.
Life happens.
Mo slowly dies down.
Consistency slowly dies down.
Mo disappears.
Your goal slowly disappears.
How many times has this happened to you?
Don't feel too bad because you're not alone. Just in terms of the getting in shape goal, research shows that 92% of people give up before the end of the year and more than 60% of them give up after three months.
But you still wonder why you fail? The worst part is that society tells you that you need more Mo because you don't have enough of it. So then you seek out more Mo and repeat the failure cycle over and over again hoping for a different result until you ultimately feel helpless.
Albert Einstein once said, "Insanity is doing the same thing over and over again and expecting different results."
The Good News…
Just like goal failure follows a pattern, I also believe that goal achievement follows a pattern.
First of all, don't get me wrong. Even though I've butchered Mo, it is still an important part of the goal achievement equation.
But think of Mo as a bonus, a nice boost when it appears. And never think of it as the foundation for taking consistent actions towards your everyday goals.
In fact, if Mo is your only fuel, I guarantee that you will continually fail to achieve any worthwhile goals!
All the info that I've provided so far is common sense but it's common sense that I'm making you aware of.
What to Rely on Instead?
So what's the best way to achieve your goals? In other words, what fuel should you use to produce consistent actions?
In addition to Mo, there are two other fuels you need. Harmonizing these three sources will dramatically increase your chances of achieving any goals you set your mind to in 2016 and beyond.
And those 2 other fuel sources are…
…unfortunately, Rocio only allowed me a specific amount of words as her once-a-month guest blogger and I've reach the limit on this post. You'll have to wait until next month to find out the answer.
But if you would like to receive it before then, make sure you're on her email list. Just click on the subscribe button above or post a comment below. She wants her loyal readers to get it first. And don't forget to share this post by clicking on the share button.
---