Does your child know how to tie his or her shoes?
My 4 years old certainly don't. My kids mostly wear slip on shoes.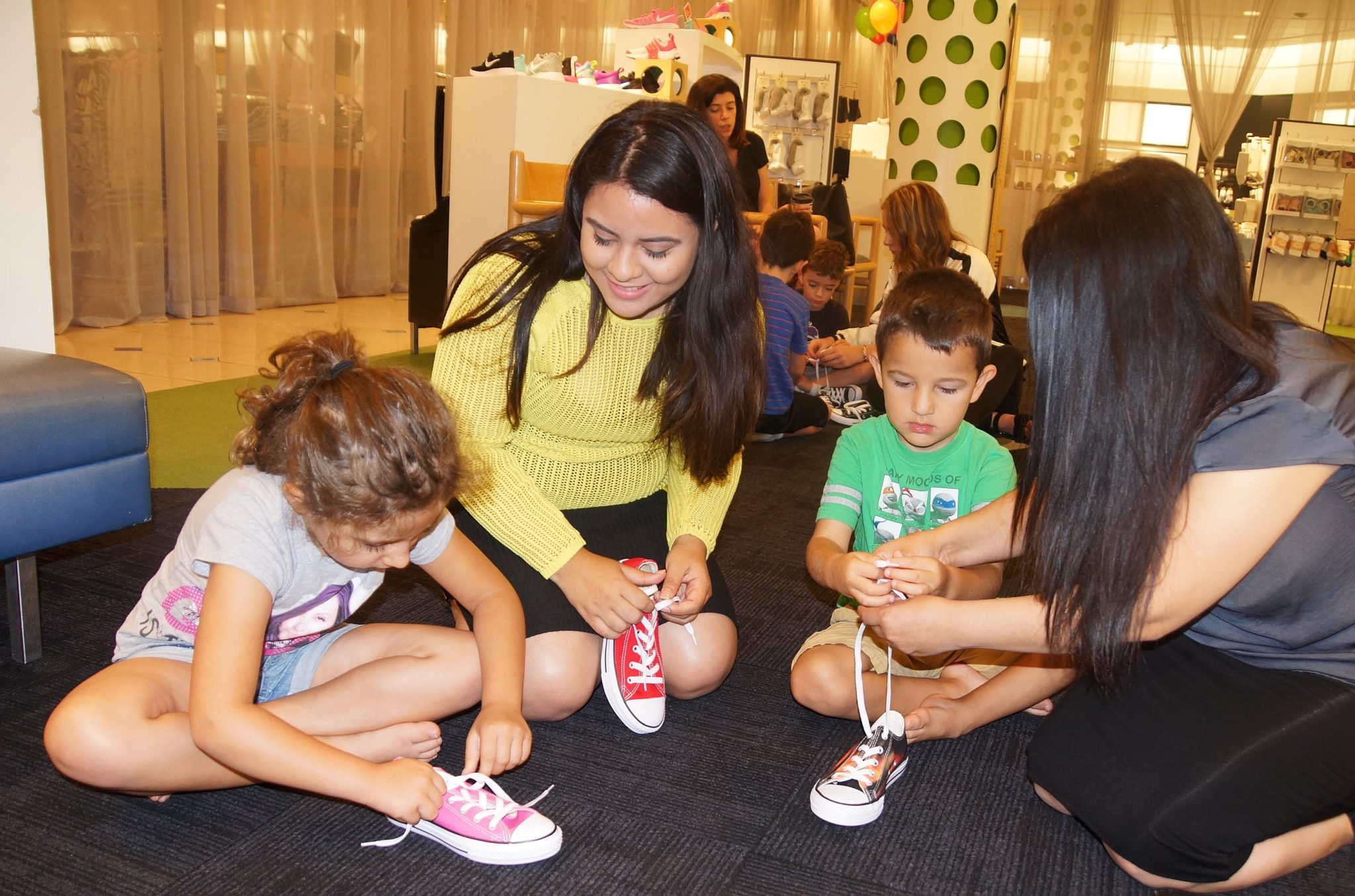 My friend told me about a FREE shoe tying class offered by Nordstrom.
I called the kid's shoe department to confirm and sure enough they told me about their program.
Nordstrom offers a FREE shoe tying class every 3rd Saturday of every month.
It's a 30 minute long class. It goes from 9:30am-10am at the Topanga Mall in Woodland Hills, CA.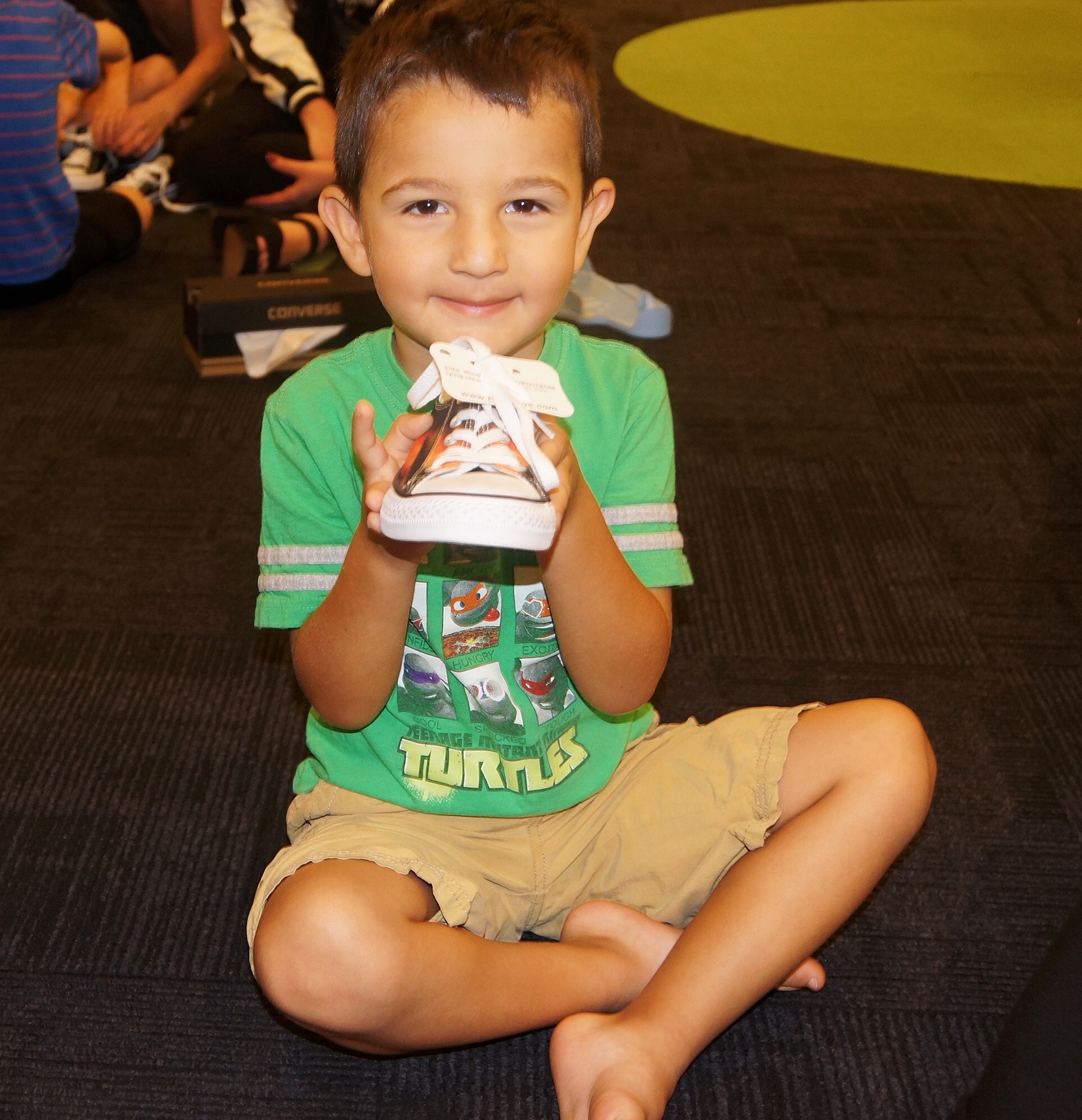 (By the way…how adorable is my nephew, Nathaniel?)
Make sure to call your local Nordstrom and check first.
If they offer it, make sure to sign up.
Also, ask which entrance to Nordstrom will be open at that time.
(Our mall doesn't open until 10am so there was only one door open on the 3rd floor where we were able to enter.)
I took Knox and Nia and met up with my niece, Adalyn and nephew, Nathaniel.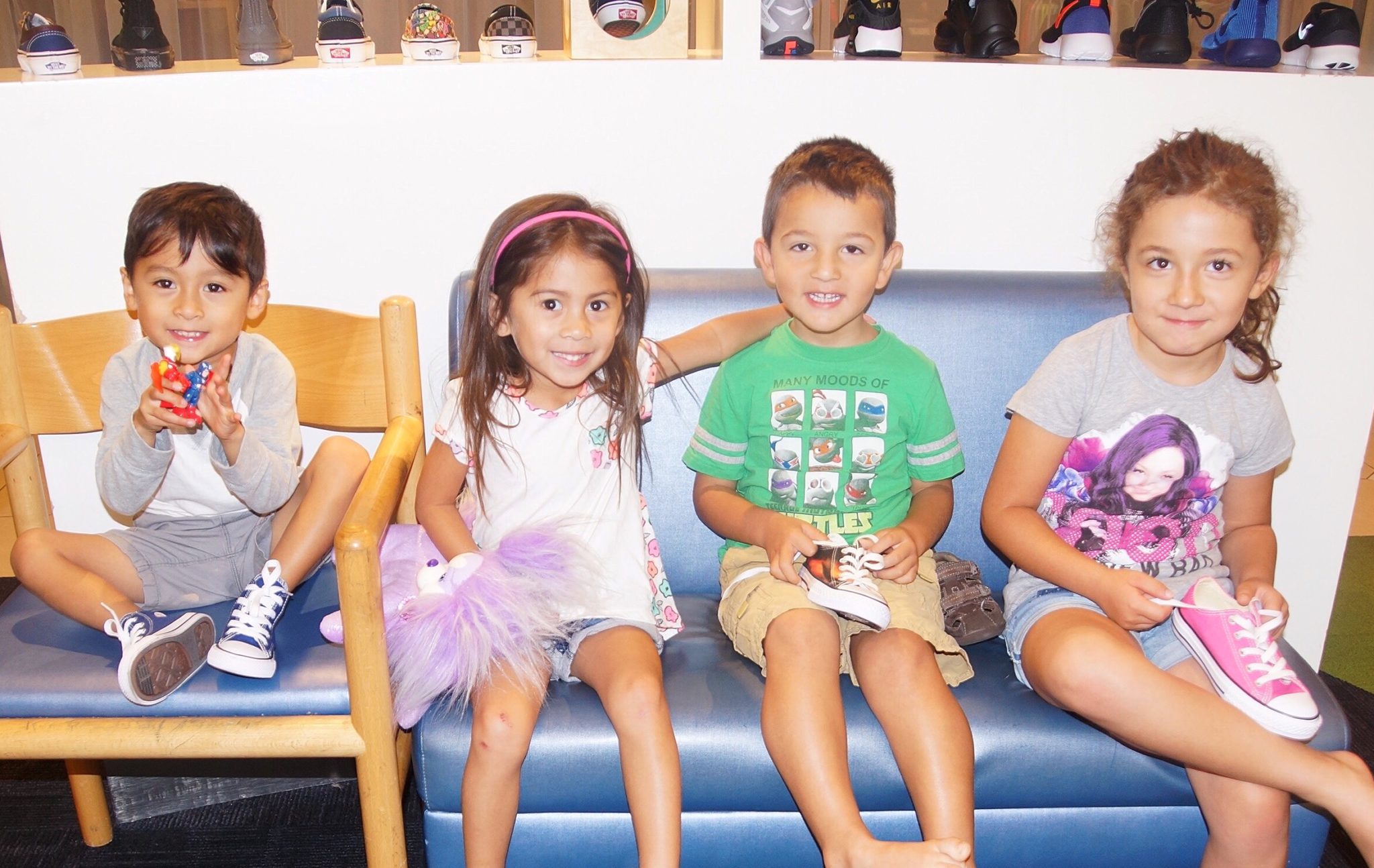 ONCE WE ARRIVED @ KID'S SHOE DEPT:
1-A really nice lady named Jade came to meet Knox and Nia. It's actually nice having someone else teach them how to tie their shoes. I think they listen more with someone else.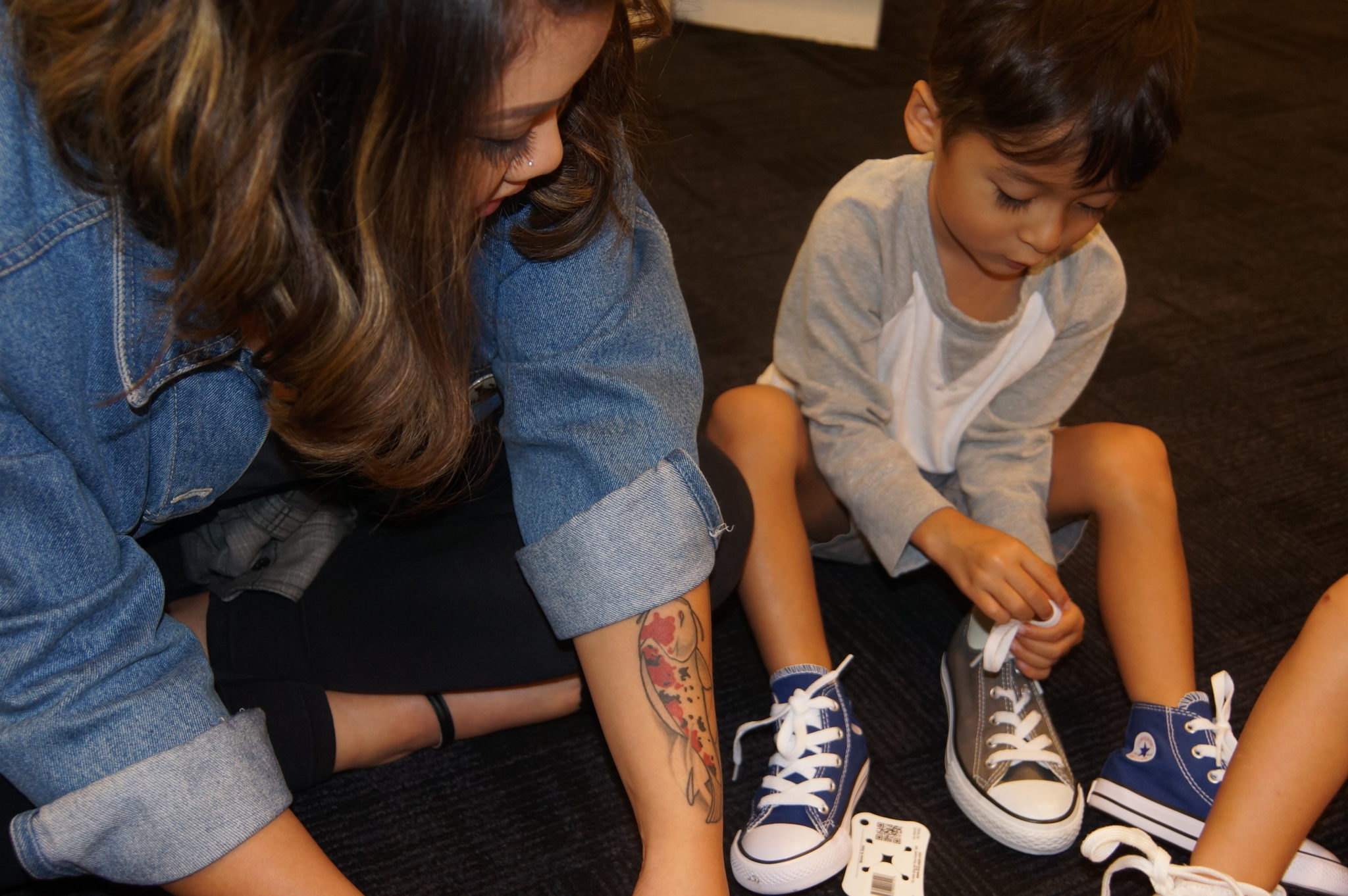 She came with a pair of converse and an assistant block. She used this assistant block to hold the "ears" in place.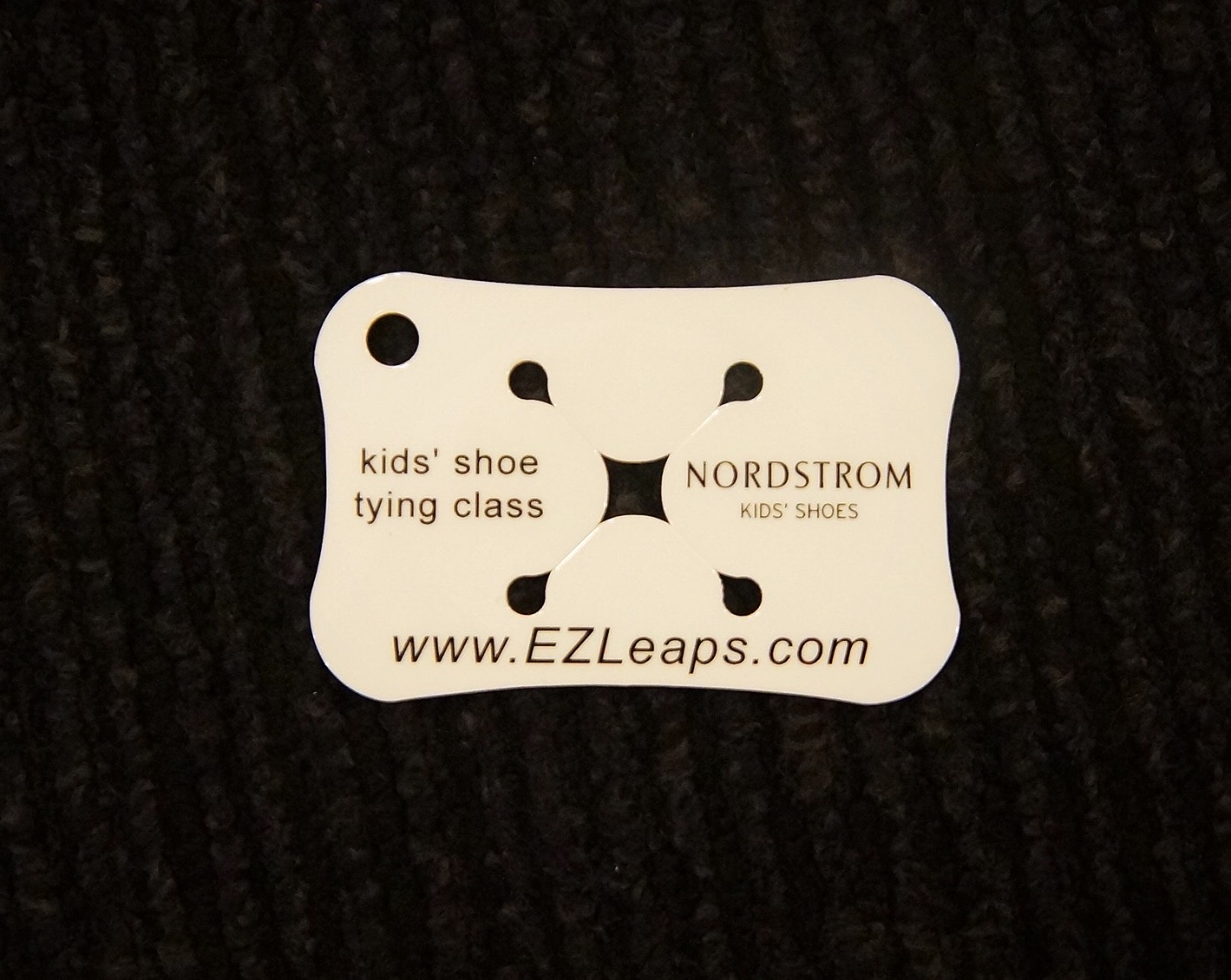 Although my kids were wearing shoes with laces she brought an extra pair so it would be easier for my kids to work with.
2-She sat on the floor with them, and repeatedly went over the 'bunny ears' shoe tying technique.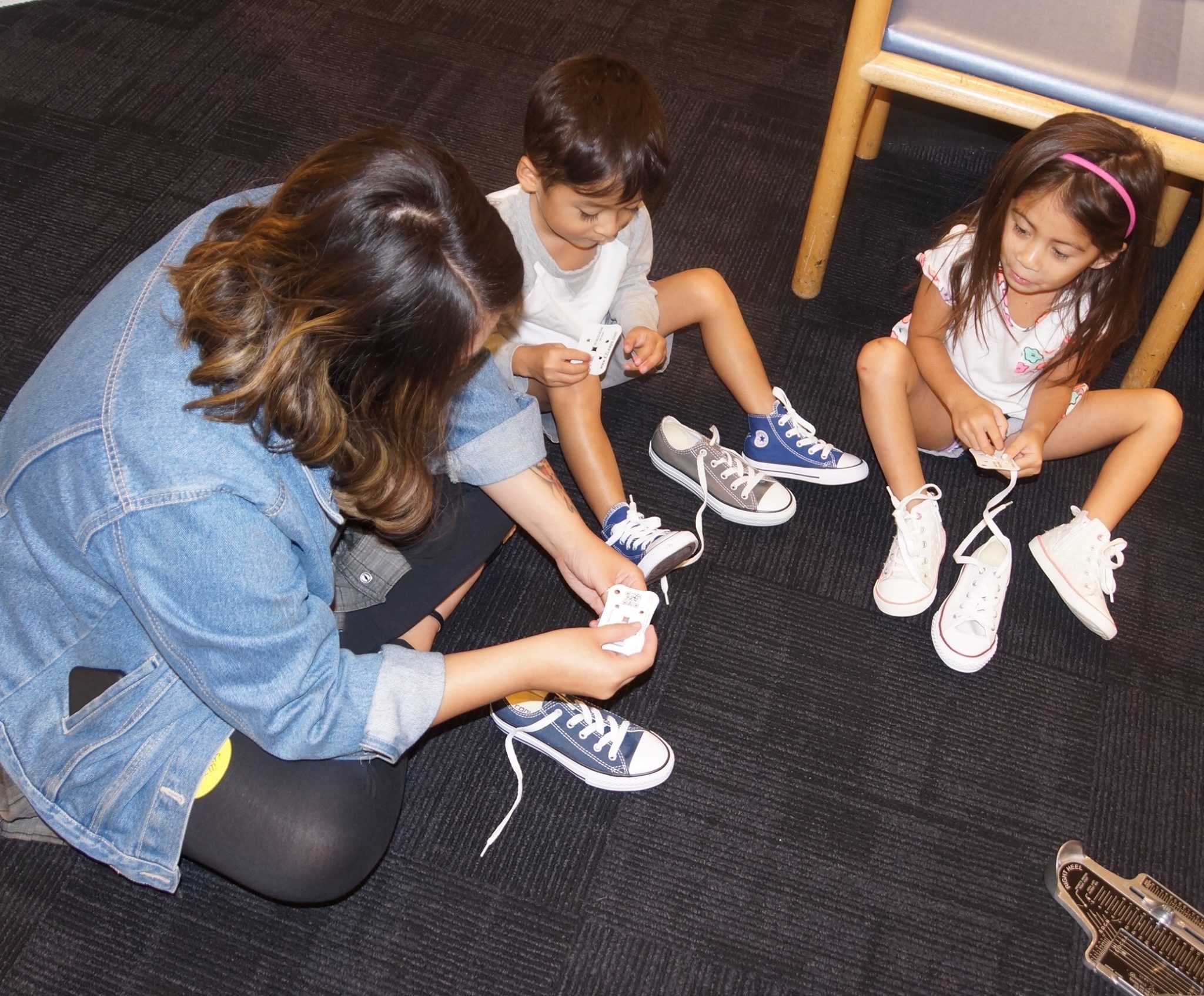 3-Once the class was over, Jade took them over to the register and gave them each a certificate.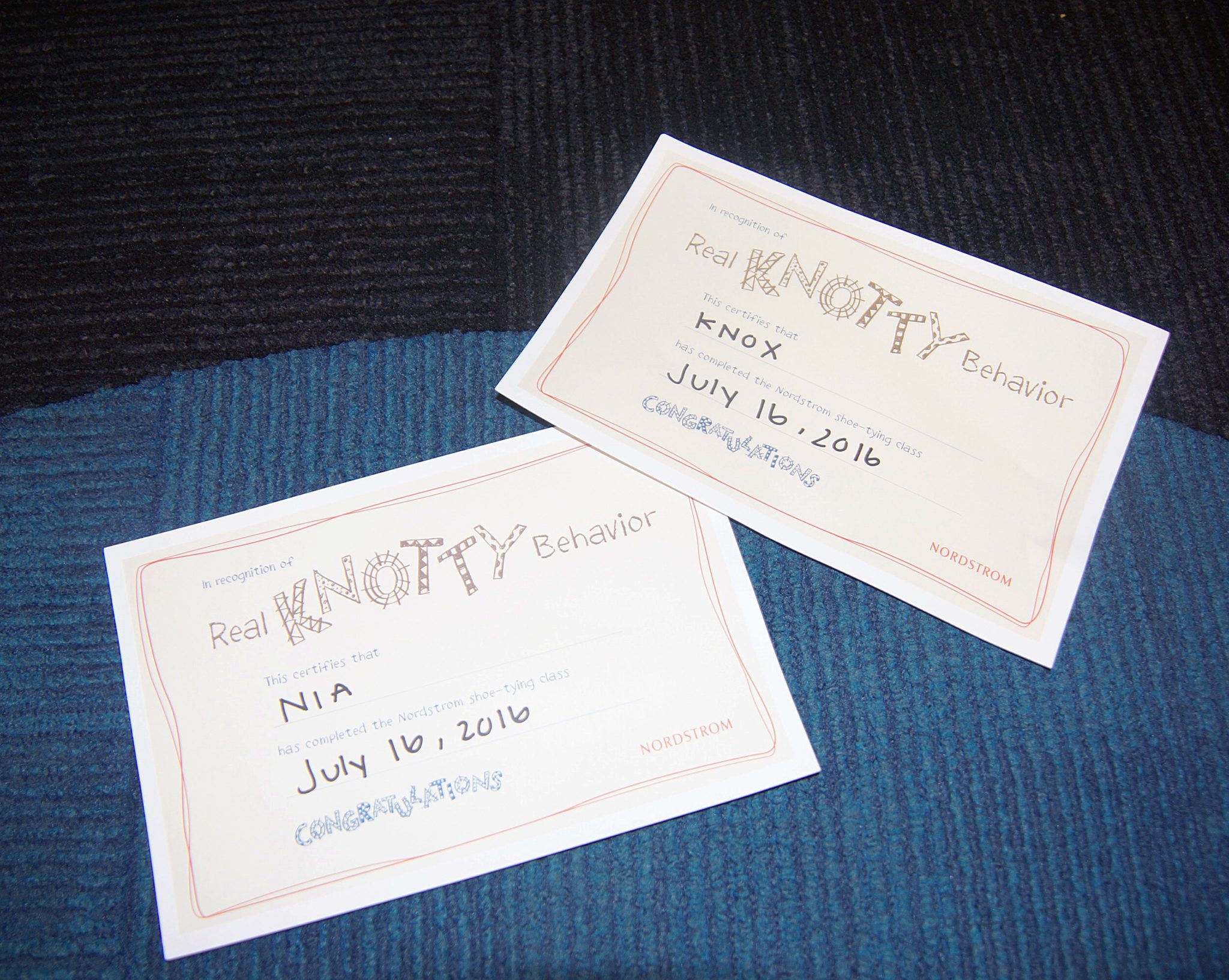 4-After they received a certificate, she took a cute picture of them and gave them a balloon.
What kid doesn't like balloons?lol.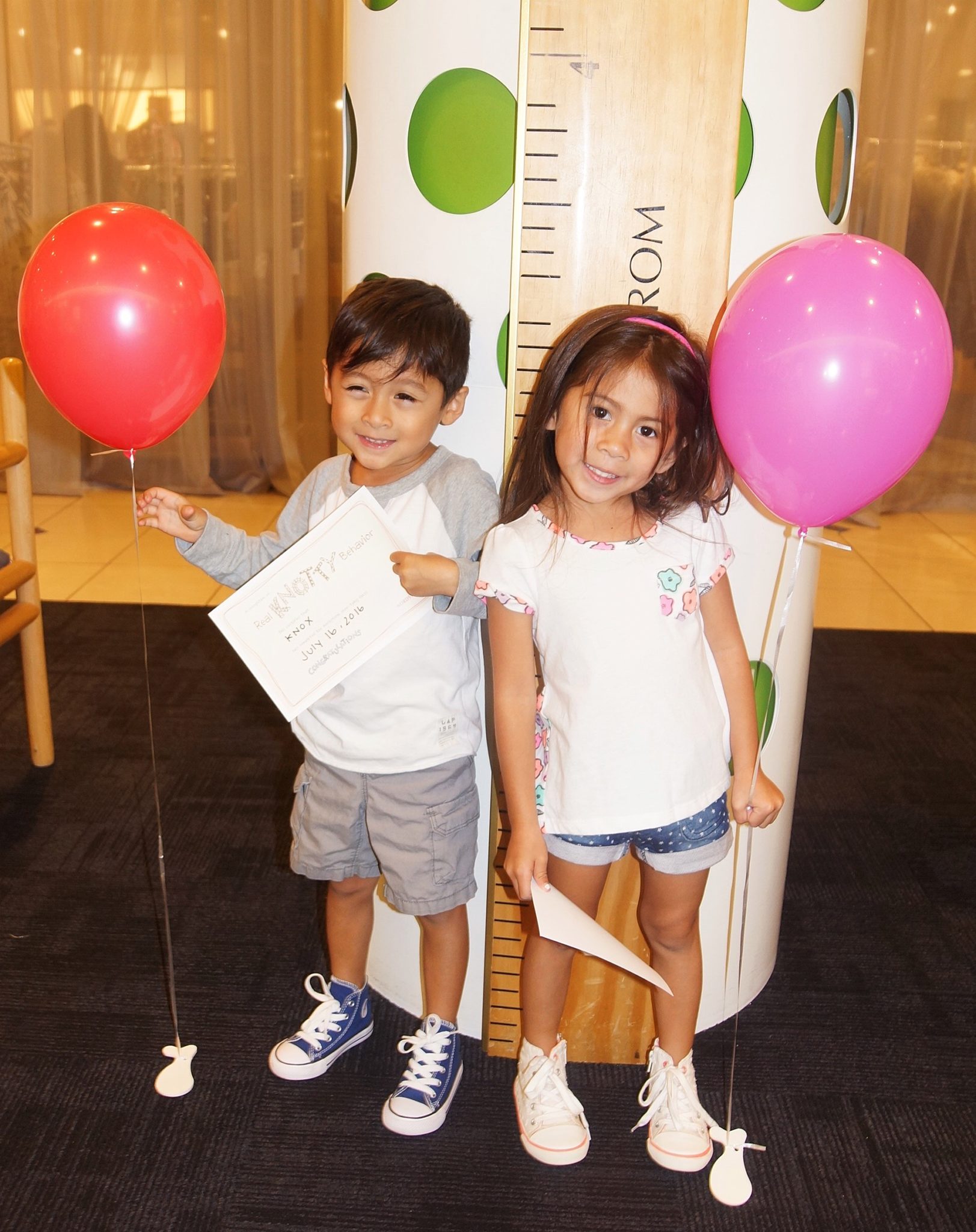 5-To finish up the shoe tying class, my kids were given a goodie bag!
We totally didn't expect that. It was a really nice touch.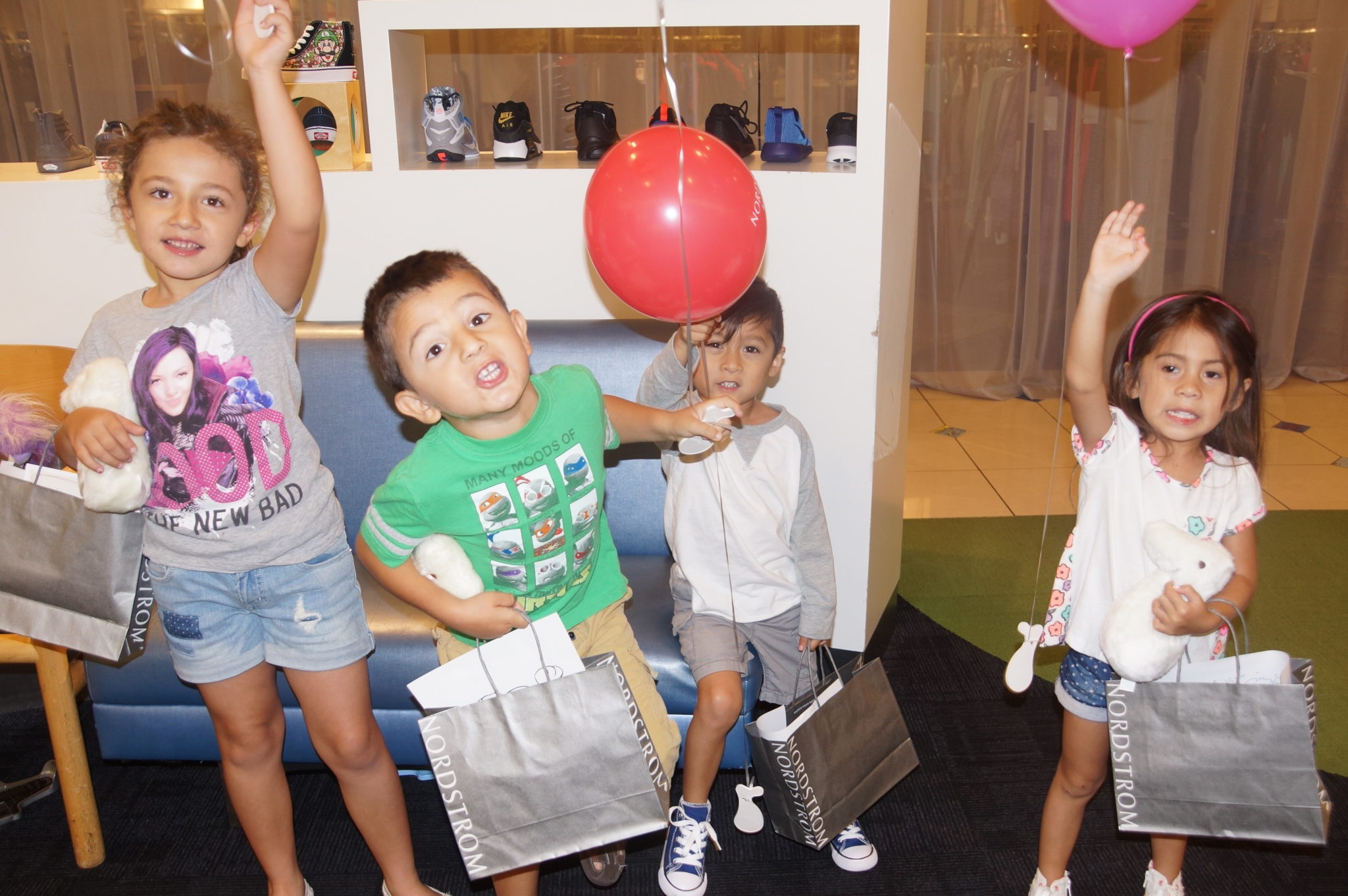 There were only two other kids there so a total of 6 kids were at the class. It was definitely private…which I loved.
Although the class was a great experience for my kids, I think they also try to get you to buy shoes while you're there.lol.
I almost bought shoes for my kids but they were hungry so we got out of there quickly.lol
My kids don't know how to tie their shoes on their own yet. BUT, they have actually been attempting to tie their shoes at home.
The service is AWESOME, especially at the Topanga Mall if you live in the San Fernando Valley in CA make sure to check them out.
Would you attend a shoe tying class with your child? Post your comments below.
Don't forget to subscribe to my email list so you can stay connected with me!
Mom on Duty…
Rocio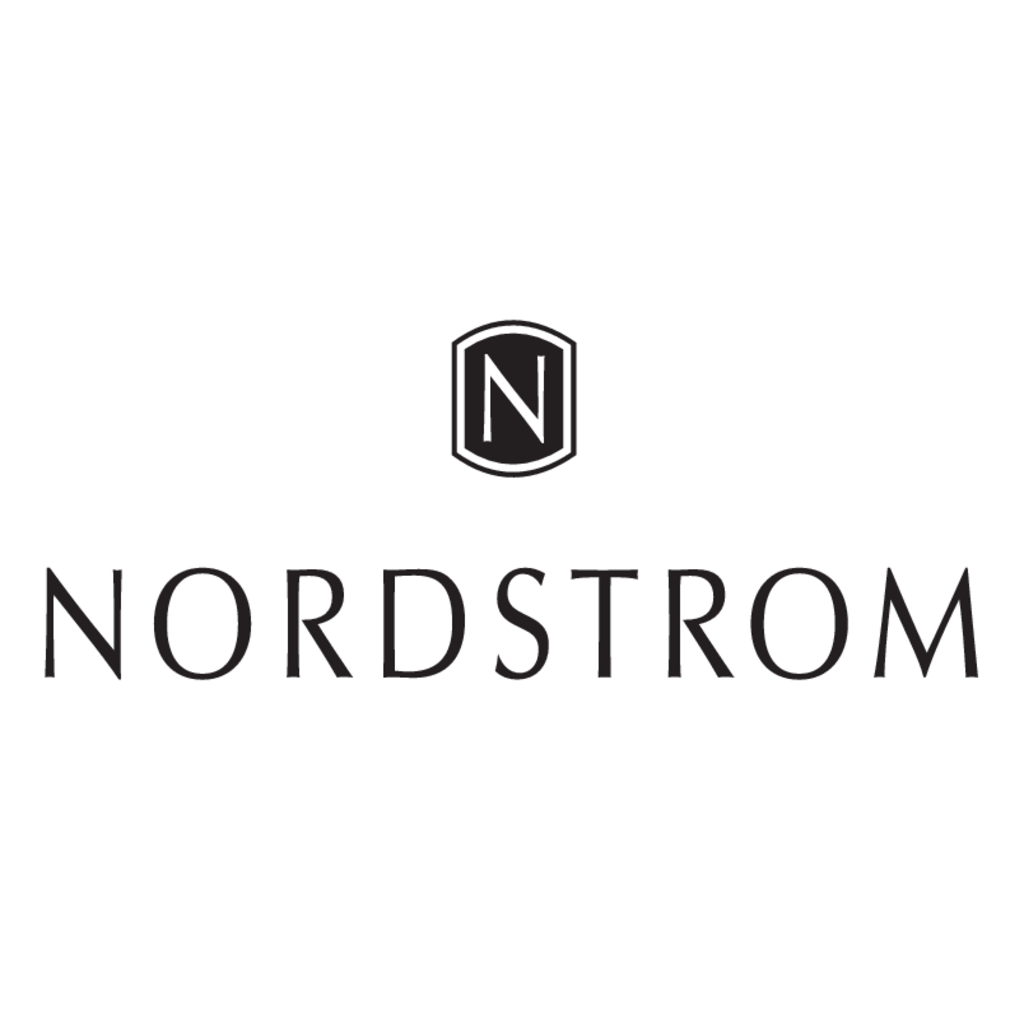 ---