I love ripped jeans.  I love slip-on sneakers.  I love loose t-shirts.  I love wearing black.
If I'm not wearing workout clothes, I'm wearing this type of look.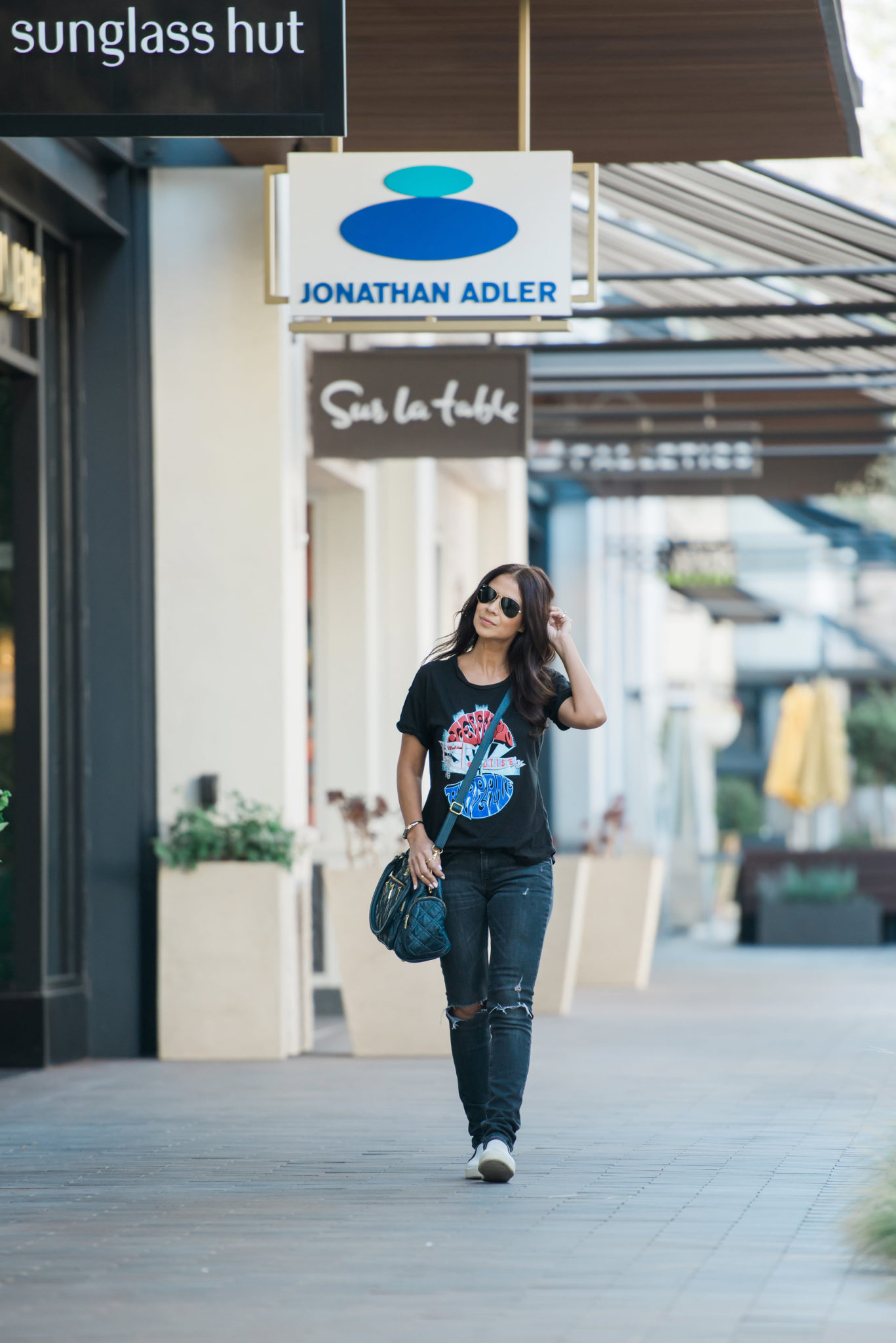 I'm comfortable but I can still look like I actually put some effort into my outfit.
I'm definitely a cross-body bag type of girl. This Chanel bag is more of a satchel but I still rock in using the long straps.
Most of my bags are cross-body. I need my hands free for my kids, at all times.lol.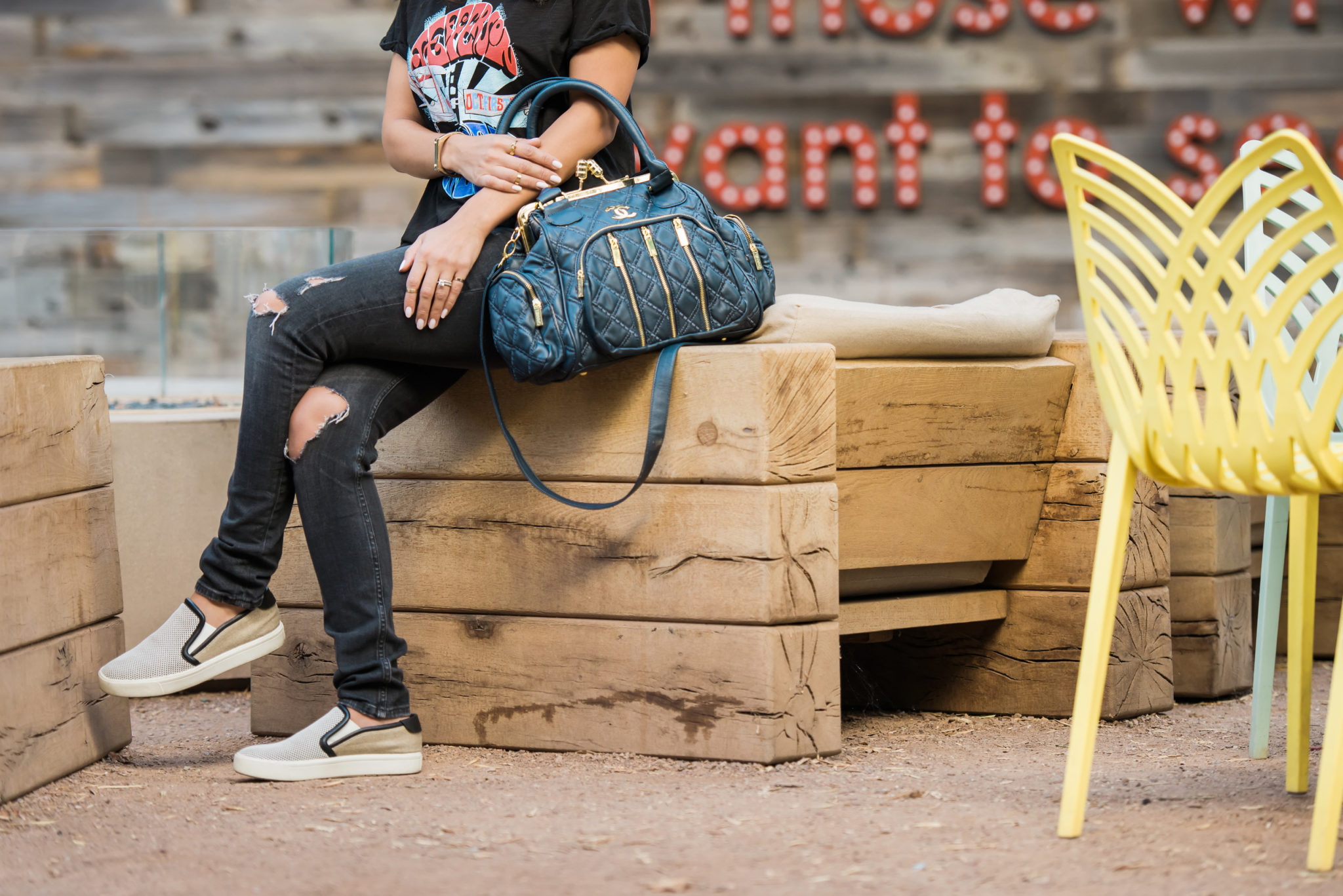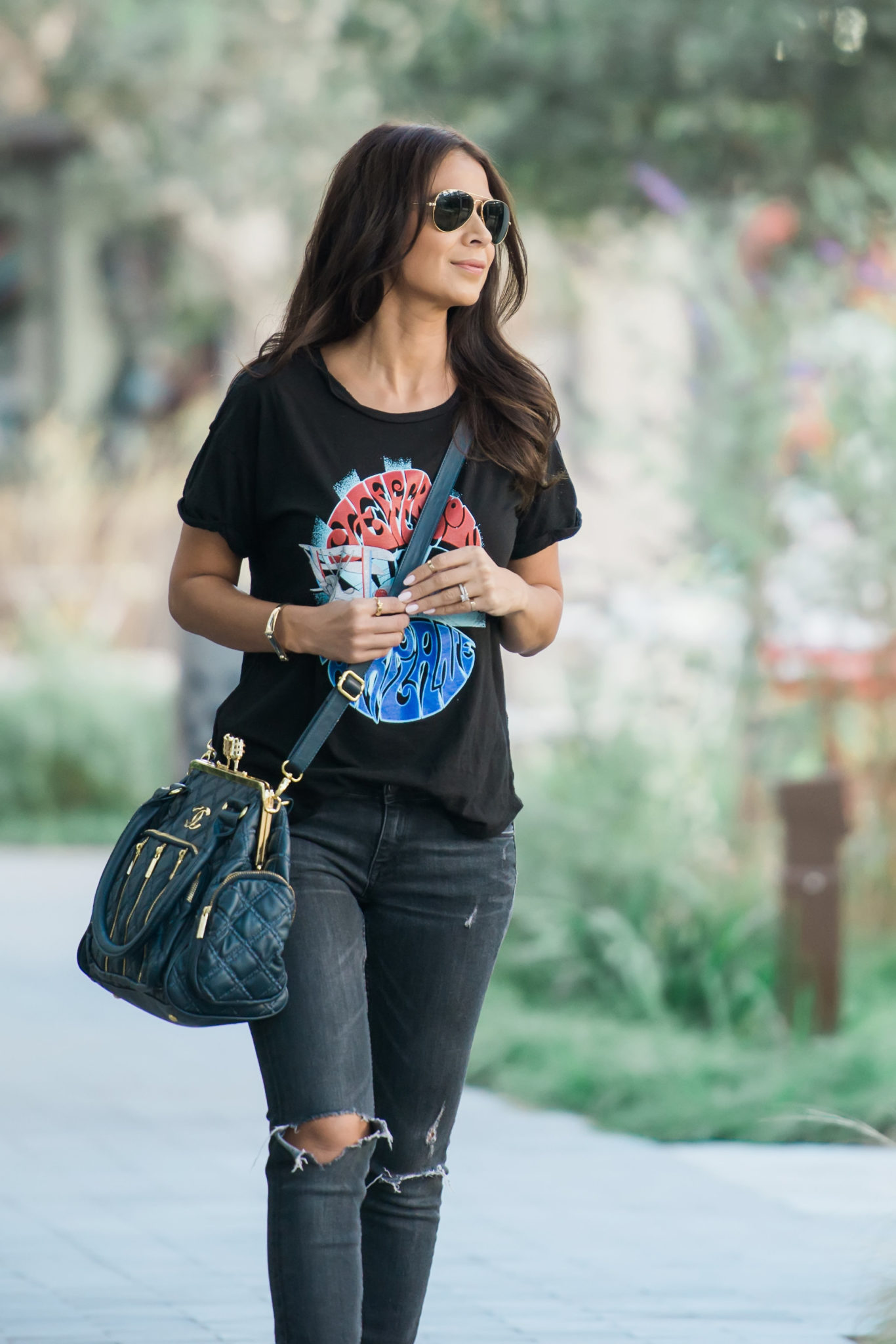 Normally I wear dainty pieces of jewelry but today I felt like wearing a chunky plate gold/silver bracelet.
I'm  also wearing my fav nail polish color: a pale pink nail finish from Essie called Ballet Slippers.
I wear it on and off all year round.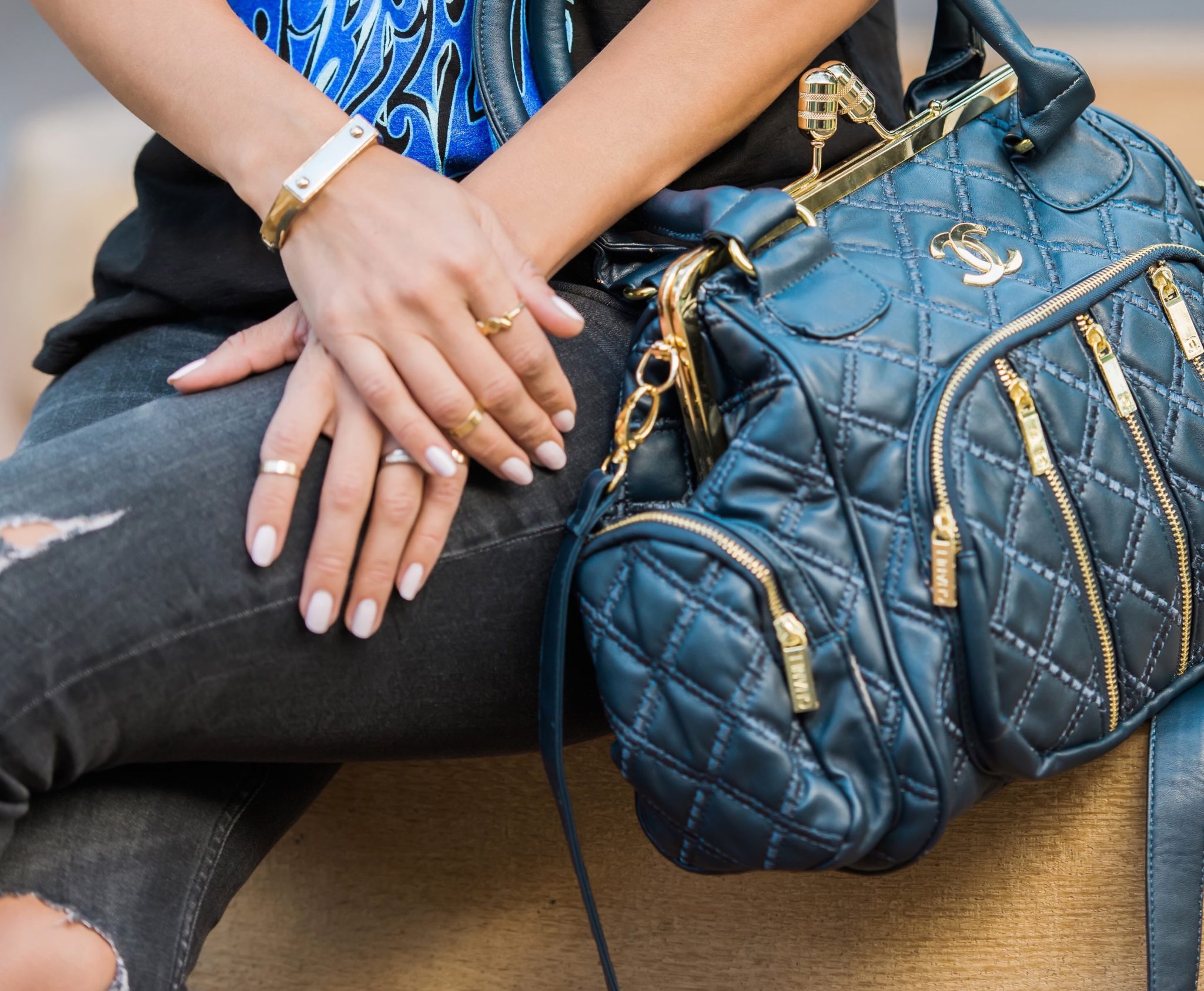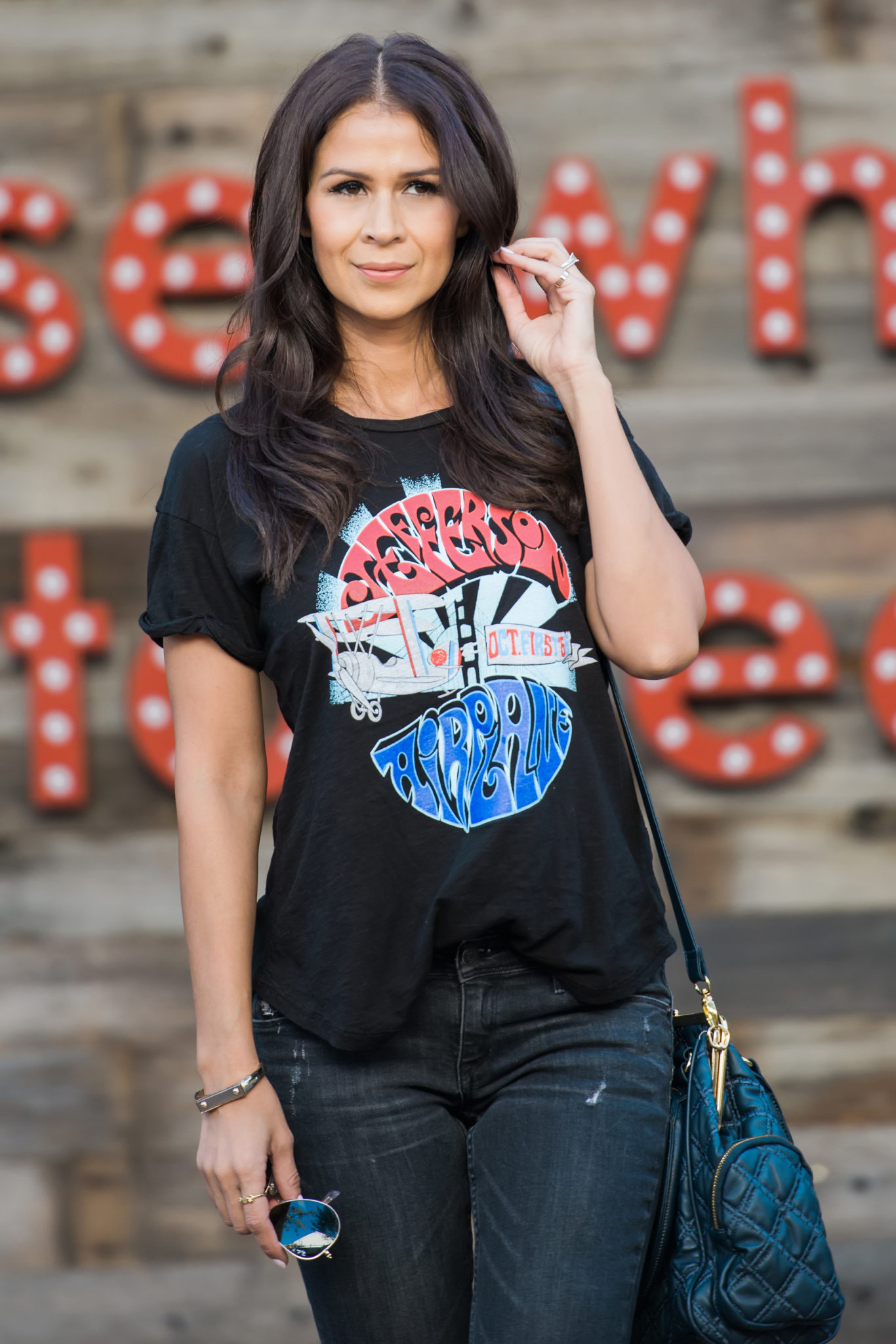 Mommies, if you're looking for some clean sneakers check out Vince. These slip-ons are my GO-TO sneakers. They were a bit pricey but I wear them ALL the time. You can get a neutral color that goes with many outfits, like mine.

What does your retro outfit look like? Post your comments below.
Don't forget to subscribe to my email list so you can stay connected with me!
Mom on Duty…
Rocio
---
Location: The Village, Woodland Hills
Photographer: Leica Palma
IG: @leica_loves
Facebook: Leica Palma Photography
---