The Nickelodeon Resort just opened up last June 2016. It is the first ever international themed resort. The property includes 208 suites, a fitness center, swim-up bars & pools, a spa and of course the one and only Pineapple Villa.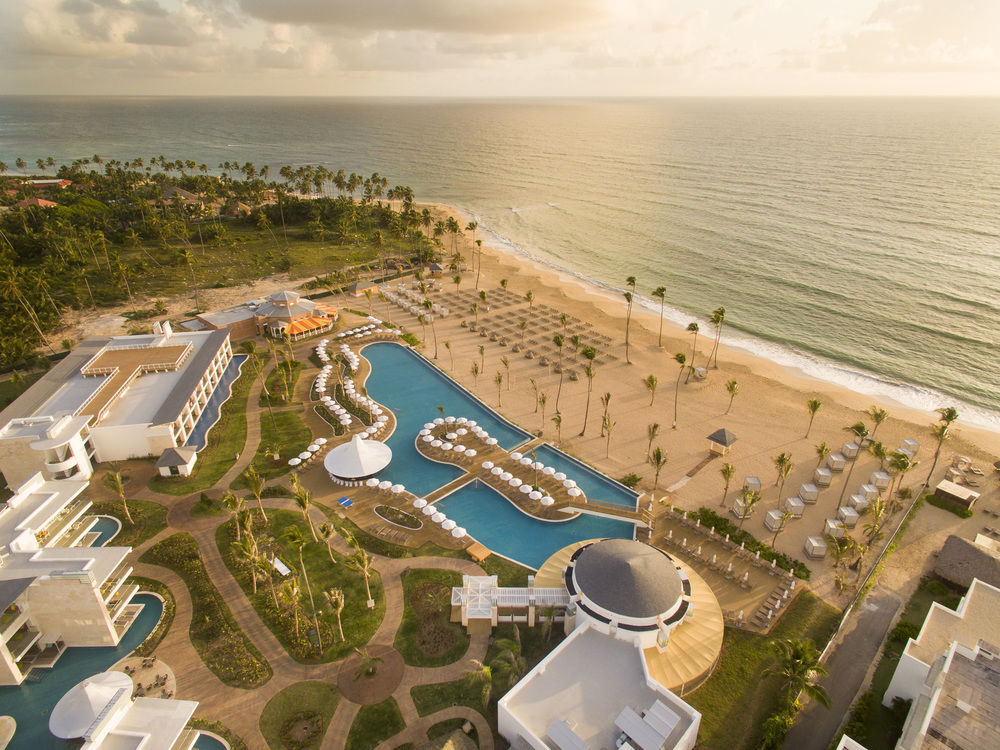 Our trip started on June 28th. We took the red eye from LAX and landed around noon their time in Punta Cana. It is a 3 hour time difference from us.
As soon as we arrived to the hotel, our kids were offered 'Green Slime' smoothies and adults were welcomed with champagne.
Check in time was not until 3pm but we didn't mind waiting for our room. In the meantime, we ate at Sugarcane. It was my kid's favorite restaurant because it's buffet style.
Our room was ready and let me tell you, that it did not disappoint! We got the flat suite. The orange Nickelodeon decor was awesome! There was plenty of room for a family of four.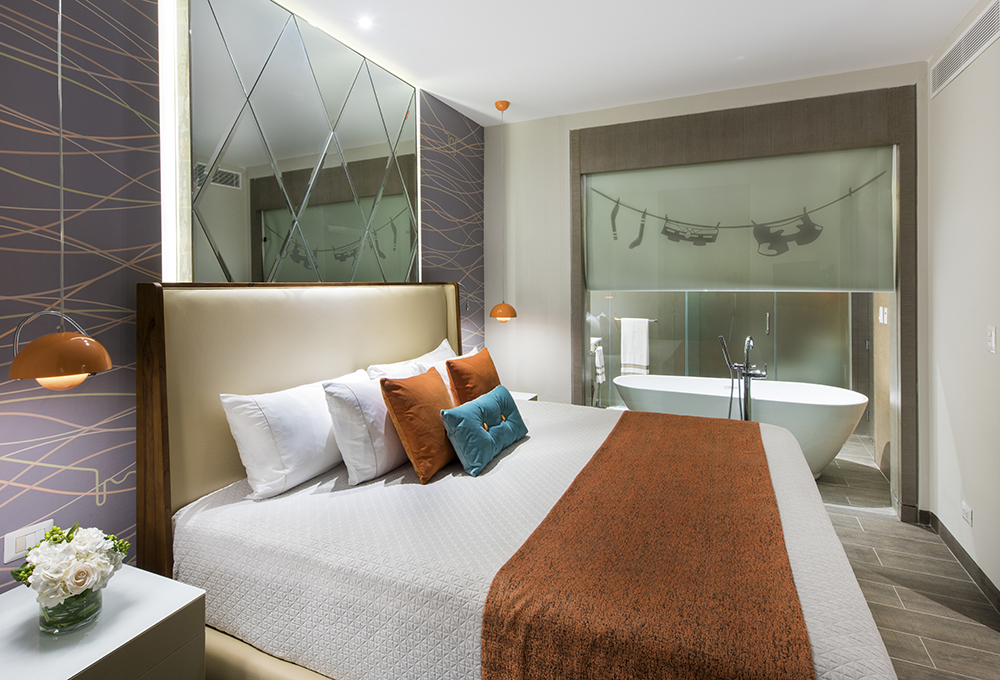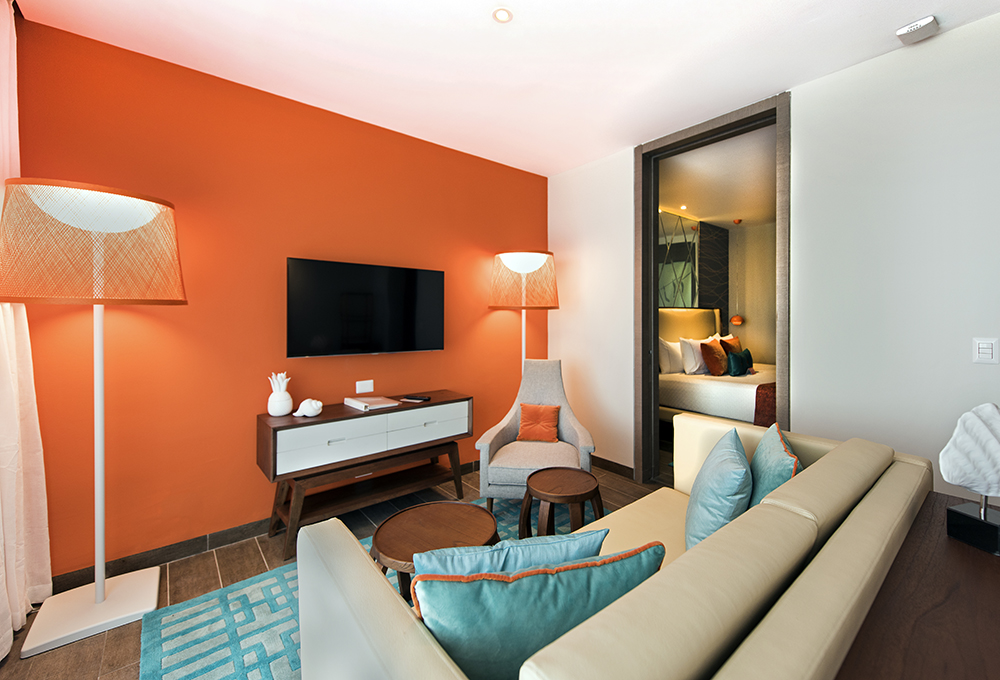 Next time we want to get the flat swim-up suite. I highly recommend looking into that if you're looking into visiting the Nickelodeon Resort.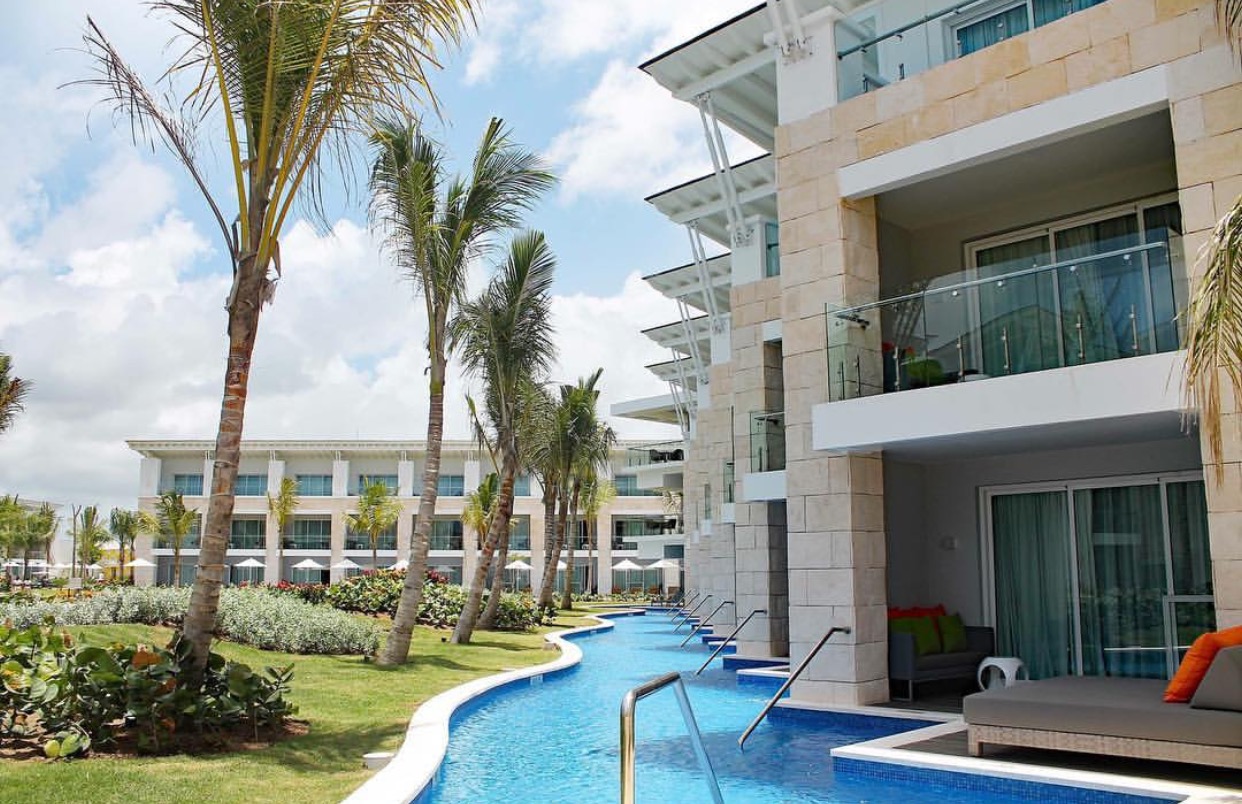 Check out the only Pineapple Villa in the world…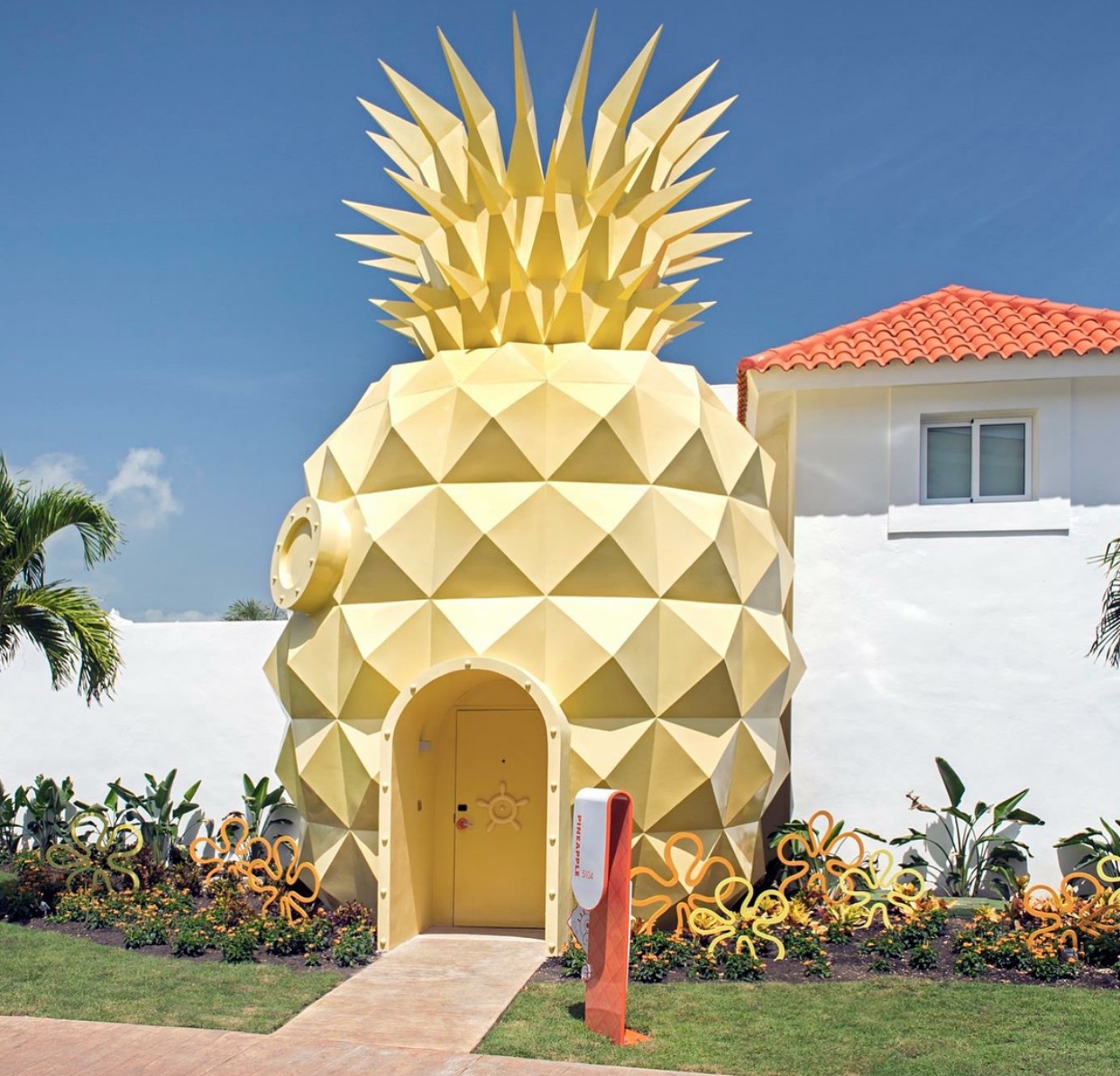 The concierge informed us that there are 28 pools on the property. Wow! We got so excited! So we went swimming right away.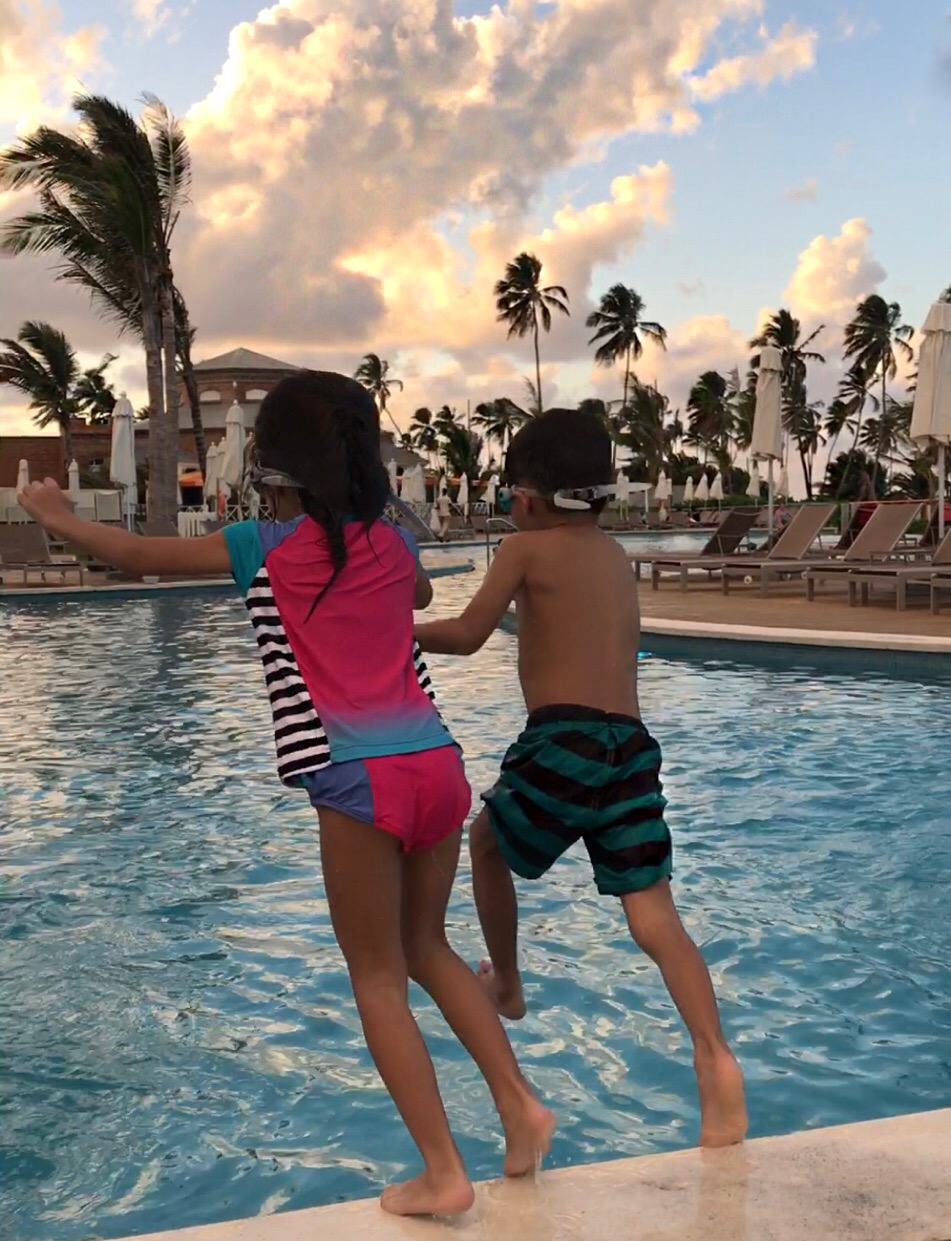 But we really couldn't wait to see the much anticipated waterpark, Aqua Nick. There is one slide that adults are allowed to use. Let me tell you, my husband and I went on it over and over again.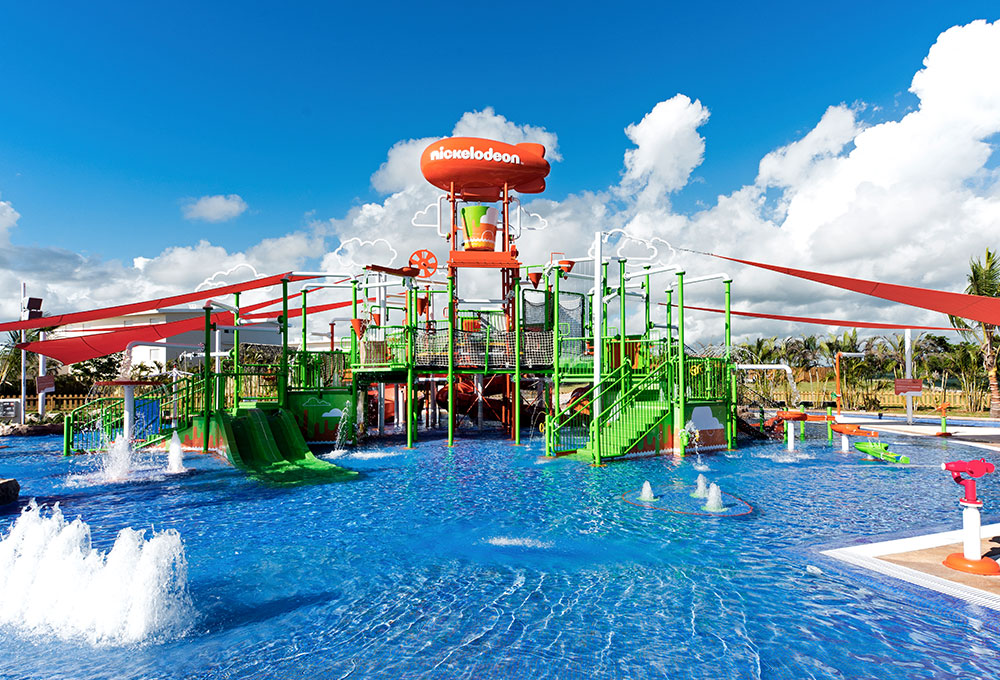 Not only is this an awesome waterpark for the whole family to enjoy but you will also find many activities here. You will be able to meet and greet Nickelodeon characters such as Dora, Teenage Mutant Ninja Turtles, SpongeBob, Patrick Star, Paw Patrol and more.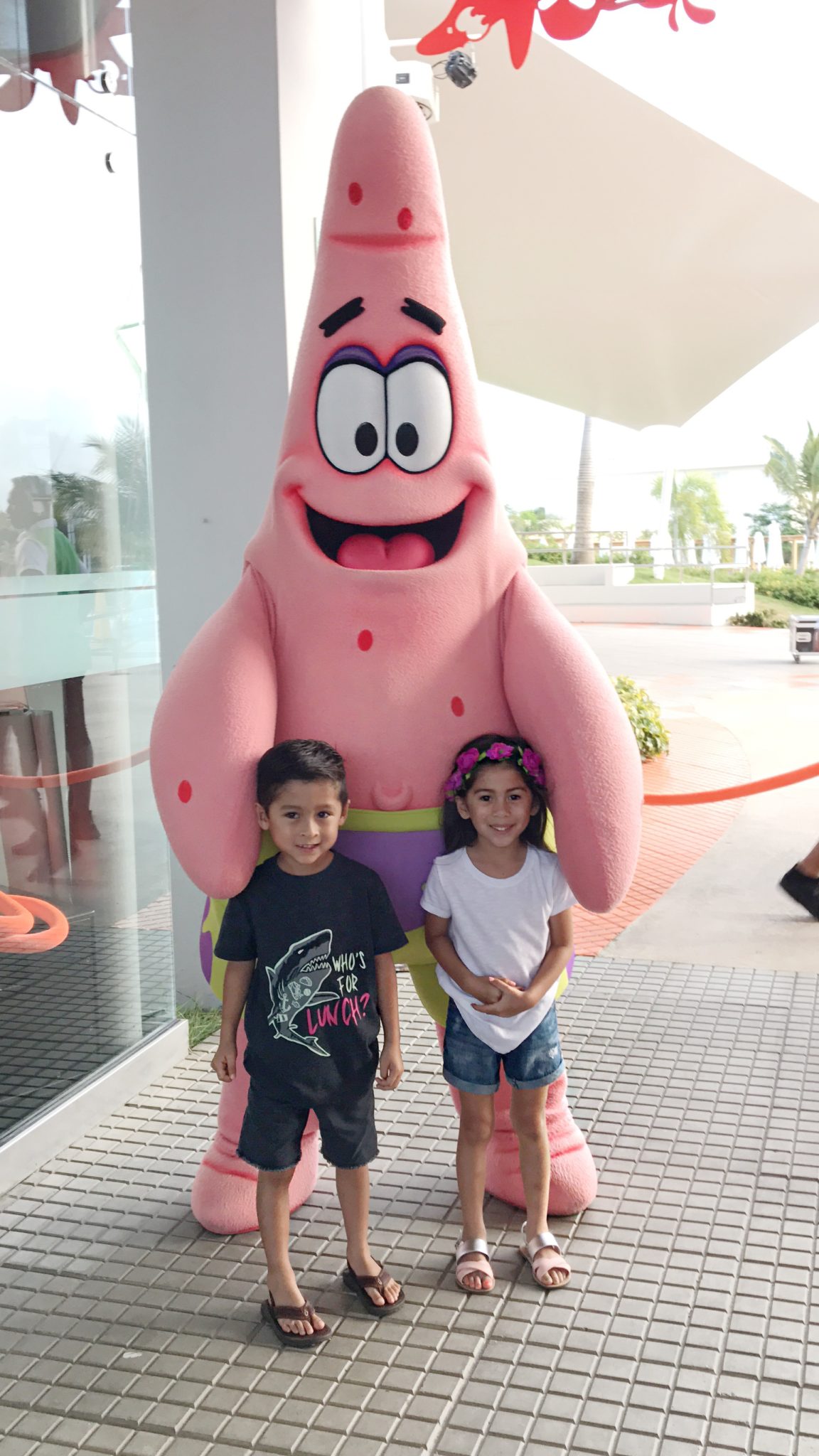 You and your family can get slimed here! It costs $25 per person to do a private slime (like below). What's so cool about the slime is that it's water-based so you can just jump into the pool after you get slimed to rinse off.
There is also a 'mass slime' on the actual waterpark. Dozens of people get under the bucket and a huge splash of slime covers them all and that's free.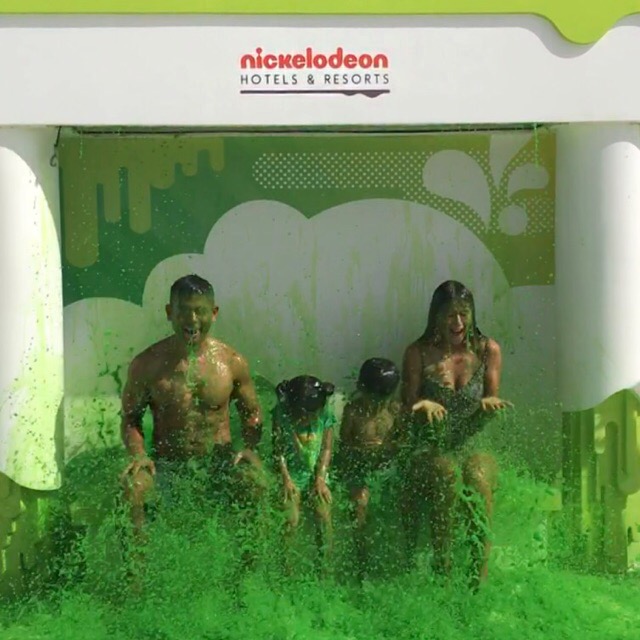 A great perk about the waterpark is that there is a casual eating spot right there. It's called Aqua Bite. So you don't have to go far to get a bite to eat.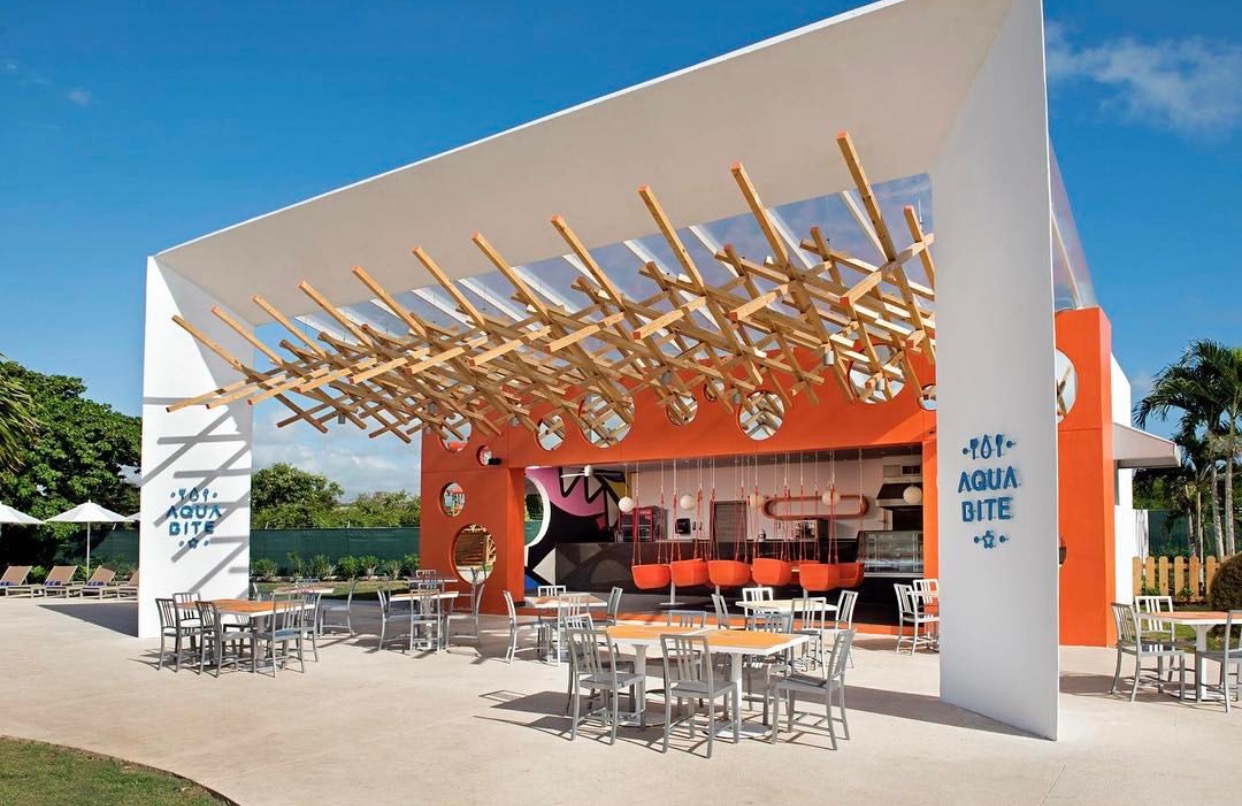 Speaking of eating, there are 12 different restaurants to choose from. We loved Verdello, a Sicilian restaurant (below) with a mello ambiance and a bit romantic. They have yummy pasta that the kiddos will love!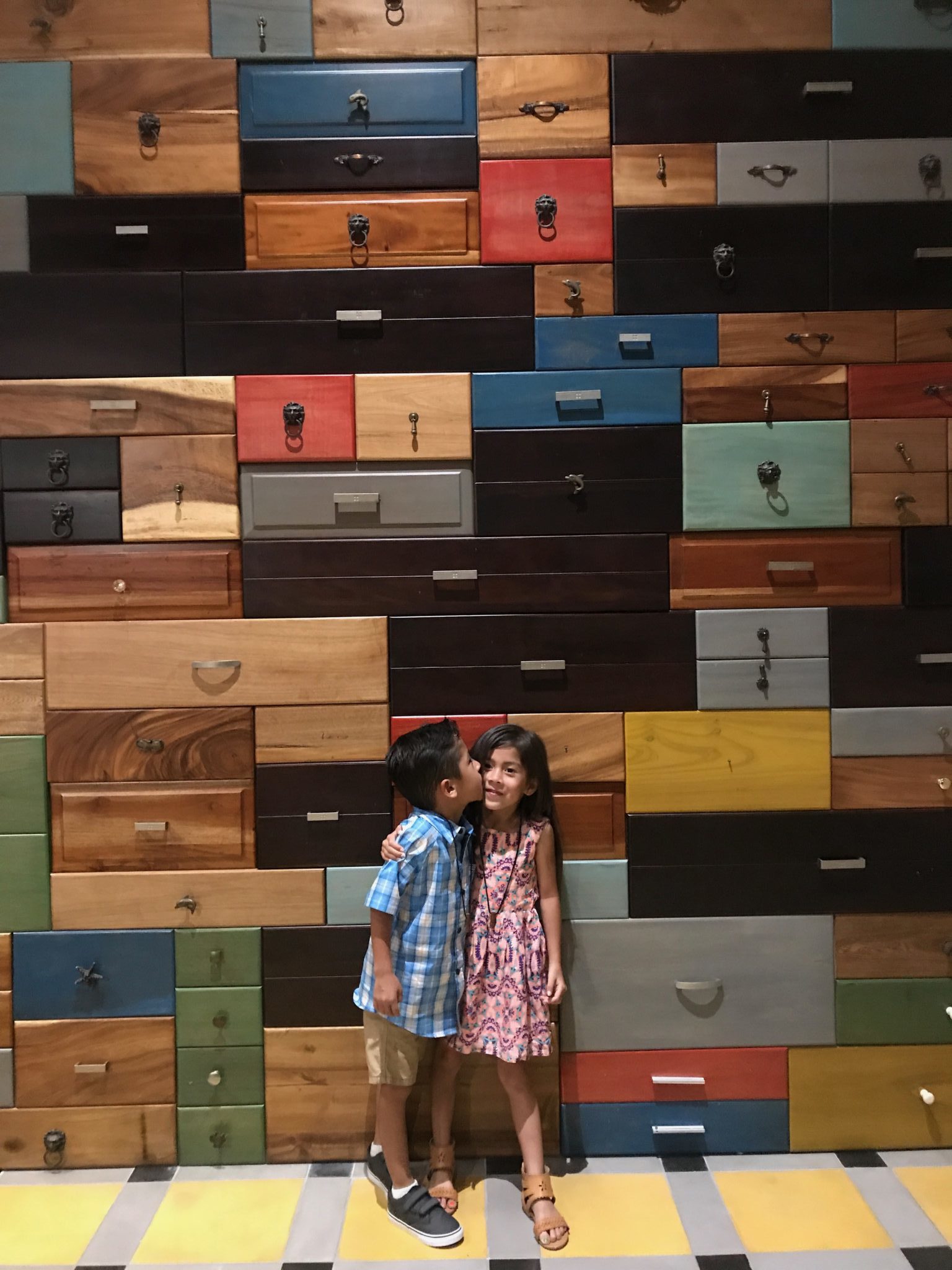 Our favorite restaurant was Spacewalker. I highly recommend you go there. It's a futuristic feel with delicious food. They have the coolest desserts. We went here 3 times!

There is also a coffee & tea store at the resort which is great for us tired parents, it's called Doppio.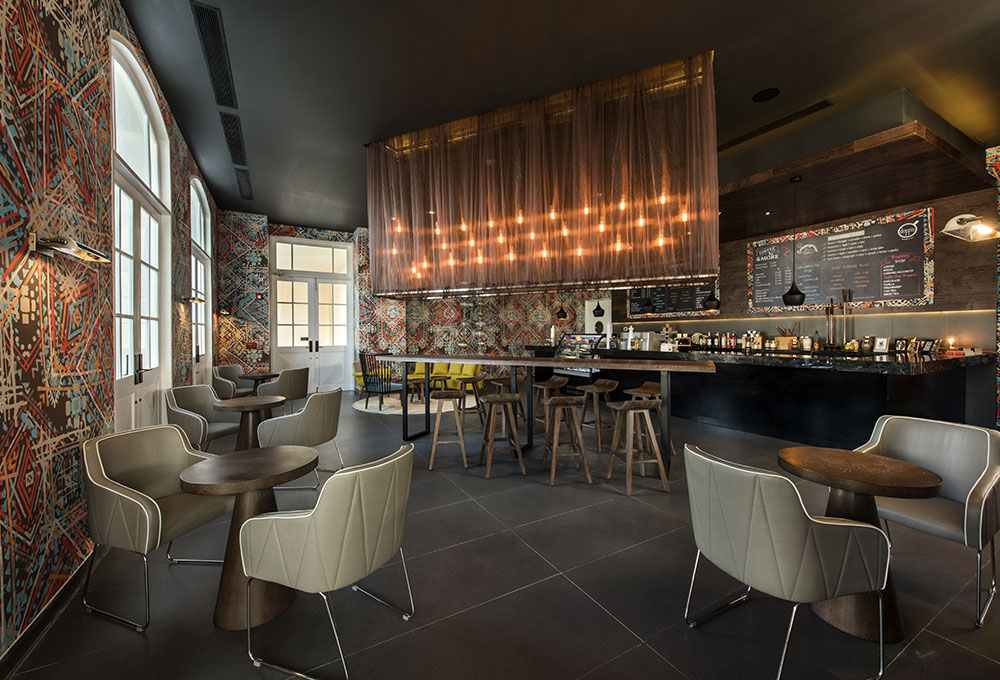 NOTE: You must make a reservation to most of the restaurants for dinner. There is also a dress code which they are strict about. Make sure to follow the guidelines! We weren't allowed into one restaurant because of our dress code.
The resort also offers a character breakfast on Saturdays and Sundays! Make sure to make a reservation.
Next to Aqua Nick is the kid's club called 'Just Kiddin.' My kids loved it! They had a pajama party one night, a Dora show the next and a Teenage Mutant Ninja Turtle training day!
The best part of 'Just Kiddin' is that you don't have to make reservation the day before like a lot of kid clubs require. You can drop off the kids anytime, as long as they're open!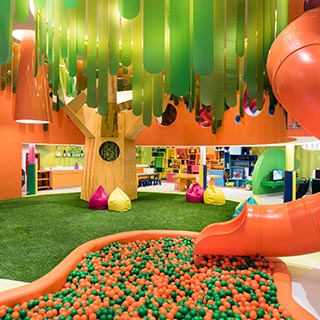 Another highlight was the nightly entertainment. They have a singing group that was amazing! They have a stage area with stadium seating and a bar.
There is also a piano bar called Vino Vino for 'adults only' after 10pm to listen to live music and have a drink.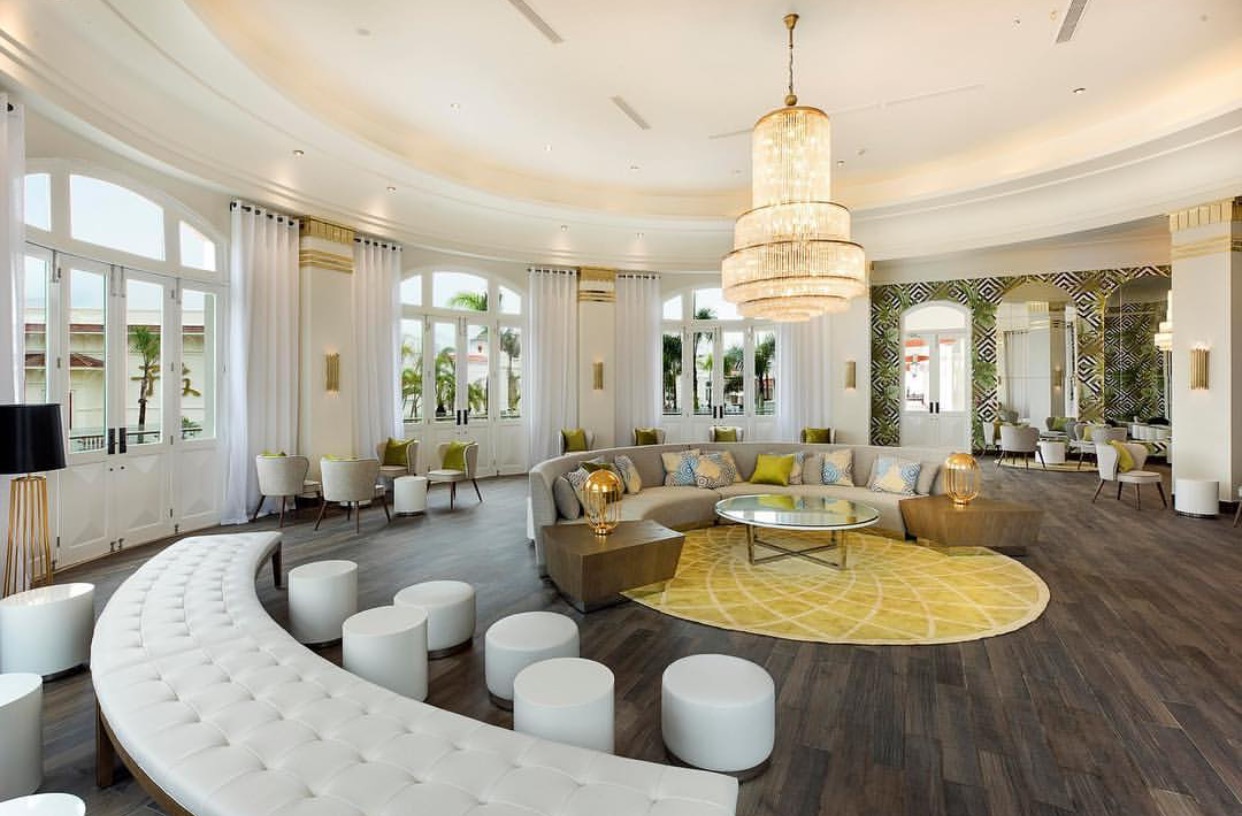 By the way, the weather in July was perfect. Not too hot, not too humid. We even had rain on 4th of July for about 5 minutes. It actually felt really good.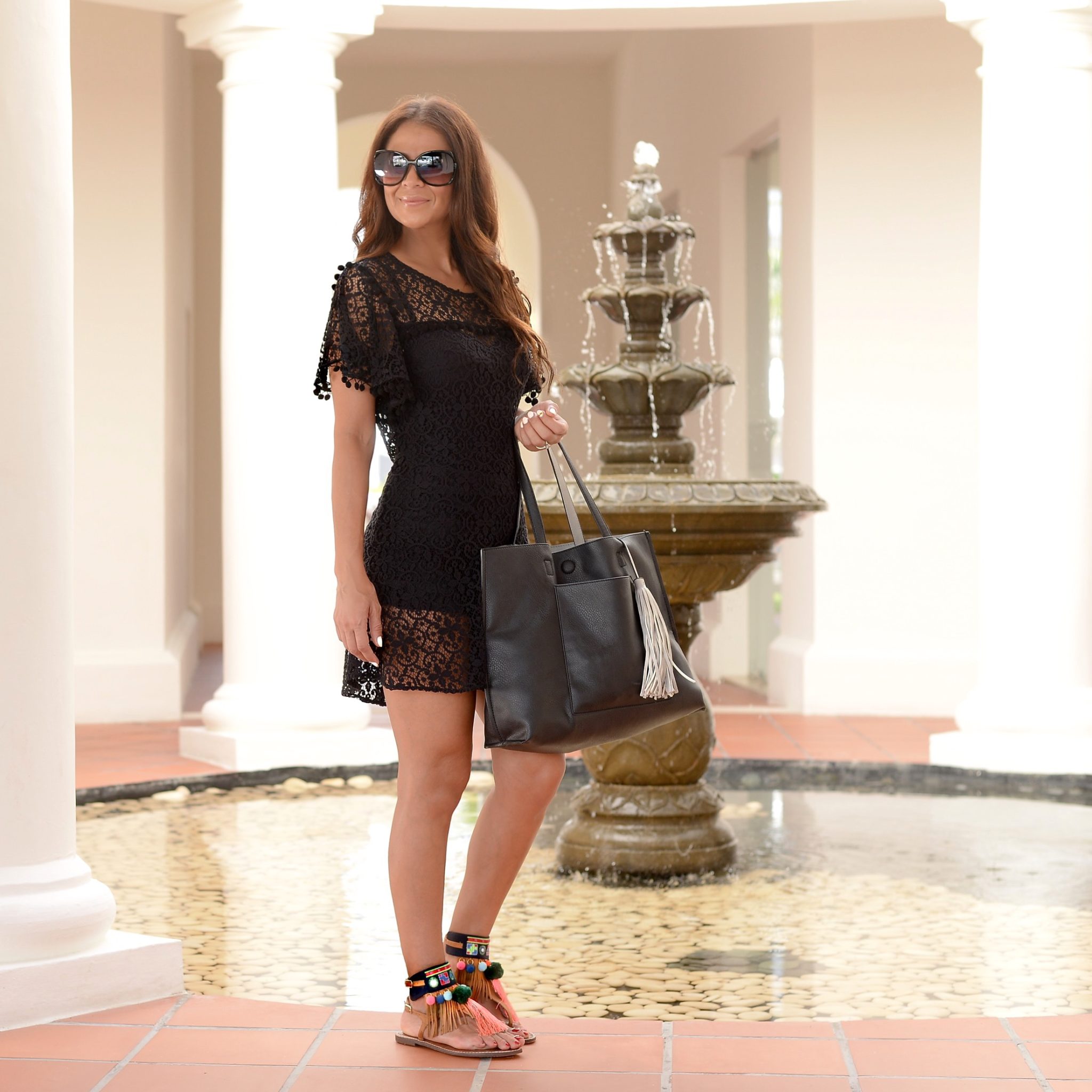 For all my fitness junkies, there is a fitness center there. It's not too big but it does the job. My husband and I went almost every day. I love that they provide mats, water bottles and towels for you.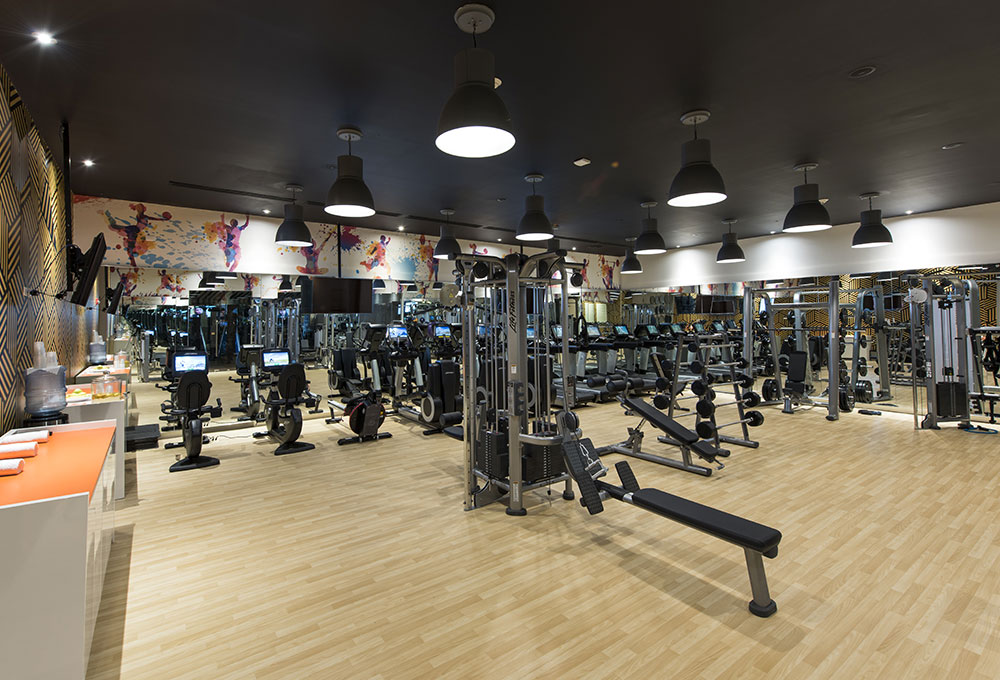 Last but not least, the beach. They have cabanas that are free to use. Just make sure to call and make a reservation.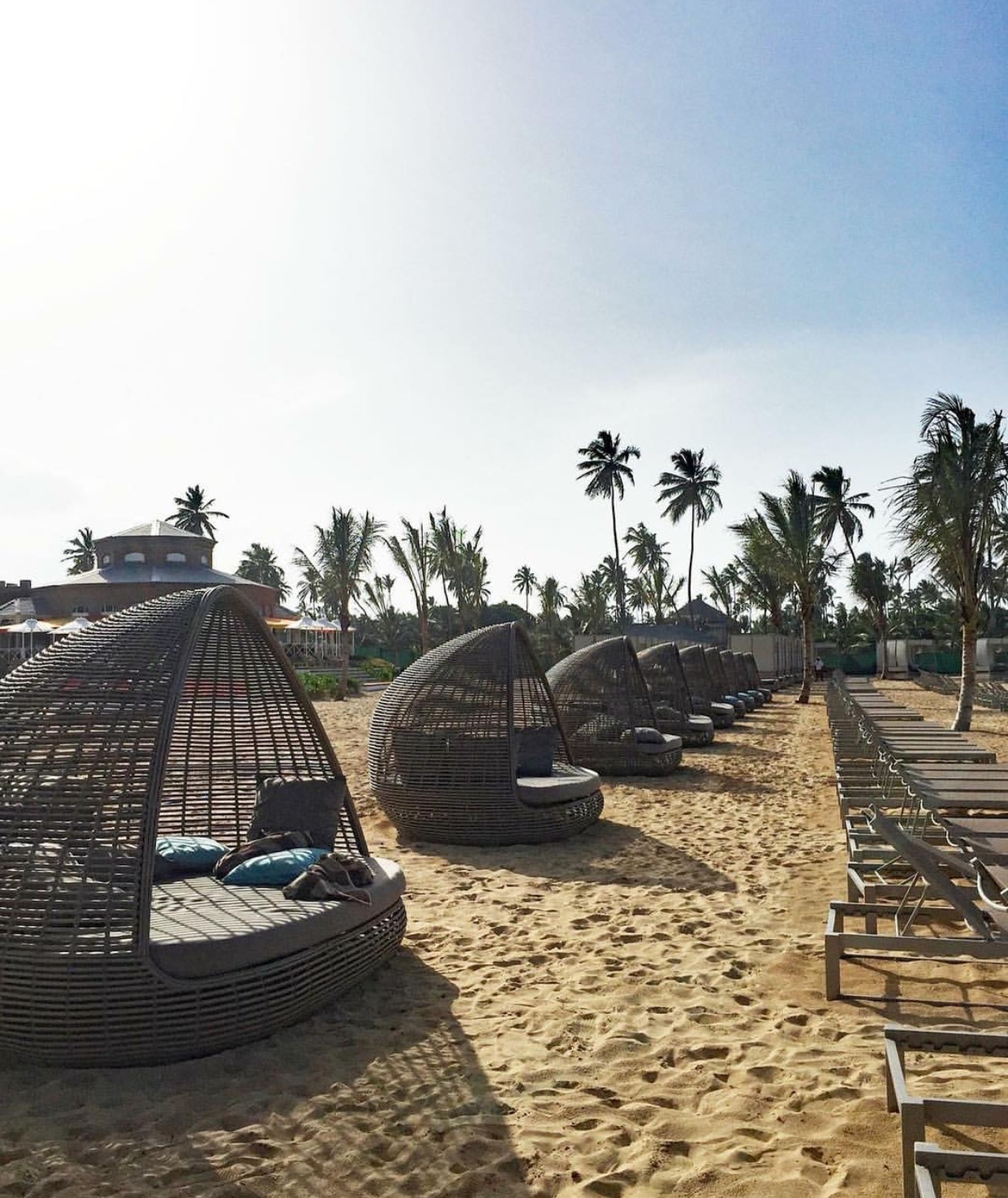 Our kids had so much fun on the beach! Make sure to take some sand toys. Don't worry, if you forget, they have a store at the resort that sells them.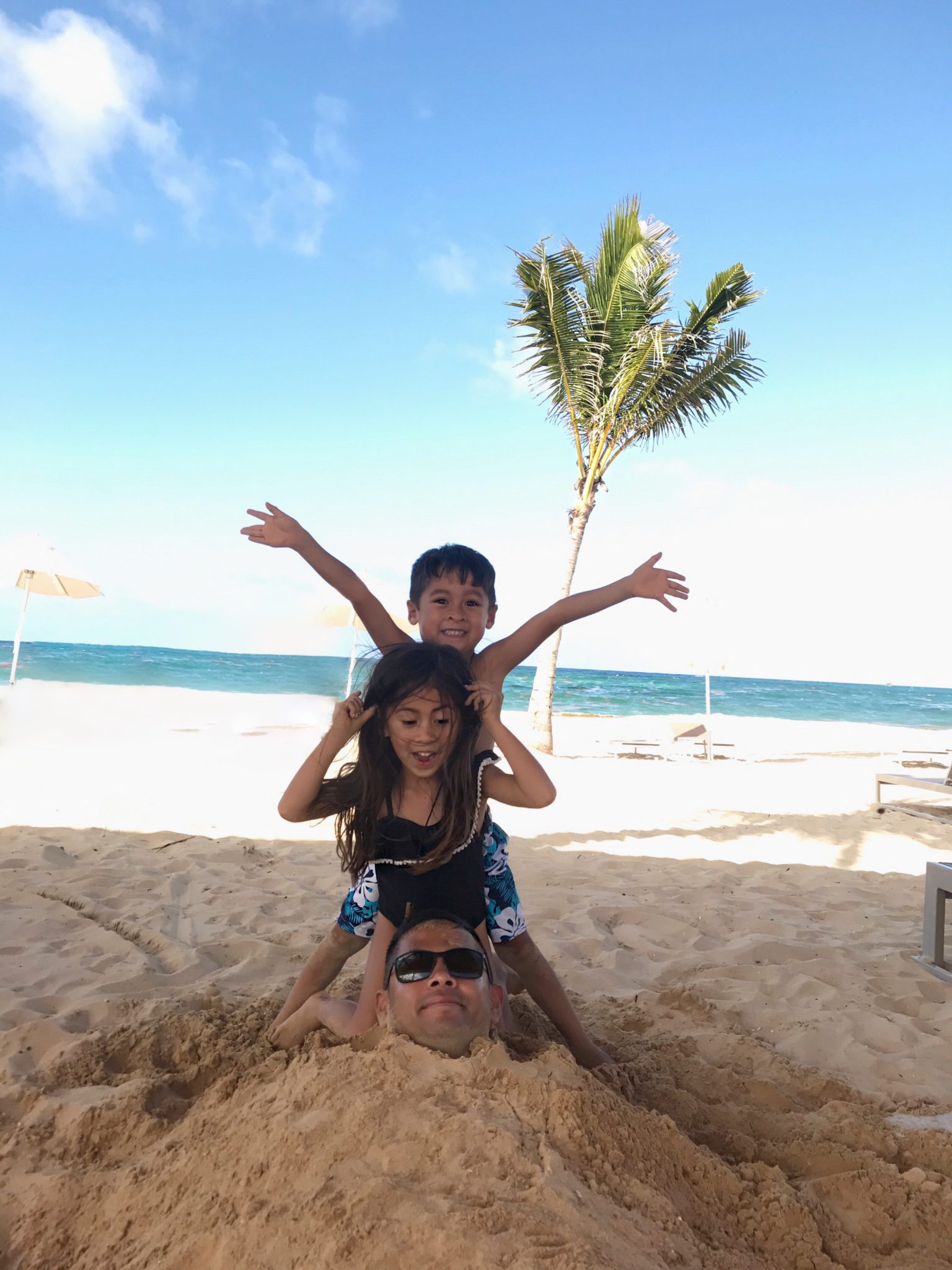 This has been one of our most favorites trips EVER because not only did the kids have a blast but so did we, the parents! We are already looking into booking a trip here for next summer!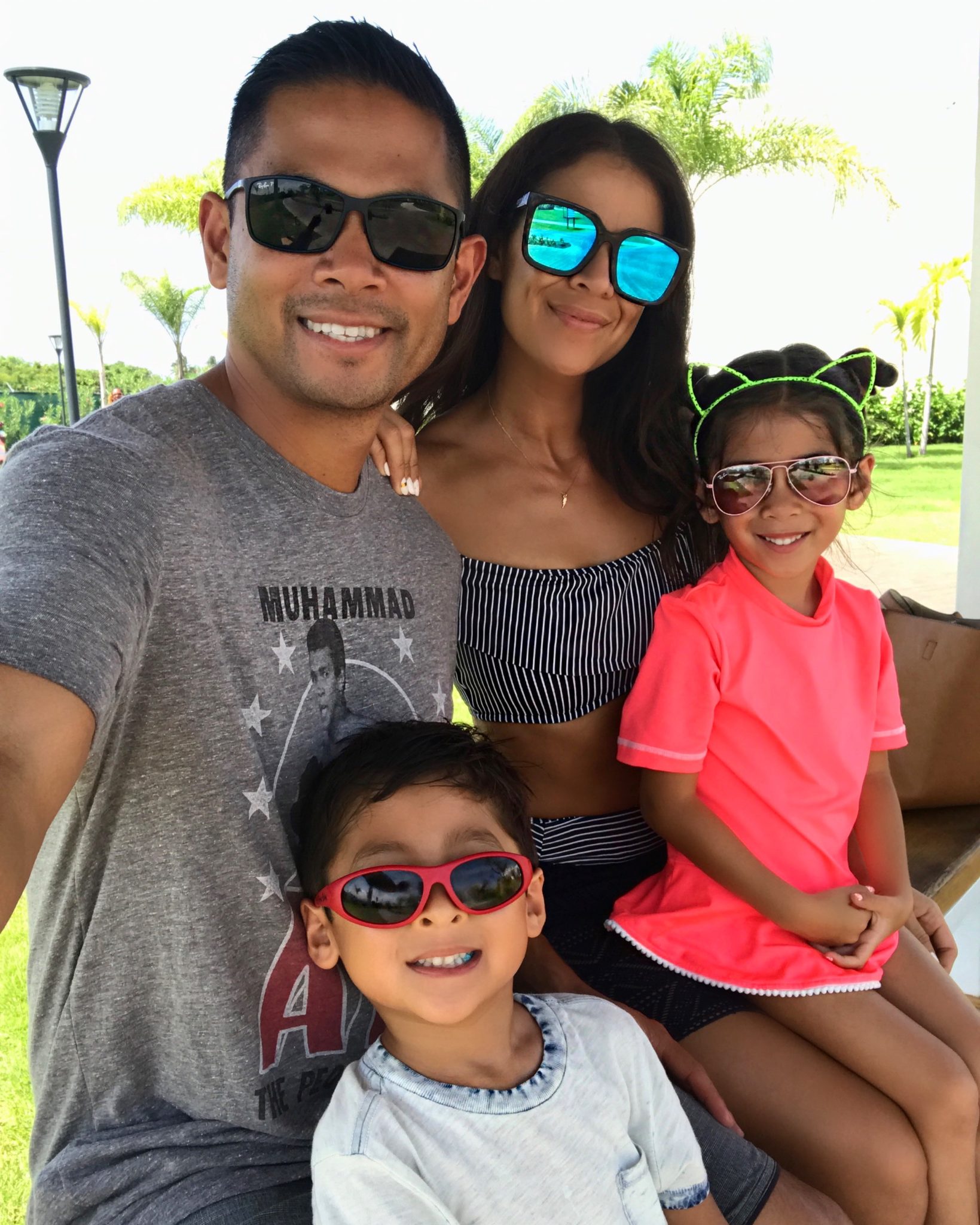 Book your trip here:
NICKELODEON HOTELS & RESORTS – PUNTA CANA
You can also call to make a reservation:  1-844-733-6425
Nickelodeon Hotels & Resorts Punta Cana is located on the golden sands of Uvero Alto Beach, just 25 miles north of Punta Cana Airport. Address is Carr Uvero Alto, Punta Cana 23000, Dominican Republic.
General Information – Nickinfo@karismadominicana.com
General Sales Information – Nicksales@karismadominicana.com
Front Desk – 1-809-468-0505 Local Reservations – 1-809-468-0120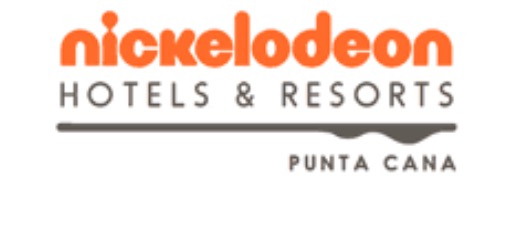 ---