I've been training for the Long Beach full marathon that's coming up on October 9th.
Every time my daughter sees me in my workout outfit, she asks if I'm going to go for a run.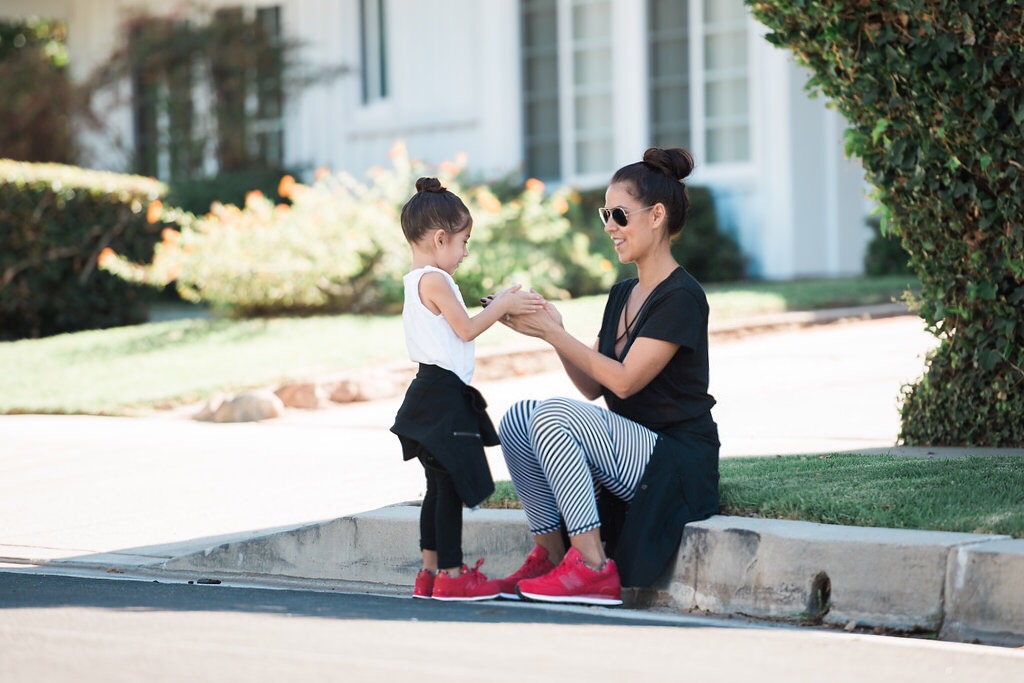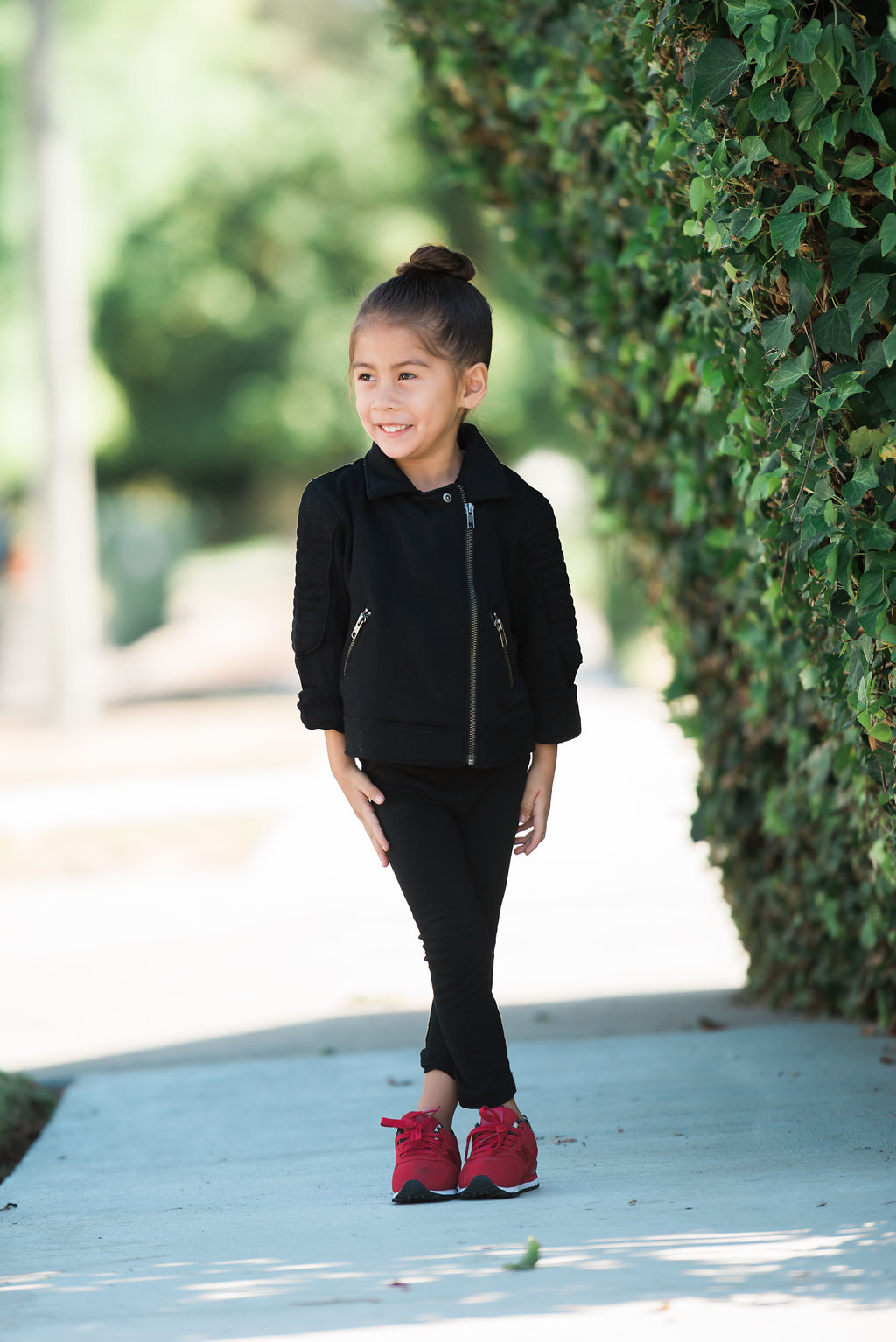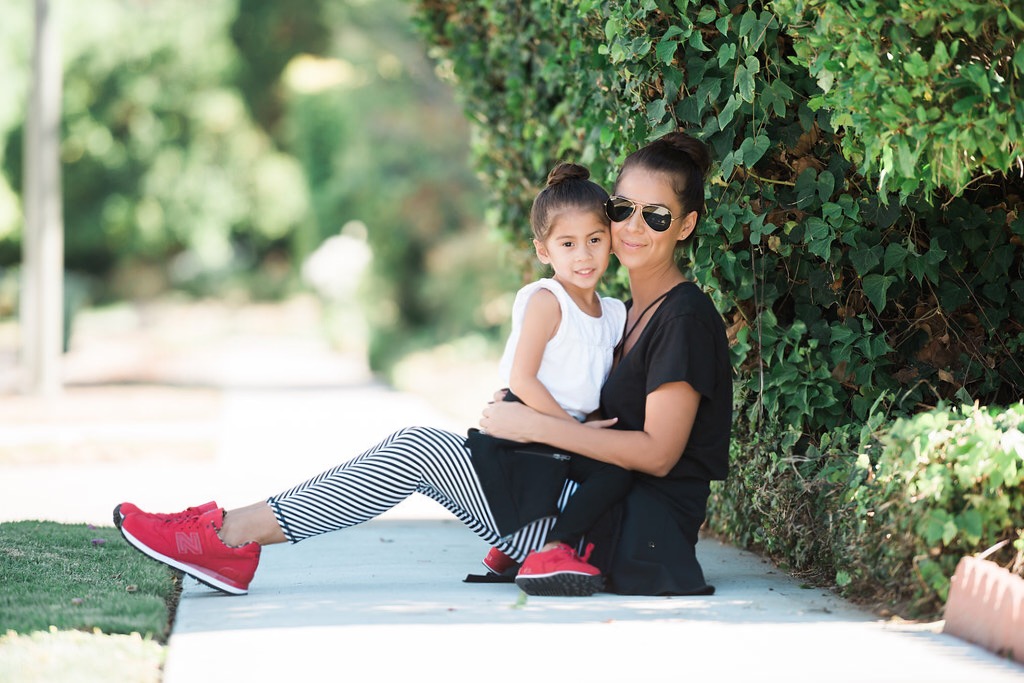 I say yes.
She replies with, "Can I come?"
Normally, this wouldn't make me feel bad but lately she has been begging to come with me as I'm walking out the door.
So, the mom guilt definitely sets in.
Sometimes, I don't even go for the run because I don't want her to be sad.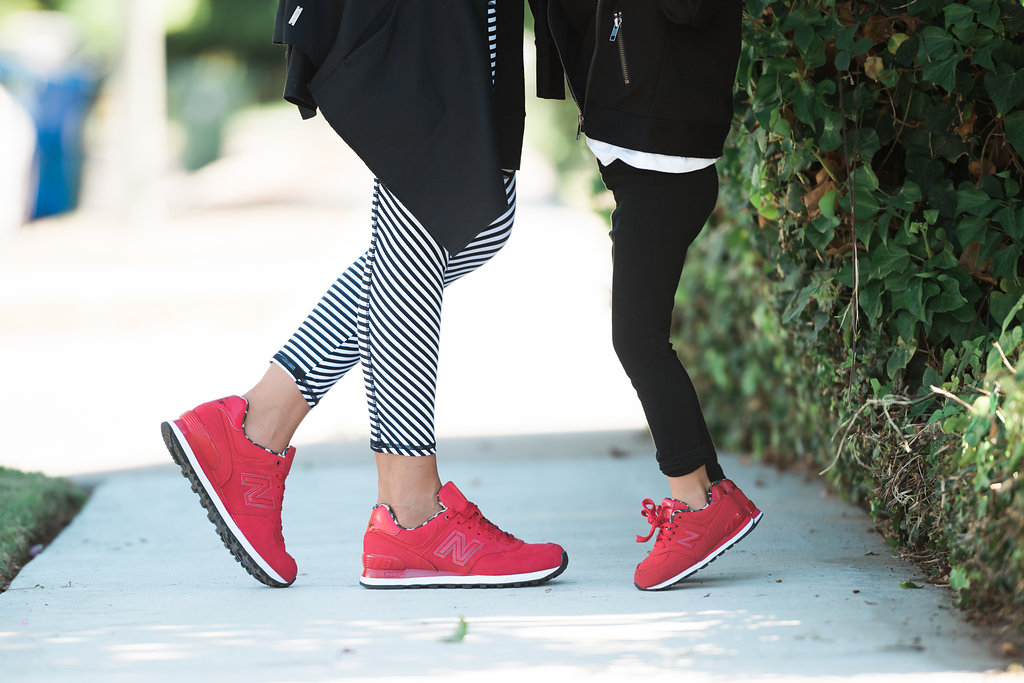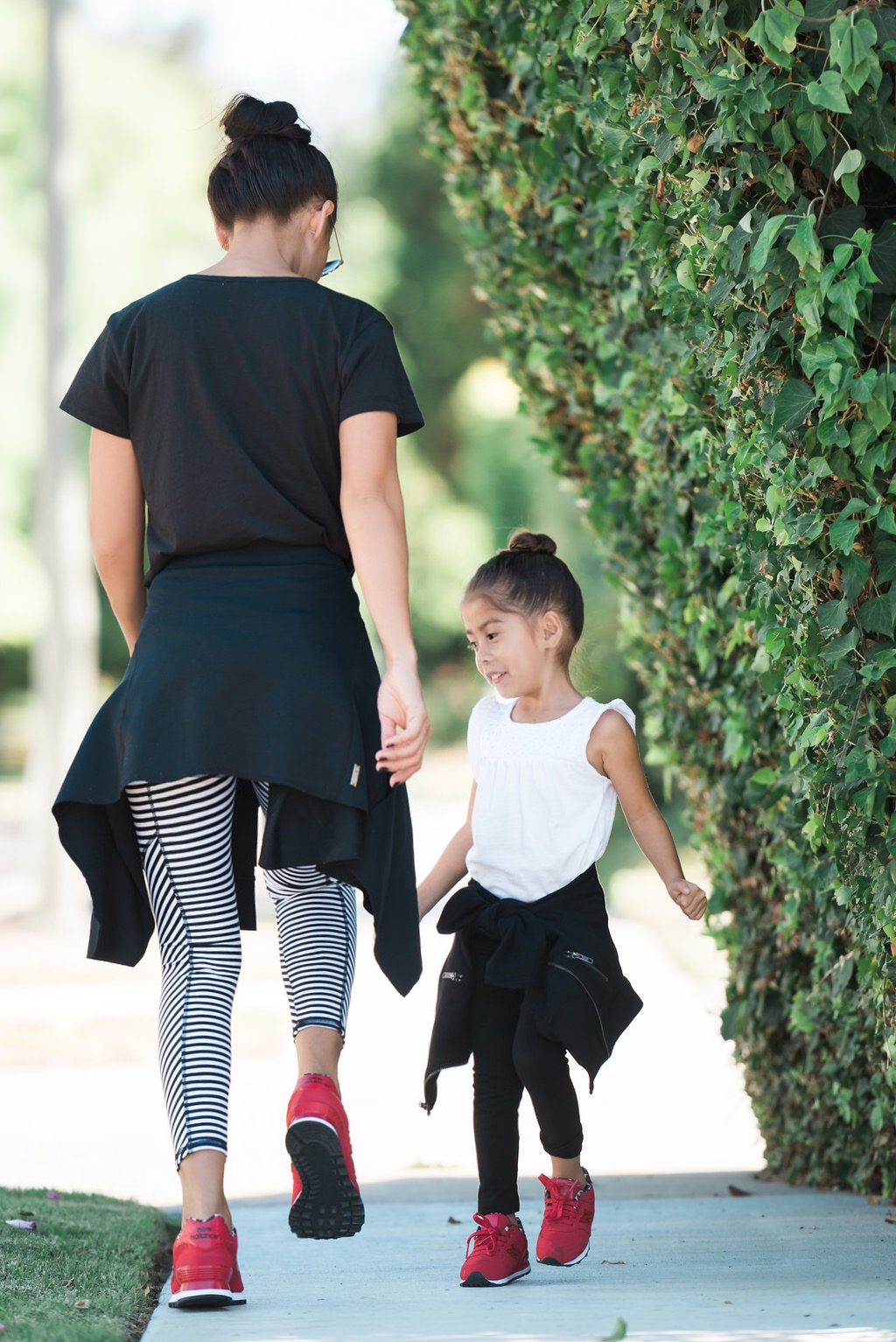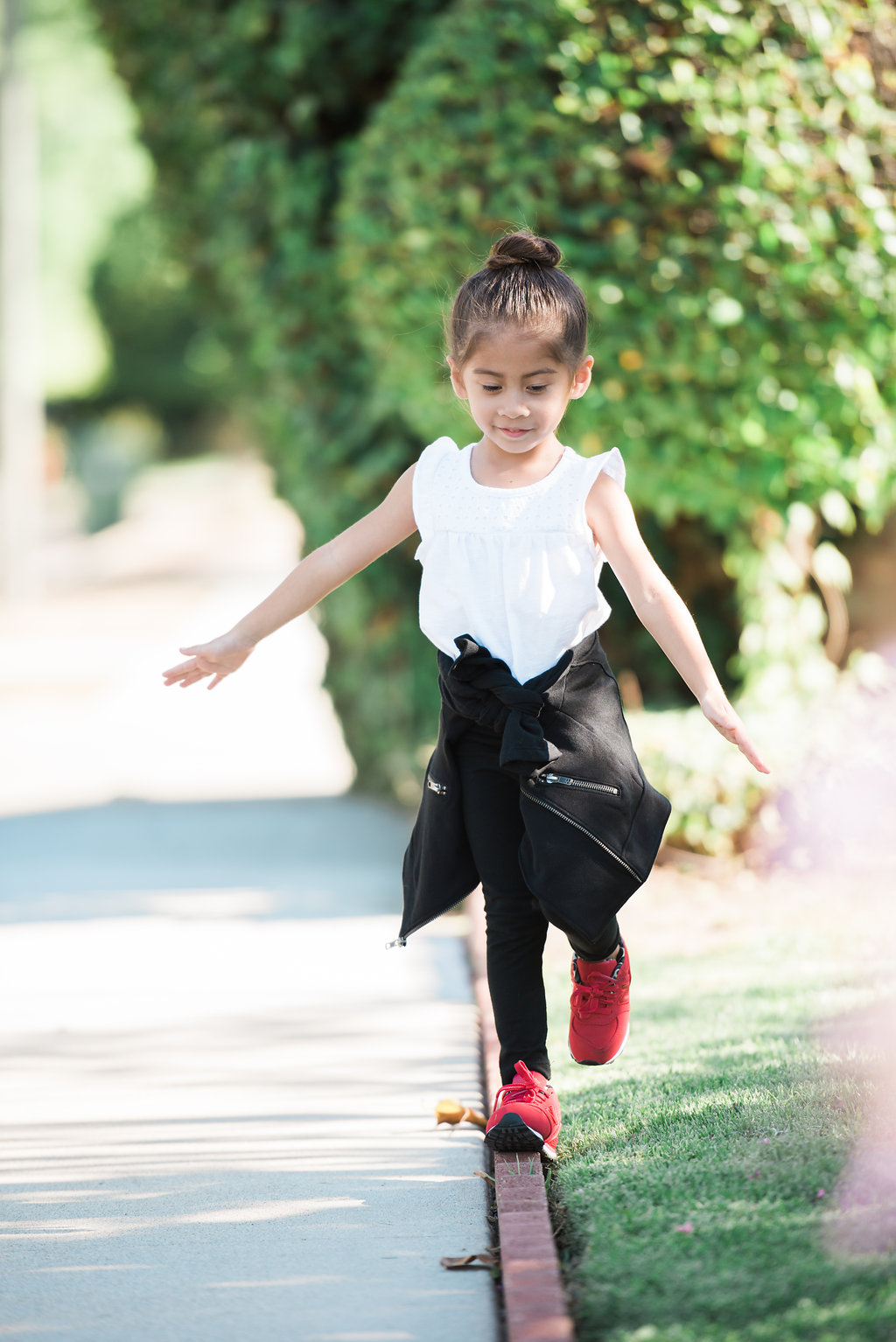 I'm running the marathon to raise money for a mental health facility for kids.
So, this run is not just any run.
It means a lot to me.
I really need to focus.
I don't want her to be sad when I go for a run.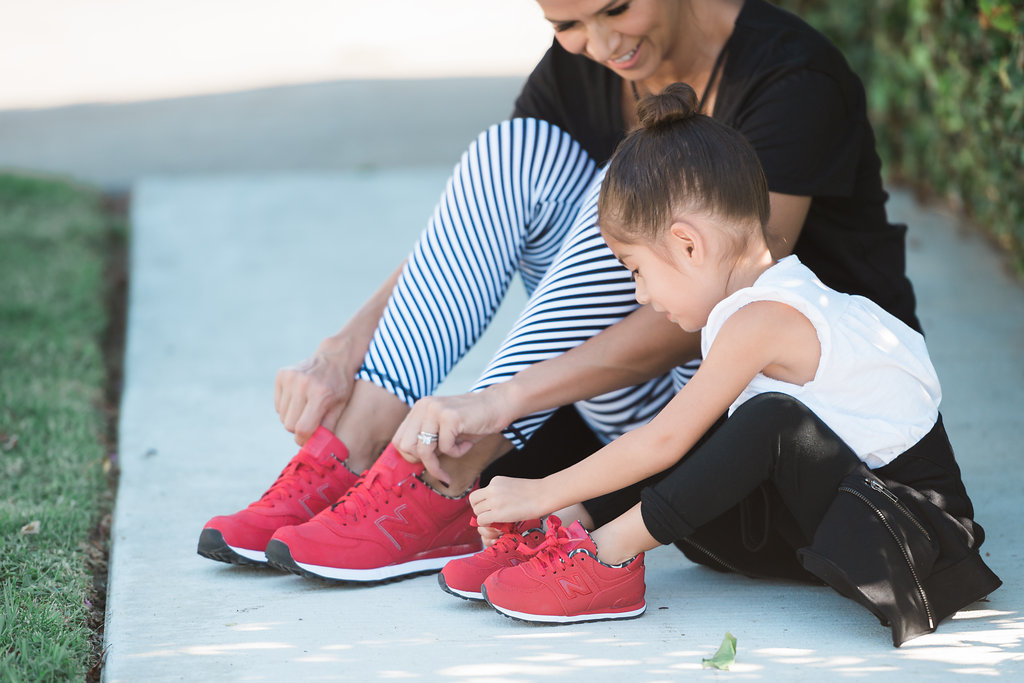 So, I decided to put together a special lil mommy and me workout session.
I wanted Nia to know that I love spending time with her.
I bought us matching New Balance running shoes and made a big deal about 'our run' around the block.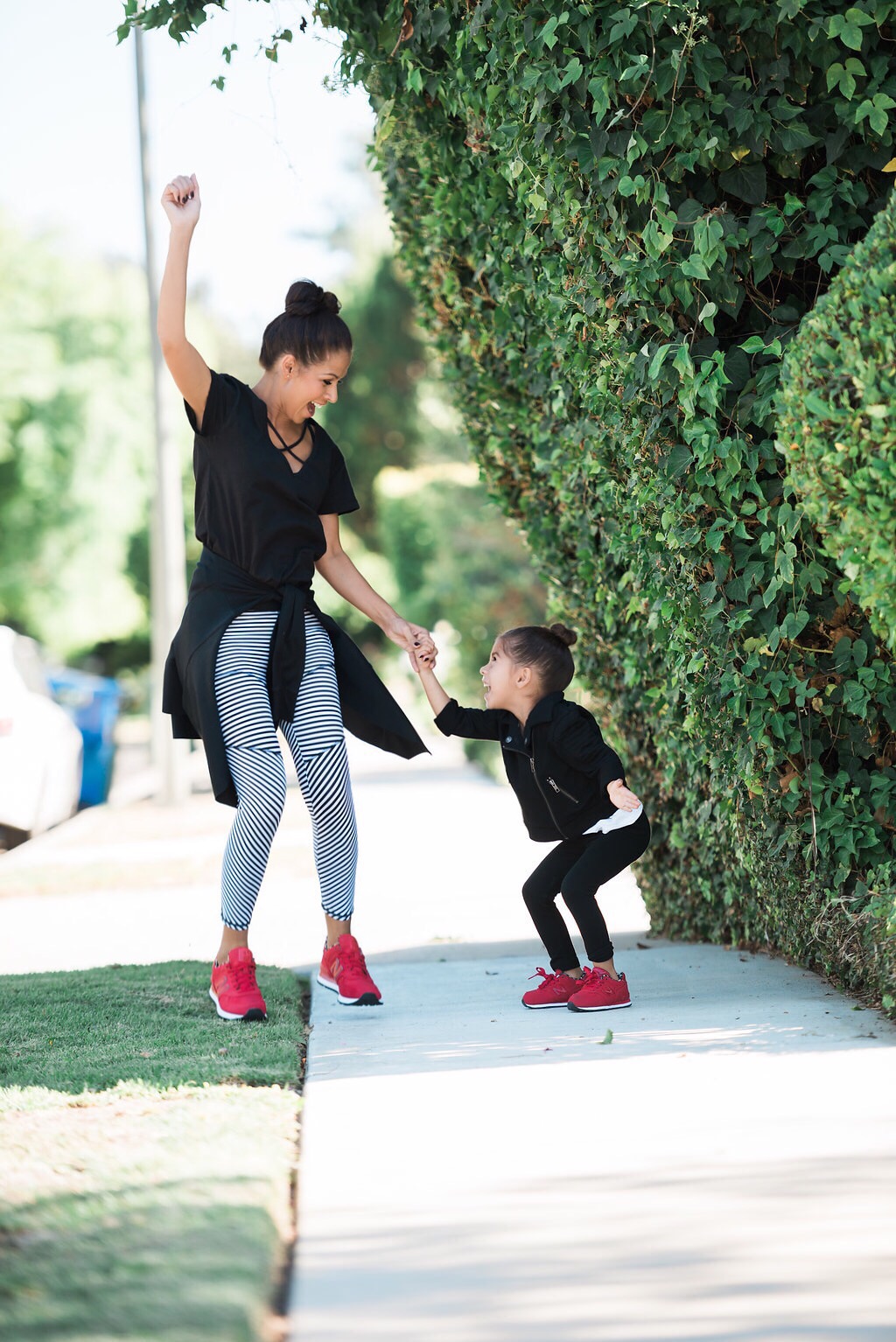 She LOOOVED it!
It made me feel so good to see a big smile on her face!!

Do you ever workout with your lil one? Post your comments below.
Don't forget to subscribe to my email list so you can stay connected with me!
Mom on Duty…
Rocio
Shoe New Balance High Roller 574 in red
Top LNA Cross Tee in black
Leggings Work by Lovers + Friends Olivia Legging in stripe
Nia is wearing Target Moto Jacket, Nike leggings and Old Navy White Tee
---
Location: Home
Photographer: Leica Palma
IG: @leica_loves
Facebook: Leica Palma Photography
---