We decided to surprise our kids with a trip to LEGOLAND and an overnight stay at the hotel to celebrate our anniversary.
I highly recommend not just visiting the park but actually staying at the resort.
The convenience of having the park steps away is HUGE for families.
Even though the resort itself is small, we utilized everything that it has to offer.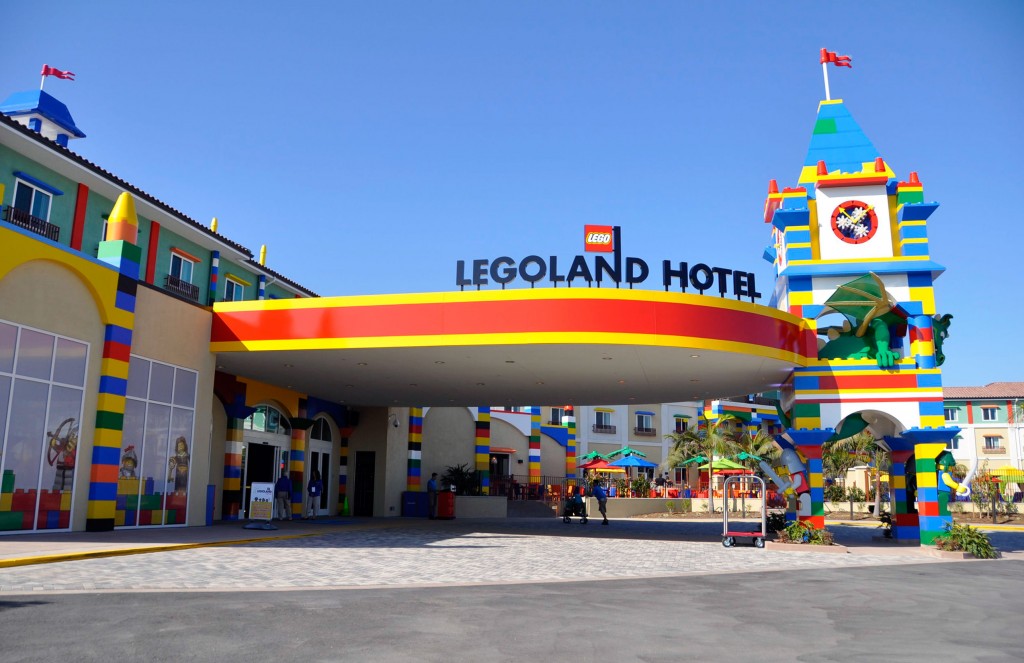 We arrived early and we were still accommodated! GREAT START to our LEGO adventure!
ROOMS:
LEGOLAND California Hotel has only three floors, each with its own theme.
1-First floor is Kingdom Themed: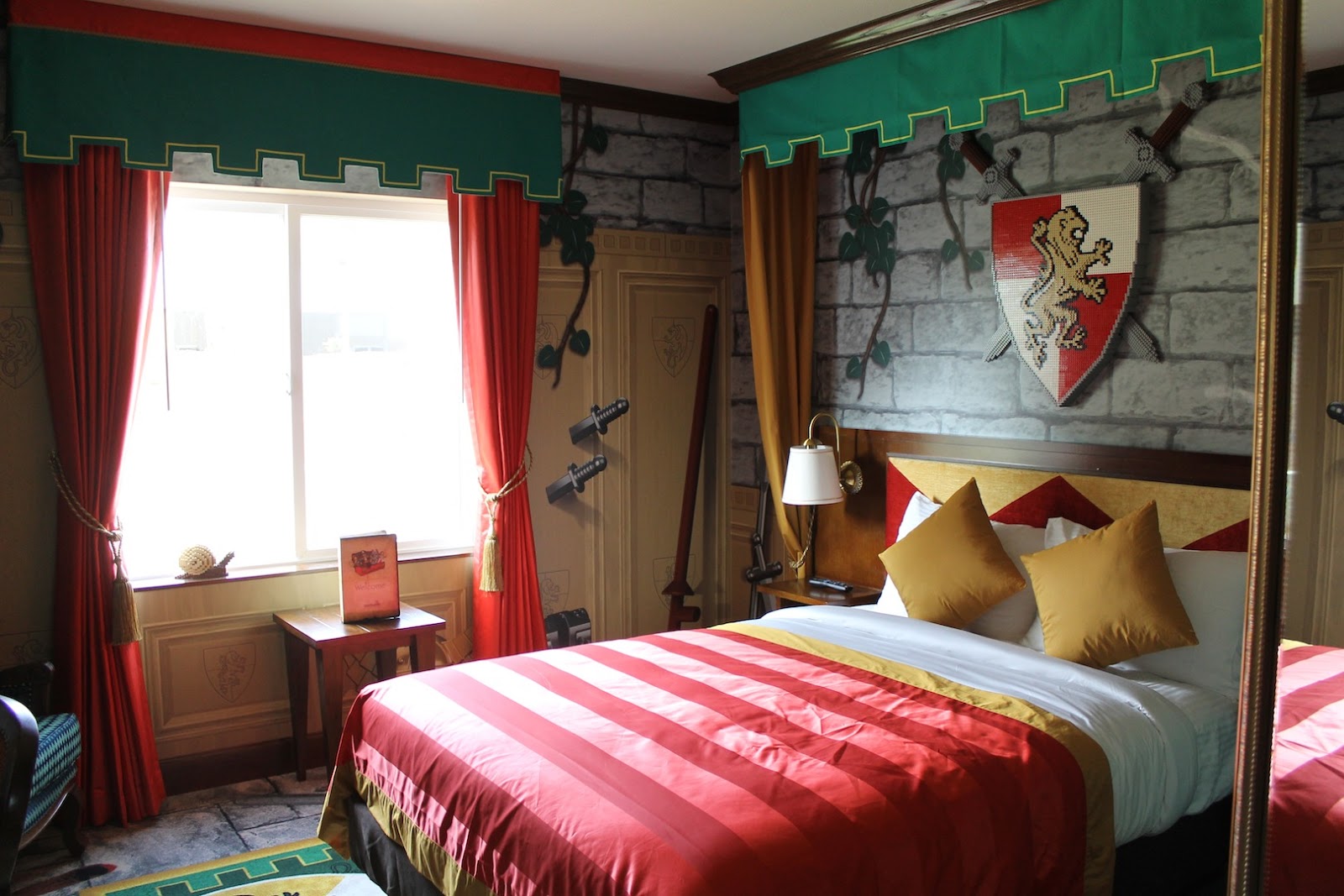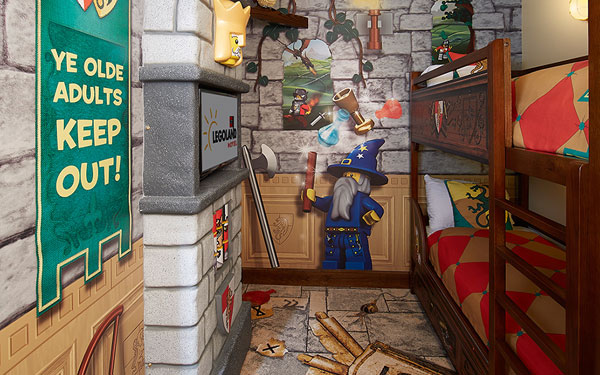 2-Second floor is Pirate Themed: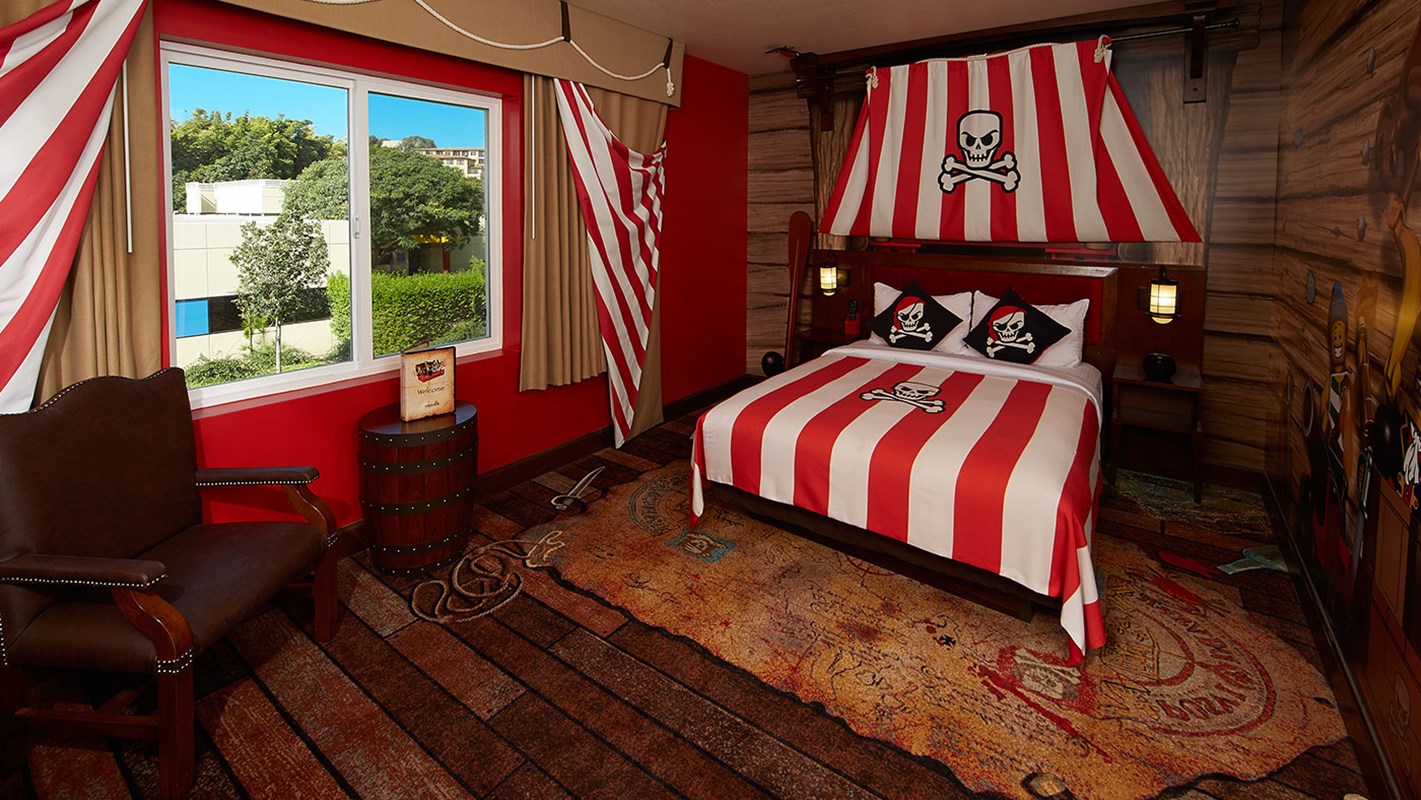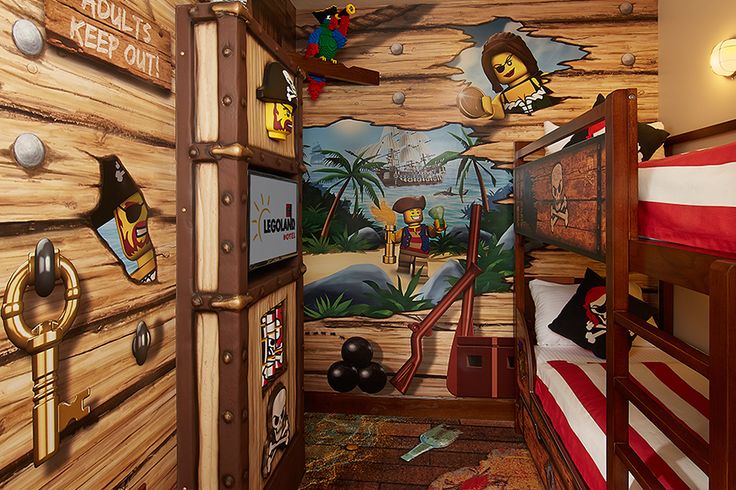 3-Third floor is Adventure Themed:
We picked the standard "Adventure-Themed" room for our 4 1/2 yr old boy & girl twins.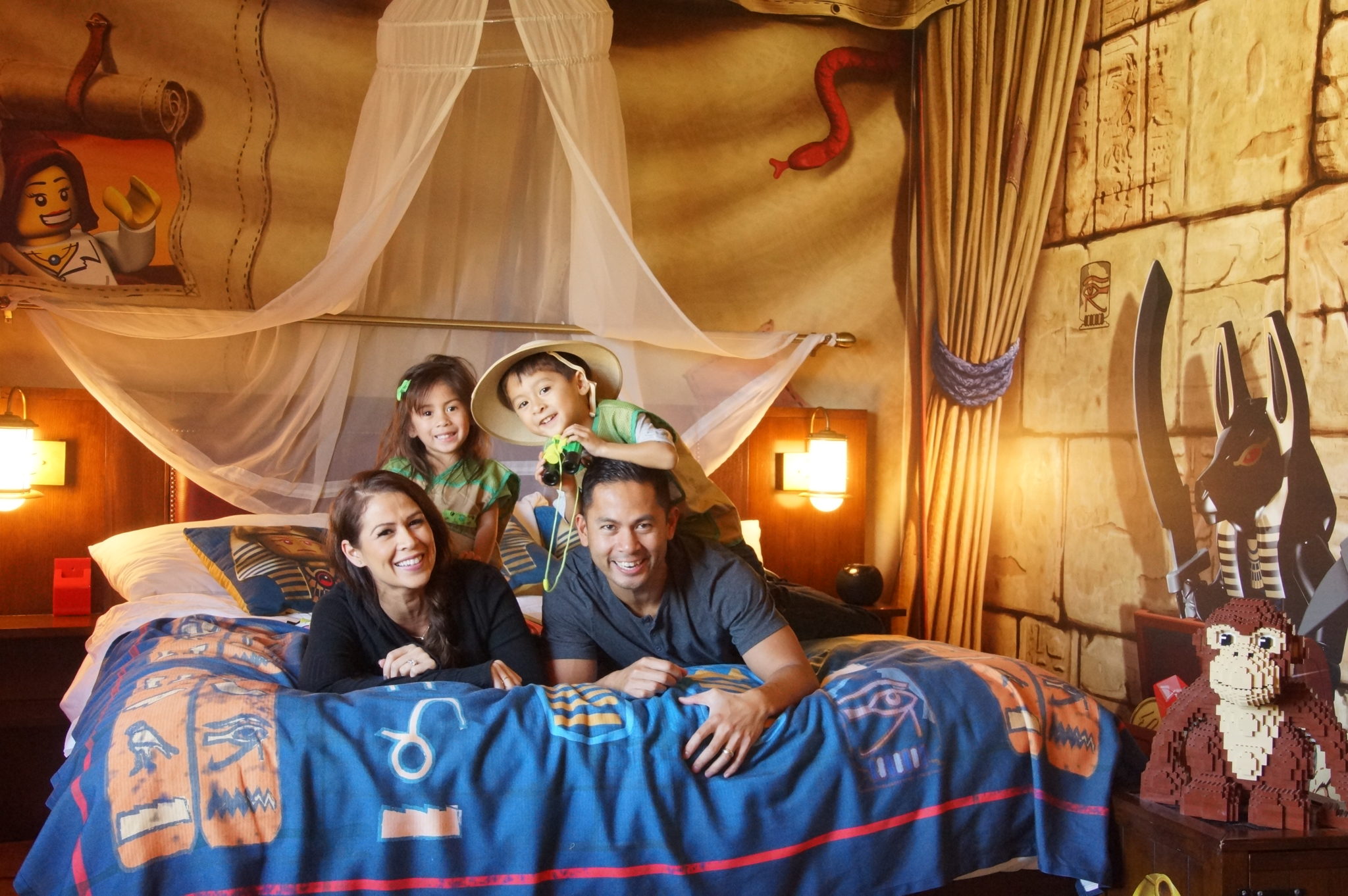 The separate children's sleeping area includes two bunk beds, a trundle bed and a flat-screen TV.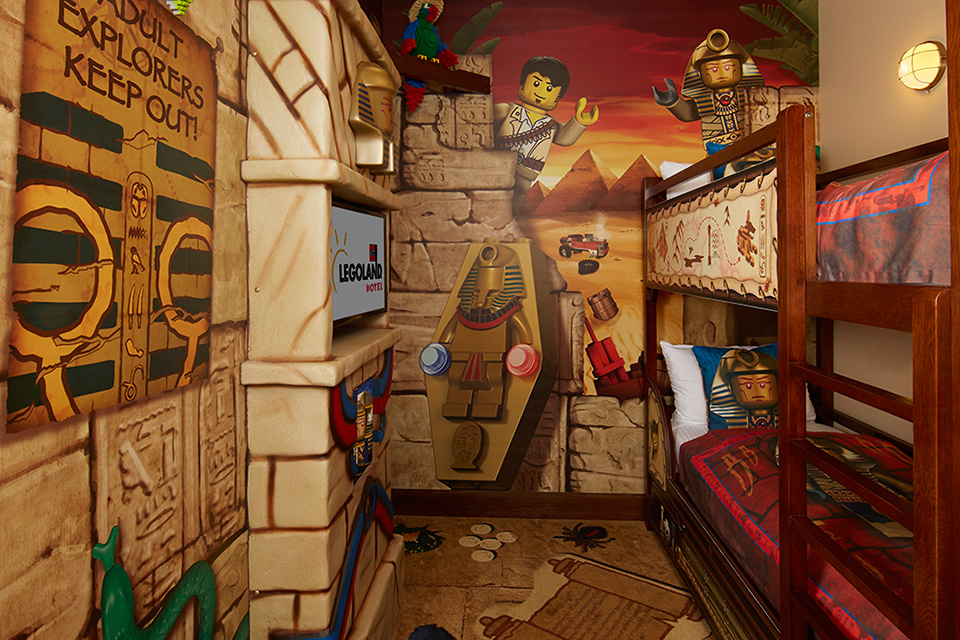 I even surprised them with Melissa & Doug Backyard Explorer Play Costumes which I purchased from Amazon to go with the theme.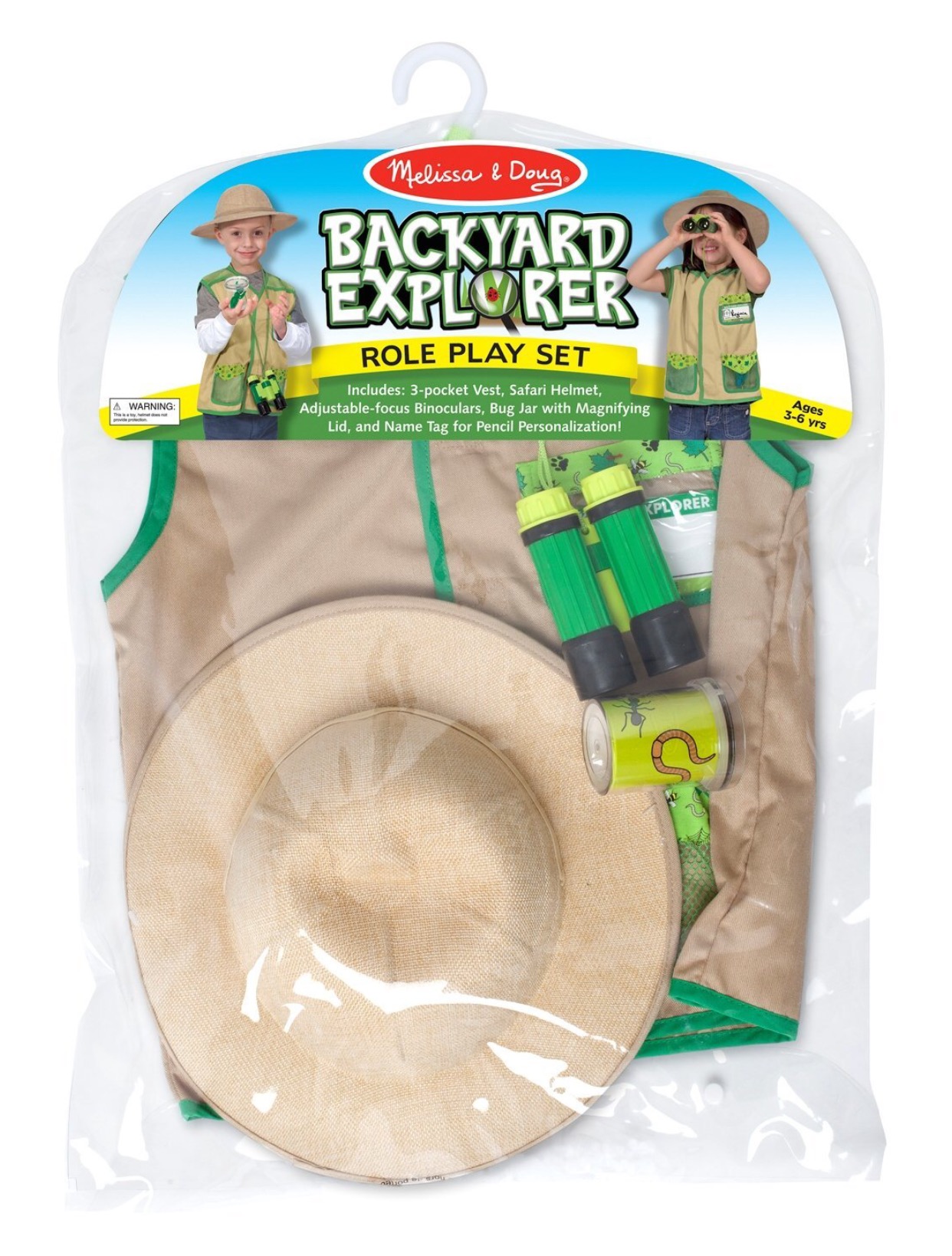 The twins LOVED the play costume sets!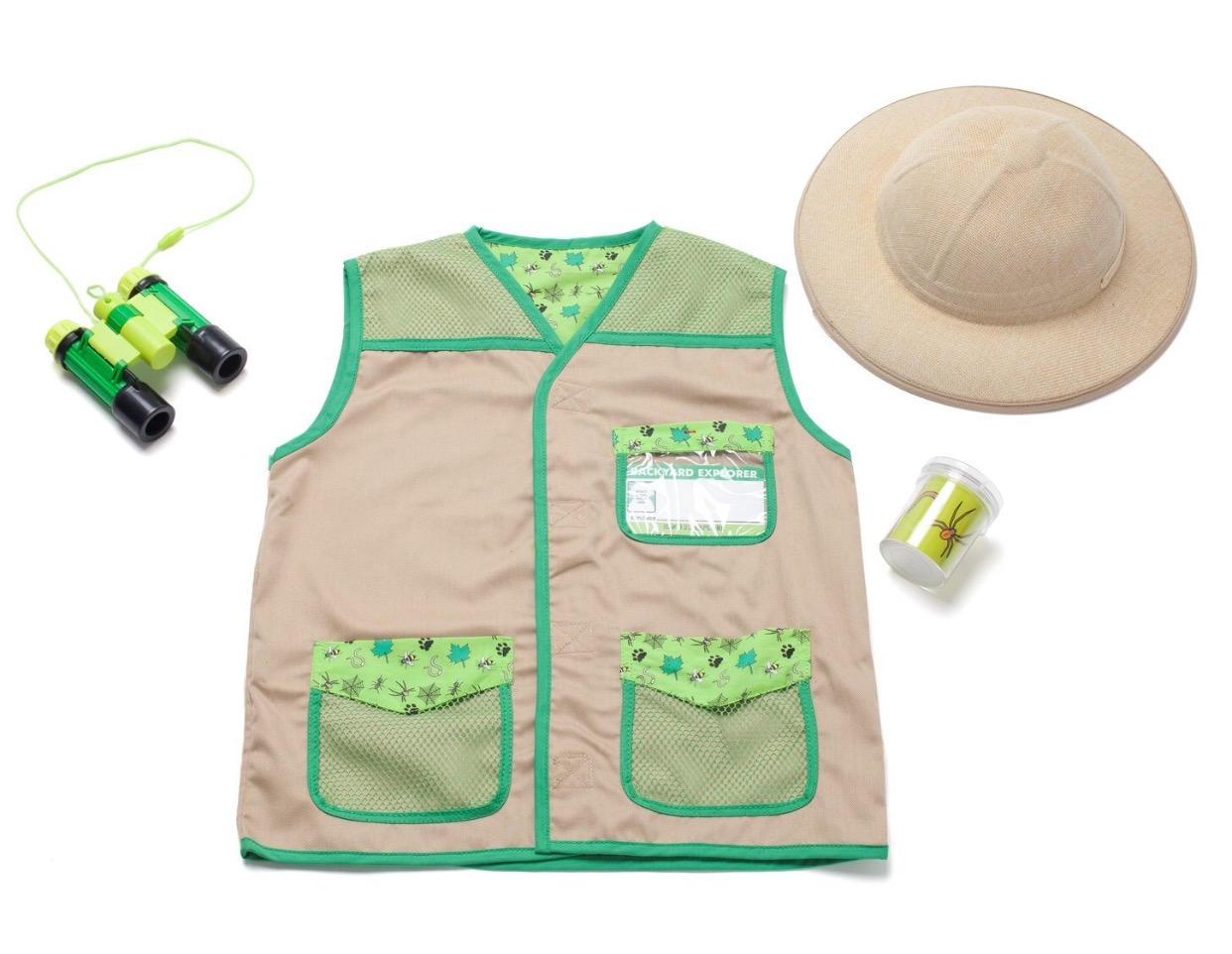 A standard room sleeps 5. The adult sleeping area includes a queen bed, a flat-screen TV, a coffee maker, a safe and a mini fridge.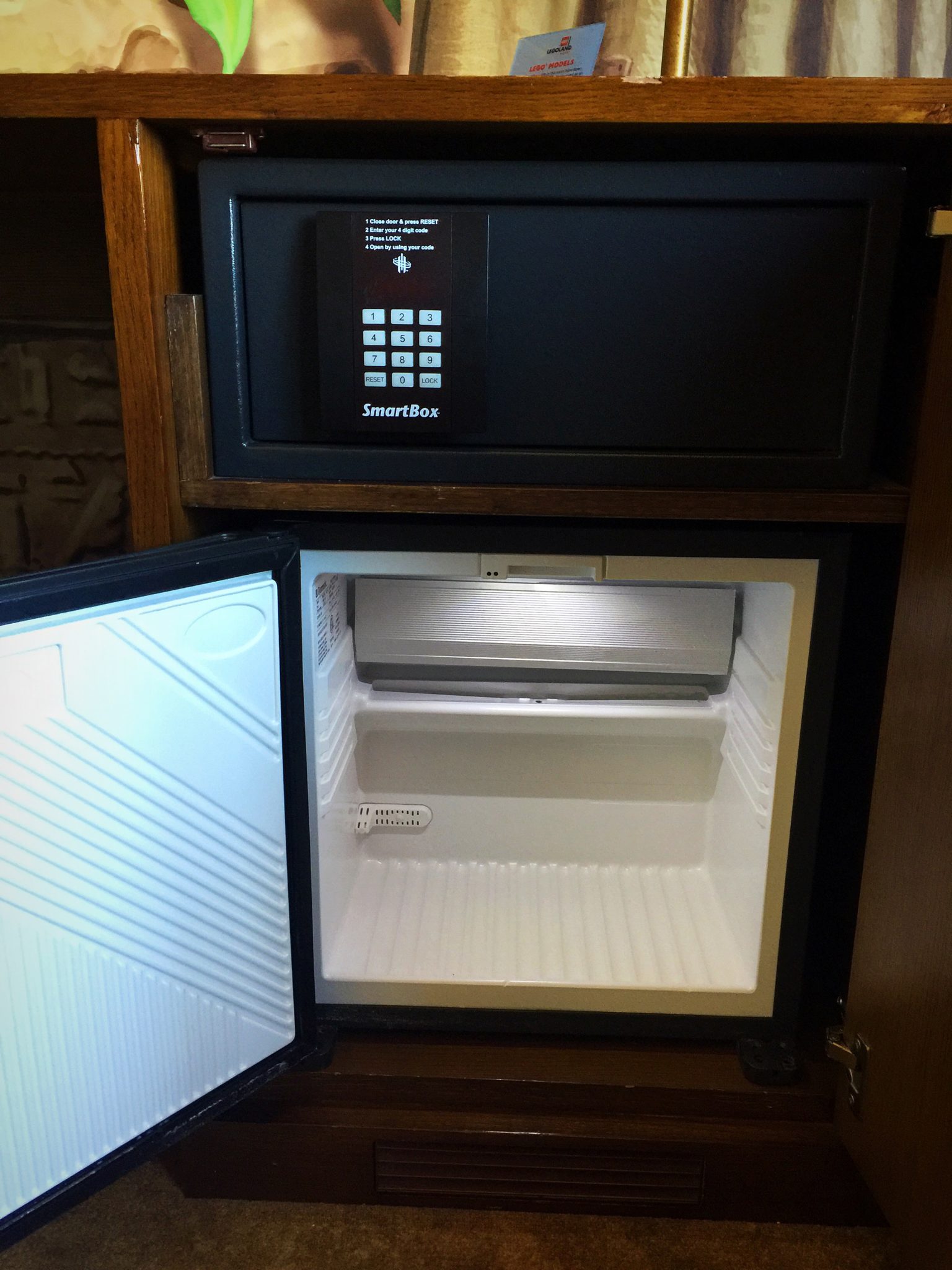 Kid-Friendly toilets! Never seen these before. Top seat is kid size and bottom seat is for adults.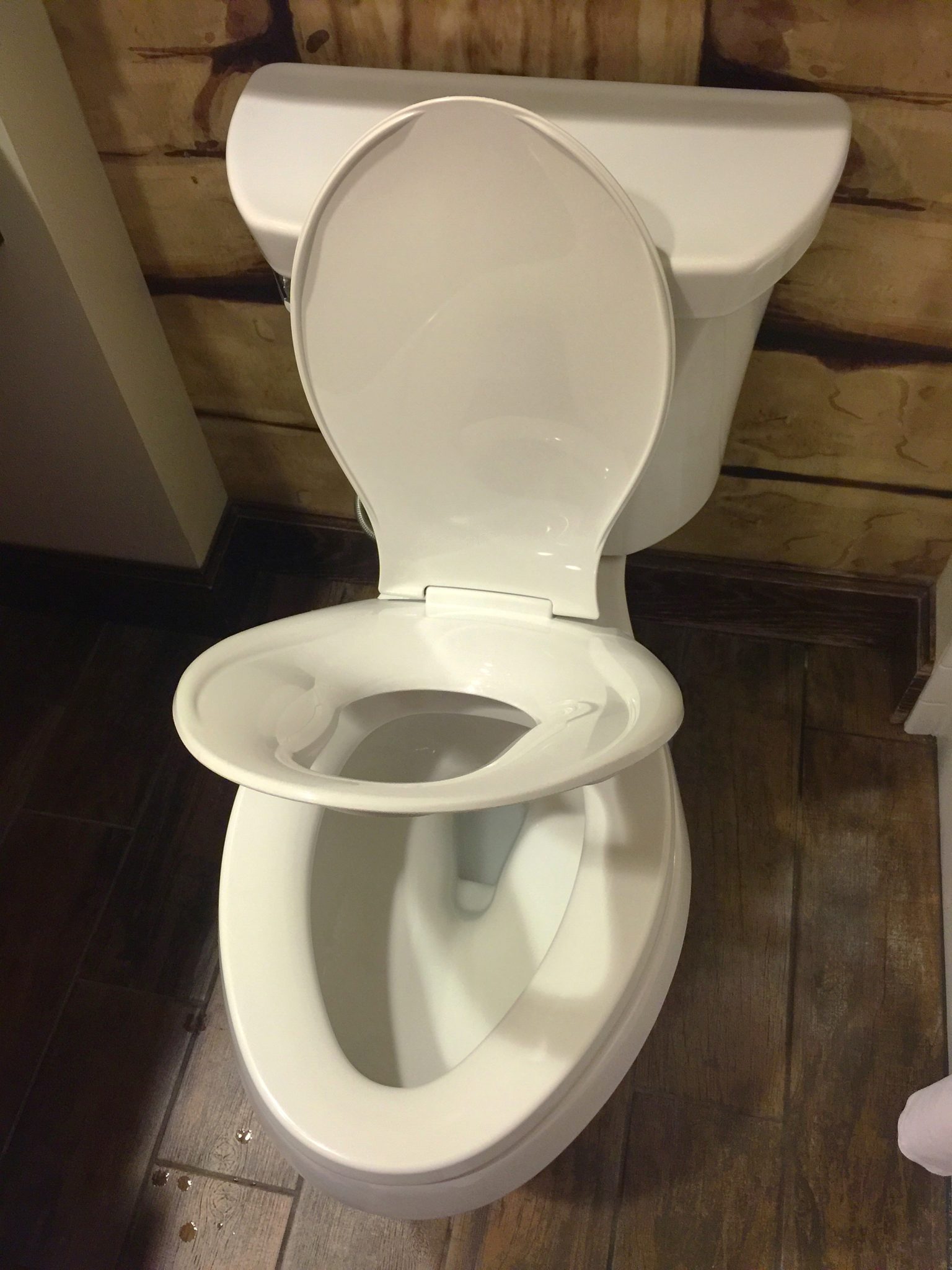 By the way…new LEGO FRIENDS rooms are now open!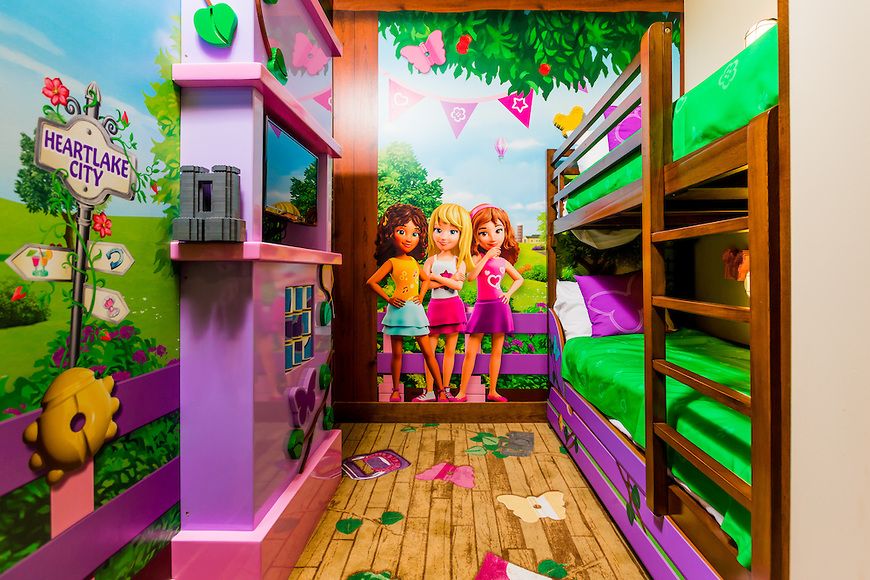 HOTEL BENEFITS:
Exclusive early access to LEGOLAND California with stay.
The juice, bottled water and coffee in your room are complimentary.
Wi-Fi is included in the resort fee. No password is needed.
Meet & Greet LEGO characters with no lines.
Kids can be in PJ's at night for all the activities. Whoohoo!
Make sure to do the Treasure Hunt so that your kiddos can unlock the treasure chest in your room.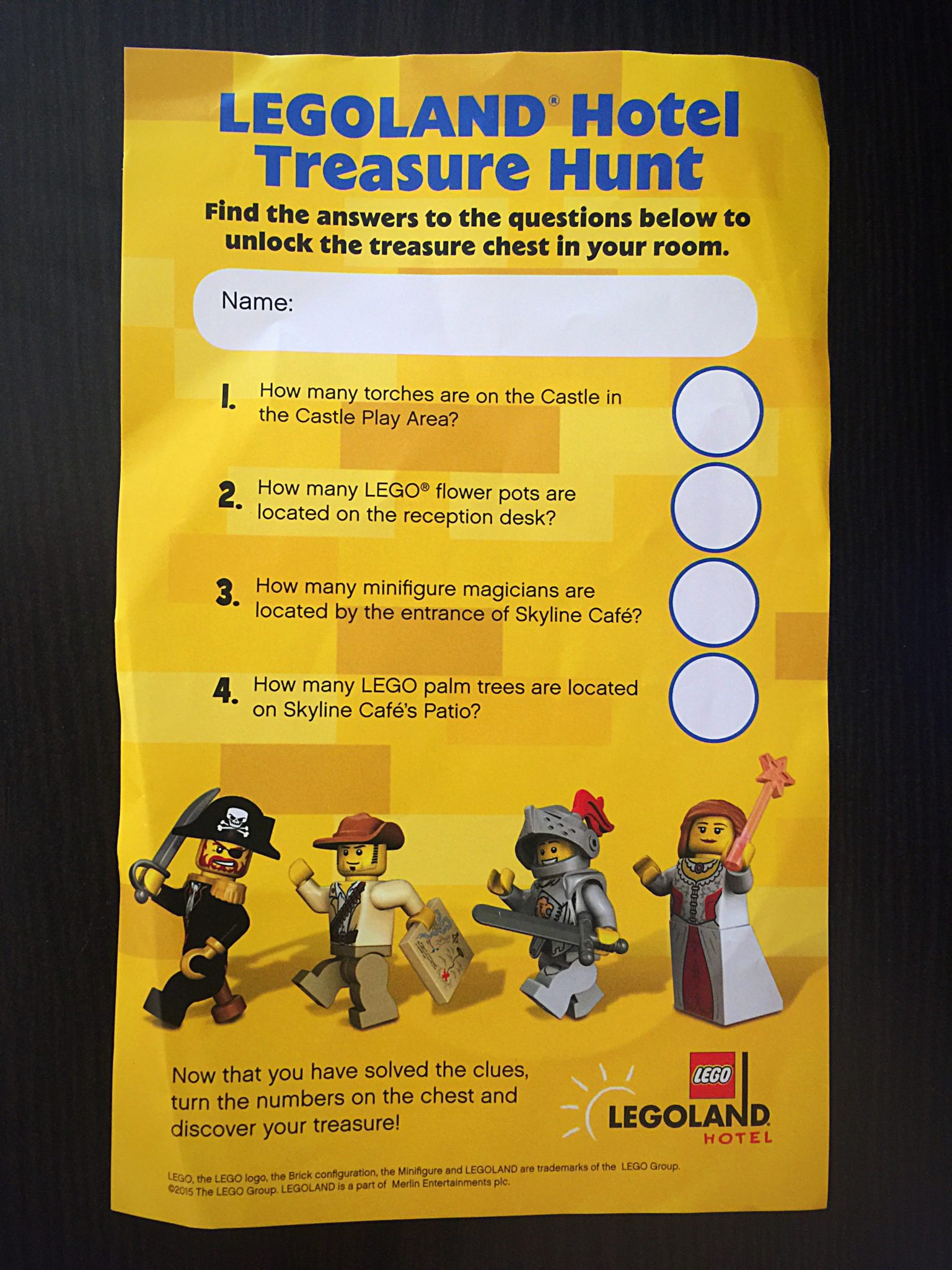 Answer is: 5, 2, 2, 5 (just incase.lol)
This is what was inside our treasure chest along with some gold chocolate coins. I've heard rooms have different prizes.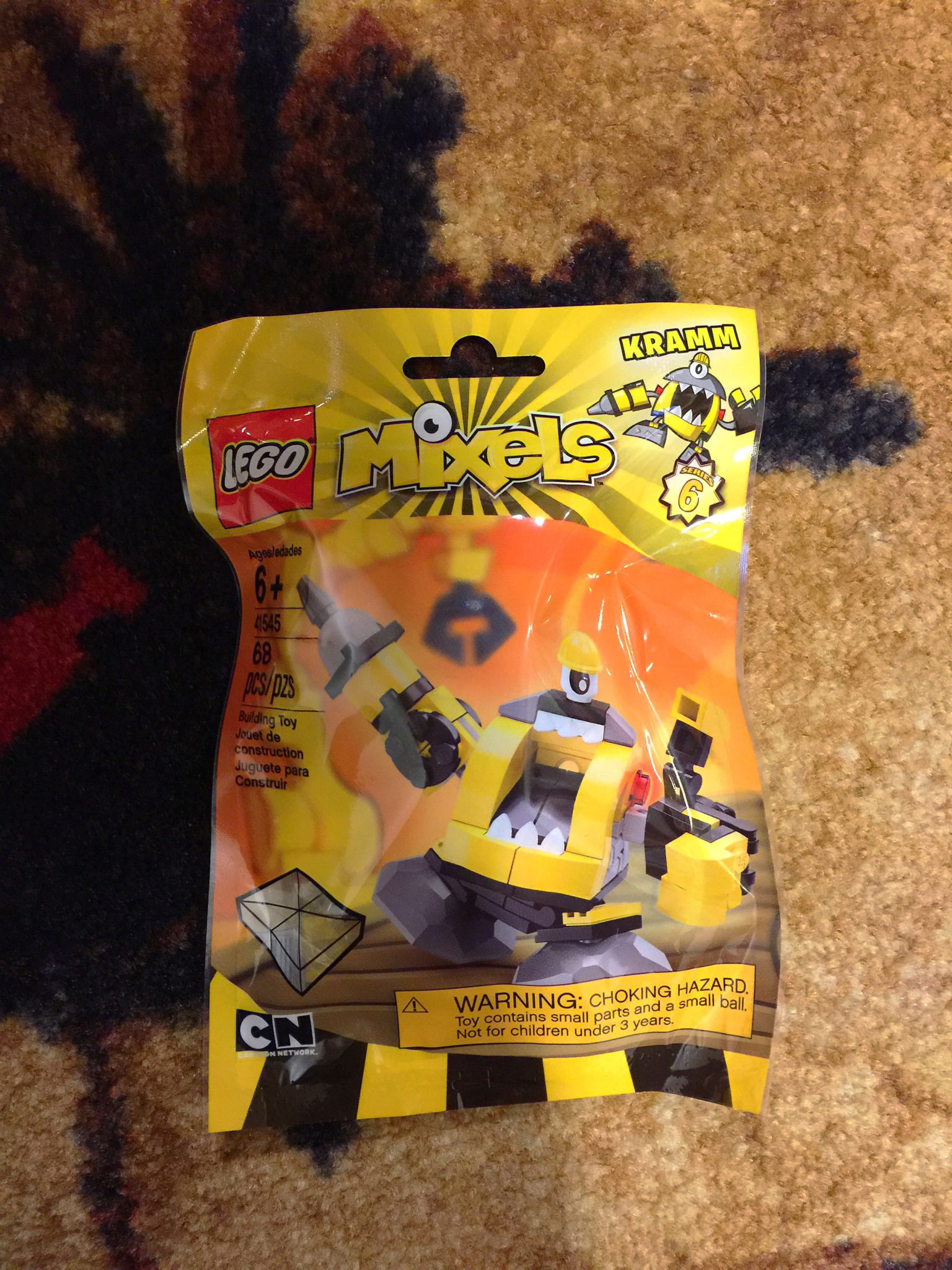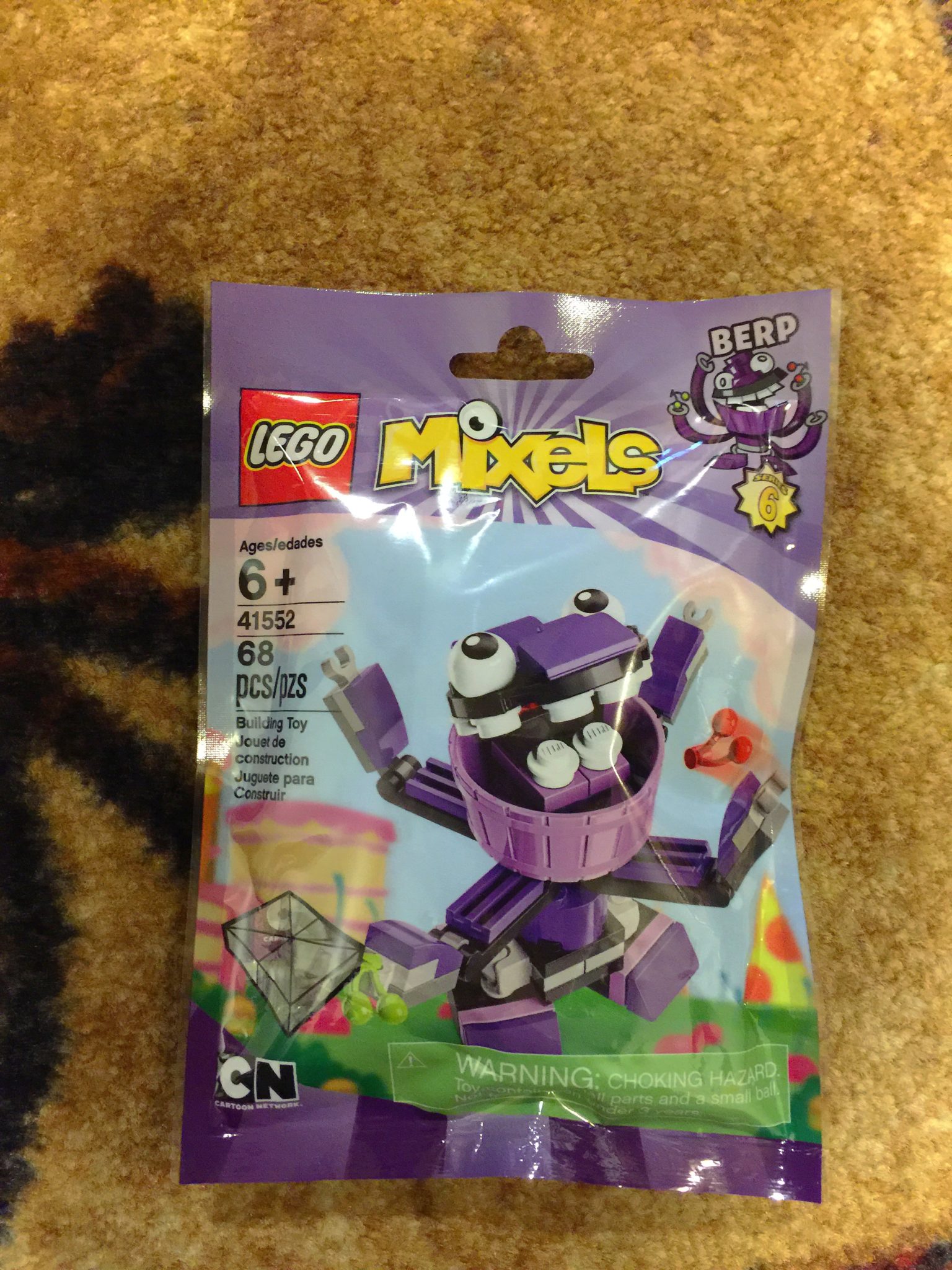 DINING:
Bricks Family Restaurant: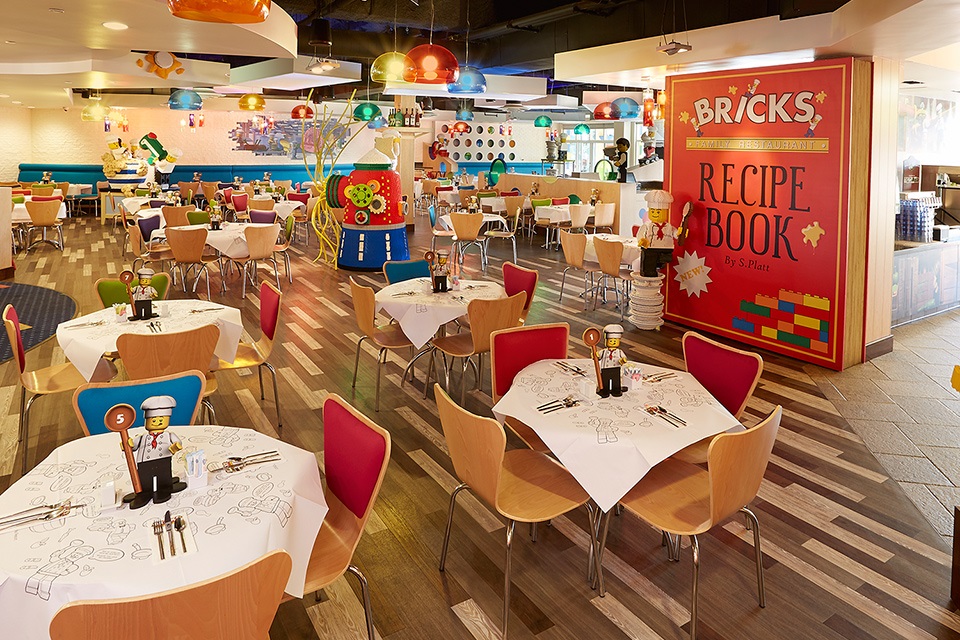 Included in your stay is BREAKFAST BUFFET (free up to maximum room occupancy).
Breakfast is served from 7am-10:30am.
Go before 8:30am to avoid the crowd.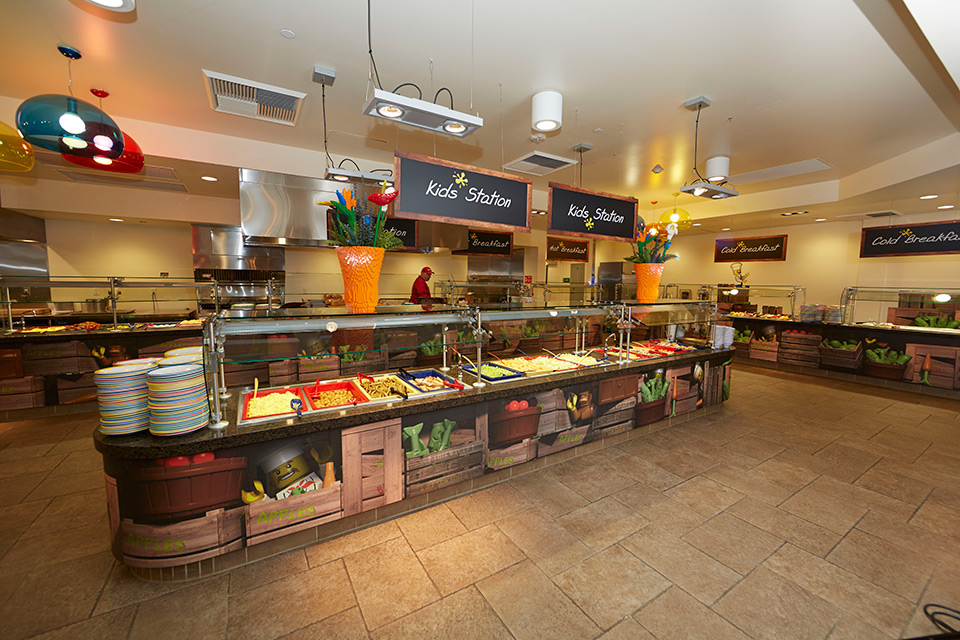 We purchased the Dinner Package at Bricks Restaurants for $60 – for a family of 4.
It was so worth it!
My kids enjoyed the kid's buffet and talking to the knights (or pirates or princesses) that stop by your table.
Children 2 and under eat free.
Skyline Café: offers made-to-order appetizers, lunch and dinner plus it offers a wide variety of beer, wine & spirits.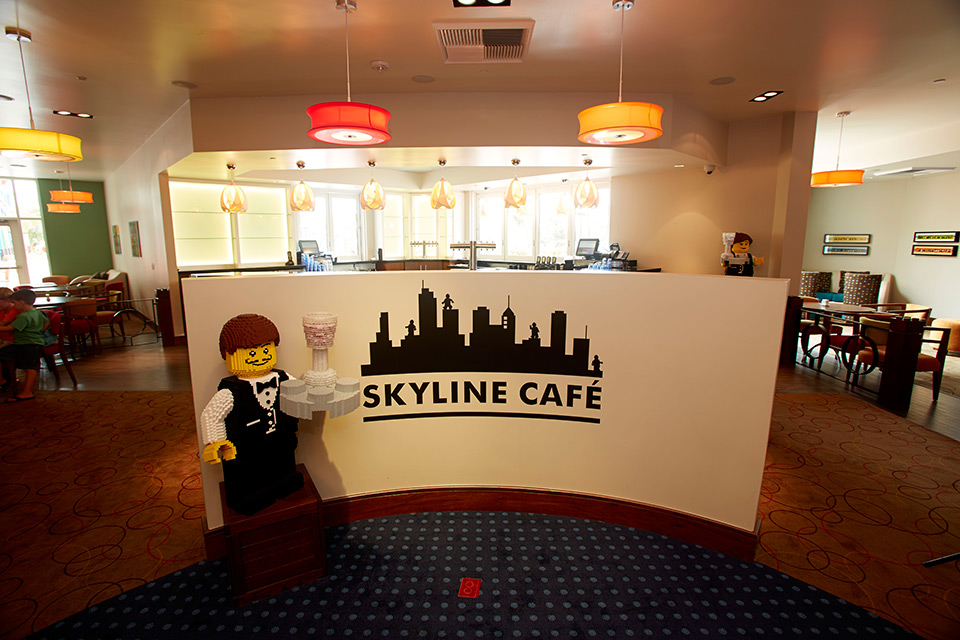 They give kids LEGOS to Play with while you wait.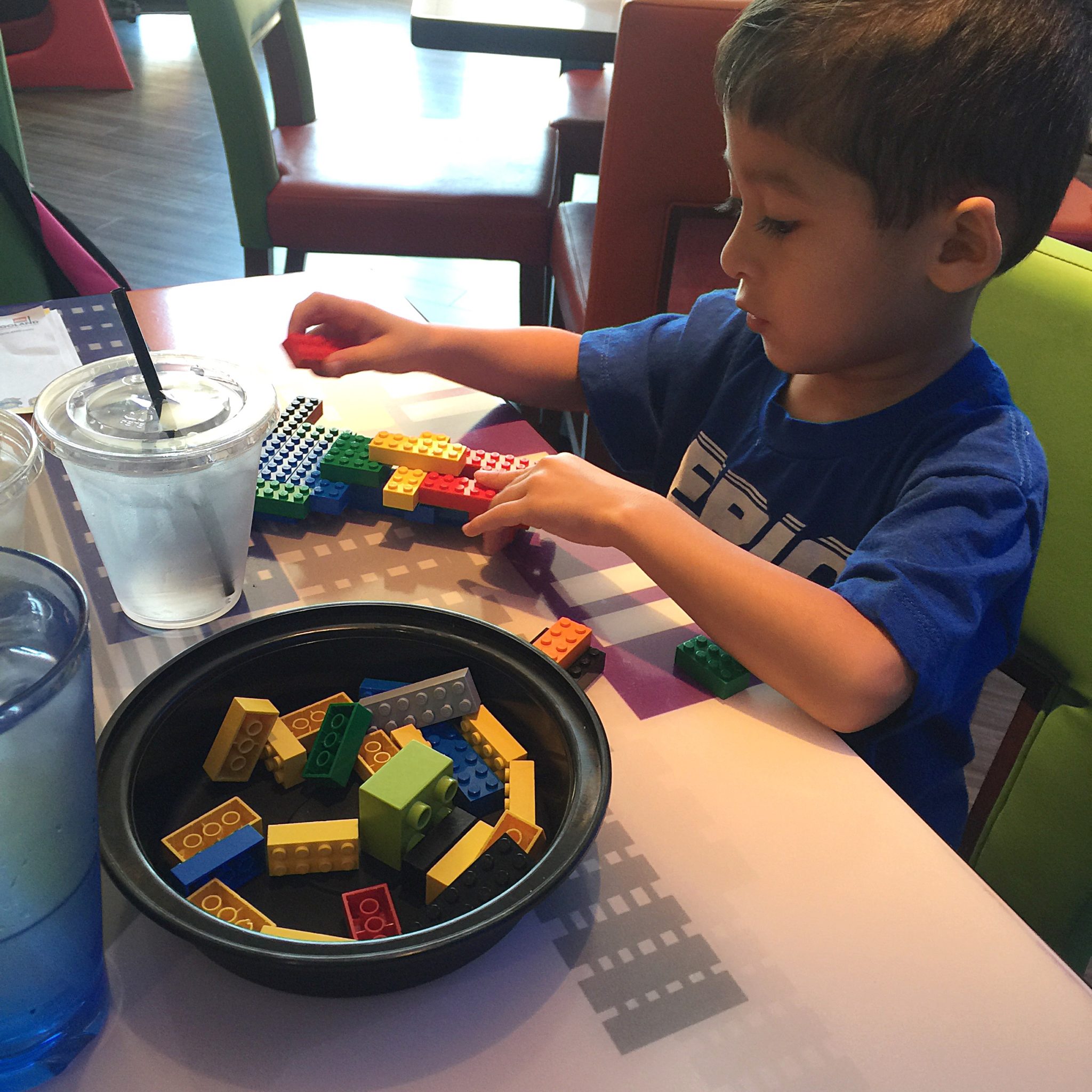 Mini's Lounge: offers on-the-go snacks and beverages like coffee, fruit and pastries.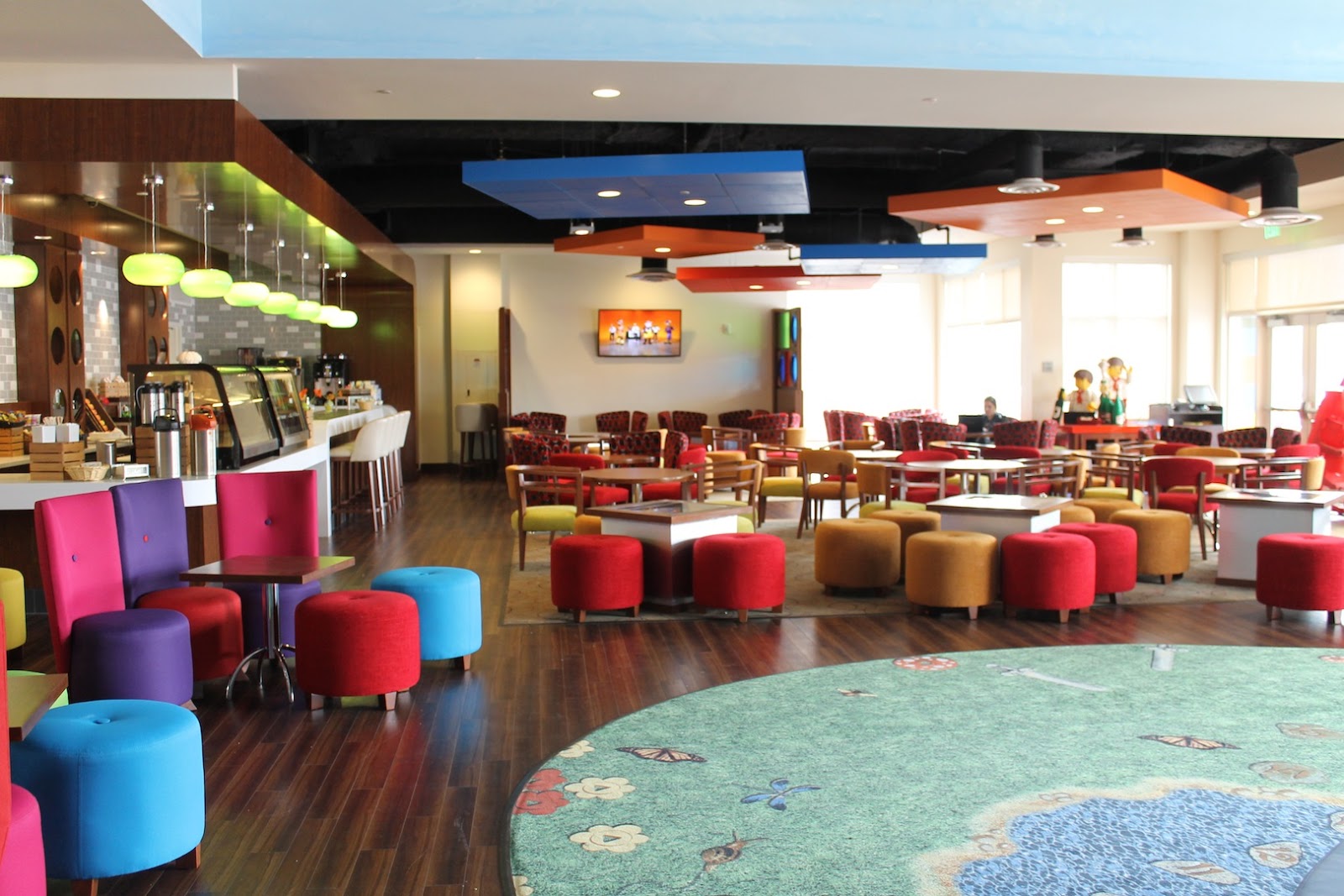 Room Service available: Monday-Thursday 7AM-11AM & 4PM-9PM Friday-Sunday 7AM-9PM
The hotel's entertainment starts at 6pm near castle play area.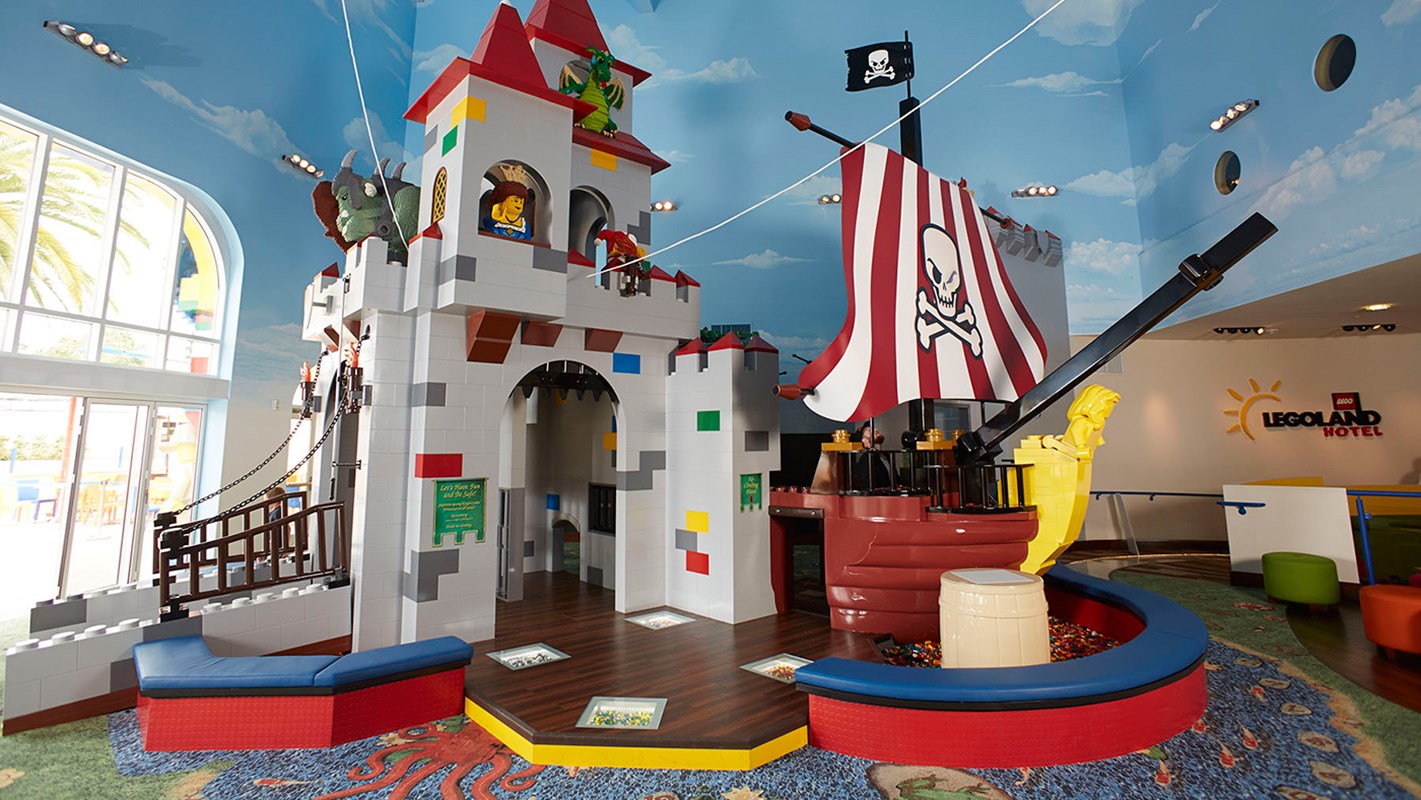 6PM- Interactive Play- which is either hero training or storytelling.
7PM- LEGO Model Building Competition- build the most unique model to win a LEGO prize.
8PM- Marvin's Magical Mayhem- the hotel's very own wizard.
Jester's Jam Dance Party from 6PM-9PM
POOL:
Pool is heated to 80 degrees and swim-in movies are played poolside Friday & Saturday nights.
Pool is full of oversized LEGO soft bricks! How fun!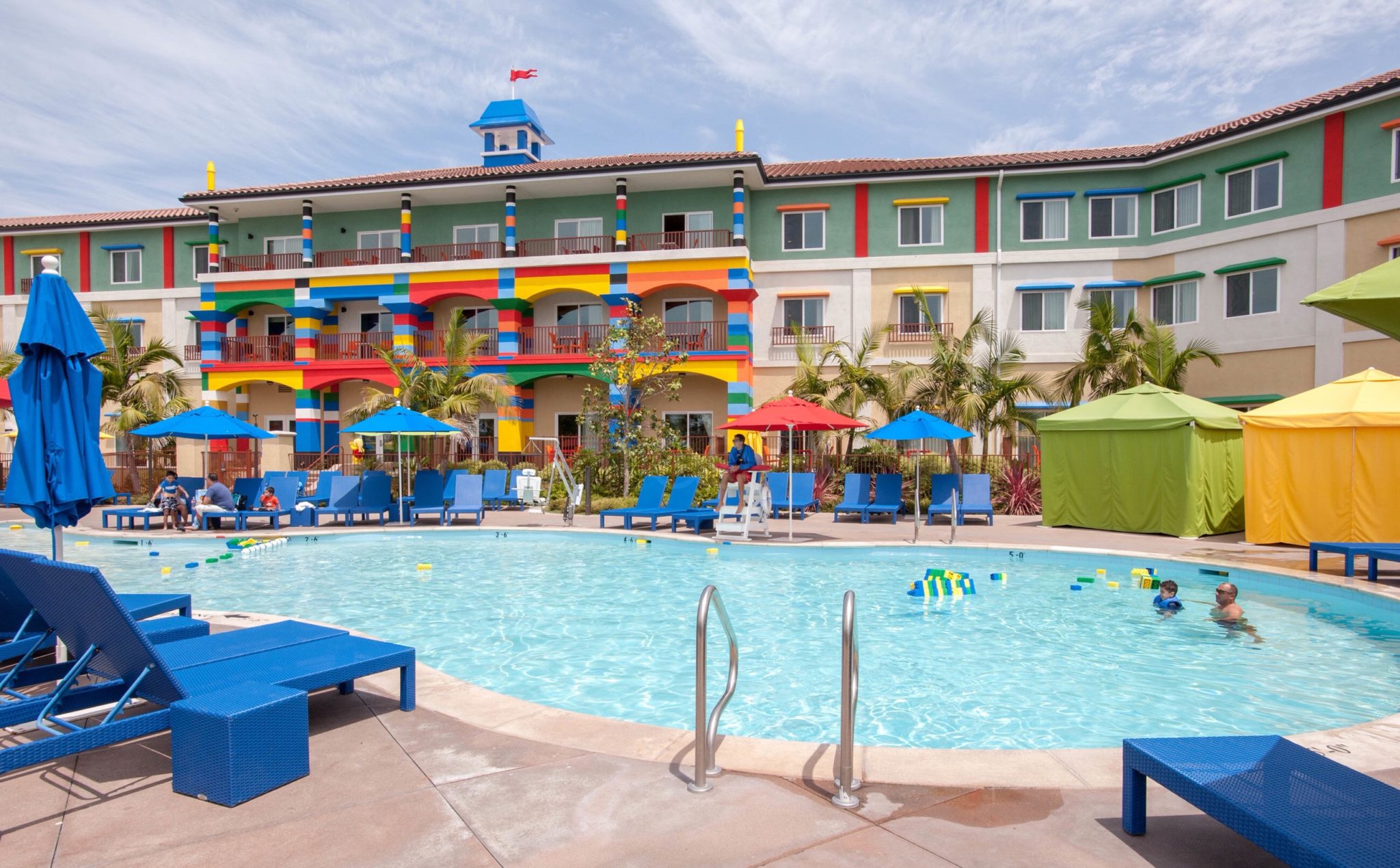 (We didn't make use of pool this time around)
DISCO ELEVATOR!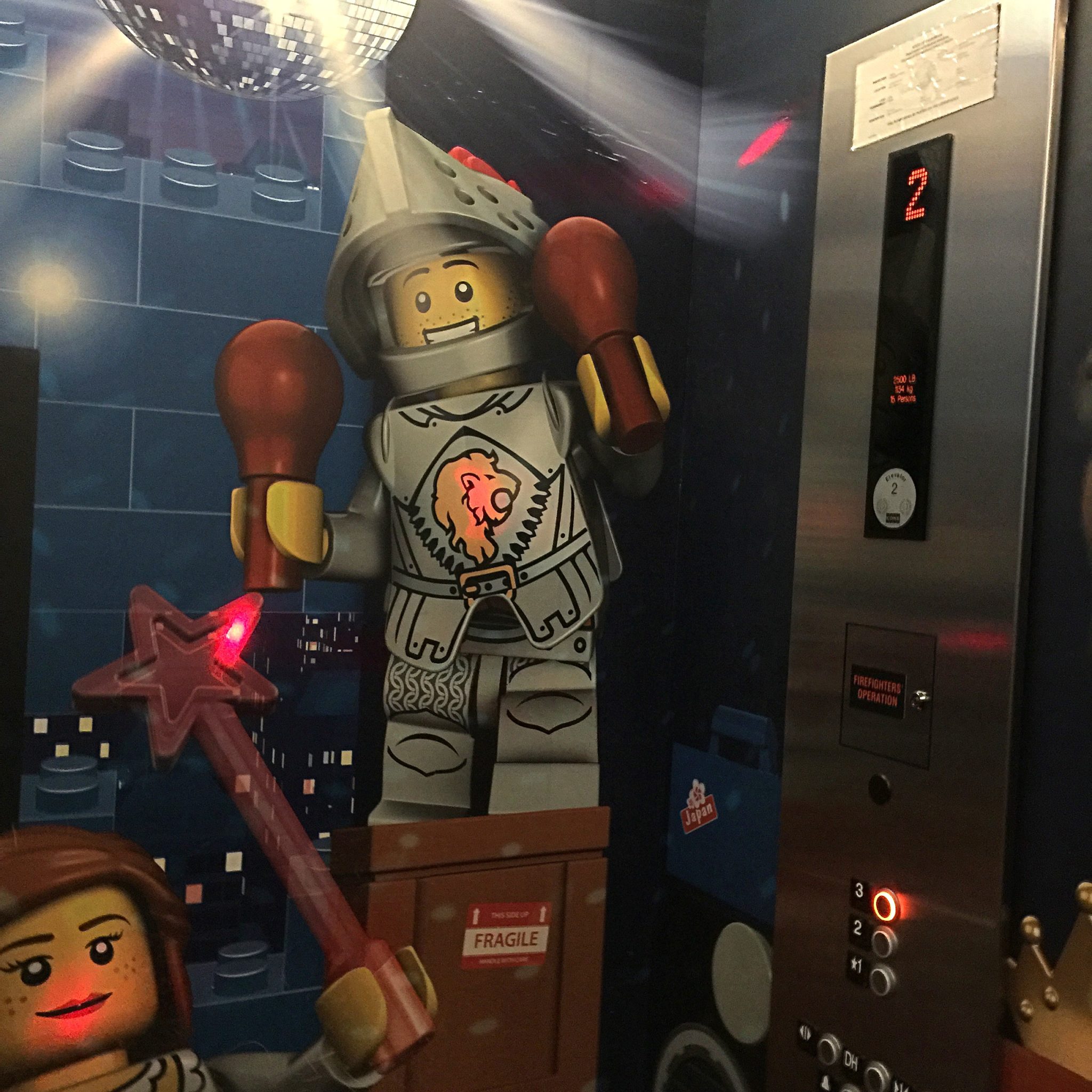 If you picked Adventure or Pirate themed rooms you get to use the elevator. As soon as the door closes, the strobe lights go on and you get to dance to a disco song playing.
More fun for the parents!lol.
(You need to ride the elevator even if you're on the first floor!!)
EXCITING NEW PARK INFORMATION:
The Lego Movie 4D "A NEW ADVENTURE" is now open and fun for the whole family! Our kids LOVED IT!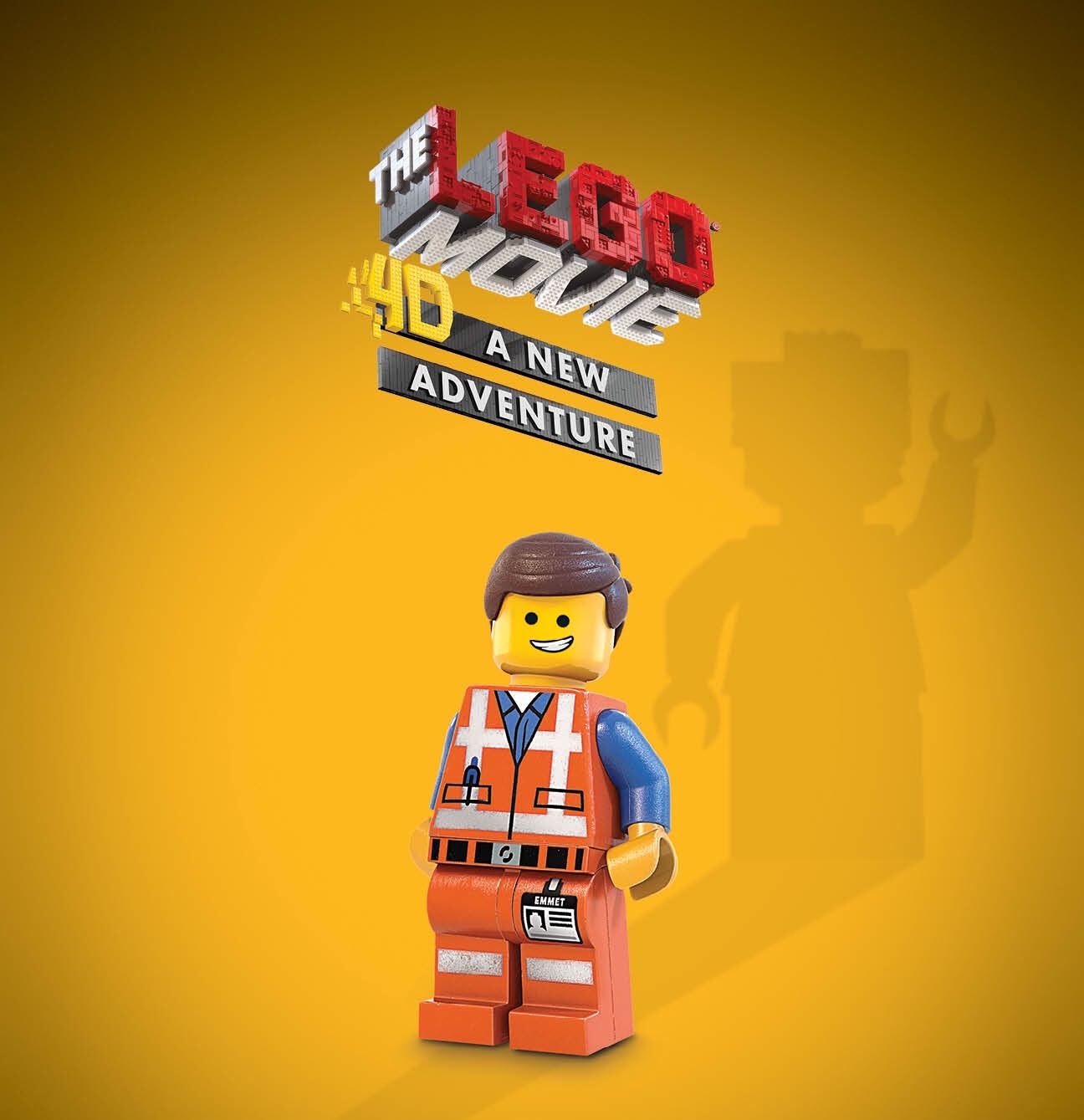 The new LEGO Friends Heartlake City  is now open! It includes a 60 horse carousel, live music at the Friends Forever stage, LEGO horse stables and Heartlake Fountain!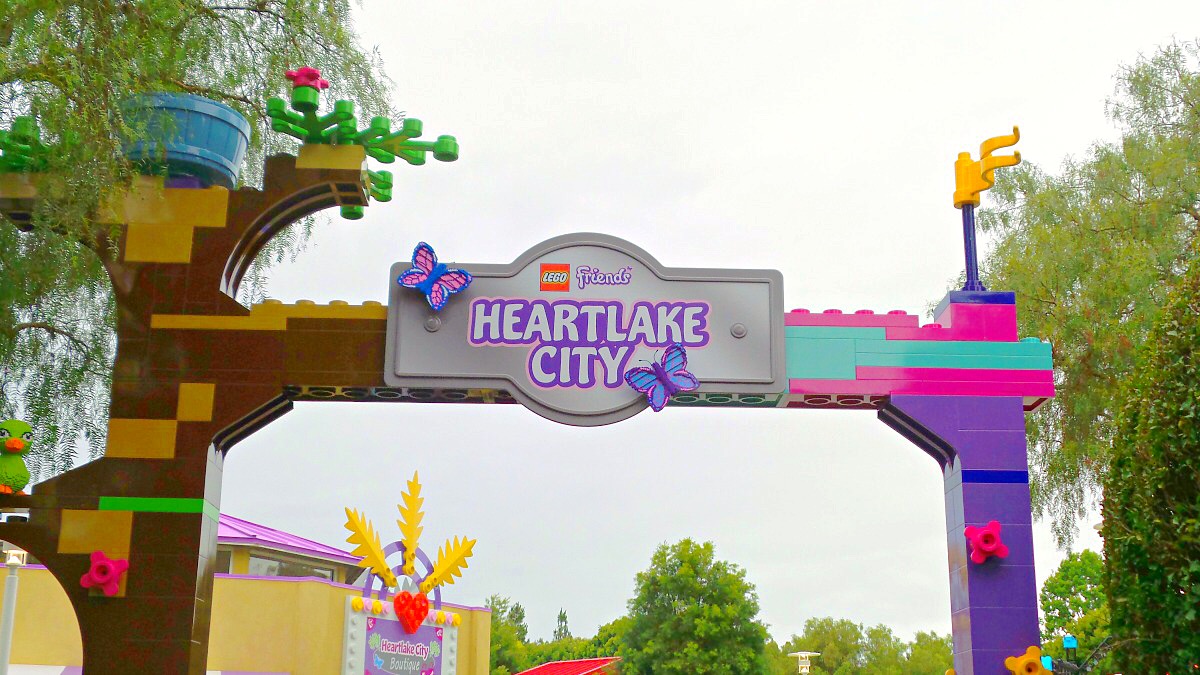 Nia loving the horse stables!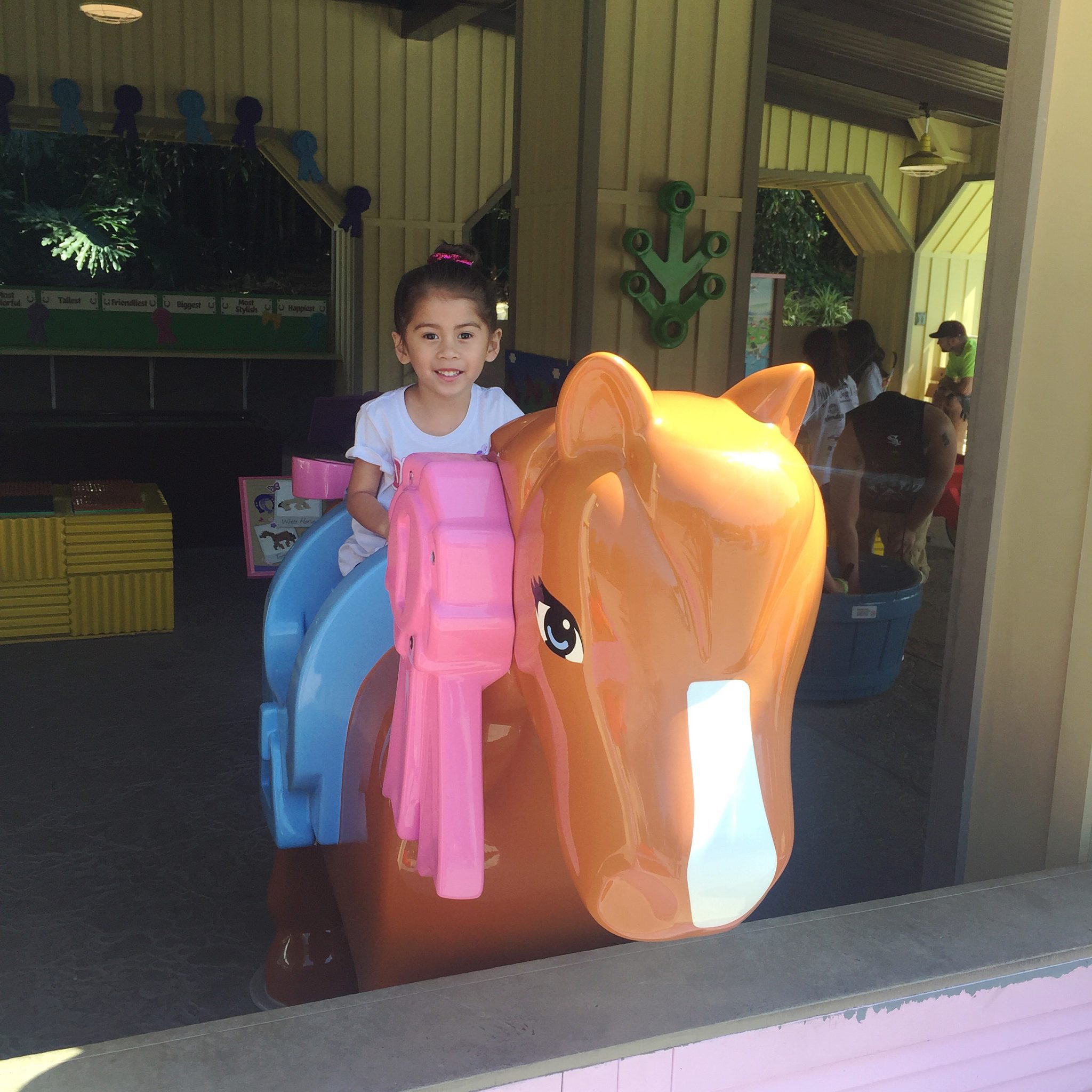 NINJAGO RIDE OPENS IN MAY (under construction as on 03/20/16)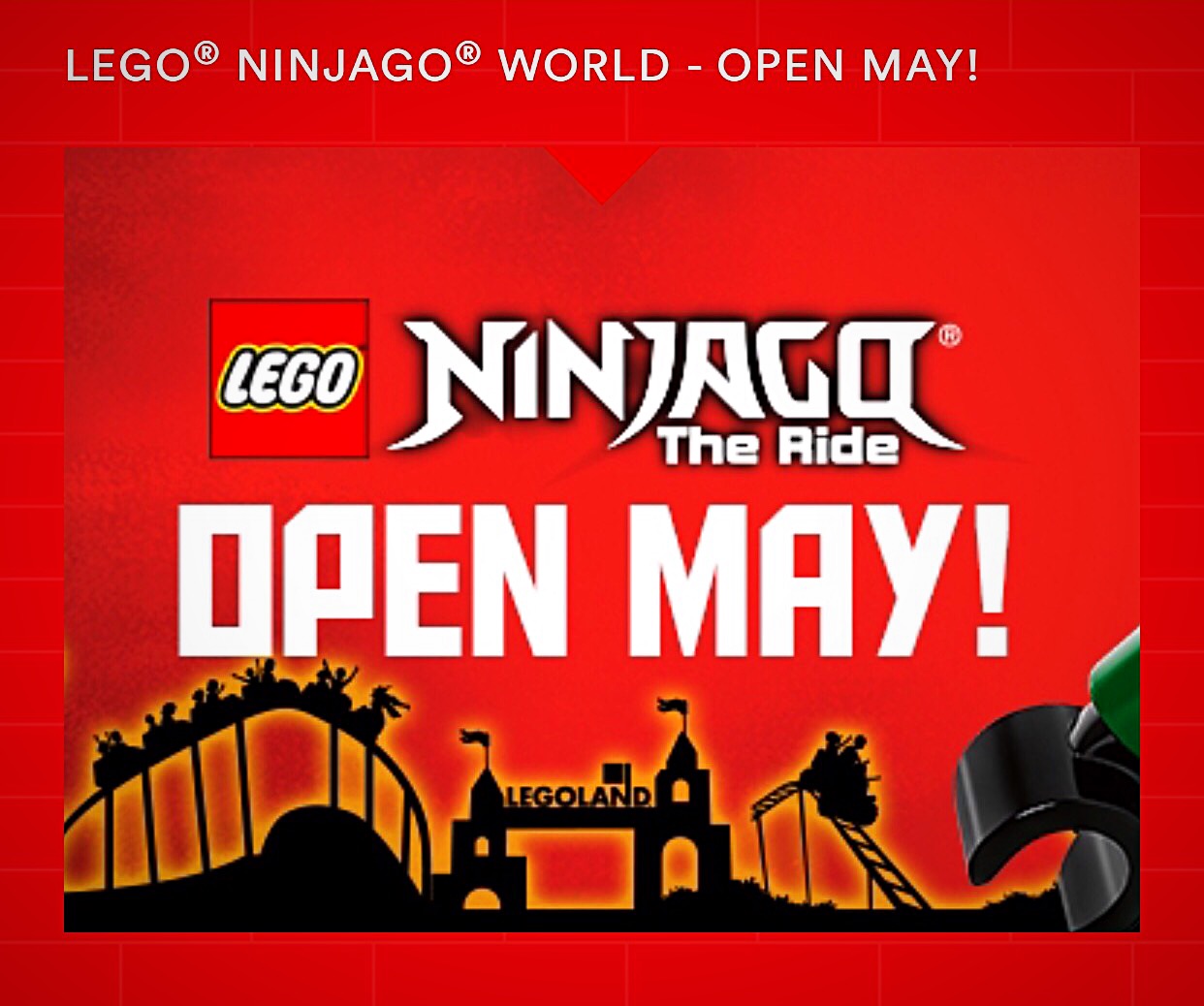 My son is a HUGE Ninjago fan and can't wait to come back for the ride!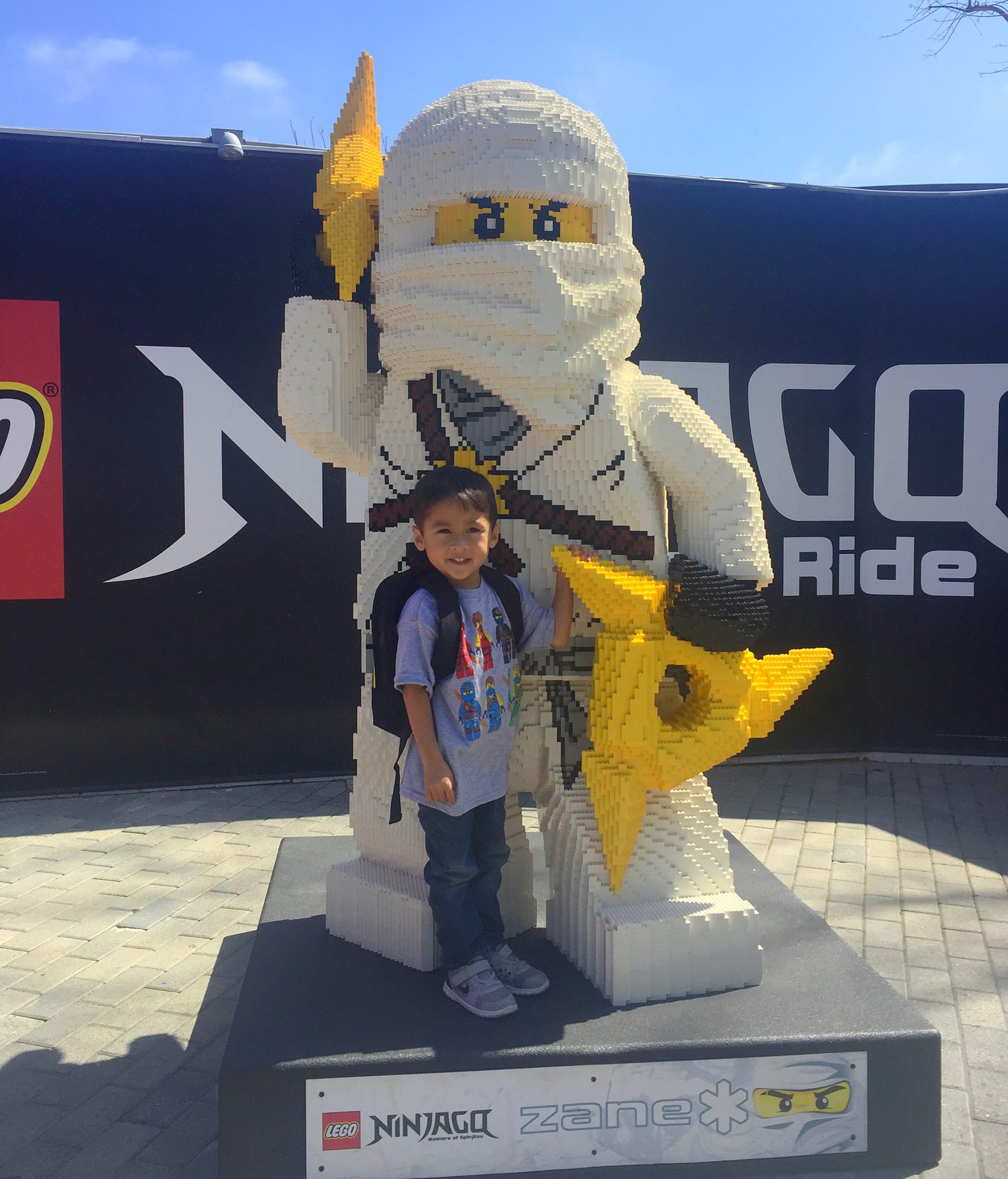 I purchased our tickets through:
(Check out this site for discount theme park tickets)
This company mentioned above has good deals! The tickets were $75 on the site instead of regular park price $88.
Also, AWESOME customer service! They overnighted the tickets to us for free PLUS upgraded us for free!
The upgrade was that we can visit the park on the 2nd day for free.
PARK TIP:
I would skip the very first ride going into LEGOLAND which is the 'Safari Trek.'  It's always the longest line since it's the first ride into the park.  Plus the ride is super short.
LEGOLAND California
1 LEGOLAND Dr.
Carlsbad, CA. 92008
1 (760) 918-5346
Click HERE for hours & ticket information
Click HERE to make a reservation at LEGOLAND California Resort
---