I get outfit ideas from celebrity looks, especially this one in particular…neutral tones with pops of blue!
Beige, tan and camel are great neutral tones and they go with many colors, especially BLUE!
I'm lovin' Sienna Miller's grey jeans with blue button down top, Kendall's high-waisted powder blue trousers, and Karlie Kloss' camel cropped trench.
Now these girls know how to rock that camel coat!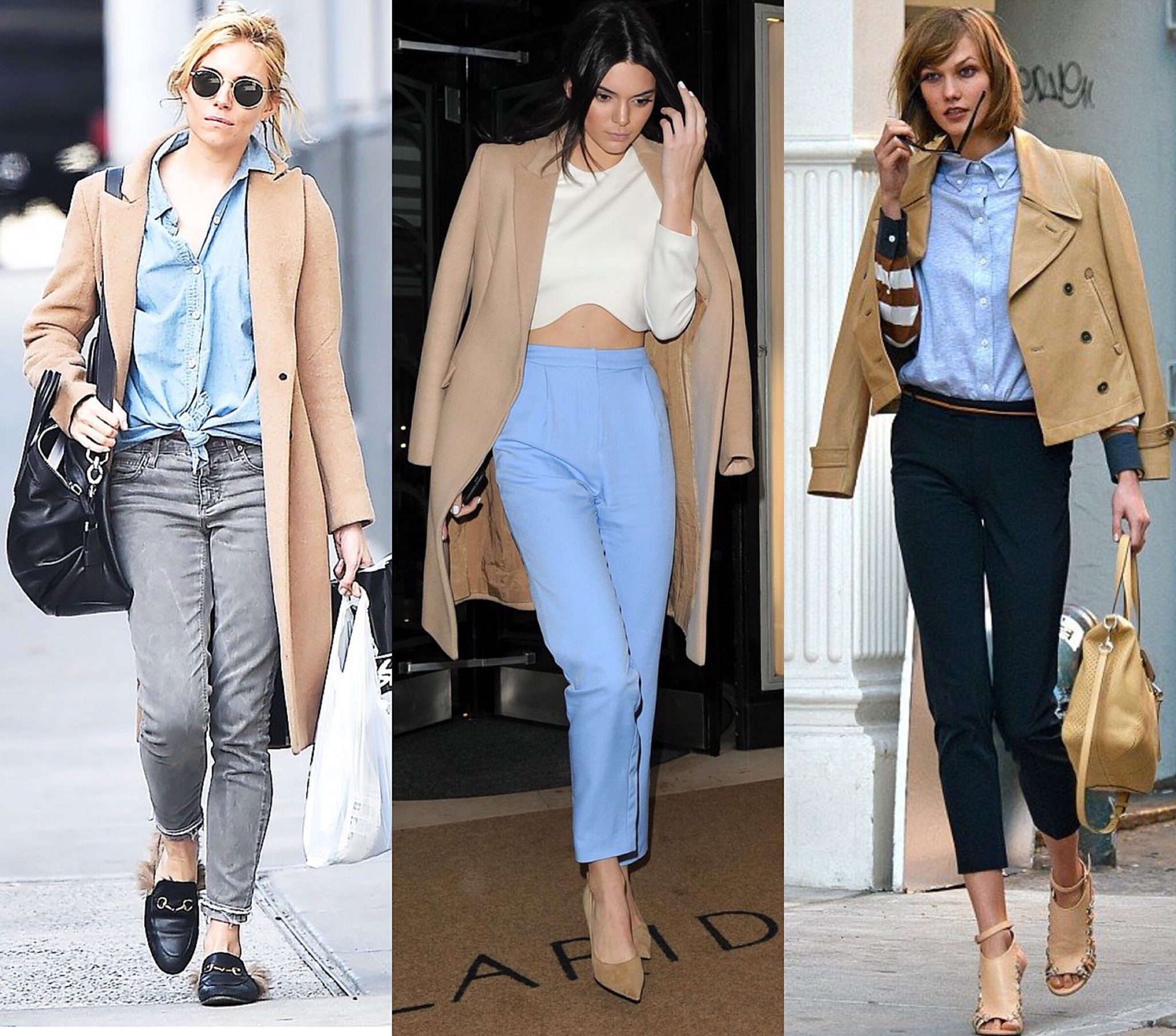 I came across this pic of Selena Gomez on IG. This look incorporates the Camel + Blue Hues perfectly! I LOVE this whole outfit but being a mom I wouldn't sport the crop top. Not that there is anything wrong with wearing one but my crop top days are over.lol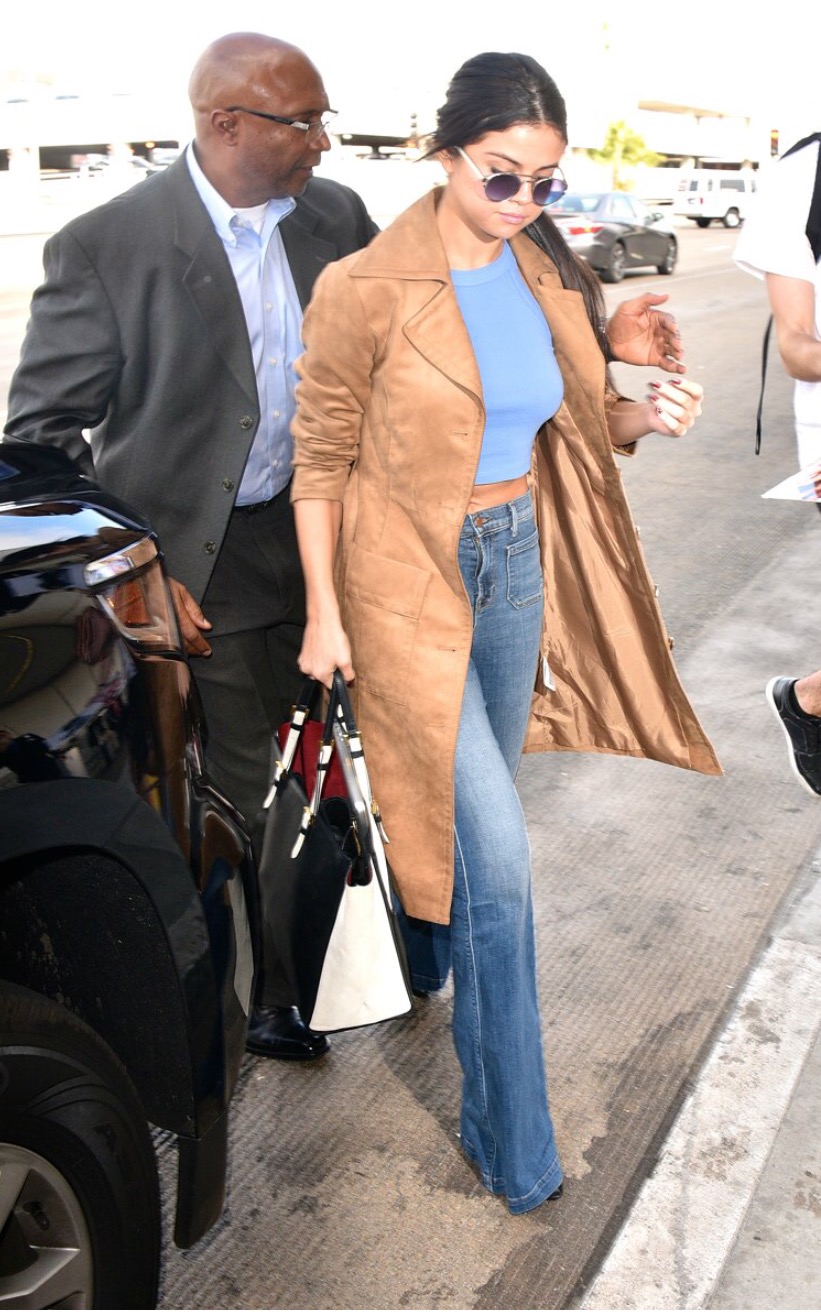 I love how Selena Gomez added a cool retro 70s feel to it. From the bell bottoms, to the camel suede coat, to the round sunglasses…it all looks so fresh!!
I decided to put this look together with my own taste and this is what I came up with…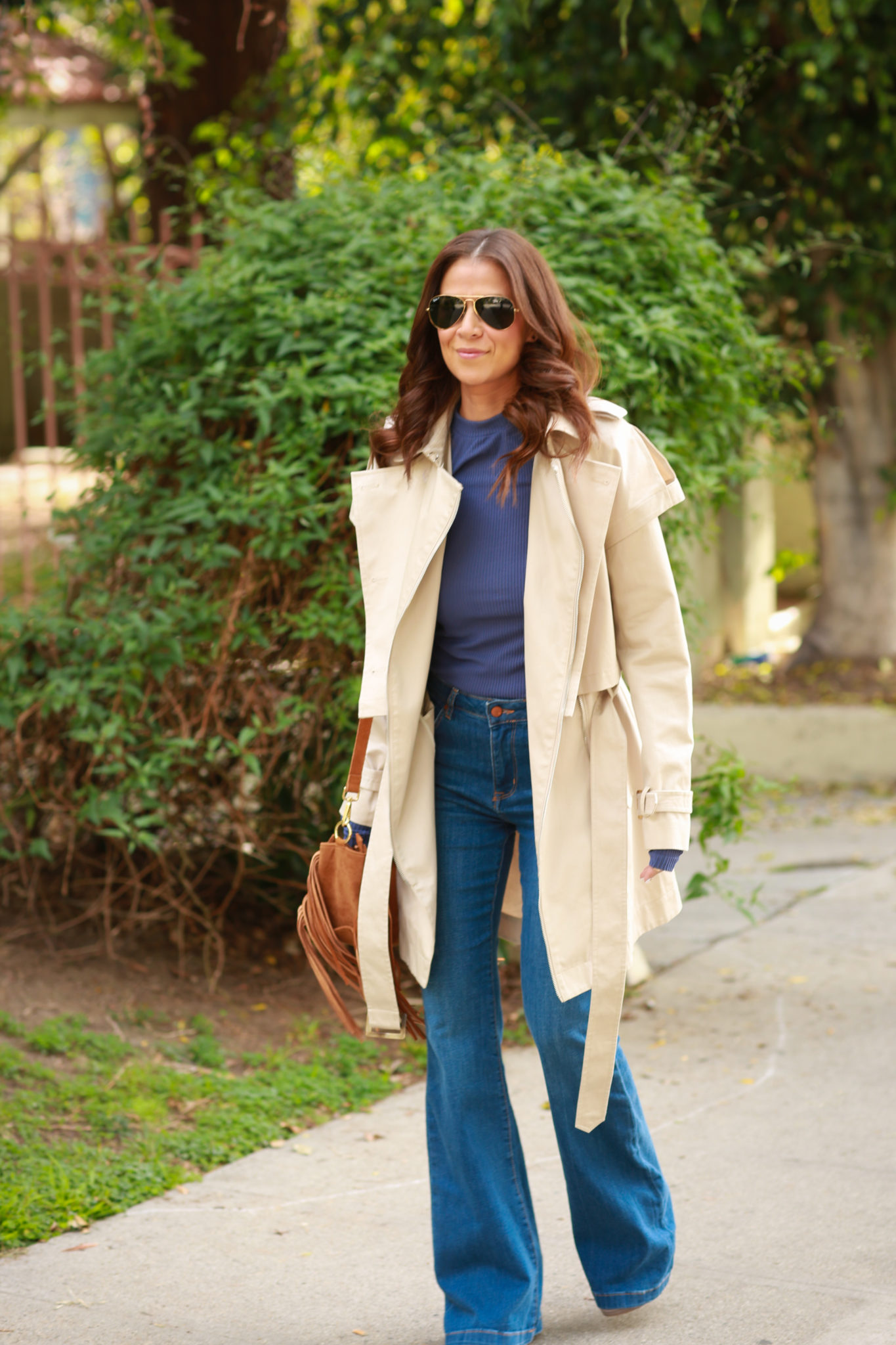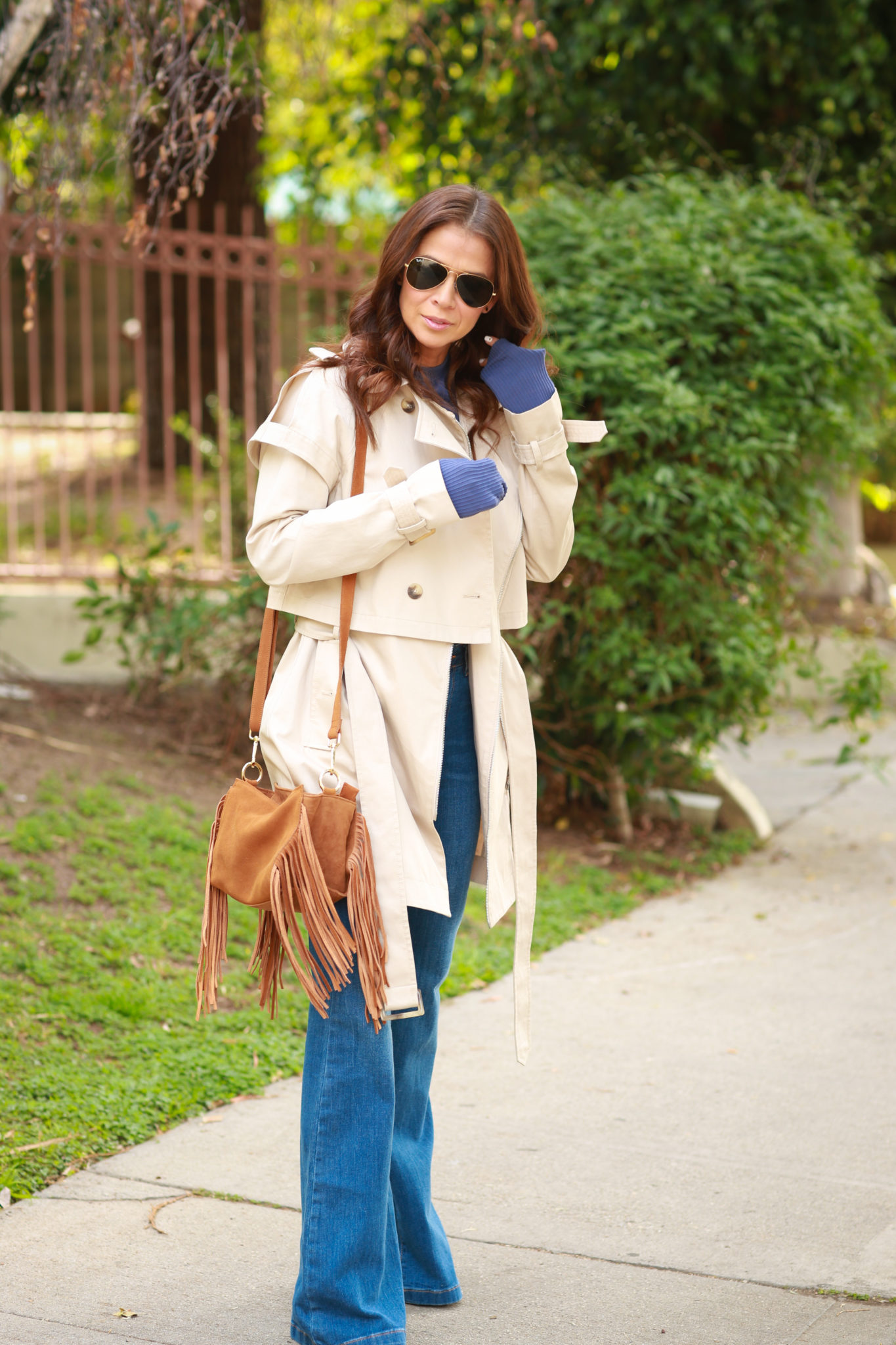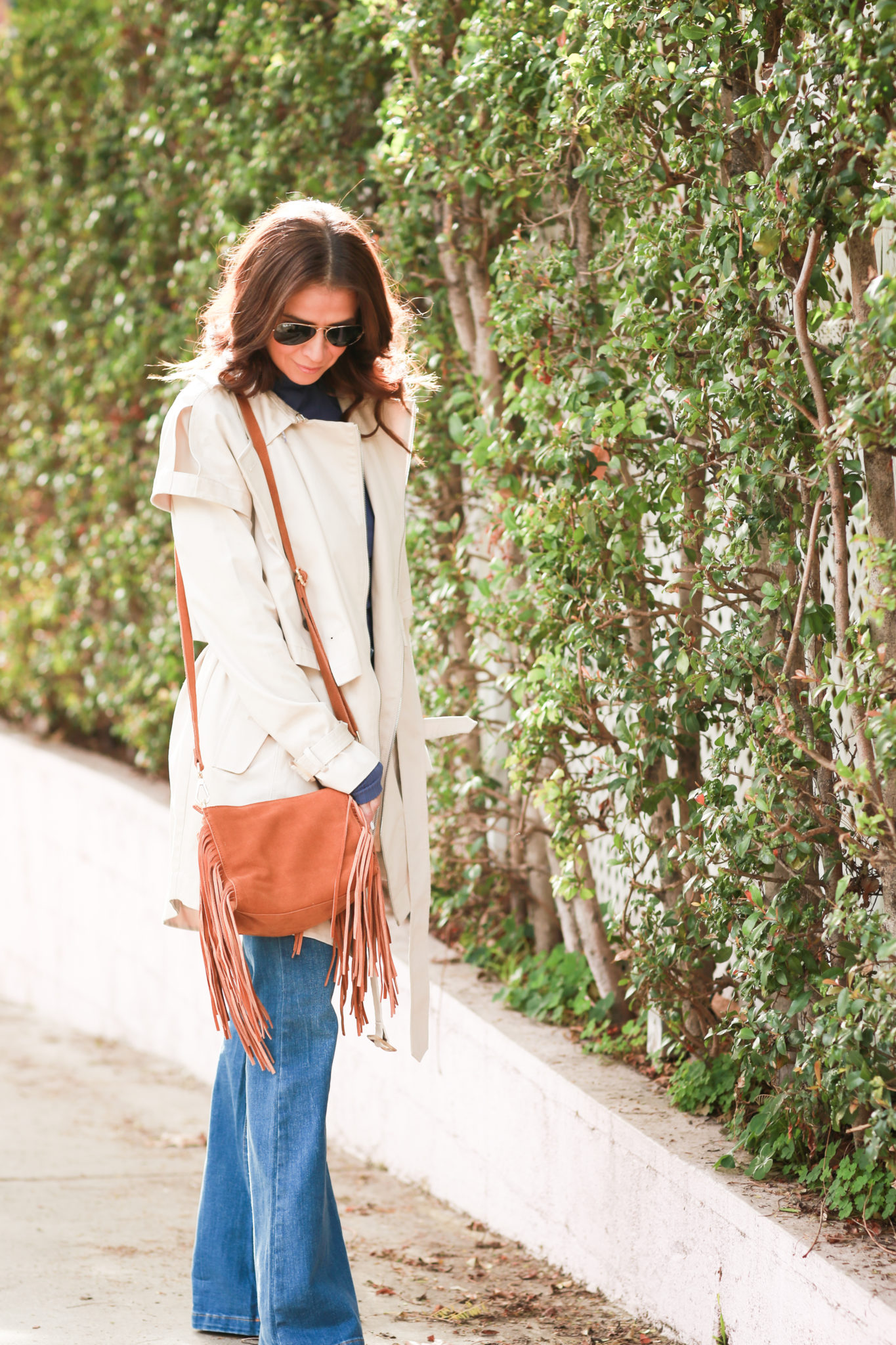 I used similar colors but put together what I call the "Mom-Version."  It's CLASSIC, CRISPY & COOL.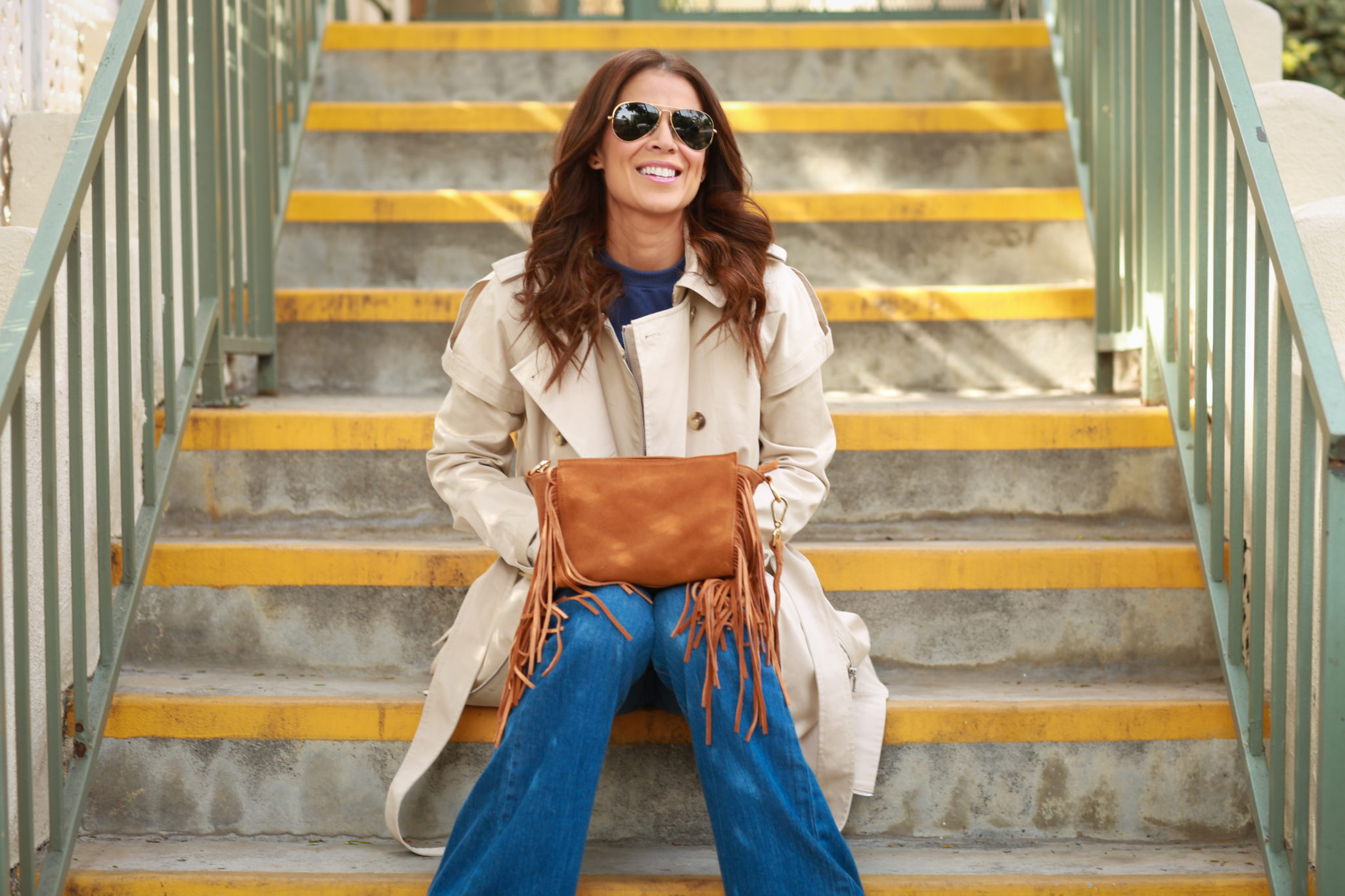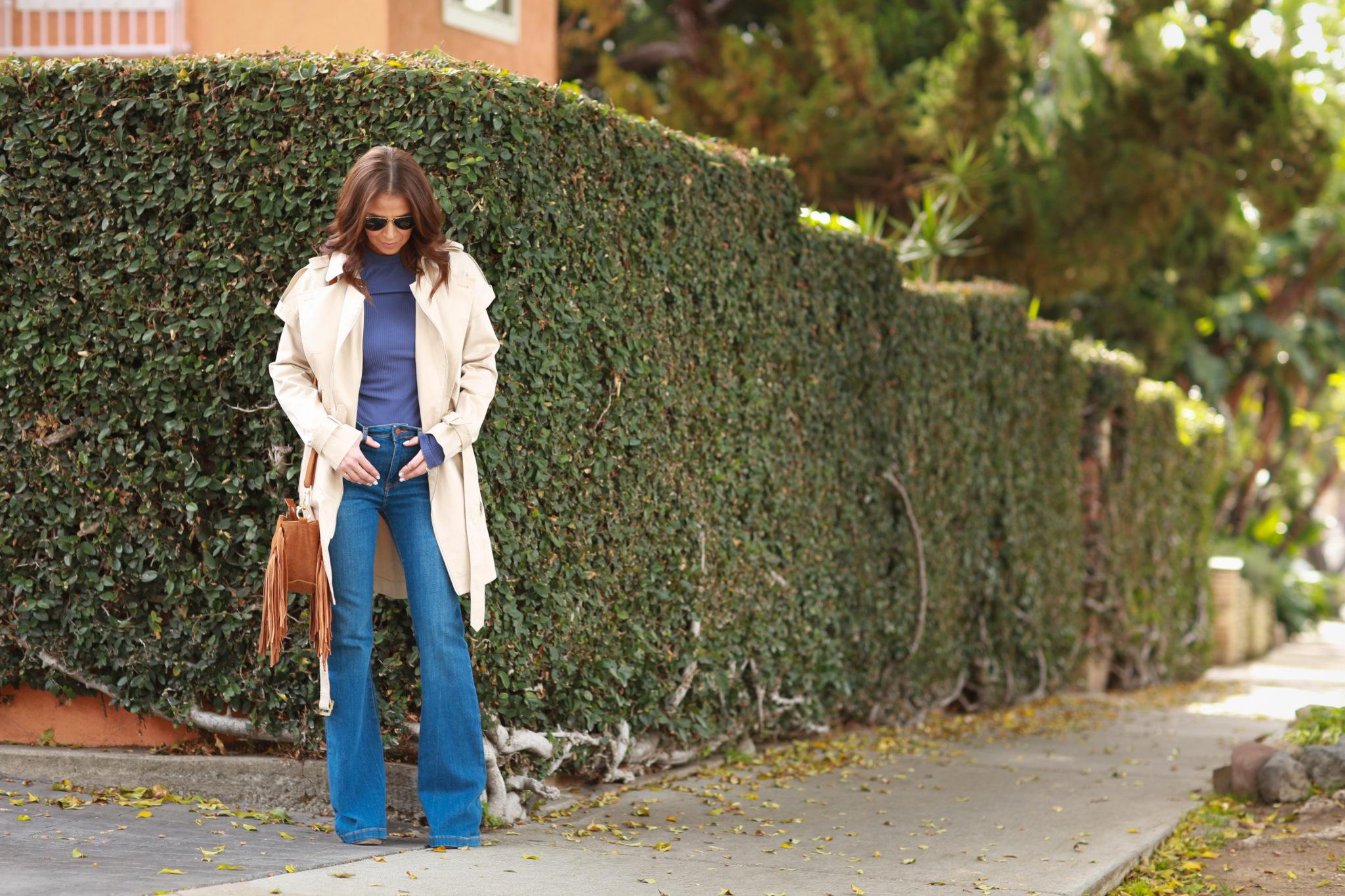 I honestly would've never thought about putting beige tones and blue shades together. These colors intermix so well that they bounce off each other. I'm obsessed with this color combo!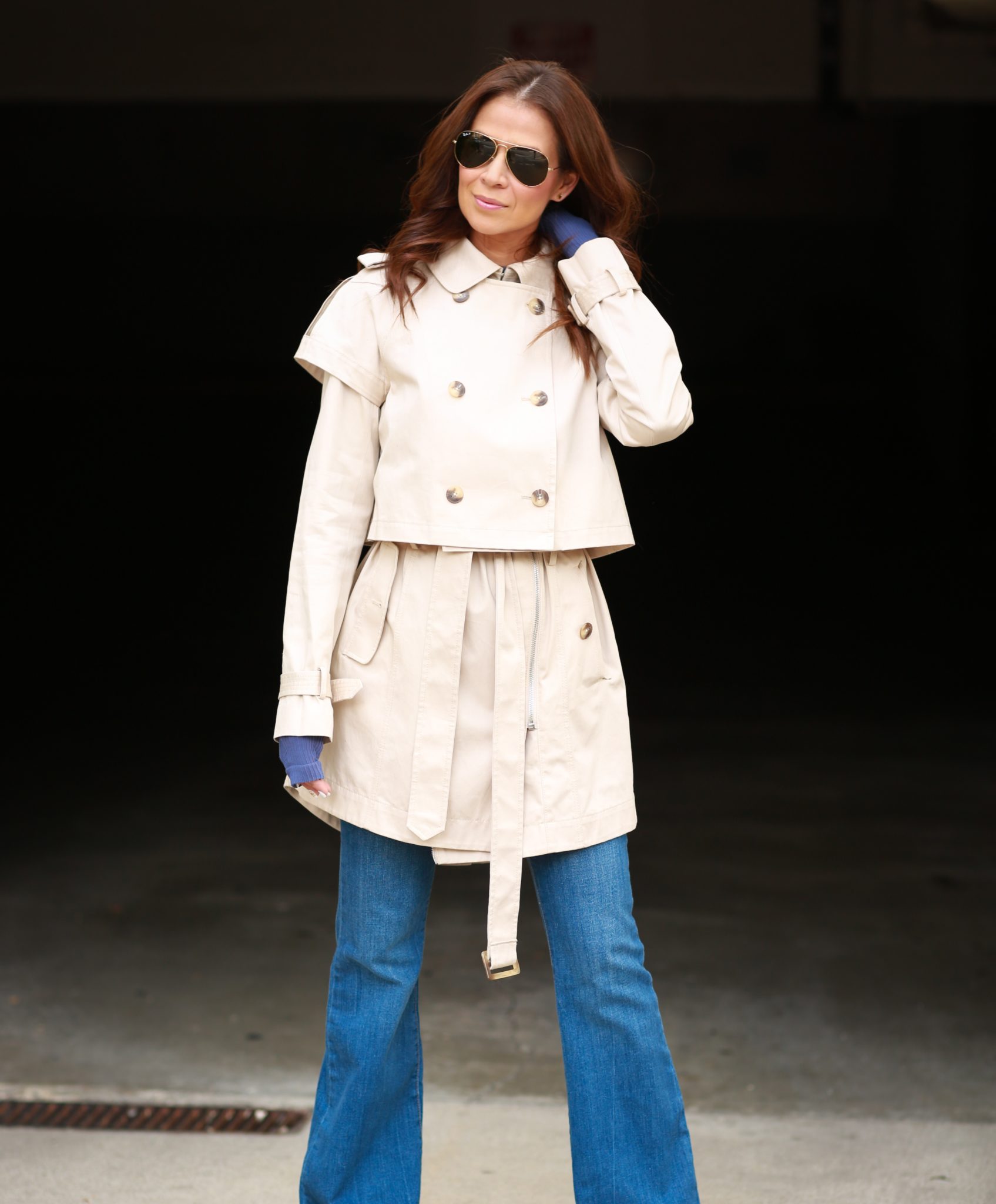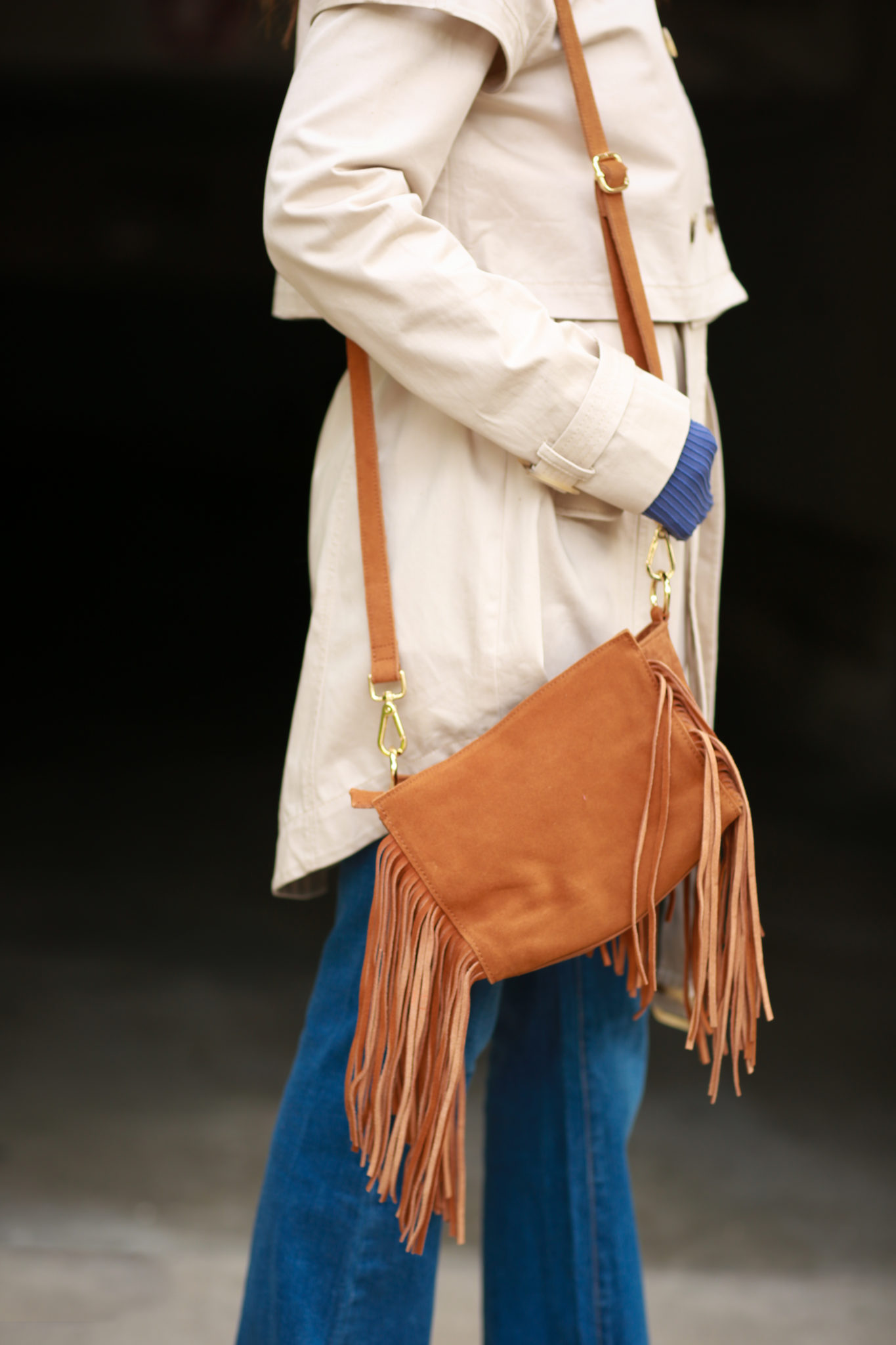 I never wear fringe suede bags but this one was perfect for this outfit!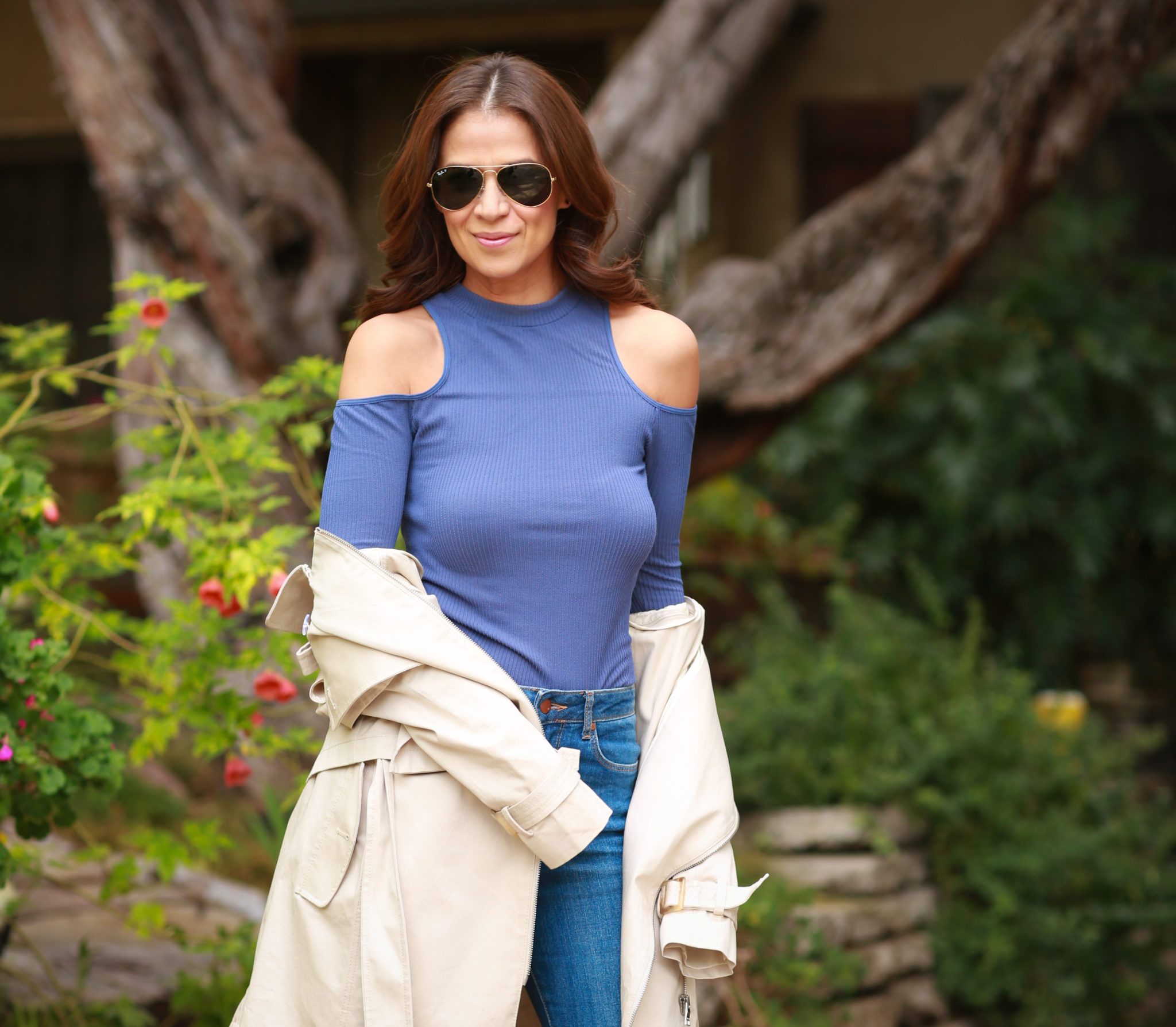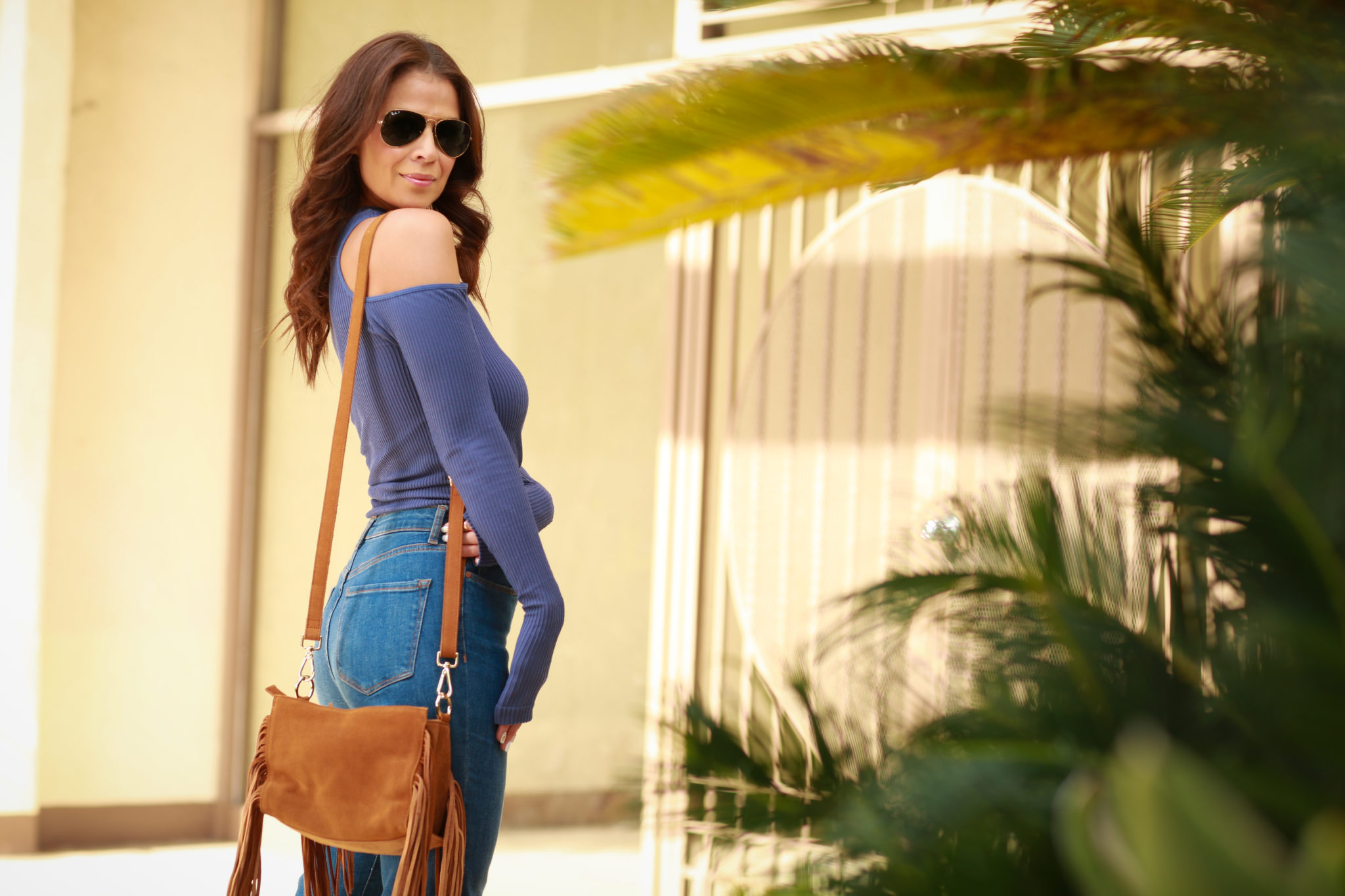 If you have a beige coat in your closet, throw it on and add some denim or a hint of blue to it.
See how easy and chic your outfit will look!
What is your favorite color to wear with camel? Post your comments below.
Don't forget to subscribe to my email list so you can stay connected with me!
Mom on Duty…
Rocio
Jacket Ashley B Textured Cotton Jacket in taupe
Top Free People Prima Ballerina Top in blue moon
Jeans Forever 21 Classic Flared Jeans in medium denim
Bag Women's Suede Fringe Crossbody Bag from Target
---
Location:  Santa  Monica  Blvd
Photographer: William  Joya
IG:  @joyandlove_pix
---