I decided to make a fun Halloween dessert with my kiddos.
Something easy.
I found this simple chocolate bark recipe on Pinterest.
It was so SIMPLE to make that I let my kids do most of the work.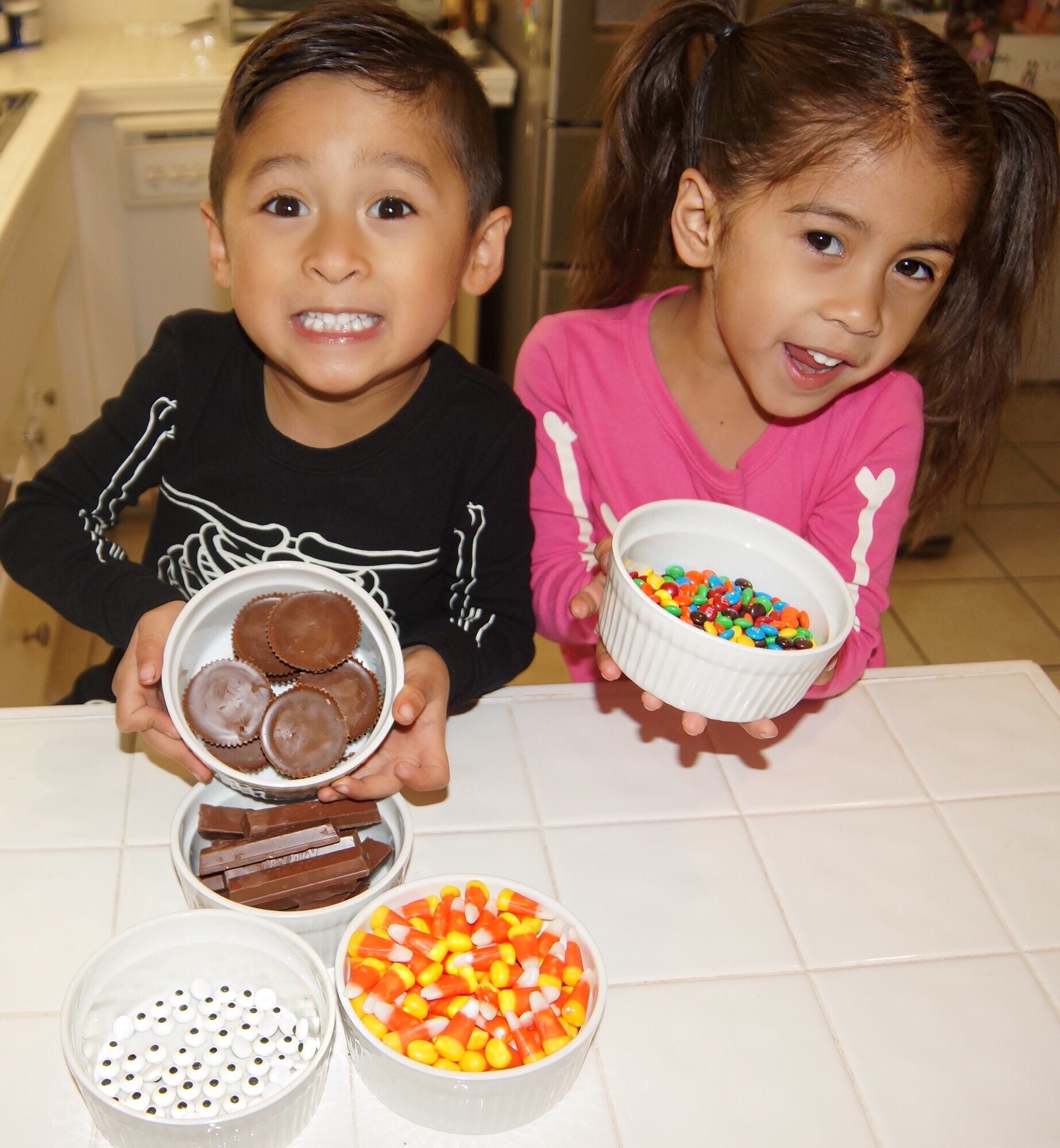 All you need is:
3 CUPS of chocolate chips
You can use any type of chocolate chips such as semi-sweet or white. I used bittersweet.
2 CUPS of candy
You can pick different types of candy. Make sure to cut candy up into small pieces if you need to.
We used Reese's Pieces, Candy Corn, Kit Kat Bar, M & M's and edible eyeballs that we bought from Party City.
1- First, we melted the 3 cups of chocolate chips in our microwave.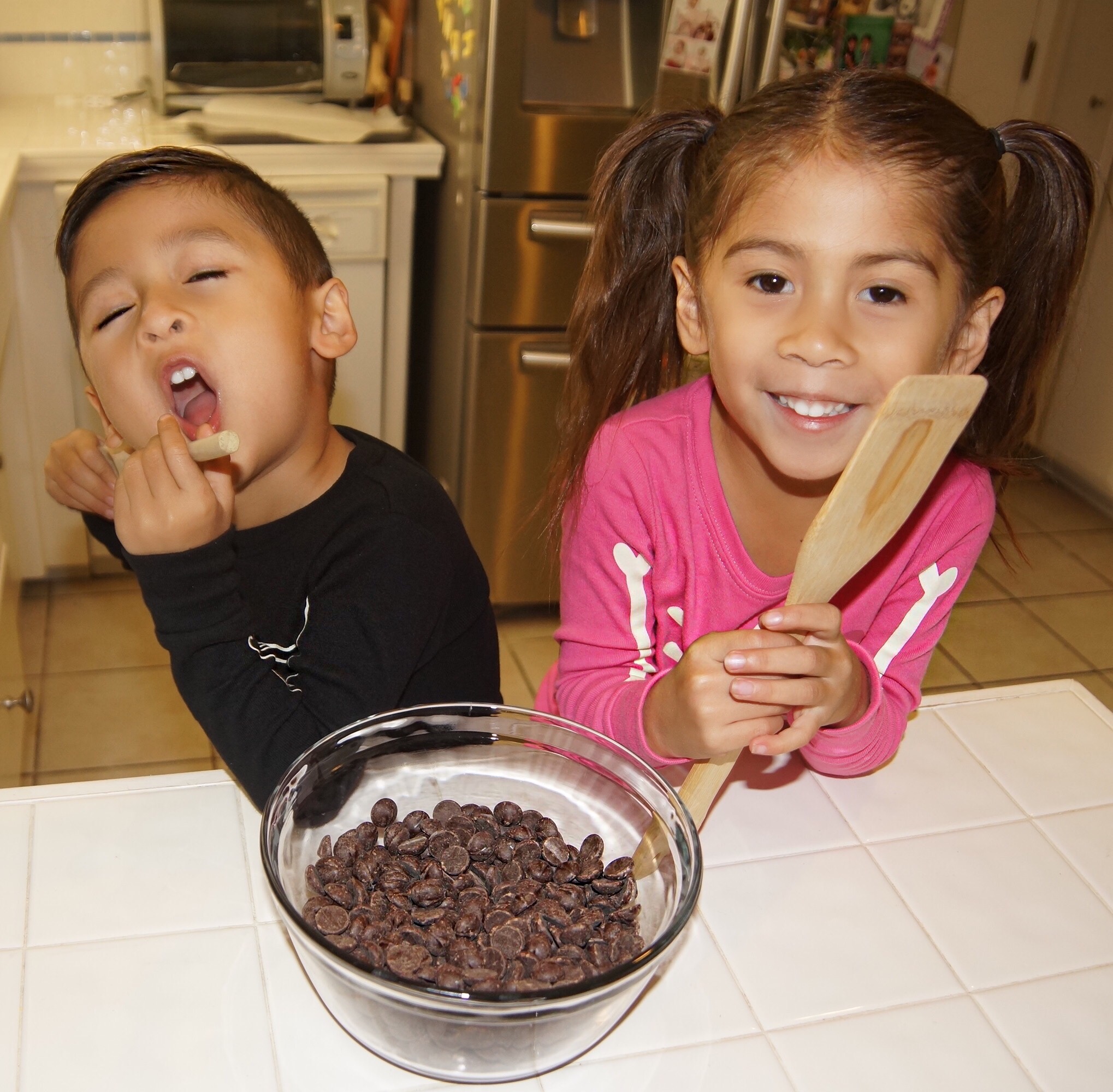 It took 2 minutes for them to completely melt.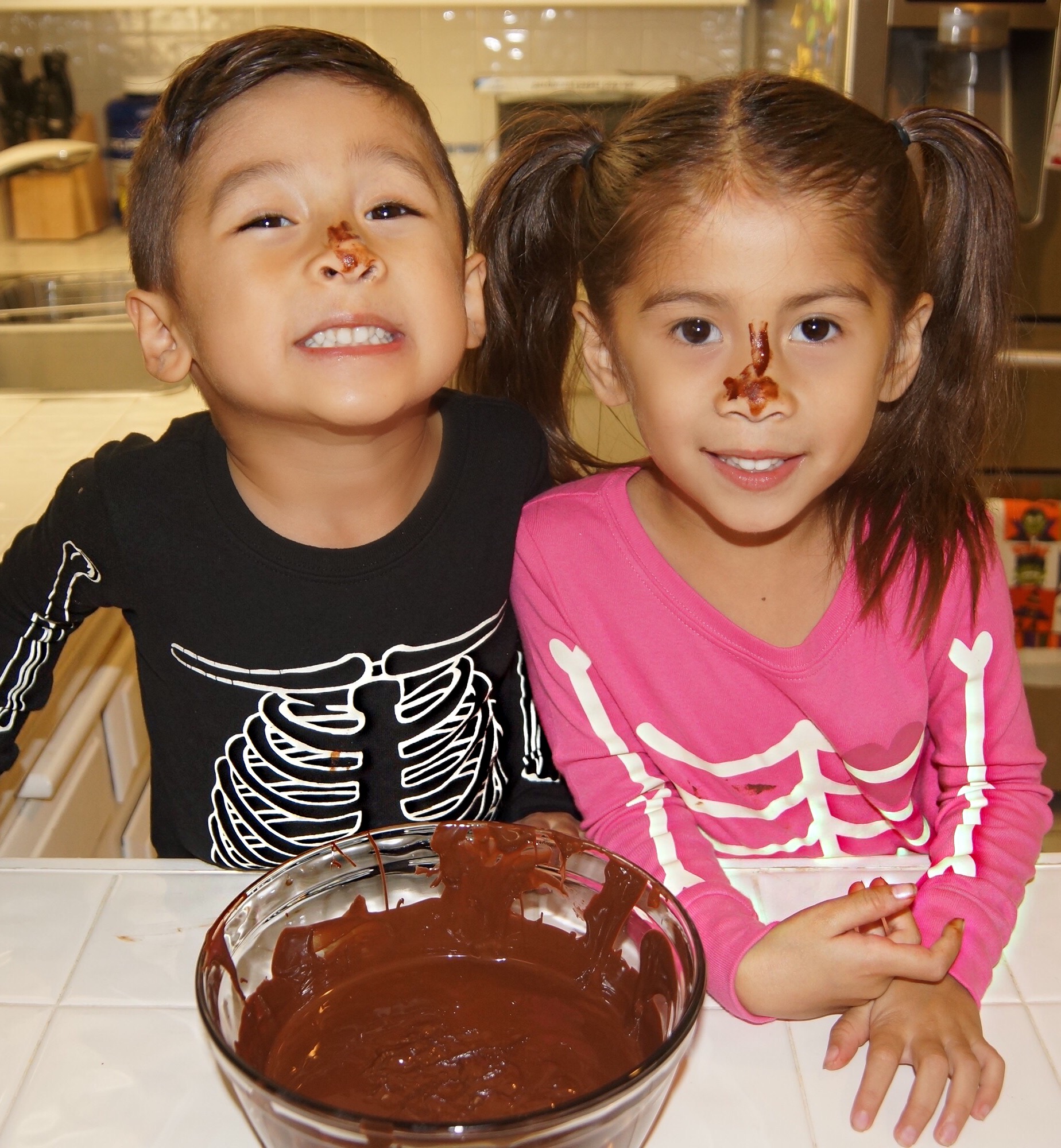 2-I had the kids pour the melted chocolate onto parchment paper that we placed on a baking sheet.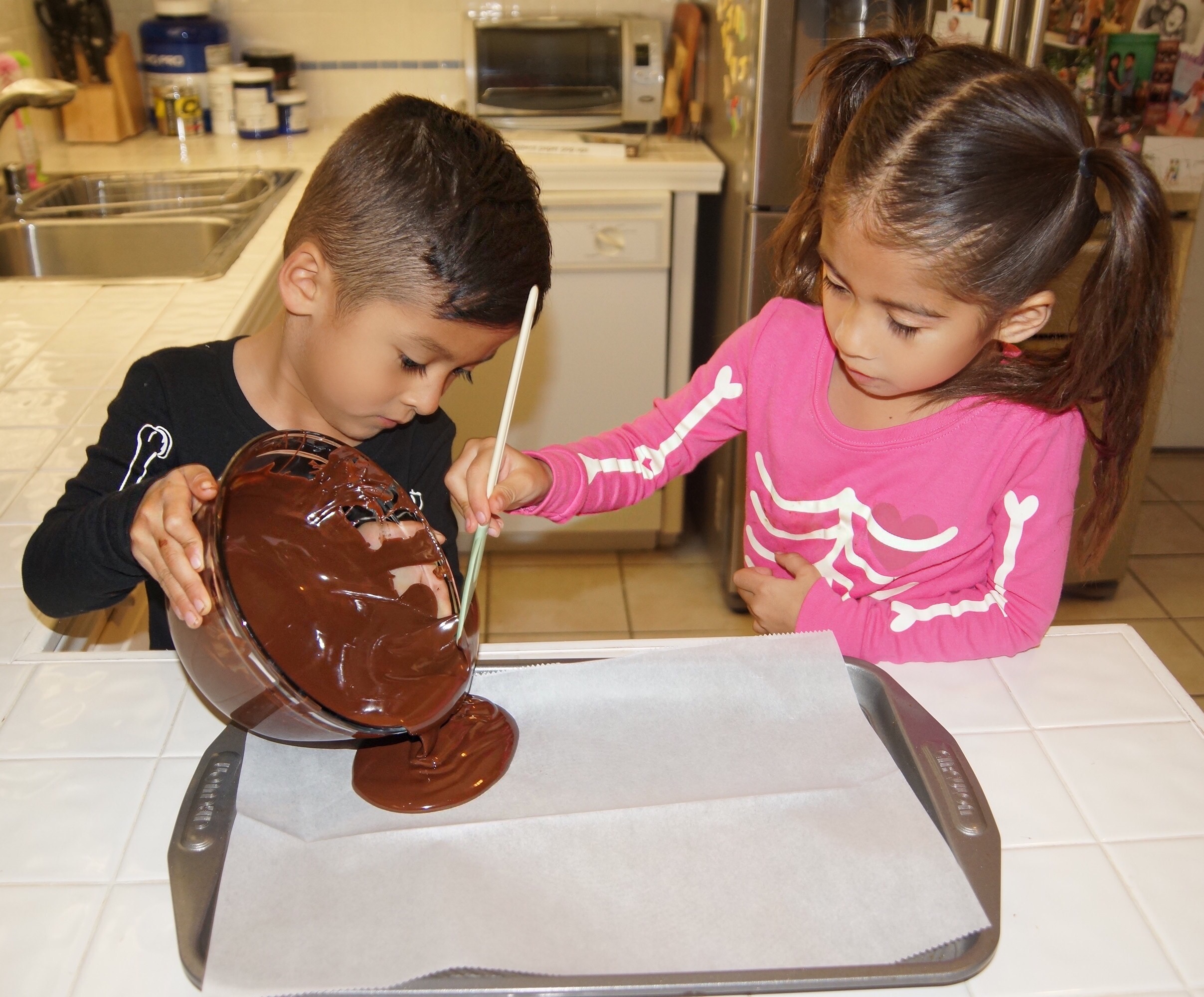 The kids spread the chocolate so it was about 1/4 thick (in most places).lol.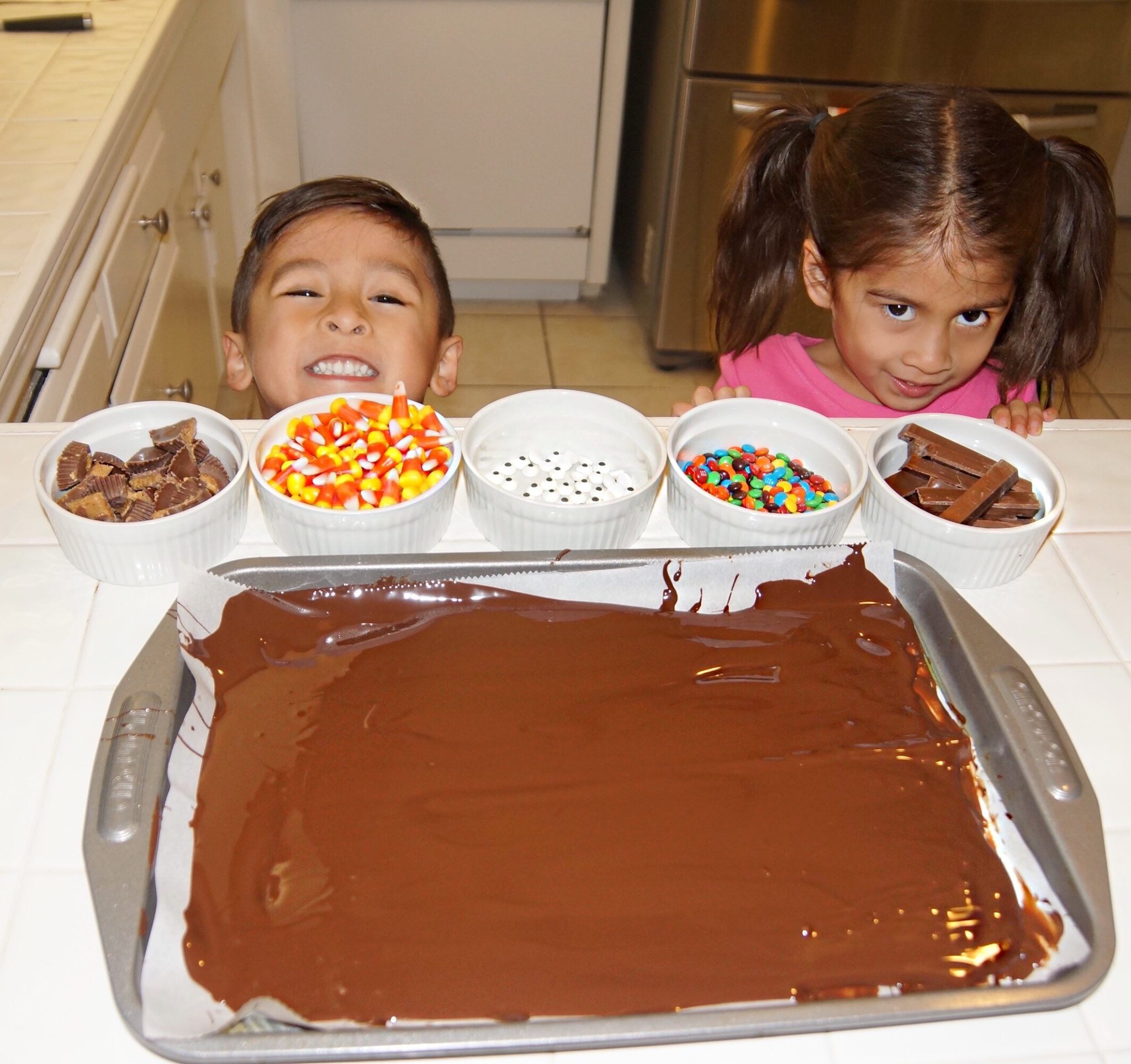 3-Their favorite part was putting the toppings on, of course.
4-I put the baking sheet in the refrigerator to chill for about 45 minutes (or until the chocolate hardens completely).
5-I took the baking sheet out from refrigerator, put onto a cutting board & cut into different shapes.
It's time to TASTE!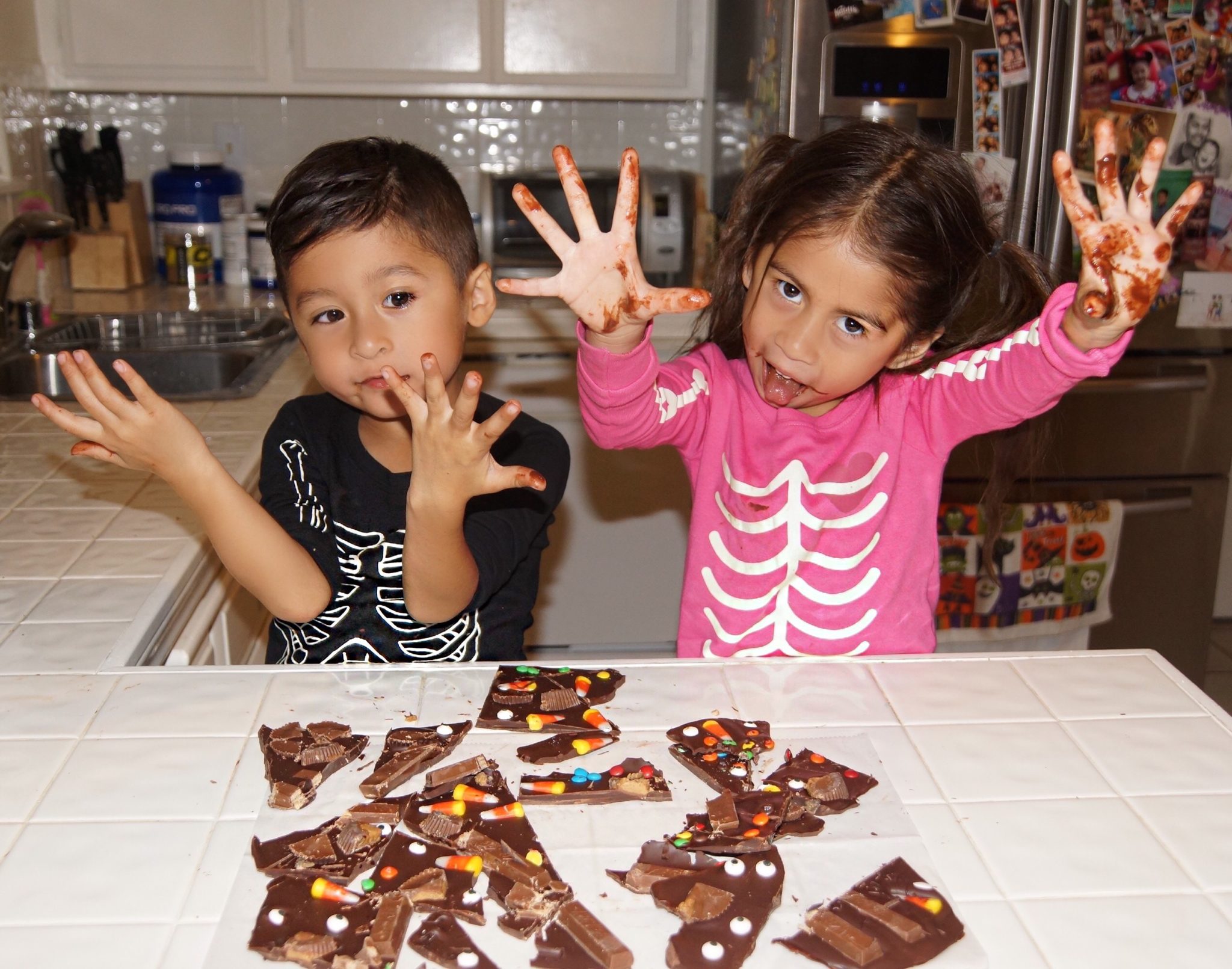 Here are my kids, chocolate wasted!!!lol.
I put the leftovers in a container and back in refrigerator.
Thanks for the great Halloween Chocolate Bark idea Kelly! My kids loved making it!
Make sure to check out Kelly Senyei of Just A Taste
What are your Halloween dessert ideas? Post your comments below.
Don't forget to subscribe to my email list so you can stay connected with me!
Mom on Duty…
Rocio
---