My family LOVES soup, especially chicken noodle soup.
I like recipes that are simple and this one is so simple that I had all of the ingredients in my kitchen except the actual chicken.
You can add more or less of any of the ingredients and it will taste just as good.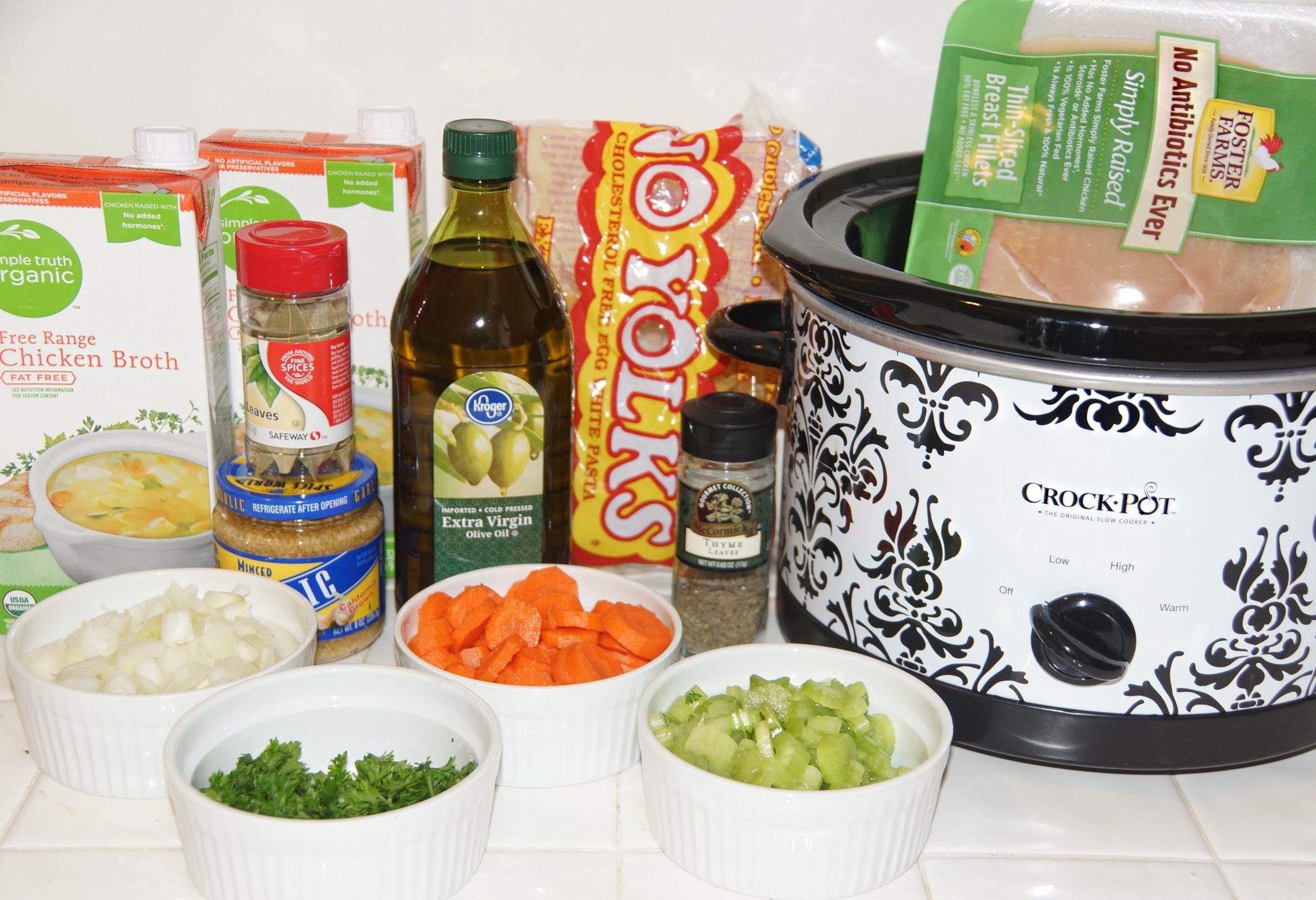 Let's start with the ingredients:
1 1/2 lbs boneless skinless chicken breasts
2 cups uncooked wide egg noodles (recommended brand is No Yoke)
2 cups carrots, peeled and chopped (equaled to 3 carrots for me)
1 medium yellow onion, diced
3 stalks celery, chopped (2 stalks were sufficient for me)
3-4 cloves garlic, minced (equals 1 1/2 tsp of canned ready made minced garlic)
3 tablespoons extra virgin olive oil
1/2 teaspoon dried thyme
1 chicken flavored bouillon cube
1 bay leaf
8 cups chicken broth
3 tablespoons of chopped fresh parsley (optional)
Salt and pepper (I added 1/2 teaspoon salt & 1/4 teaspoon pepper)
DIRECTIONS:
1. Place whole chicken breasts on the bottom and top with, carrots, onions, celery, garlic, olive oil, thyme and bay leaf.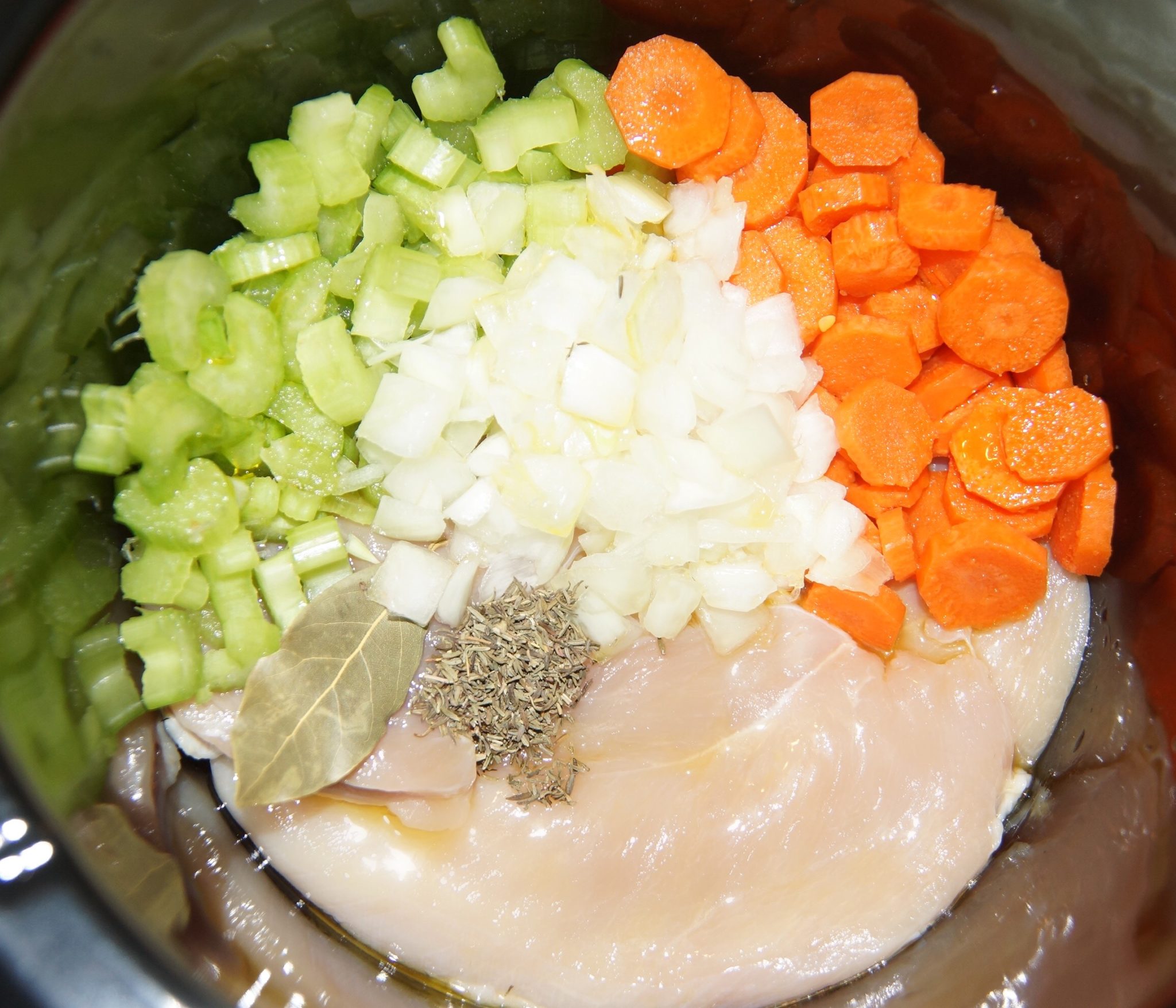 2. Next add in chicken broth and season with salt and pepper. Cover and cook on low heat for 6 hours.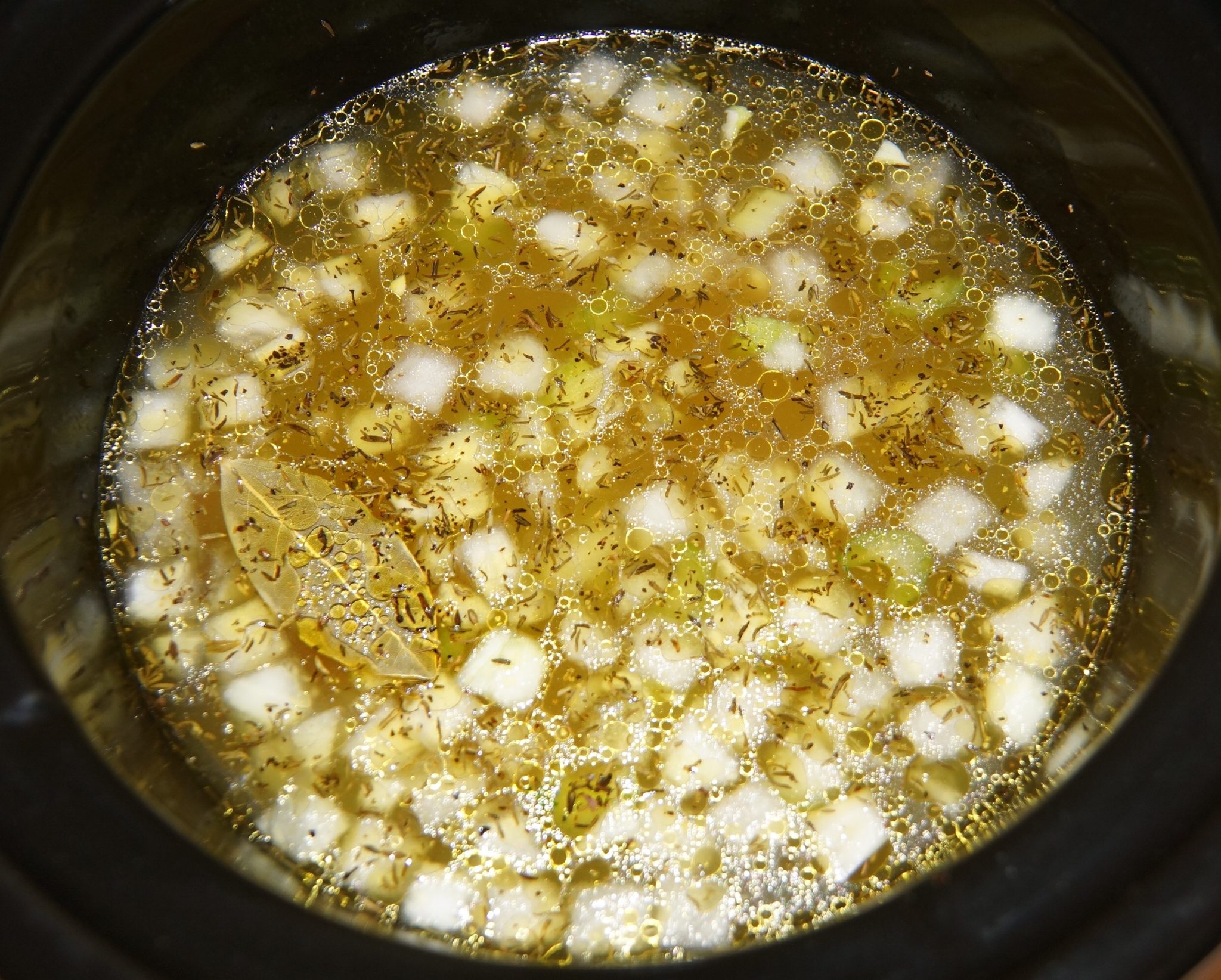 3. Remove cooked chicken breasts and cut into bite sized pieces. Place chicken back in to the crockpot. Now add in egg noodles (and parsley if you'd like).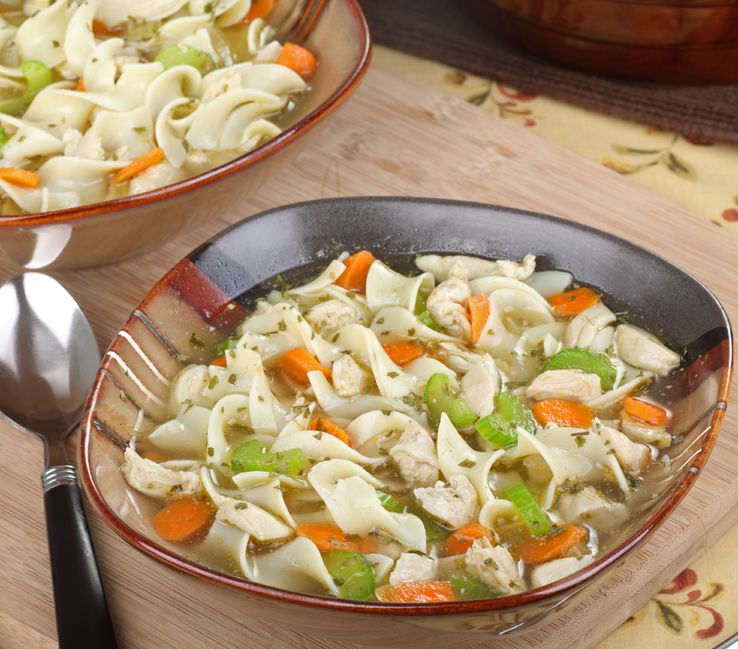 Cover and cook until noodles are tender, about 10 minutes.
Enjoy! Add your fav crackers!
What is your favorite crockpot recipe? Please share!
Don't forget to subscribe to my email list so you can stay connected with me!
Mom on Duty…
Rocio
---