Need to distract the kiddos while you're at a restaurant?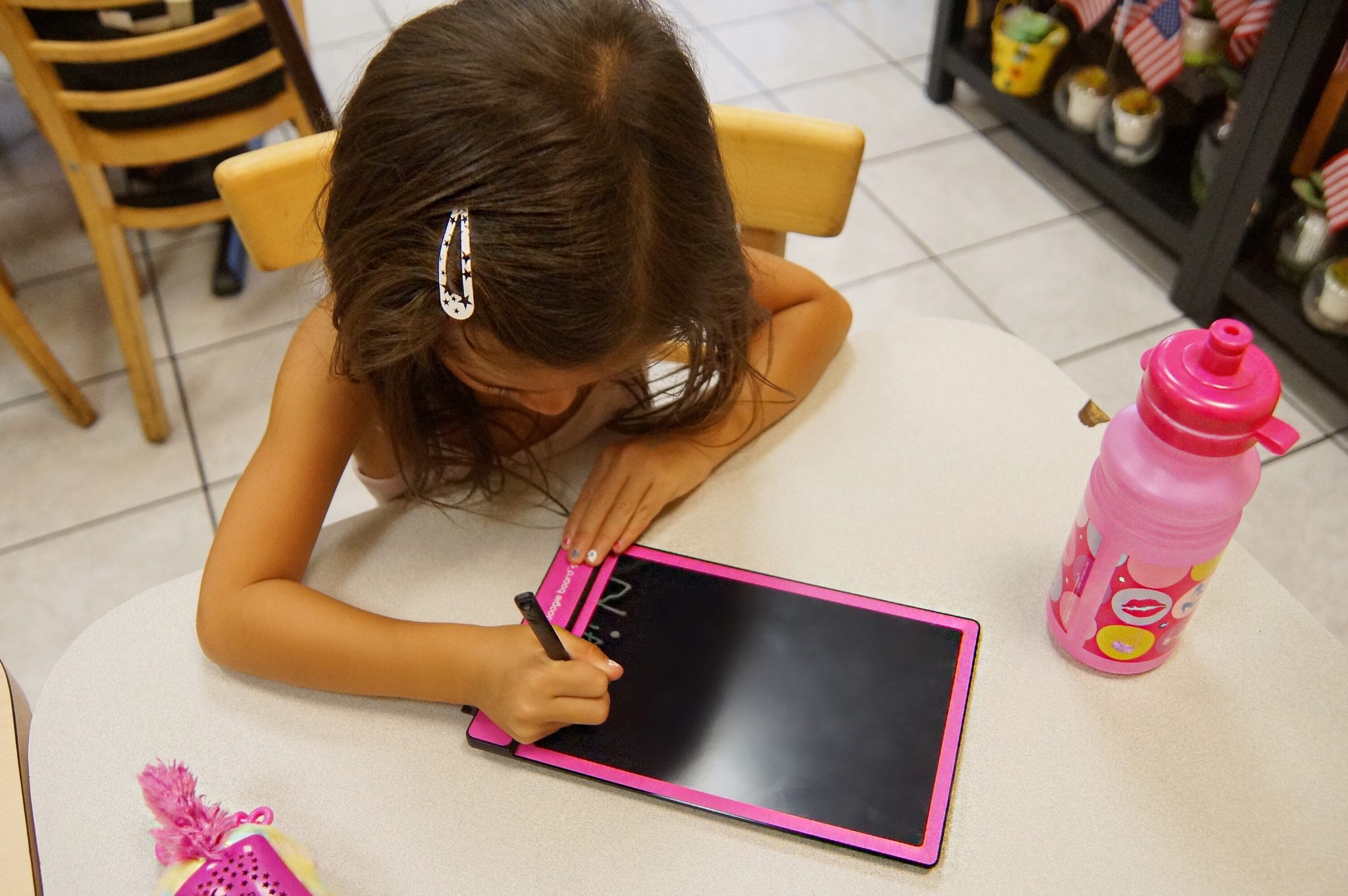 Would you like your kids to take a break from Netflix?
Want your kids to do something fun and educational instead of browsing through YouTube?
I've got a solution for you…
The Boogie Board LCD eWriter!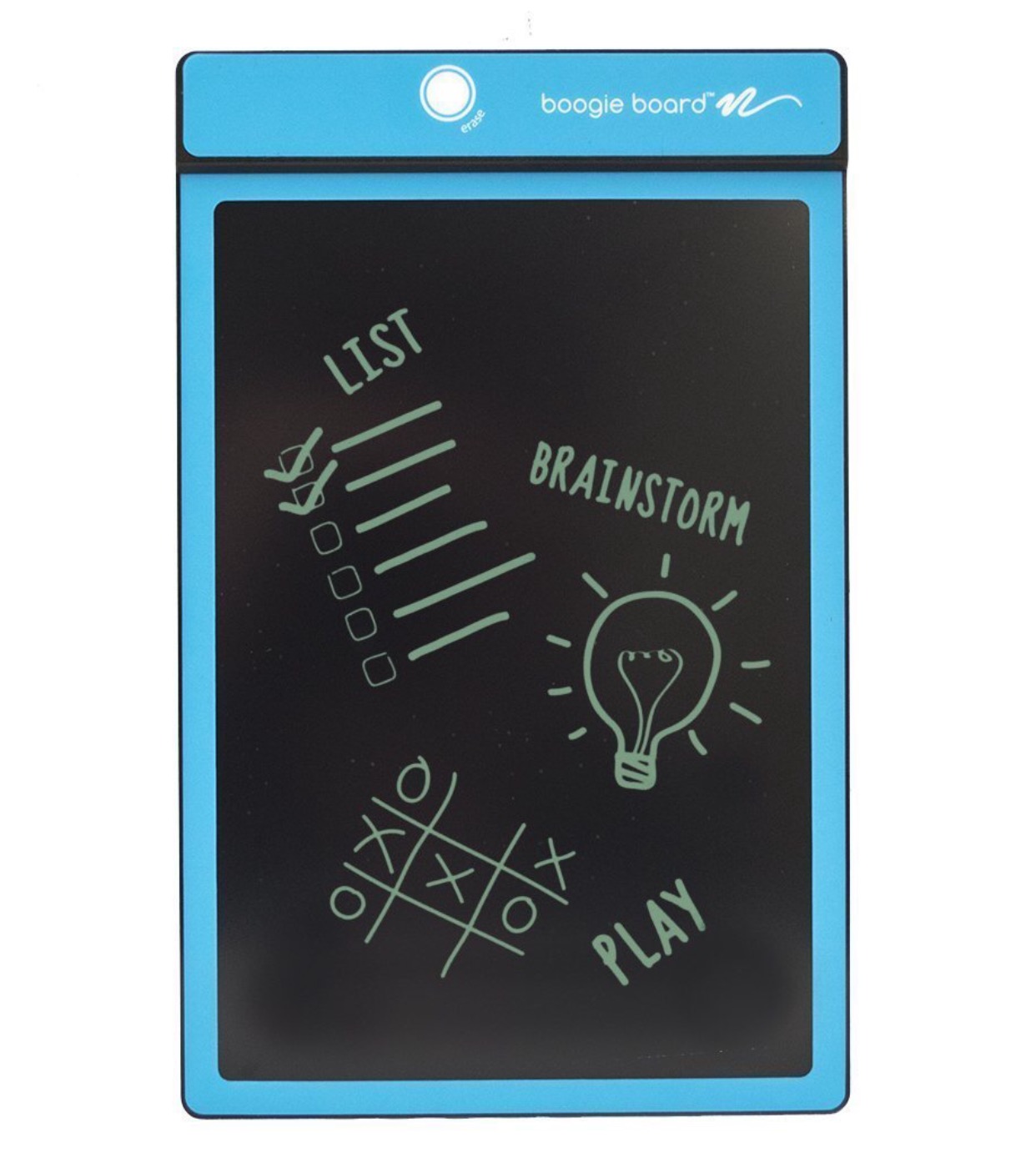 It's a kid-friendly writing surface that is designed to inspire creativity and encourage writing without wasting paper.
The first and most useful thing about the Boogie Board is, that it eliminates the need for paper and writing utensils.
The Boogie Board is the only product that creates a natural 'pen on paper' experience.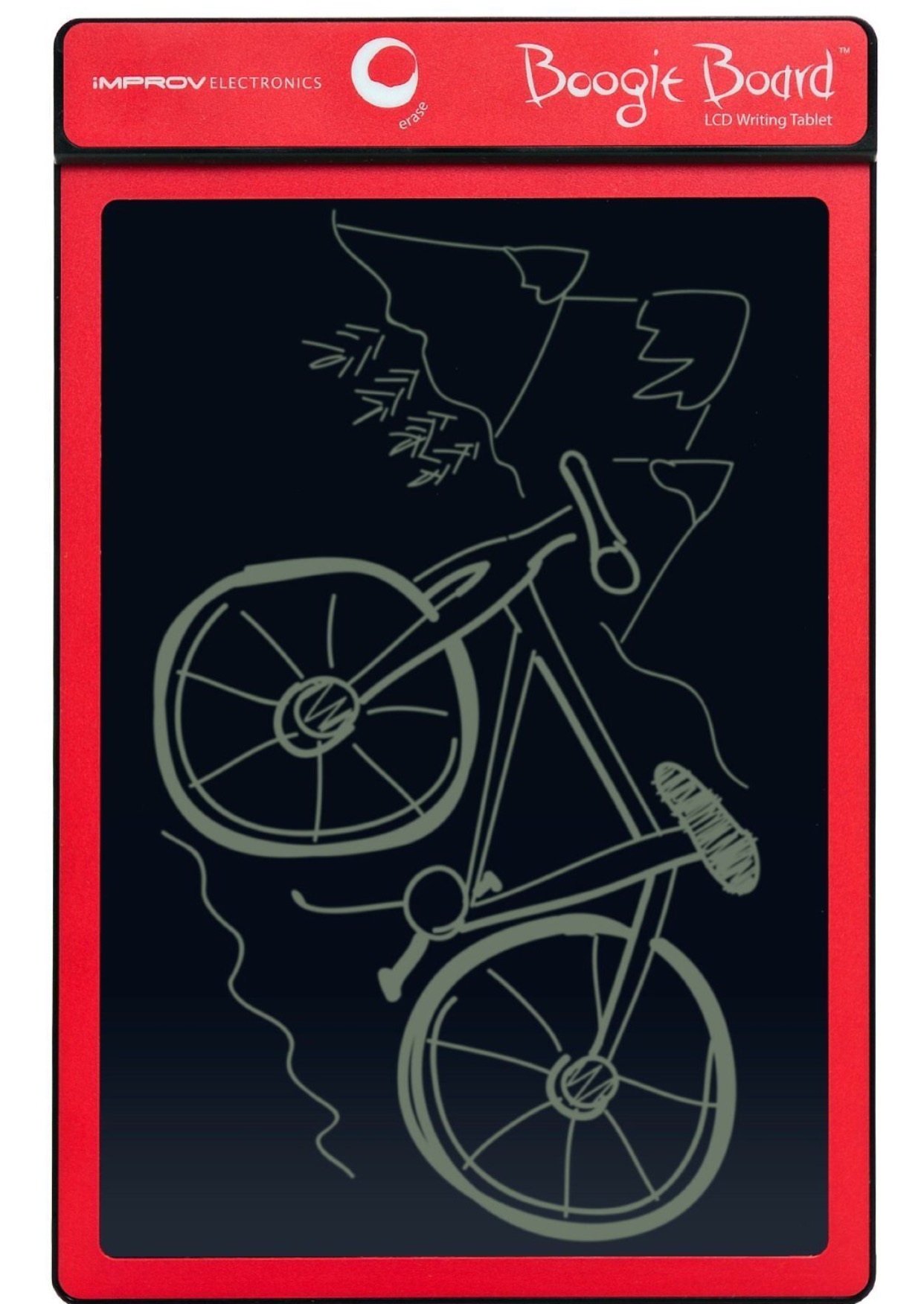 Kids love writing, tracing, coloring and drawing!
However, art supplies can be expensive and downright messy.
Luckily, the Boogie Board eliminates these issues with its simple touch screen capability.
This allows users to simply save or erase creations with the touch of a button.
The erase button is located at the very top of the Boogie Board.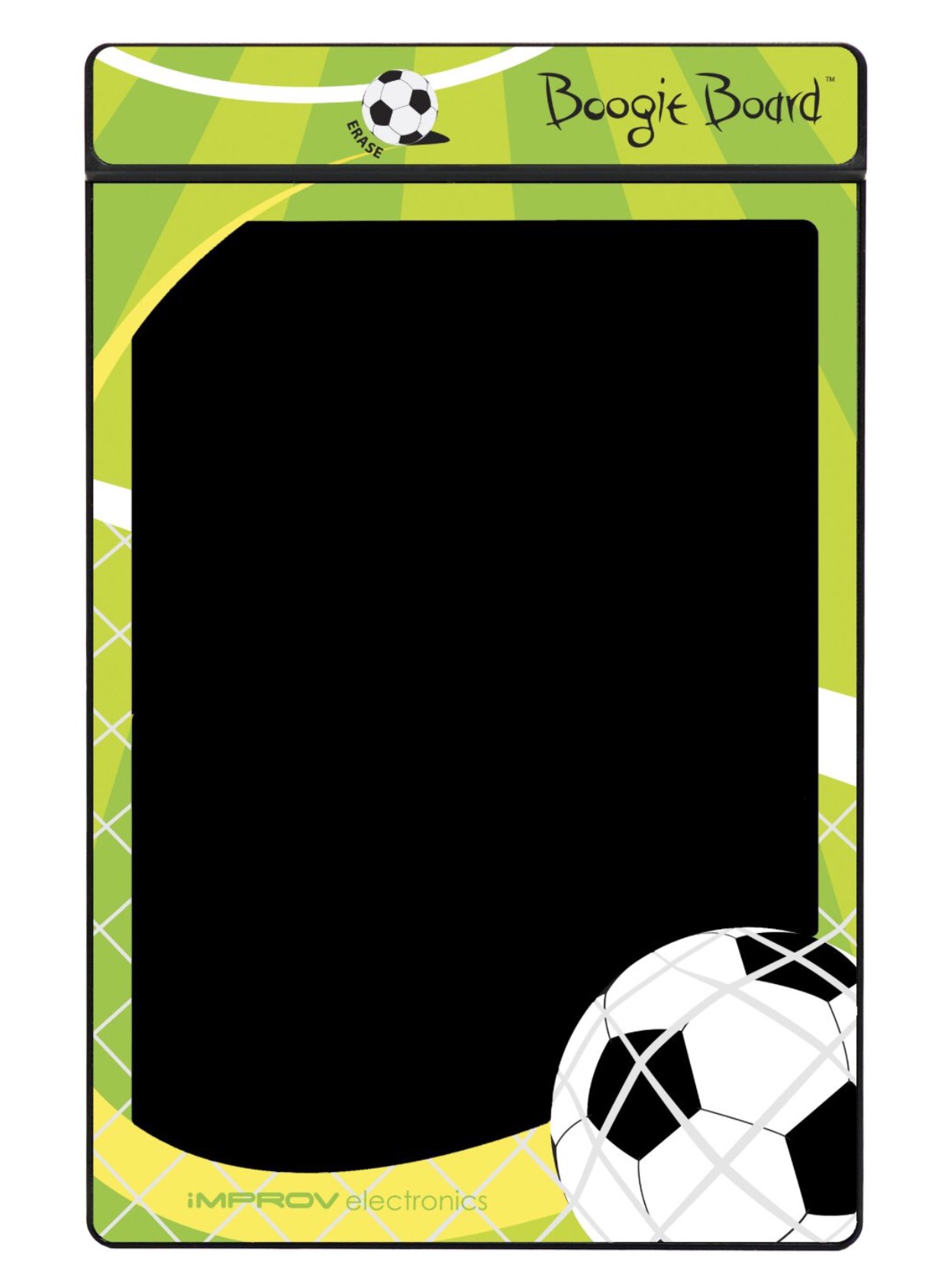 The handy pen-like stylus comes with a built in holder.
Plus, 4 stick-on magnets are included to attach to the back of the Boogie Board.
That way mommies can put on fridge and write down their grocery list!!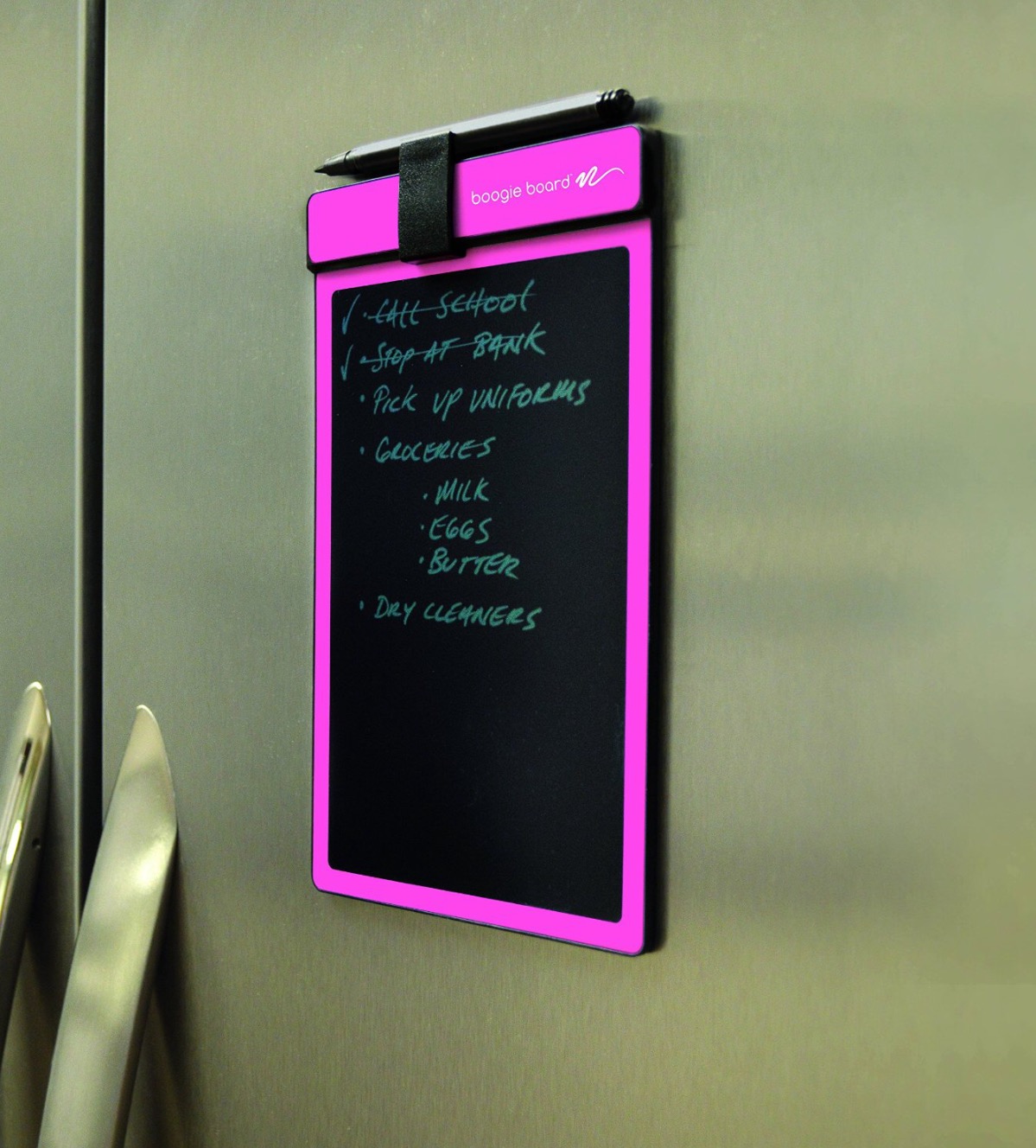 At first, the Boogie Board may seem like nothing more than an expensive looking Etch-a-Sketch, but it is a top notch device that is educational, engaging and incredibly useful for children, teens and even adults.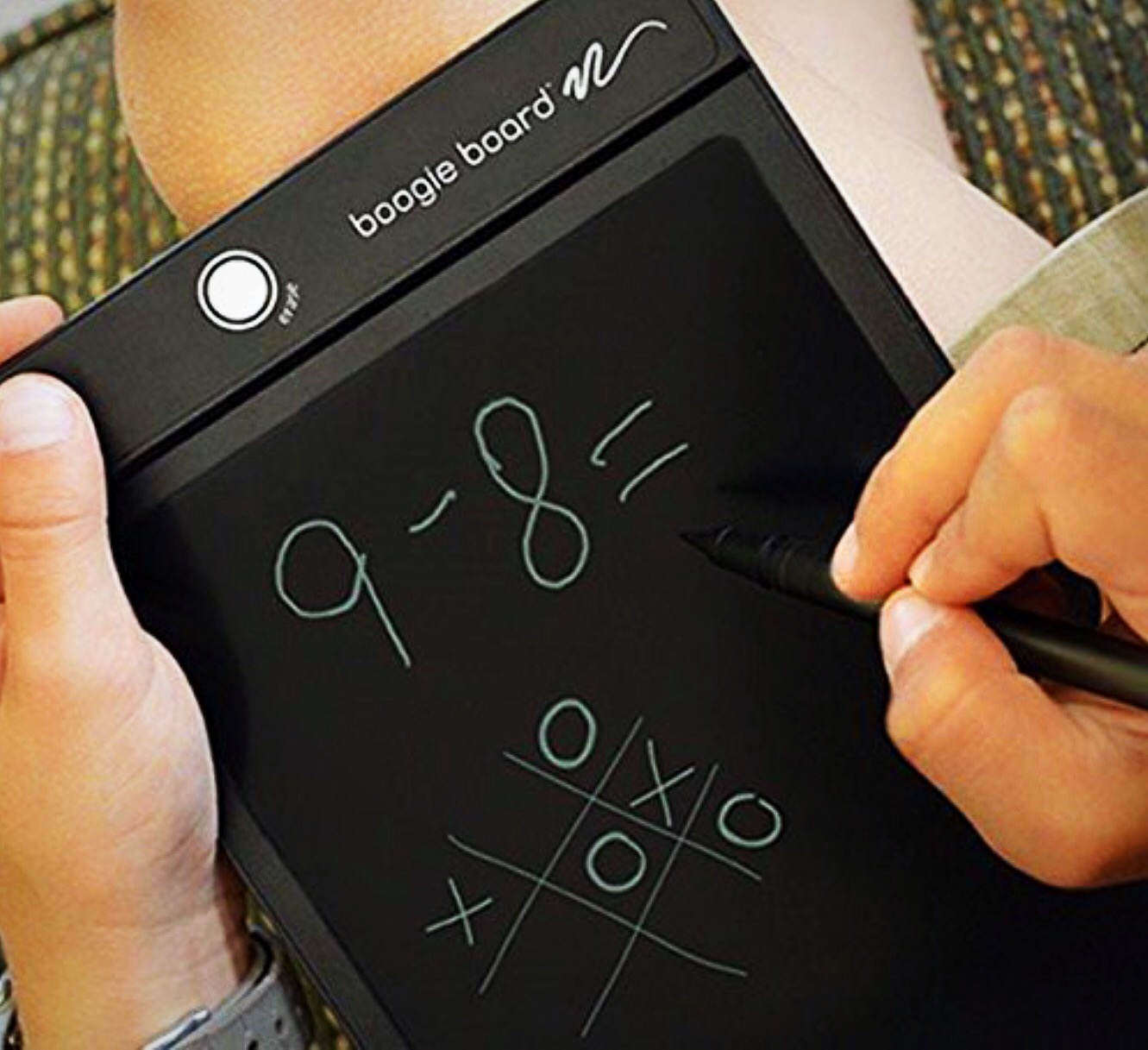 It's extremely durable and lightweight too!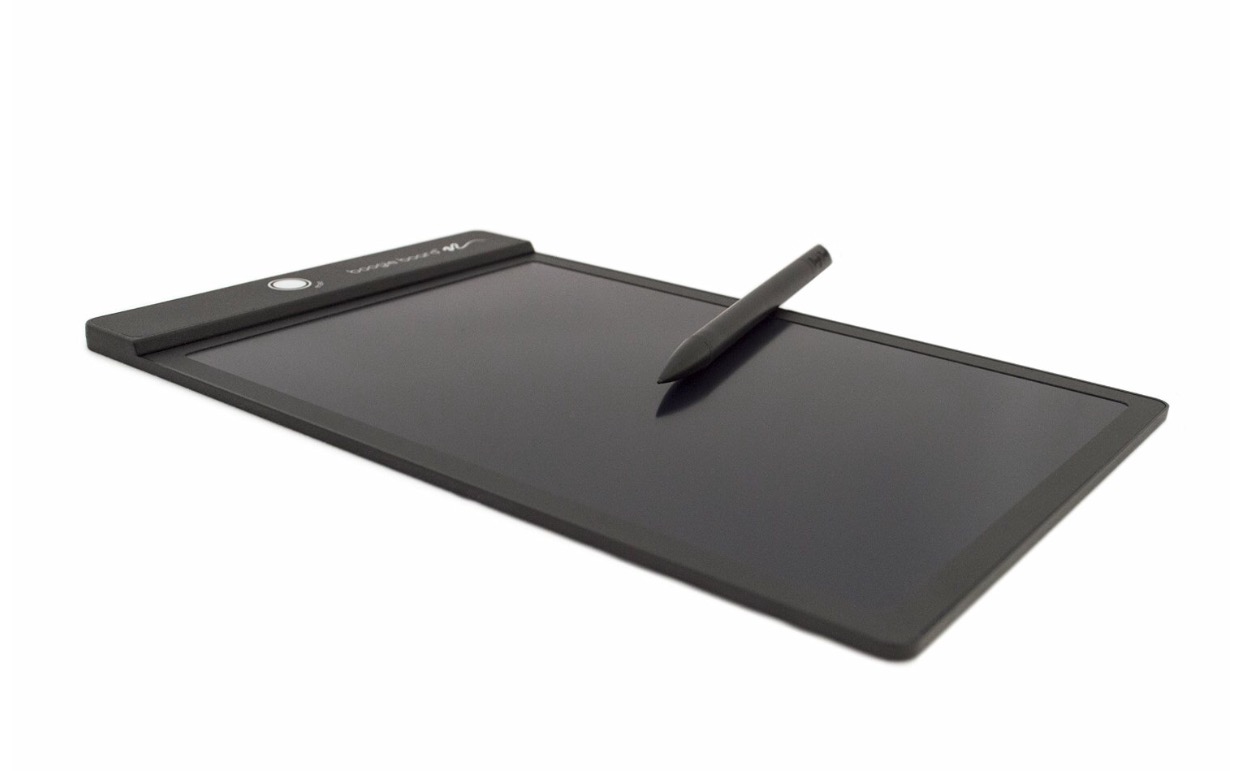 It's perfect for children of all ages to use. Although, it is recommended for children 3 years and older.
You can take it on-the-go and kids can use in the car, at school or at a restaurant.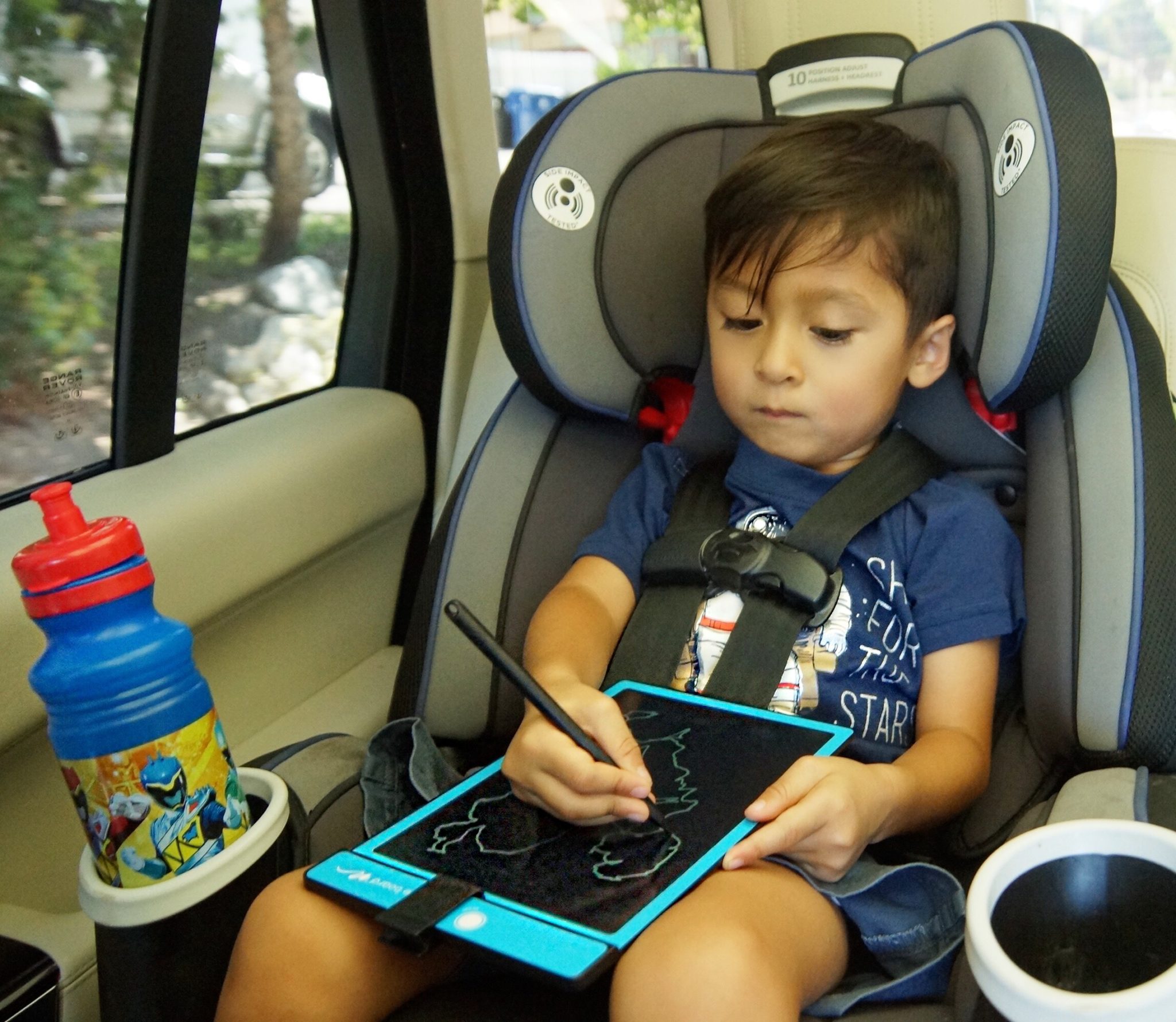 There are other models with different functionalities:
There is an eWriter for lil hands called the Play n' Trace.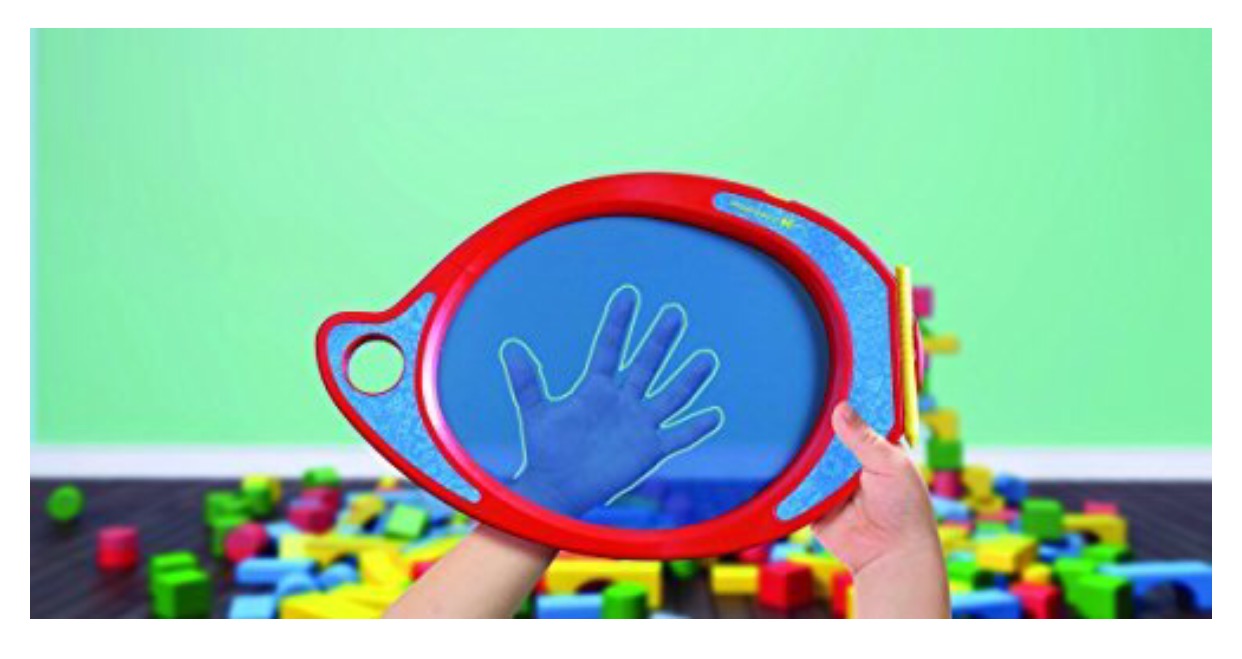 The Jot 4.5 is essentially like the Boogie Board model, however it looks less like a children's toy, minus the translucent screen, and having more of a sleek design.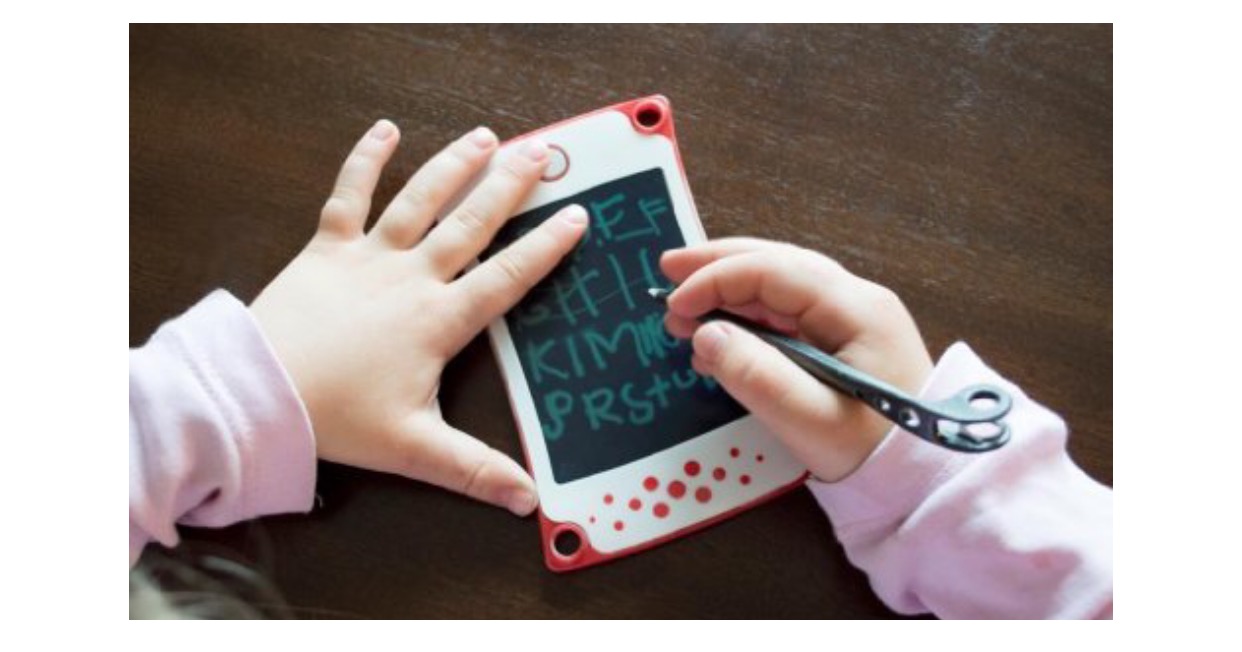 The Jot 8.5 version however has a few more exciting features. First it is 50% brighter than the other versions making it much easier to use, its battery lasts for up to 50,000 erases, and users have the ability to save, edit, and share their creations with the Jot App.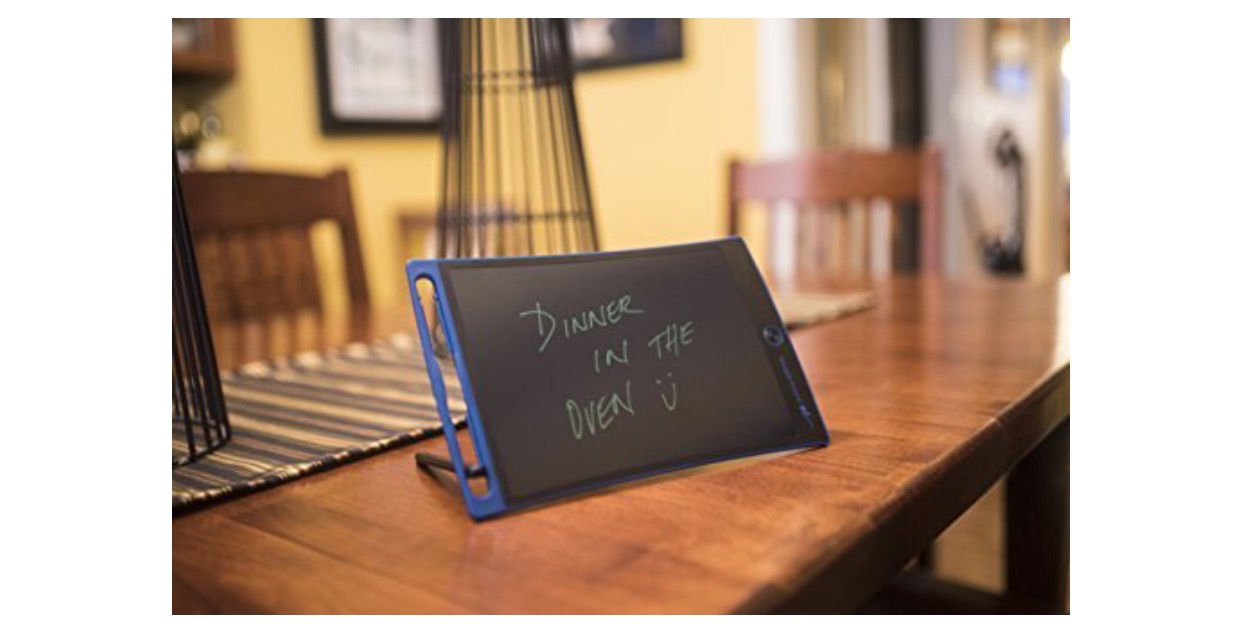 Sync is more for teens who may be a bit more mature for the Boogie Board and is definitely for adults!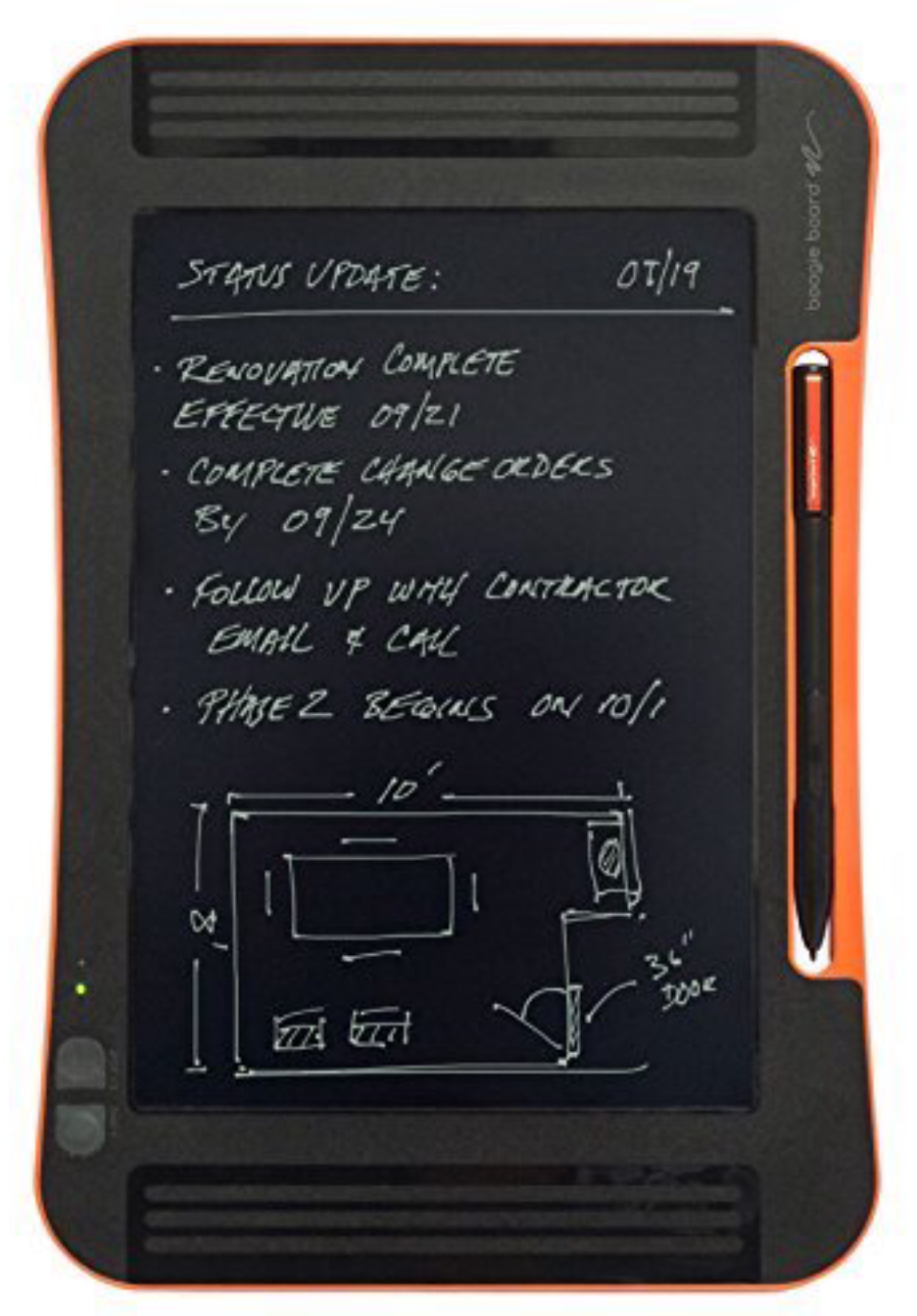 The Boogie Board is an exciting device that is perfect for boys and girls of all ages. My kids LOVE their Boogie Board!
No other device allows kids to continuously draw, write, or trace anywhere and anything, without wasting paper!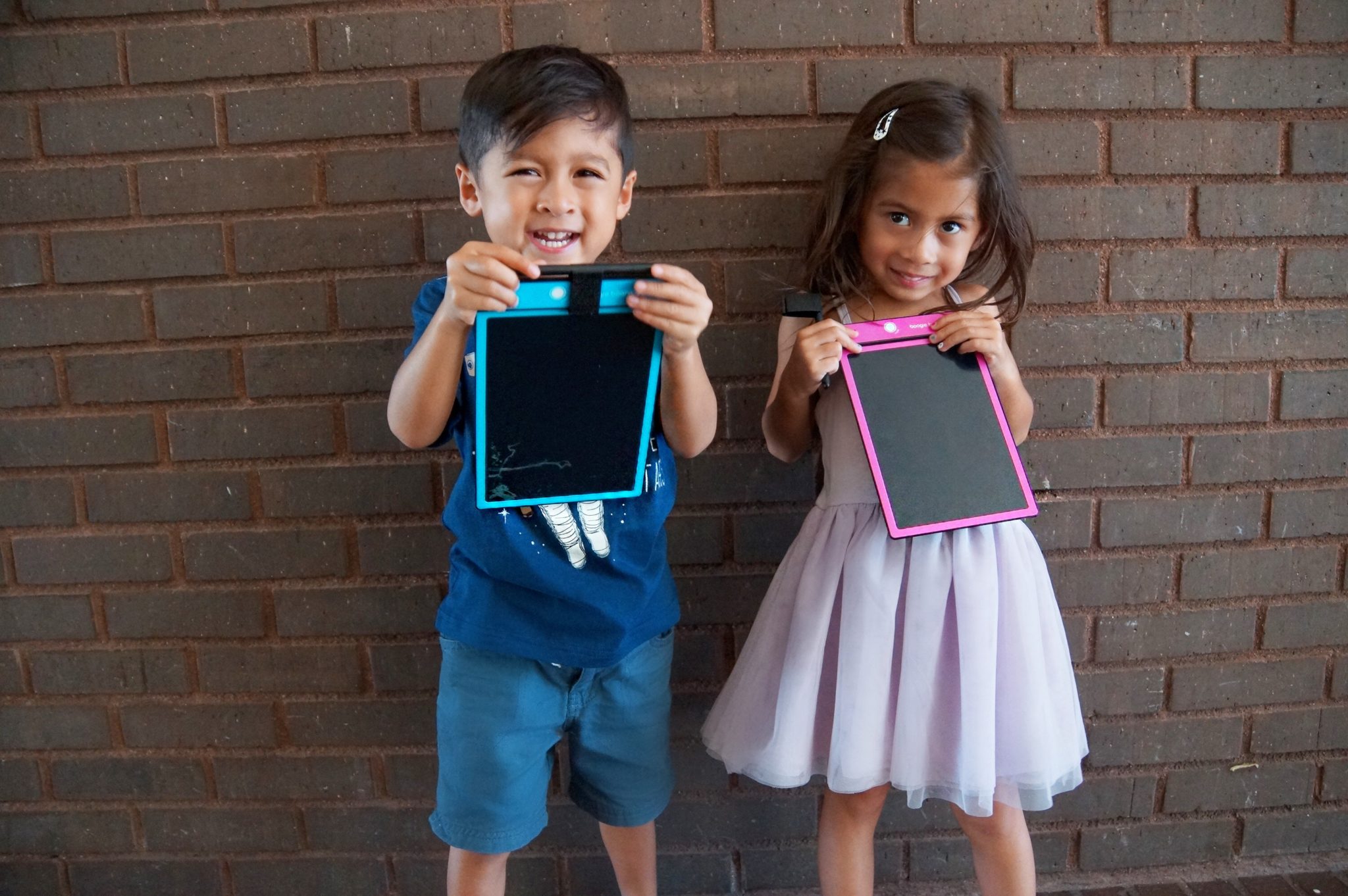 USEFUL FACTS:
Sealed 3V watch battery never needs replacing

The Boogie Board tablet is an ultra 1/8″ thin and is easy to take with you in a purse, scheduler, briefcase or backpack

The case and LCD are made from durable plastic materials; Safe for school use and all around the house, office and car

The Boogie Board tablet's pressure-sensitive LCD writing surface creates lines of different thickness based on how hard you push – just like paper and pen

The image stays as long as you need it to and can be erased with the touch of a button. Create again and again, without the need to charge or connect.
Boogie Board e Writer colors offered are black, blue, green, pink and red for $19.99 – $24.95 depending on the color
You can also purchase the neoprene sleeve for $8.99 – $13.99 depending on the color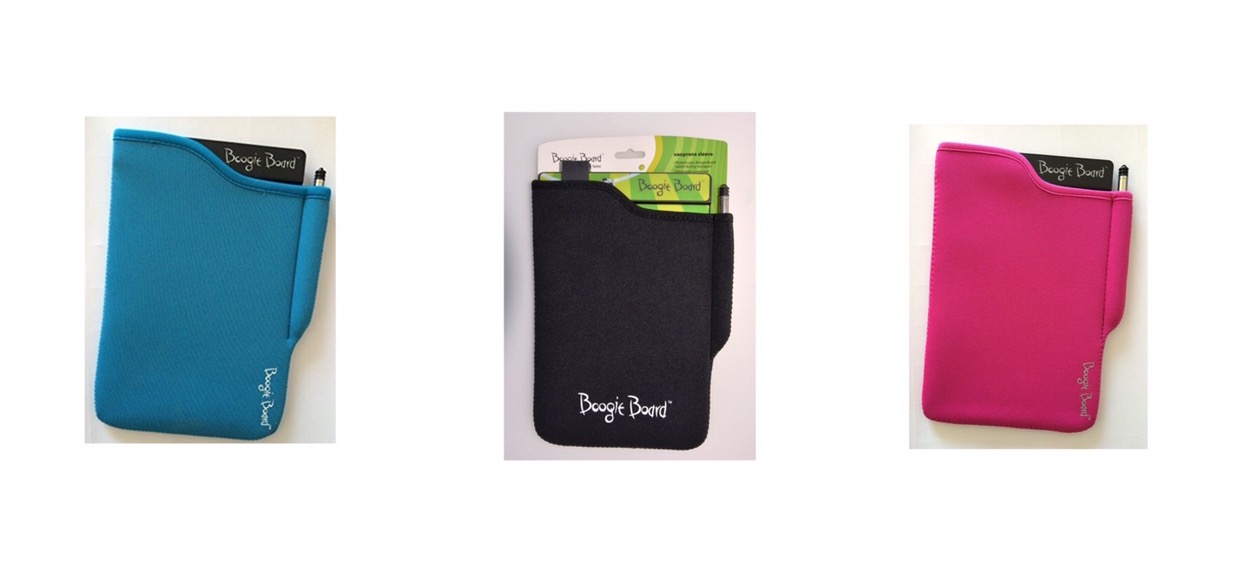 If you would like to purchase the Boogie Board eWriter that my 4 year olds have, you can go straight to here→ AMAZON
If you're looking into purchasing the other eWriters such as Play n' Trace, Sync, Jot 4.5 or Jot 8.5 check out these other retailers. Not all of these retailers have every Boogie Board and every color.
TOYS R US        BARNES AND NOBLE       WALMART        COSTCO        AMAZON
Also make sure to check out MY BOOGIE BOARD for any info, updates and purchases.
Would you find this Boogie Board eWriter useful? Post your comments below.
Don't forget to subscribe to my email list so you can stay connected with me!
Mom on Duty…
Rocio
---