2016 Travelers' Choice® Award
By TripAdvisor
Grand Solmar Land's End is a desert by the sea. It's a rare location bordered by the Pacific Ocean and the Sea of Cortez in Mexico's Baja California.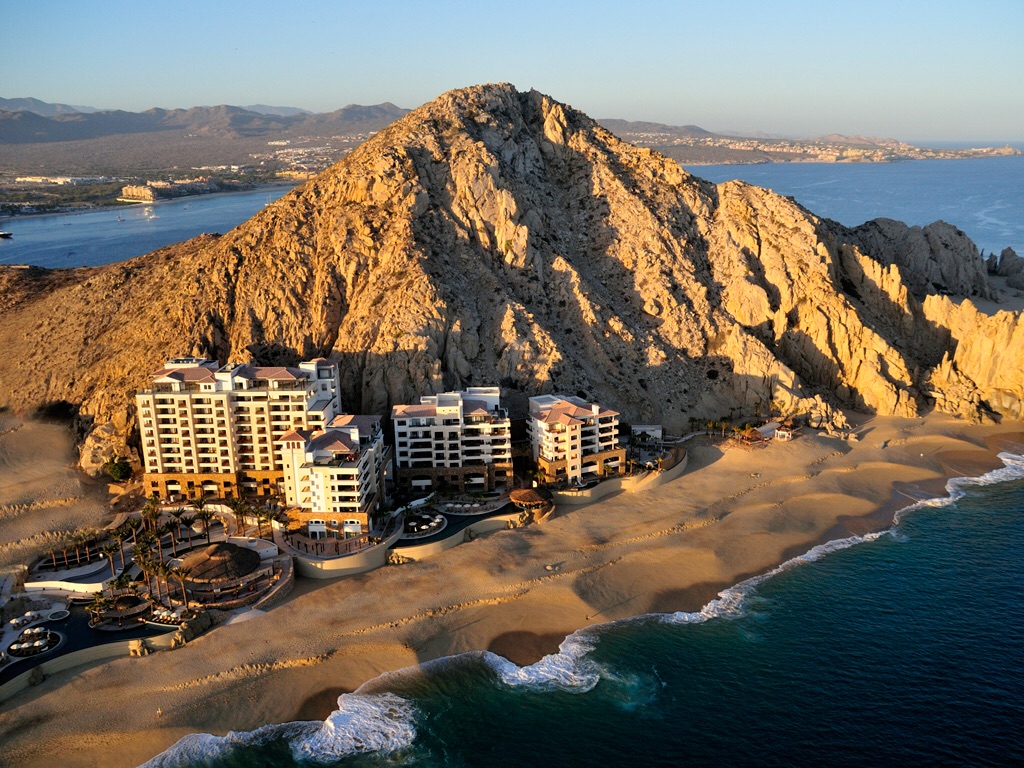 My husband and I usually go to Playa Del Carmen when visiting Mexico which is a 5-hour flight from Los Angeles.
We decided to visit Cabo instead since its only a 2- hour flight from LA.
When planning a vacation my husband and I look at 3 things: the pool area, the kid's club and food options.
We got very excited when we read that ALL 7 pools were heated. We also saw the Kid's Club schedule and were impressed with the activities that are available. They also offer an All-Inclusive Multi-Property Meal Plan.
We were sold!
This was the beautiful view we saw when checking in.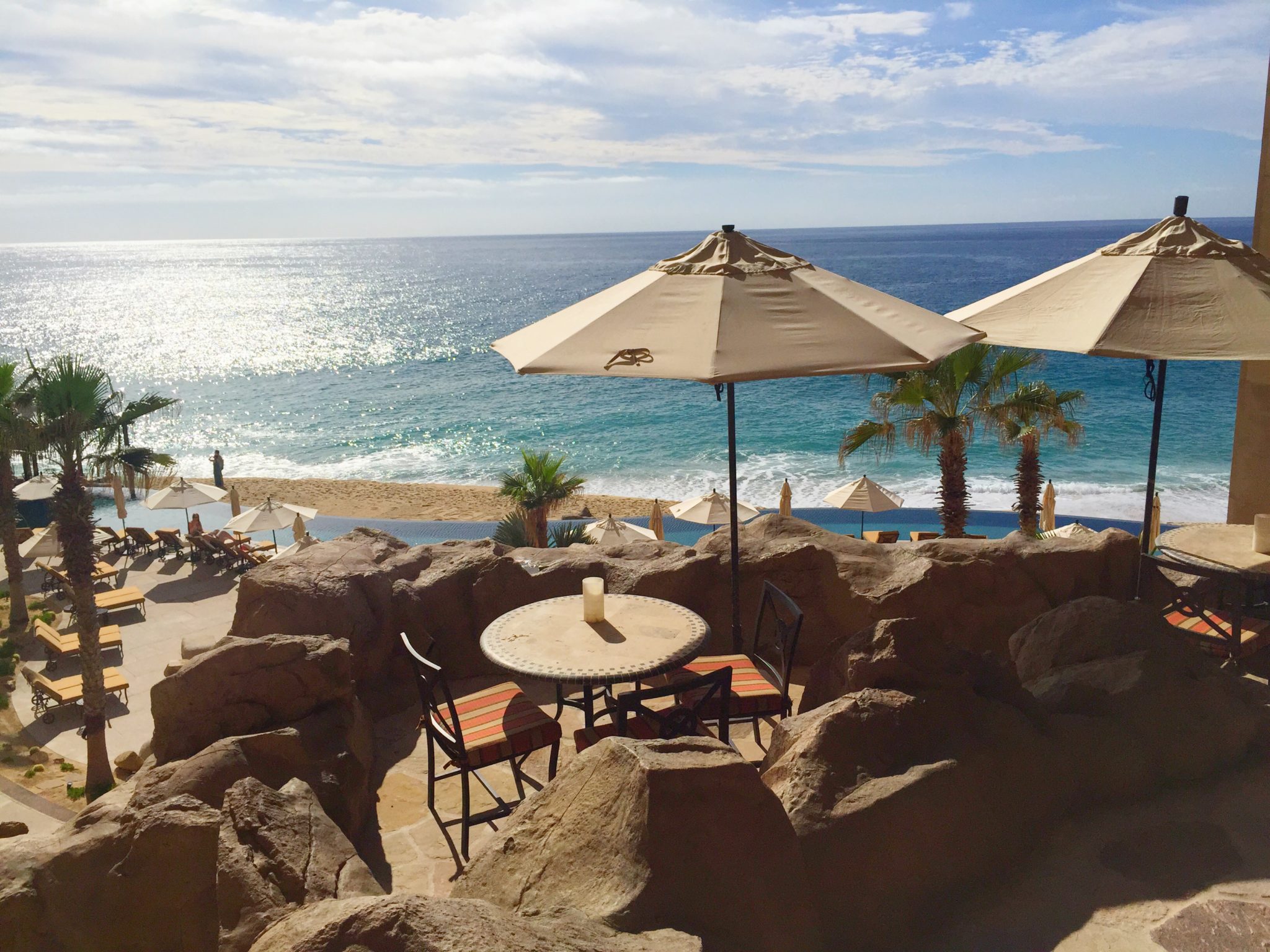 Check-in time is 4:00pm but we got there at 3:00pm and they were finishing up tidying our room. In the meantime a lady named Ericka brought out some fish food and let my kids feed the fish.
They absolutely LOVED it!!!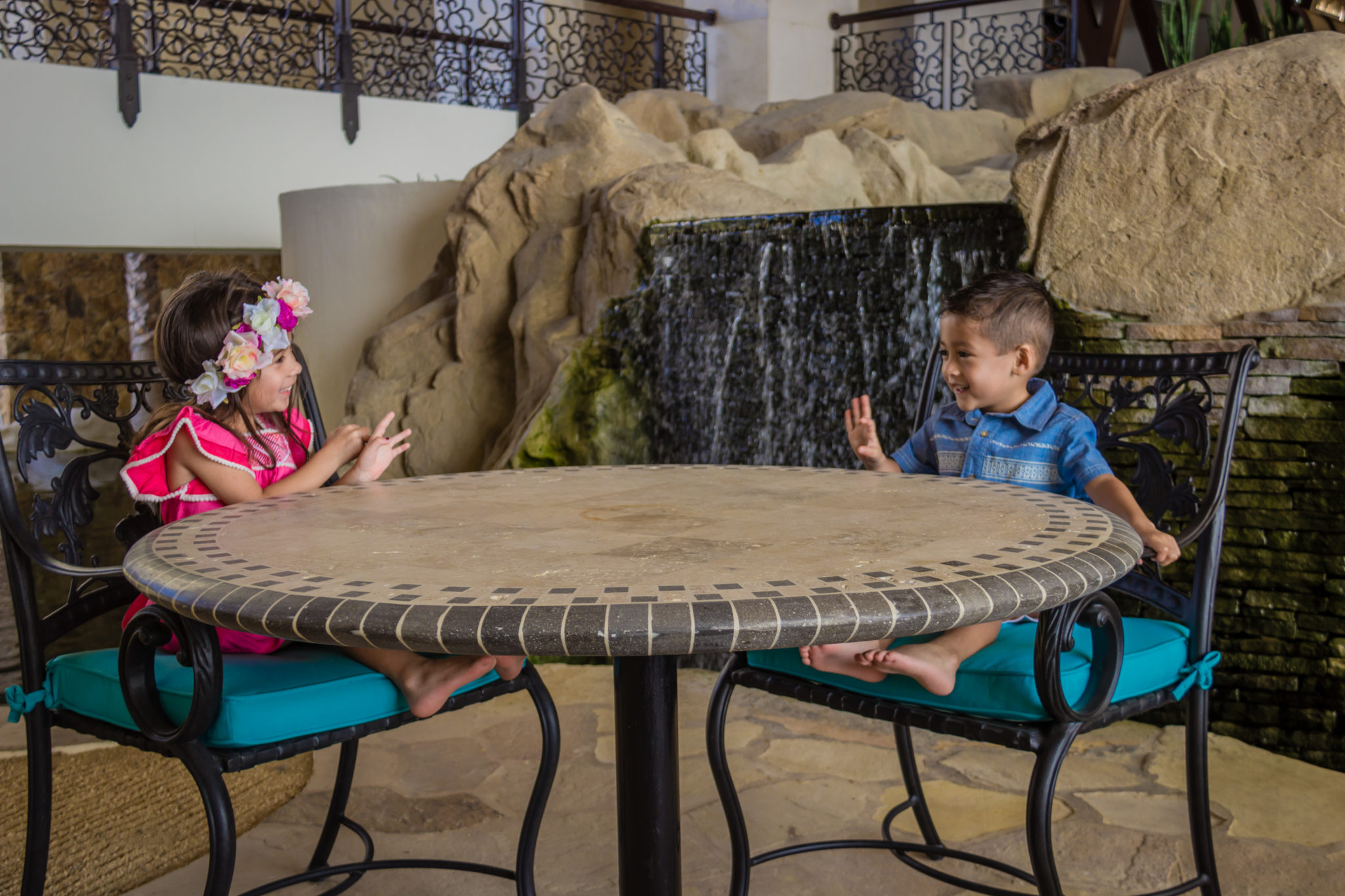 As we made our way to our room we saw all 7 HEATED pools; 4 of them were infinity pools and 3 of them had zero-entry. The water of the pools match the color of the ocean! It's unbelievable!
Below is the Adults Only Infinity Pool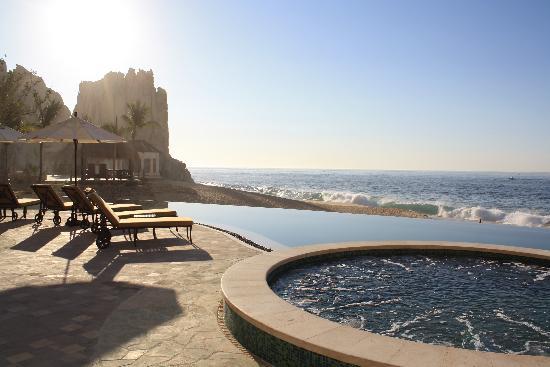 This is the Family Sunrise Pool, where you can drink & dine INSIDE THE POOL!!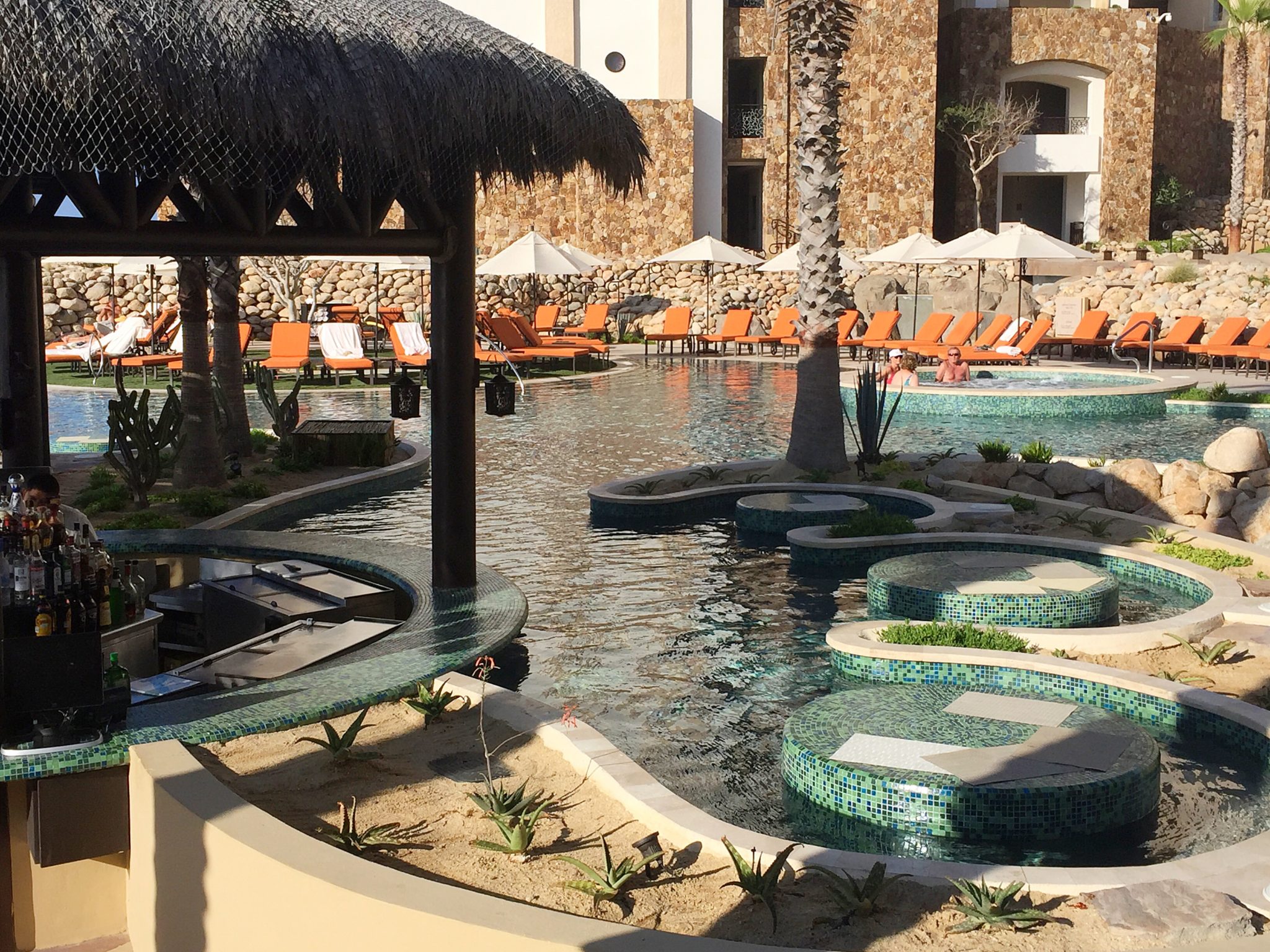 The Family Infinity Pool at sunset…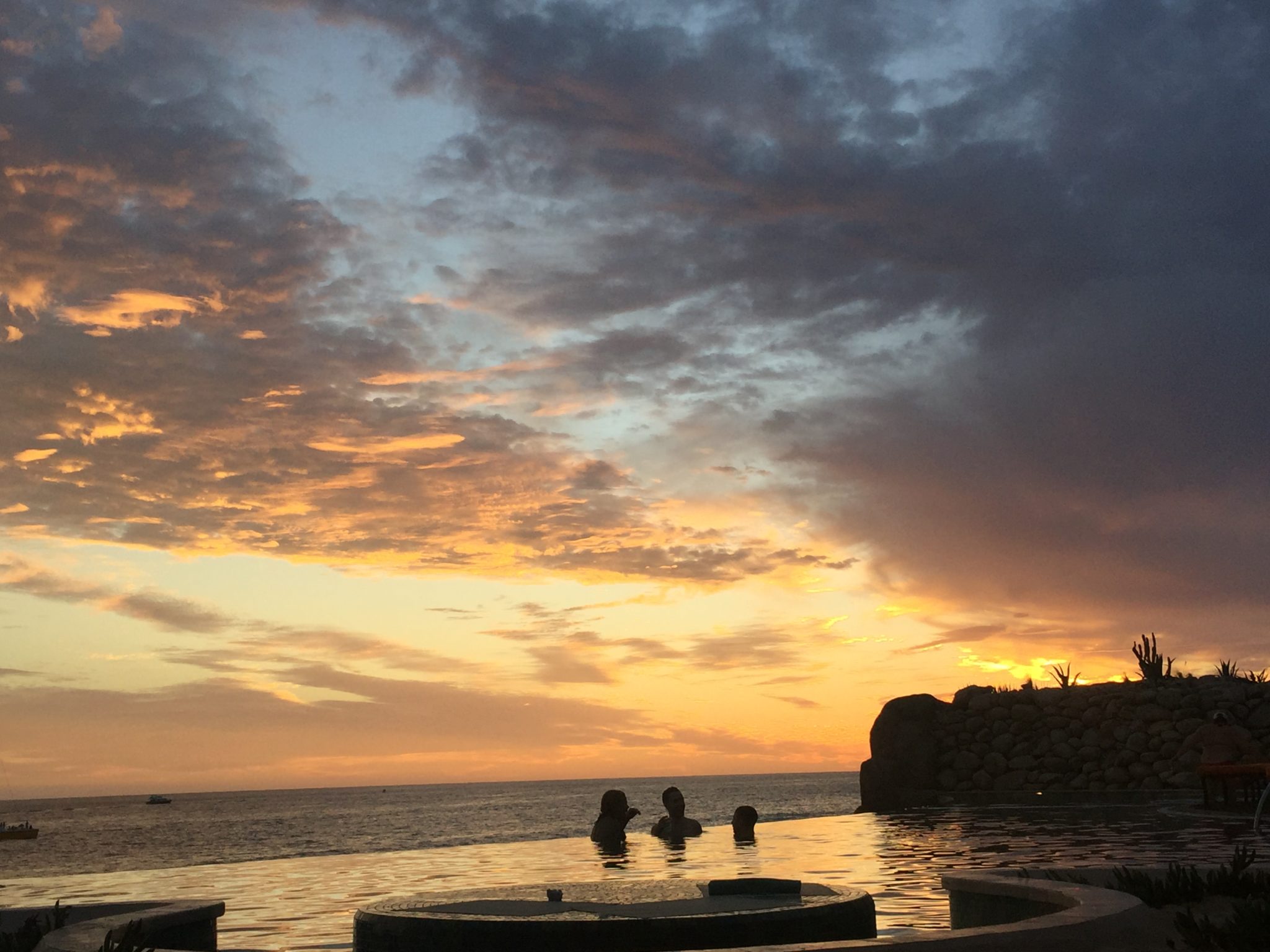 The Cabanas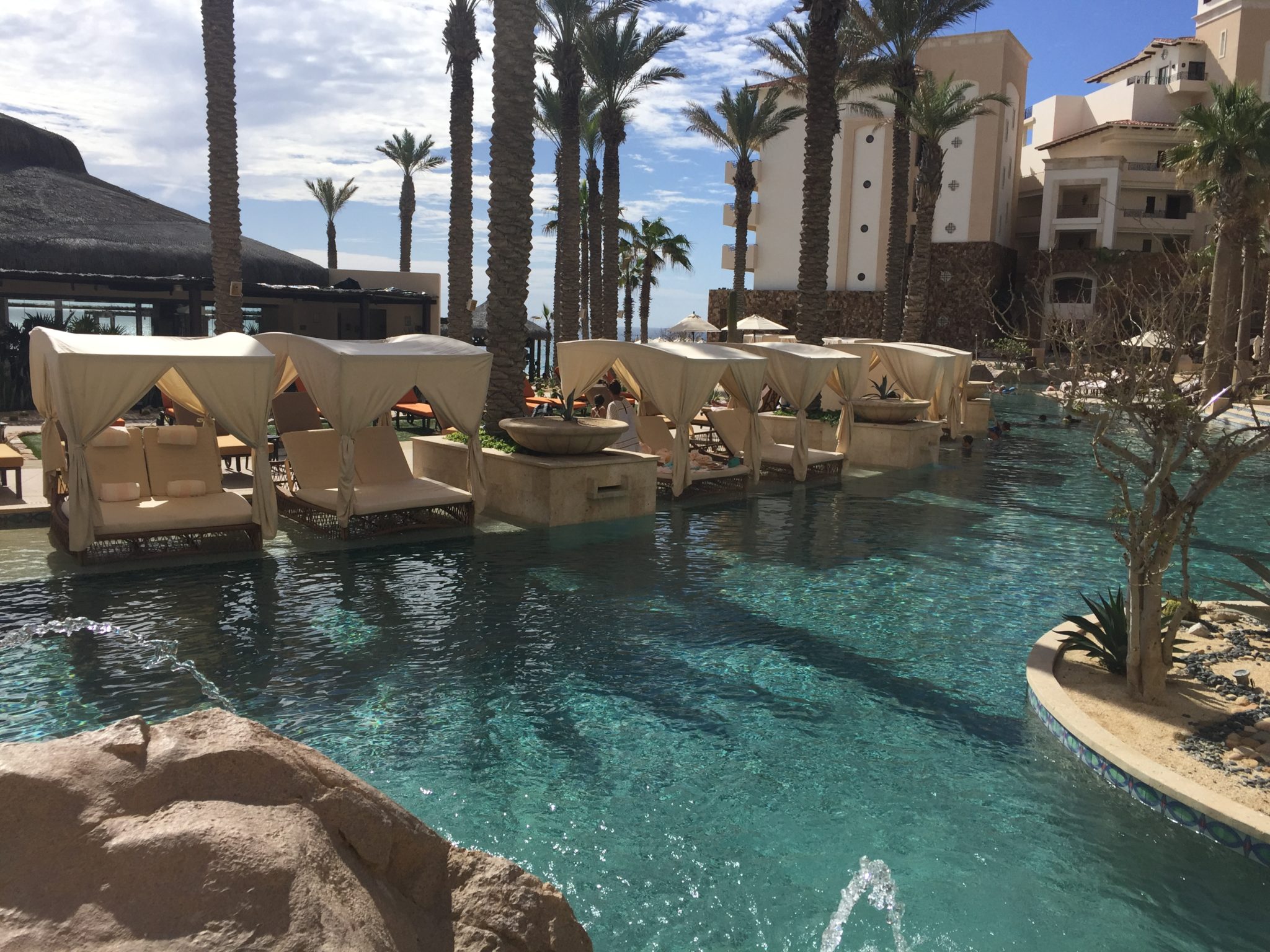 The Infinity Sunset Pool by day…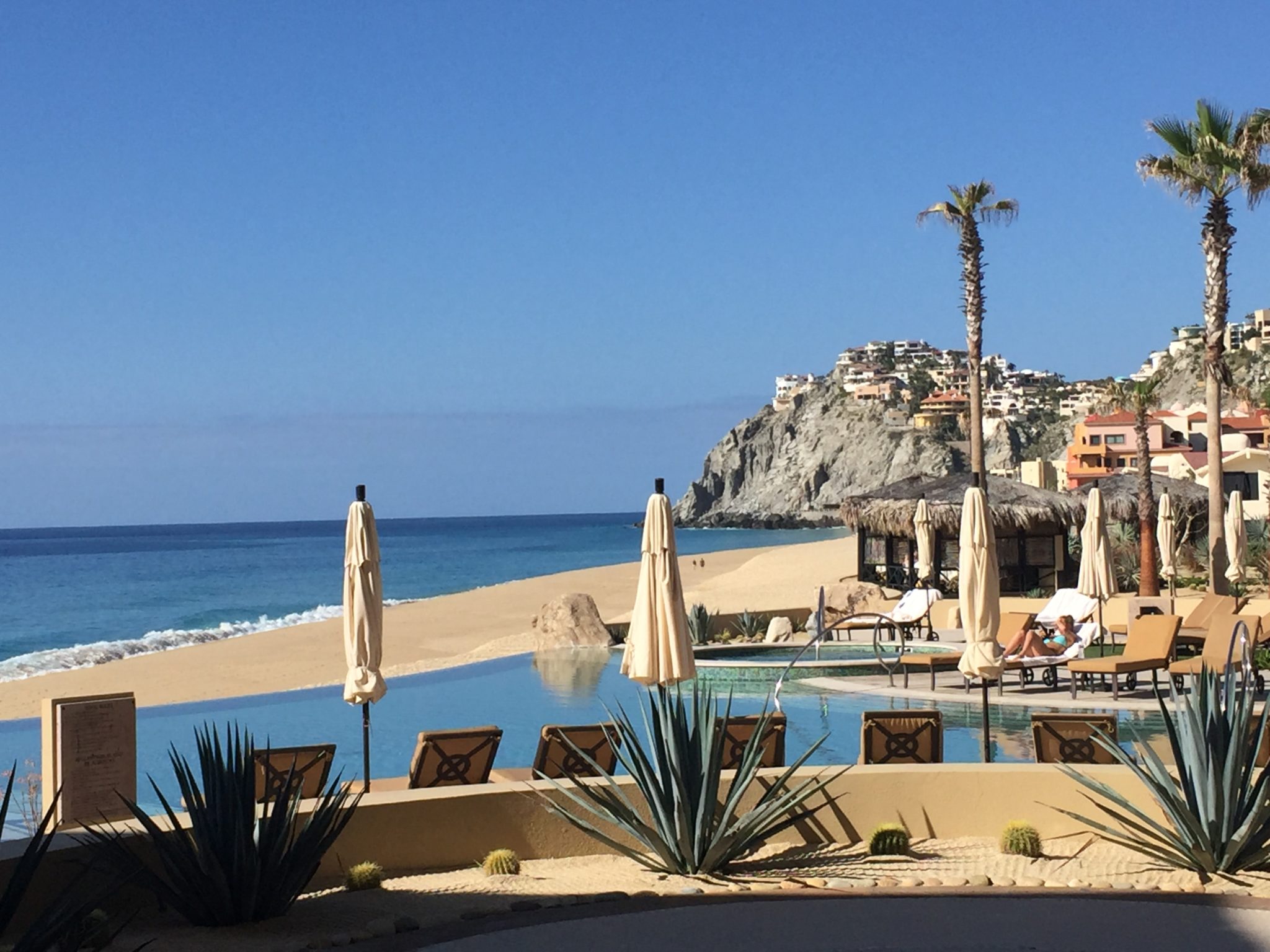 The Infinity Sunset Pool by night…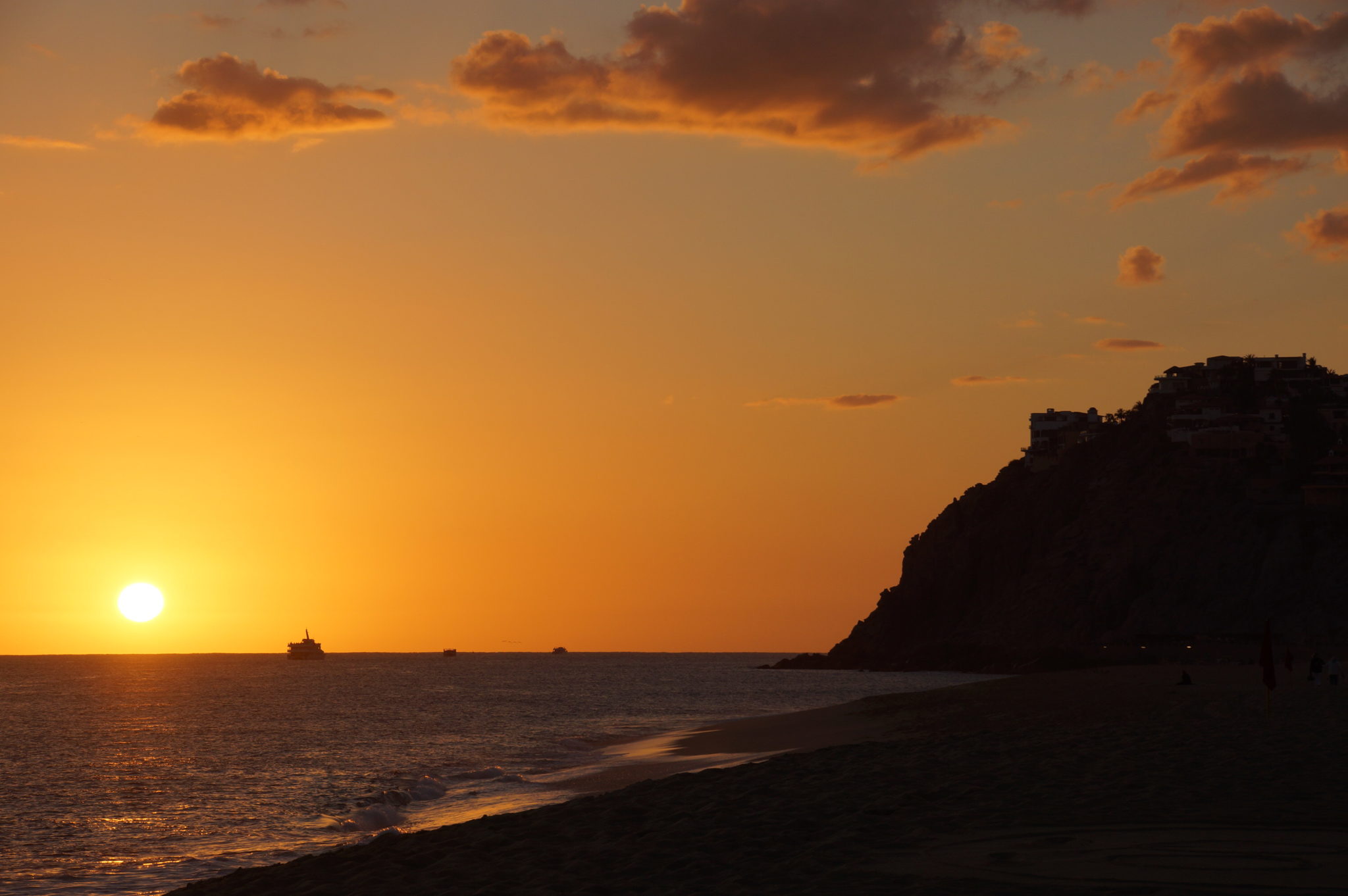 The zero-entry heated toddler pool…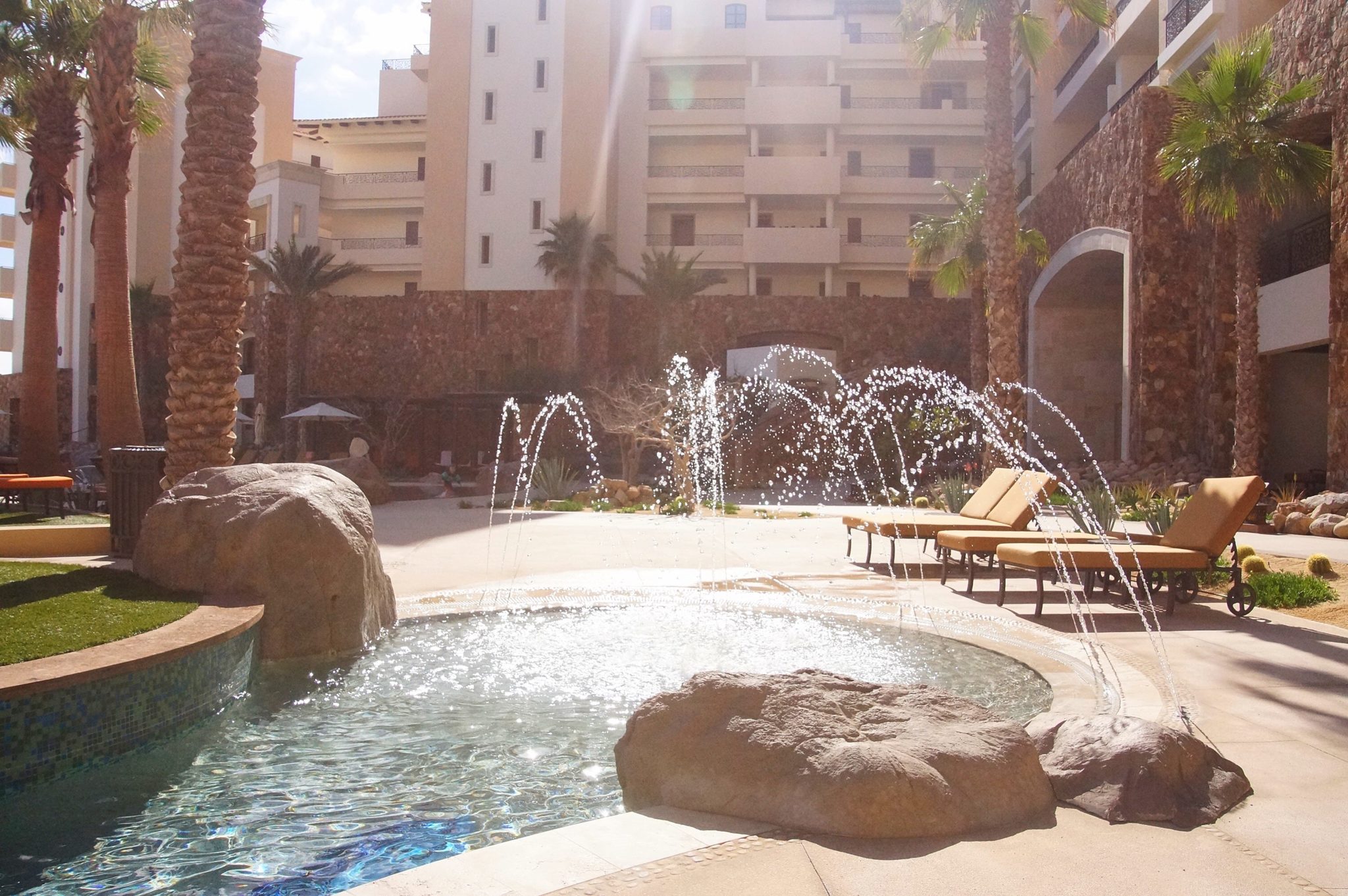 OUR ROOM: Grand Suite, 1 bedroom – Room 2405 (Building 2, 4th Floor, Room 5) Huge terrace facing the sunset. These rooms are popular and requested more often because of the sunset. If you want an unbelievable view you should definitely get a room that faces the sunset.
2 TVs, 1 Queen bed plus a Murphy fold-out bed in the living room area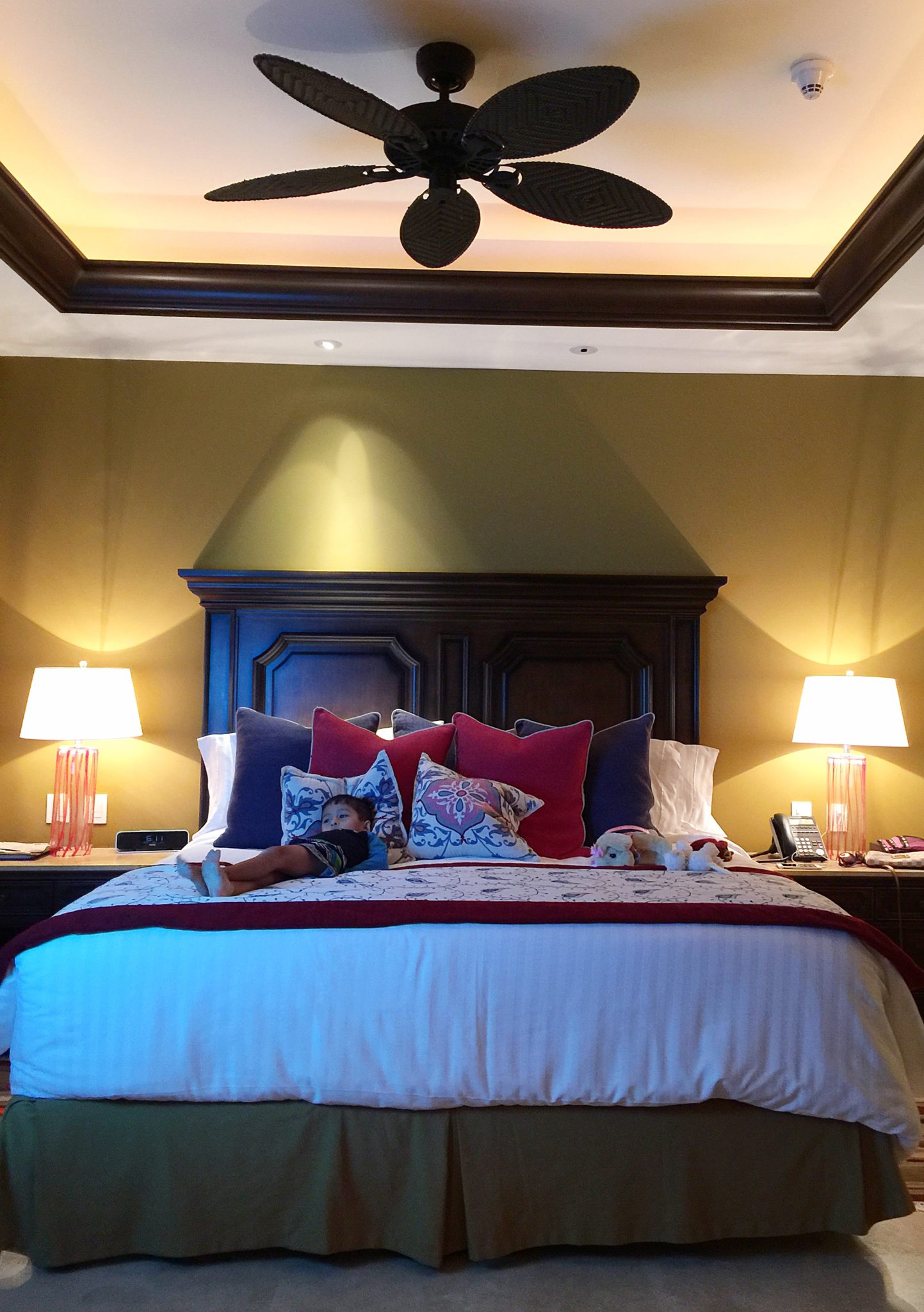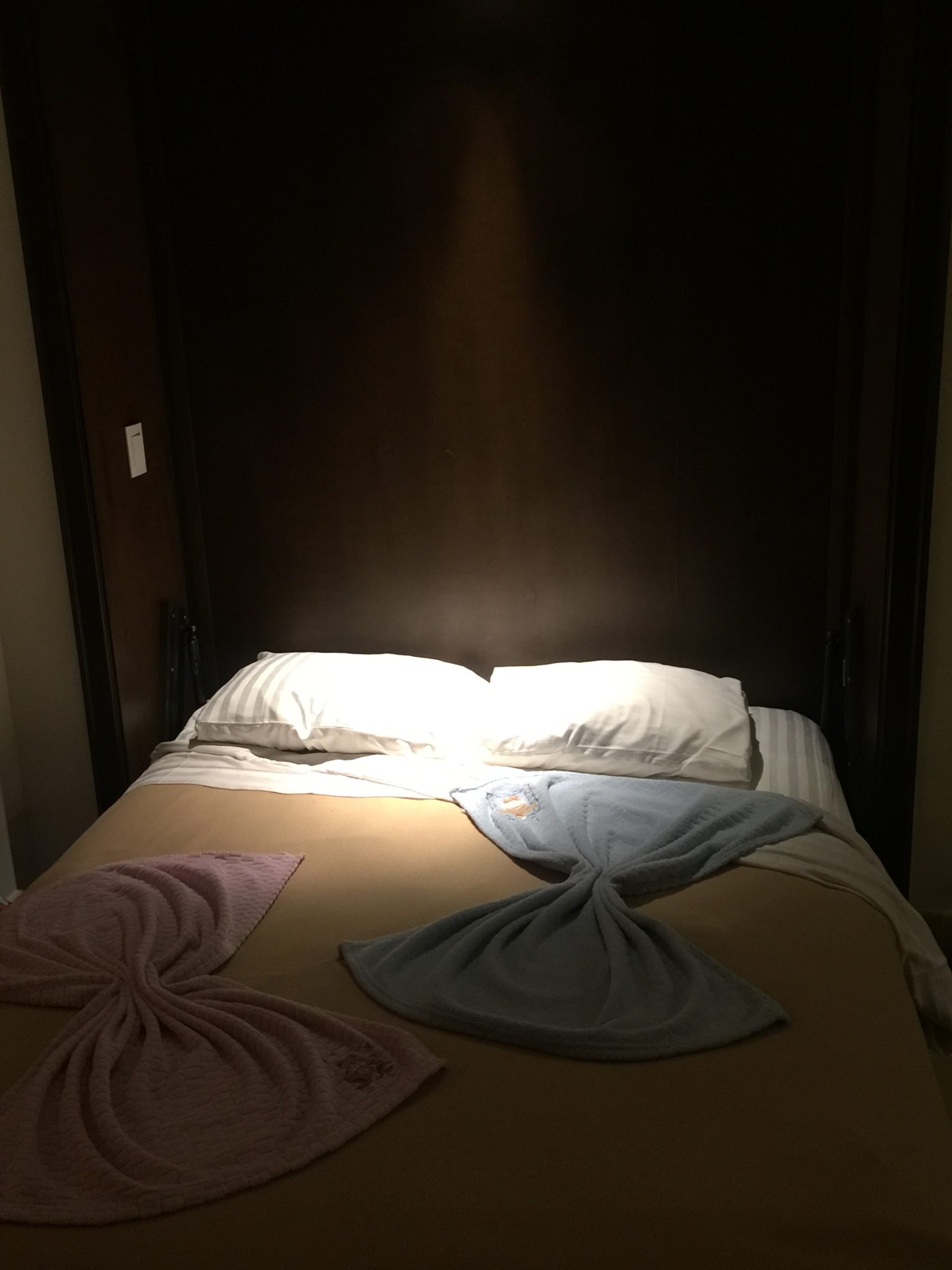 There is a small closet with some shelves (no drawers), AMAZING shower (but only conditioning shampoo not shampoo and conditioner) plus 2 bathrooms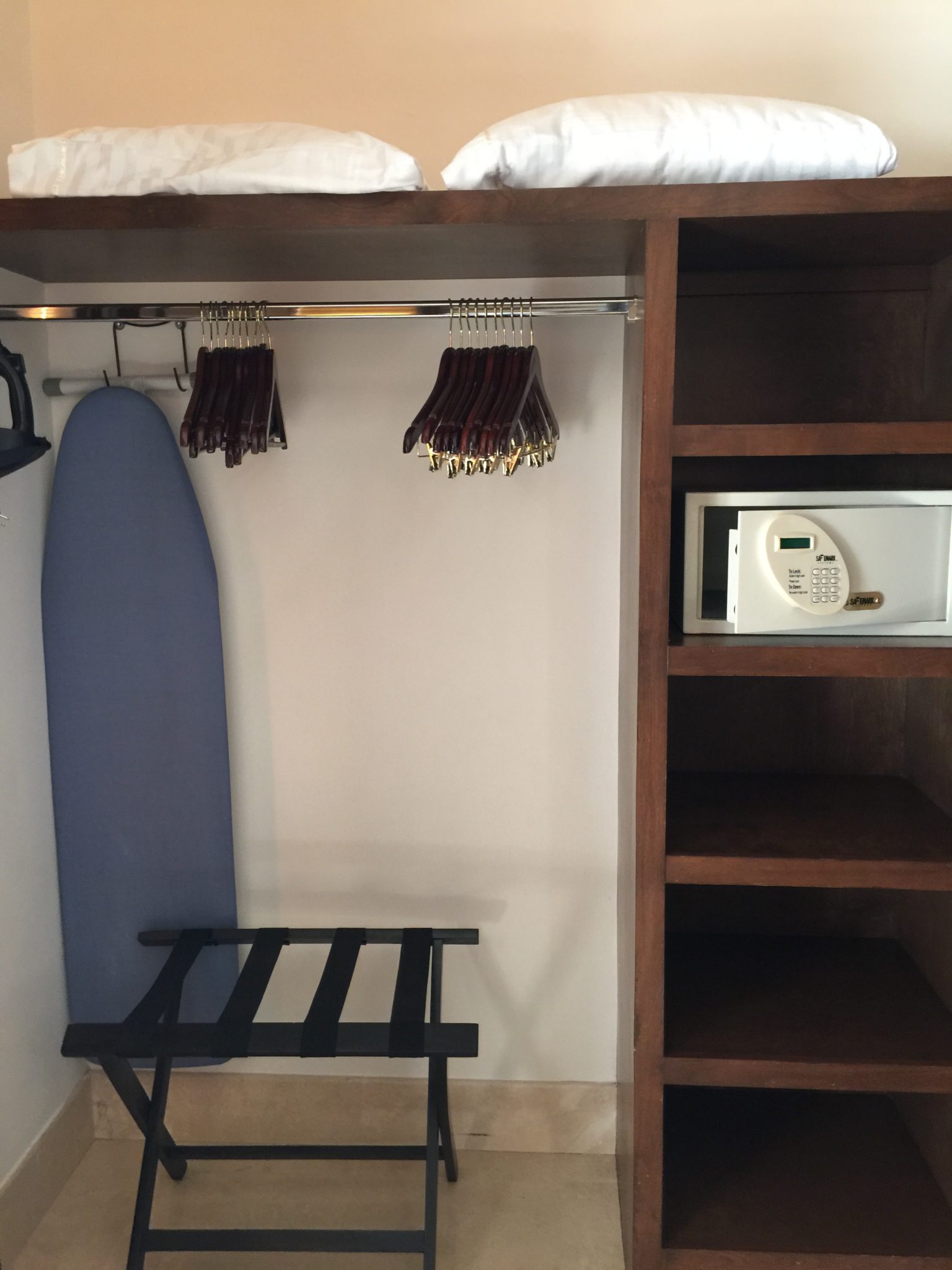 TV: They offered Nickelodeon, Discovery Kids, and Kids HBO (No Disney Channel). TVs are not that up-to- date. We had trouble with them and had to reset both. Maintenance came quickly to fix the problems with the TVs but it was an inconvenience.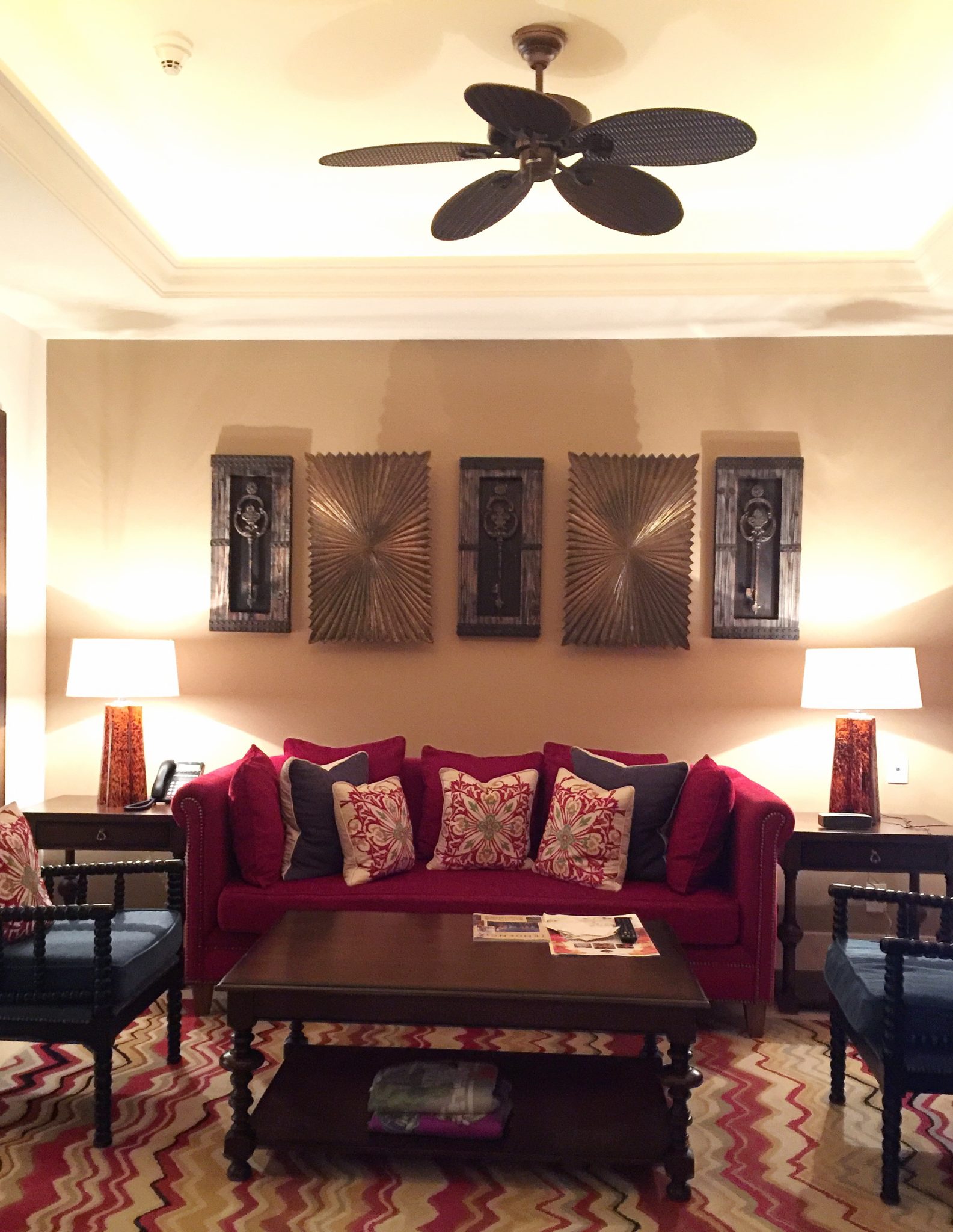 Full Kitchen: We didn't use it because a grocery store isn't within walking distance. The 'OXXO' liquor store is close by but doesn't carry very many groceries. You would have to go to Walmart or the Mega Store to buy groceries, which you would need a taxi for. It's about 10 minutes away.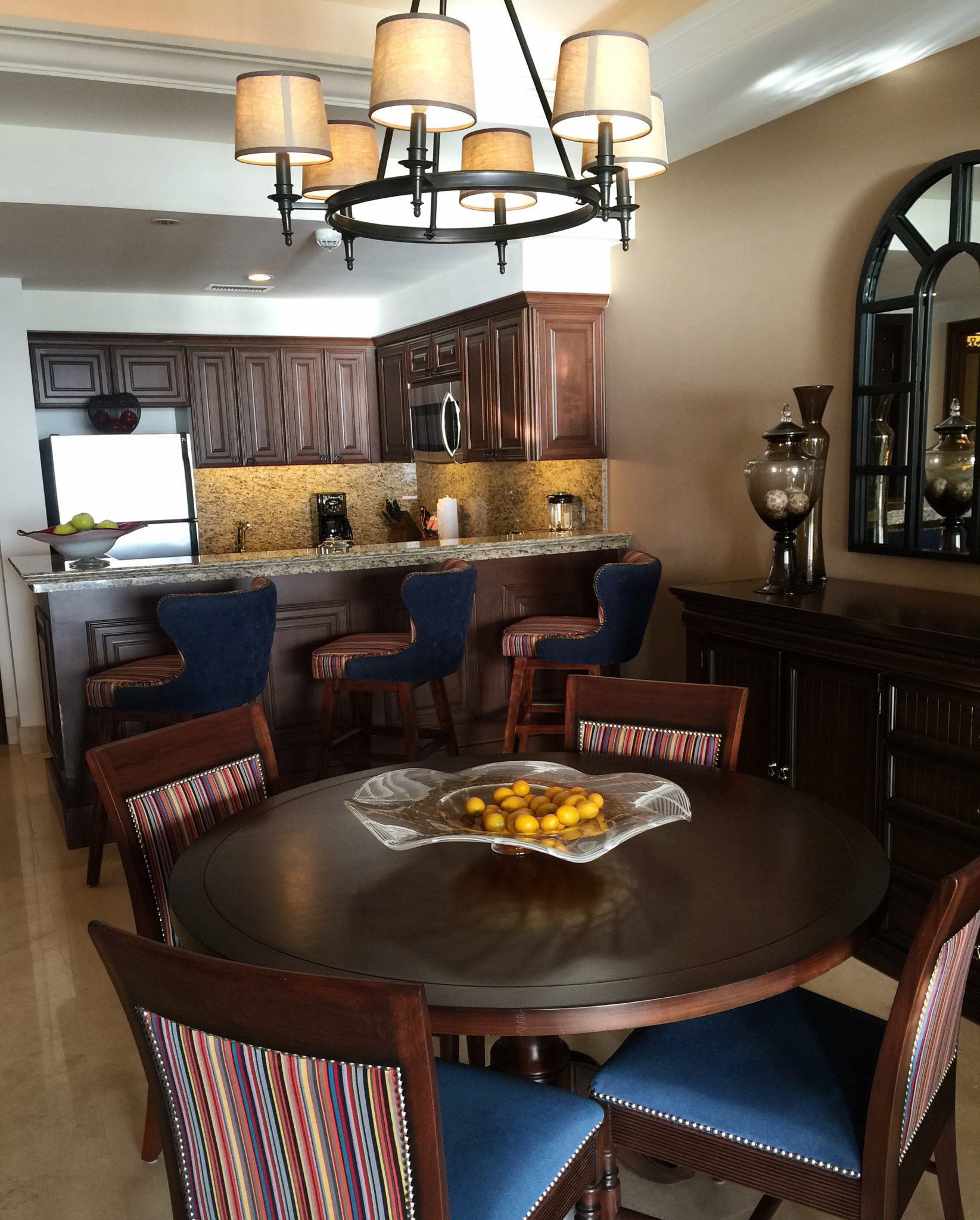 The resort has built a mini mart on the property but is still not open (as of 01/30/16) because it is awaiting inventory. When it's finally open it will be a huge convenience for everyone but especially for parents with kids. Can't wait until it's up and running!
OUR ROOM: Grand Suite, 1 bedroom – Room 4103 (Building 4, 1st Floor, Room 3) Floor level suite in-between the gym and the Kid's Club PLUS it's in-front of the toddler pool. This room has the exact floor plan as the first room we stayed in but is just in a different location. We wanted to try a different location this second visit to Grand Solmar Land's End.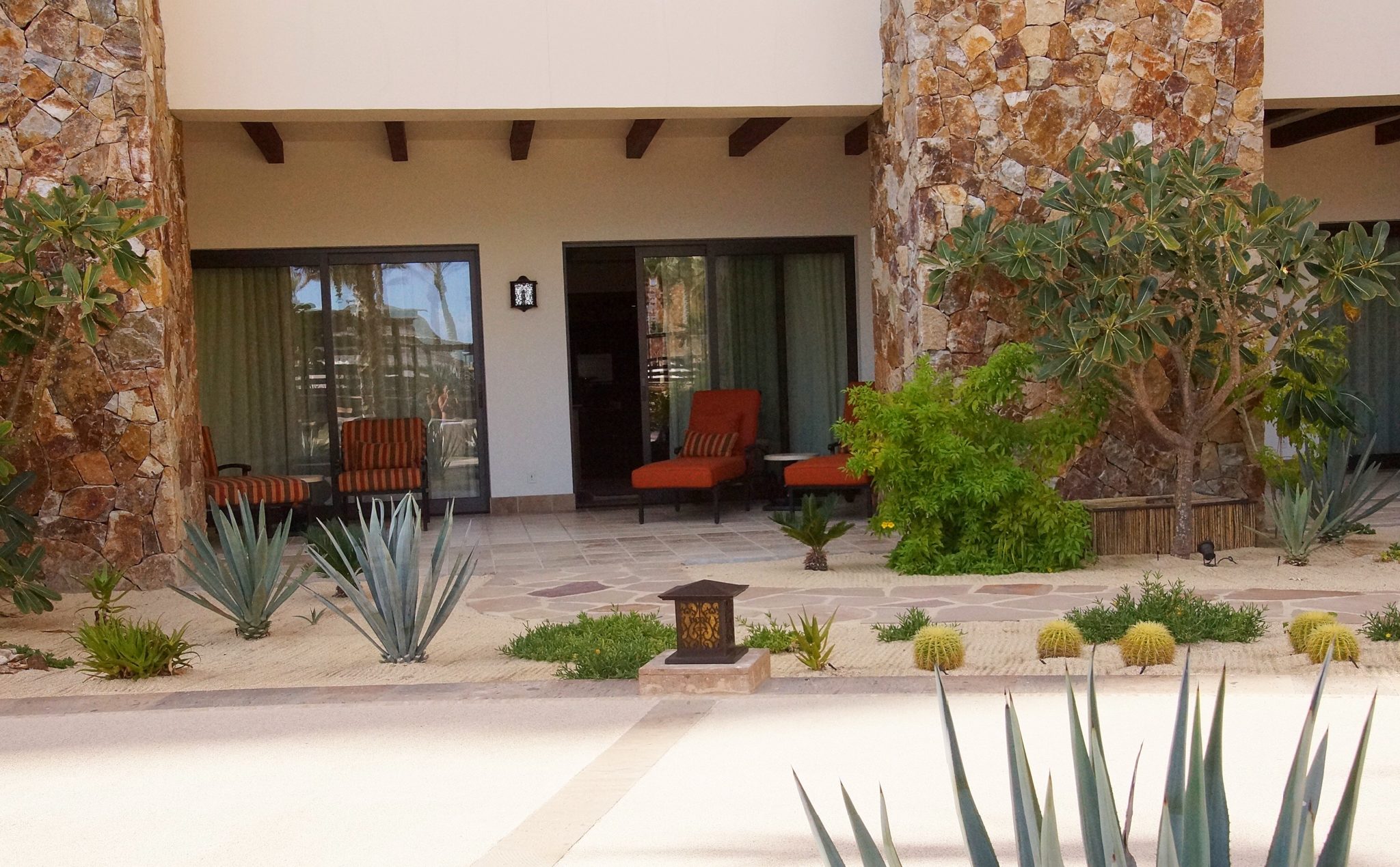 As a mom this room was WAY more convenient than a 4th level room. You don't have to use an elevator to carry any wet stuff or go up and down with a stroller. The only downside to this floor level room is that we weren't facing the sunset (which my husband absolutely loves).
ALL-INCLUSIVE:
I would definitely add the Meal Plan. Kids under 4 years old eat for free. Kids 5-12 years old get a 50% discount. This Multi-Property Meal Plan includes ALL restaurants and bars at Playa Grande as well. 24 HOUR ROOM SERVICE.
You have the freedom to order whenever you want…from breakfast in bed to lunch by the pool. It's so convenient, especially if you have kids. If you want an ALL-INCLUSIVE meal plan you must purchase it for 3 consecutive days or more. For example, you can't purchase an ALL-INCLUSIVE plan for just 2 days.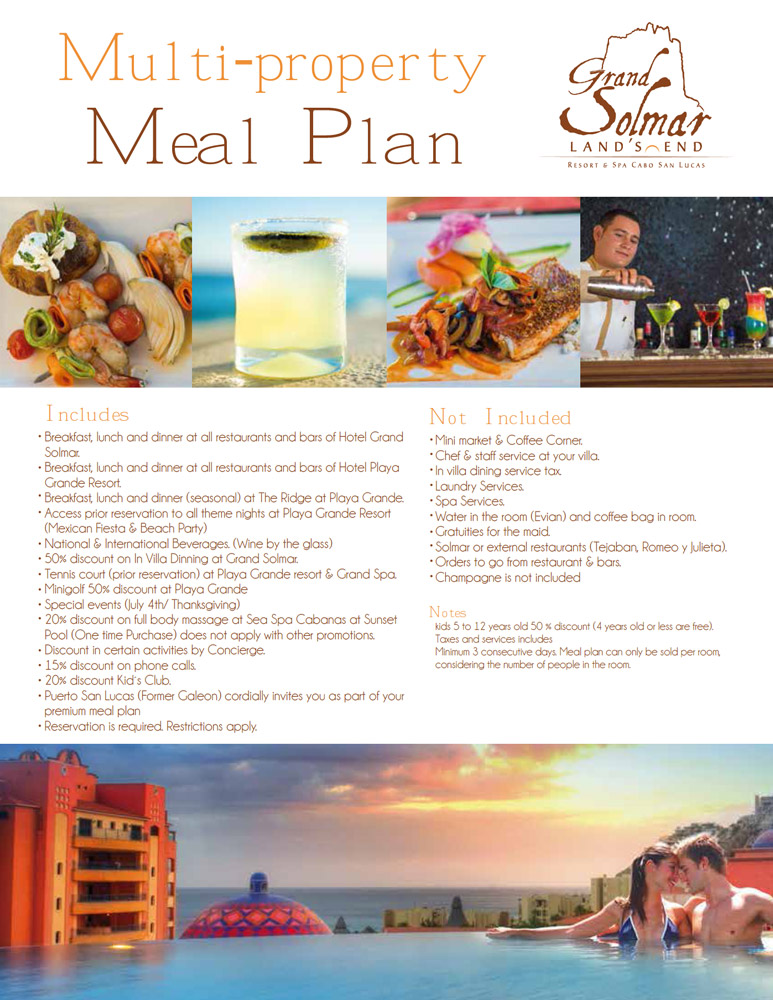 Restaurants include:
Don Luis
La Roca
Sunrise Pool
Sunset Pool
Las Brisas
Snack bar/Quick lunch by pool
Las Olas
New 'stunning' Sports Bar (opened 11/30/15) where you can enjoy all the games! They offer American Comfort food. They have two menus now. I recommend the beef sliders! This fire pit is outside the sports bar. On occasion they will have a cellist playing. It's really nice & soothing.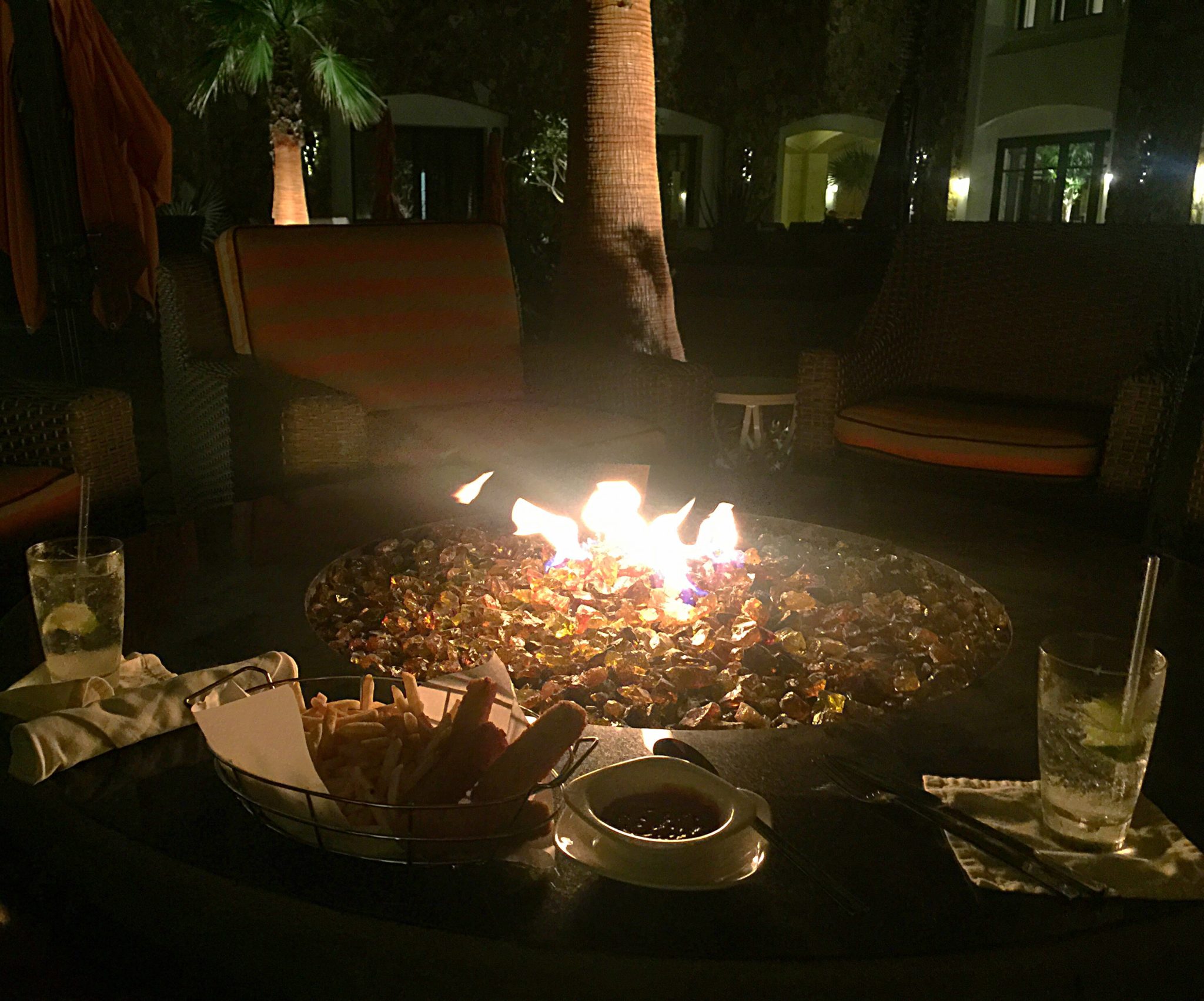 Sunday Brunch at La Roca is AWESOME! They even have live music. La Roca Restaurant only has buffet on Sundays now. Monday-Saturday you order breakfast from the menu.
You can also eat at Playa Grande Resort if you have a Meal Plan. They have buffet every morning from 7:00am-Noon.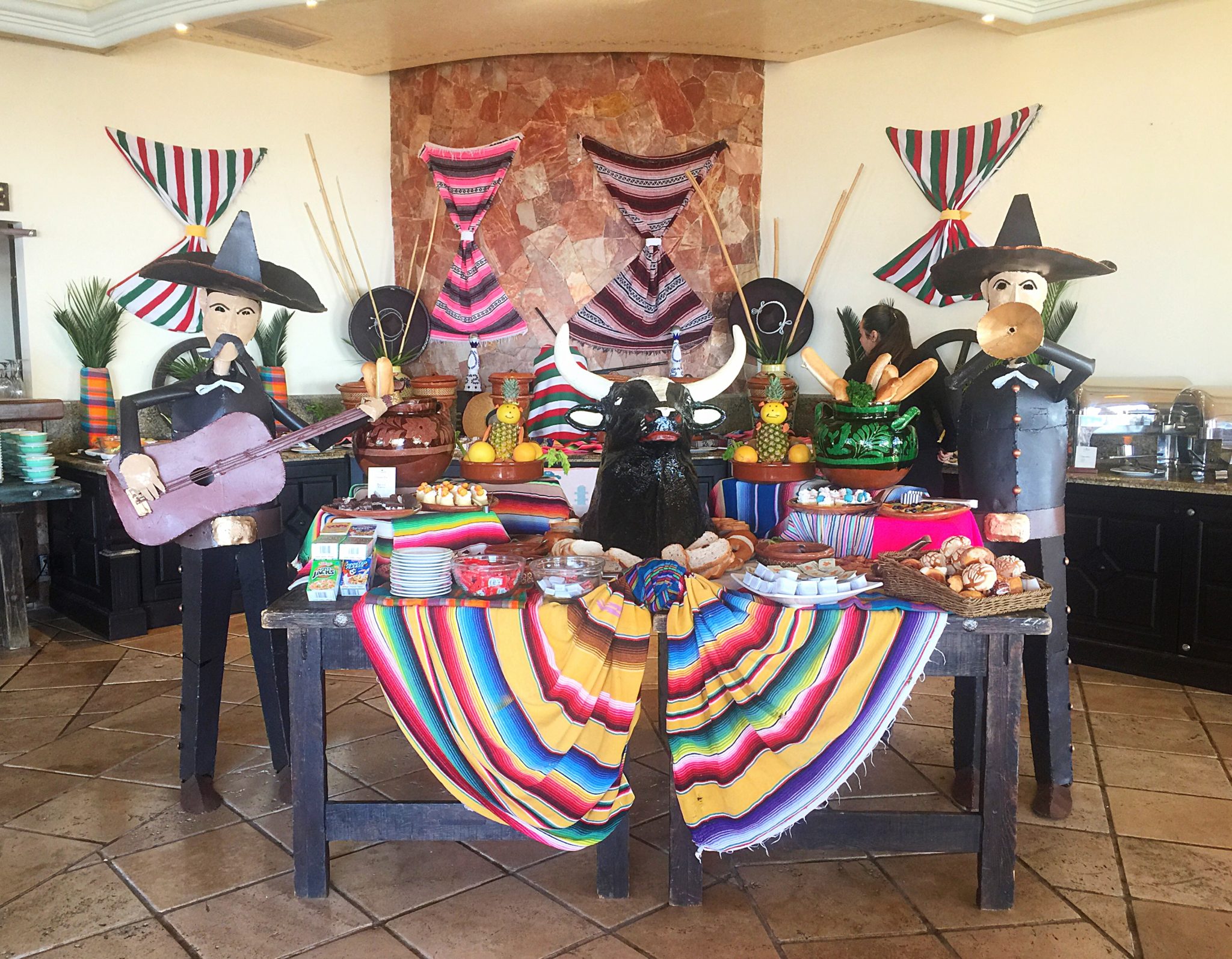 Don Luis Restaurant has themed dinners:
Every Monday- Seafood Night
Every Tuesday-Pasta & Shrimp Festival
Every Wednesday- Argentina Churrasco Night
A cellist plays by the sports bar. There's a fire pit outside with a new menu.
Every Thursday-Fish Market Night
Every Friday-Pasta & Shrimp Festival
Every Saturday-Flavors of Mexico with Mexican Music
Every Sunday-Grill Night
FUN ACTIVITIES TO DO WITH TODDLERS:  These are the  activities  that we found to be  the most appropriate for our family with  four-year-old  toddlers.
1. KIDS' CLUB @ Grand Solmar Land's End – This club is for ages 5-12 years old. If under 5 years old, you can ask for a babysitter but you won't have access to the Kids' Club. The babysitter can watch your kids only in your room or outside, like at the toddler pool. You can get a babysitter in your room for $20 per child per hour. We couldn't take part in any activities this time around because our kids were under 5 years old. They were strict about it.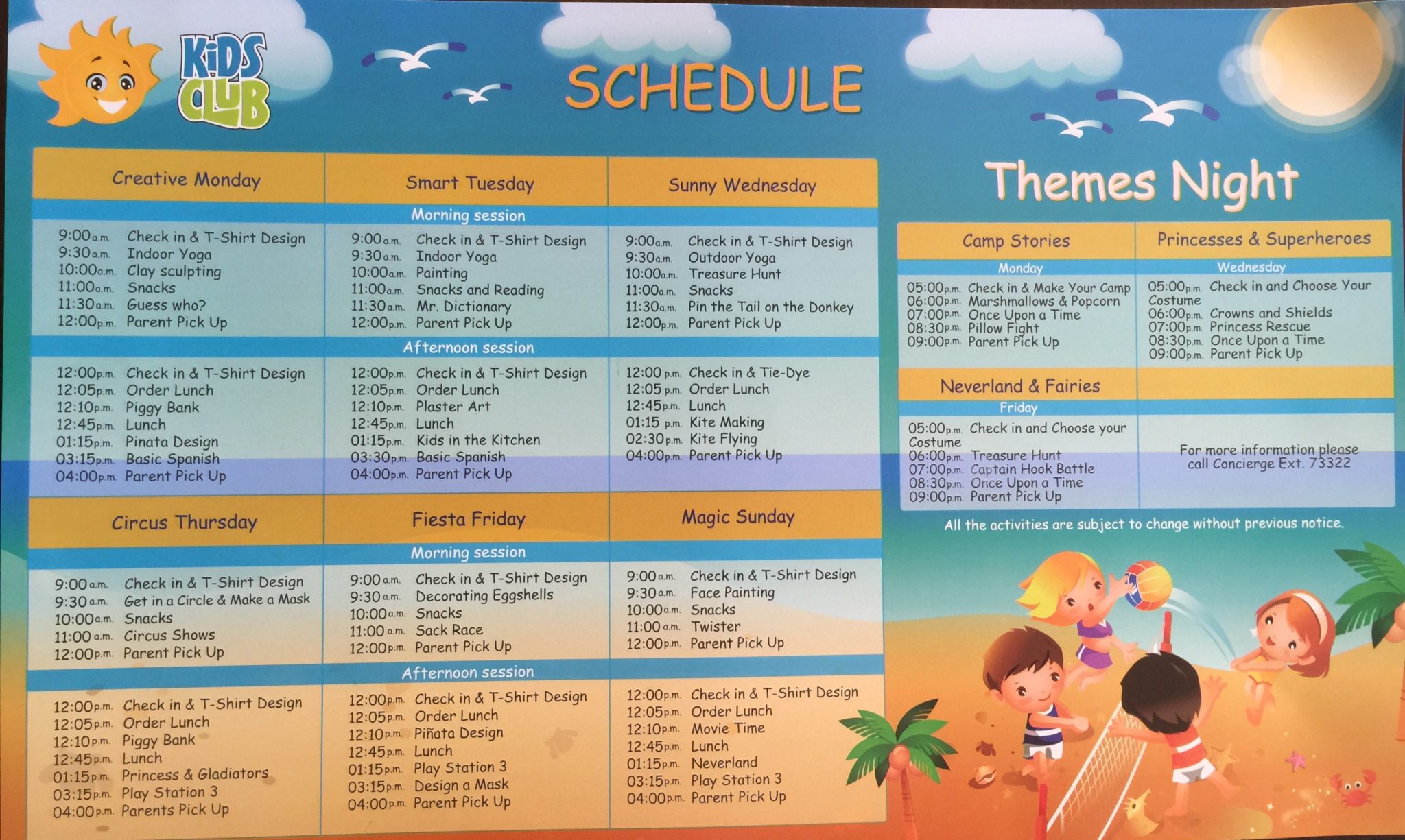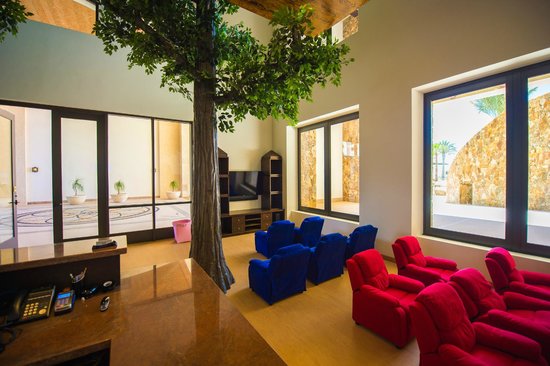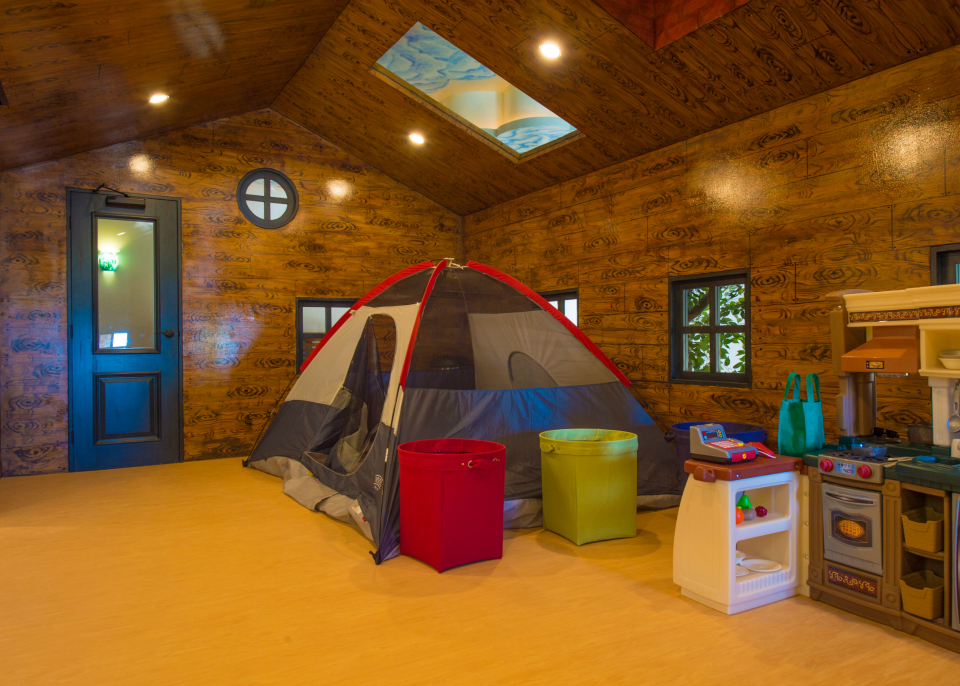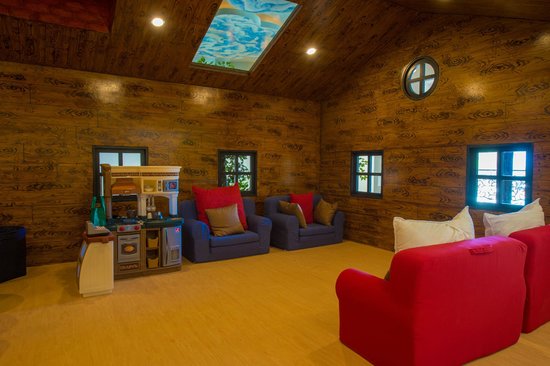 2. KIDS' CLUB @ Playa Grande – This club is also for ages 5-12 yrs. old. (They made an exception for our kids because they were under 5 years old. Not strict.)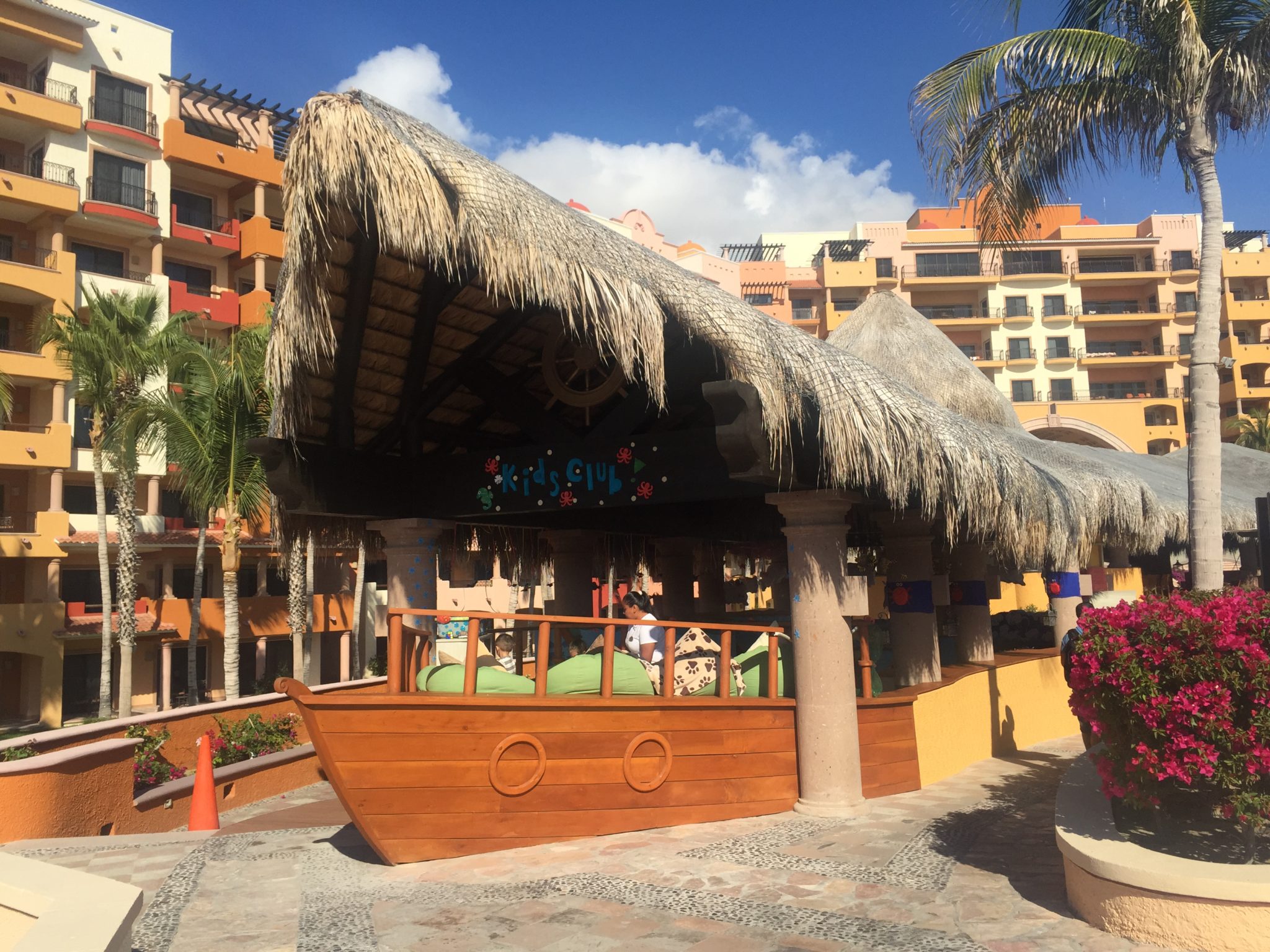 Activities here that our 4 year olds took part in @ Playa Grande:
Piñata Making @ Playa Grande
Face Painting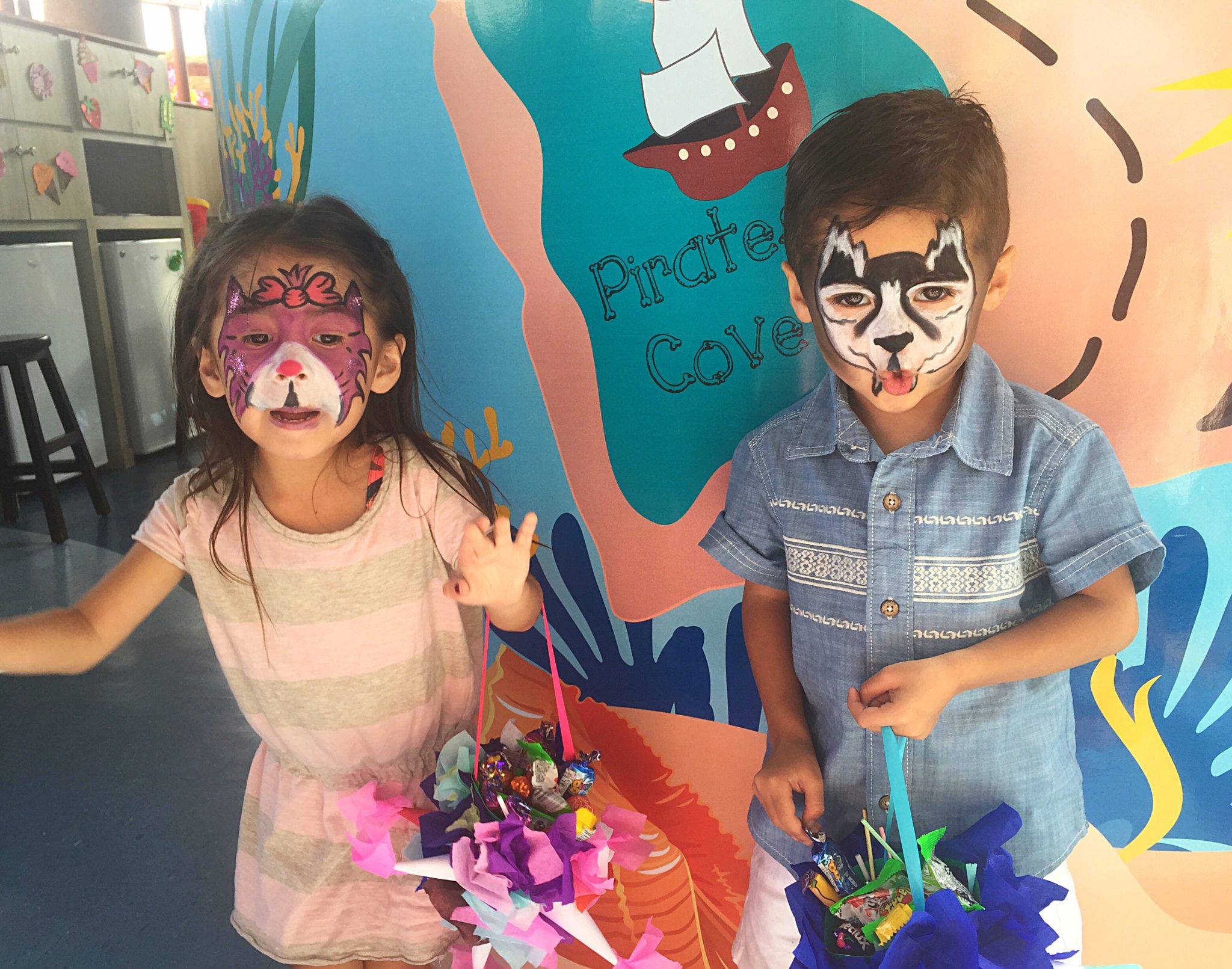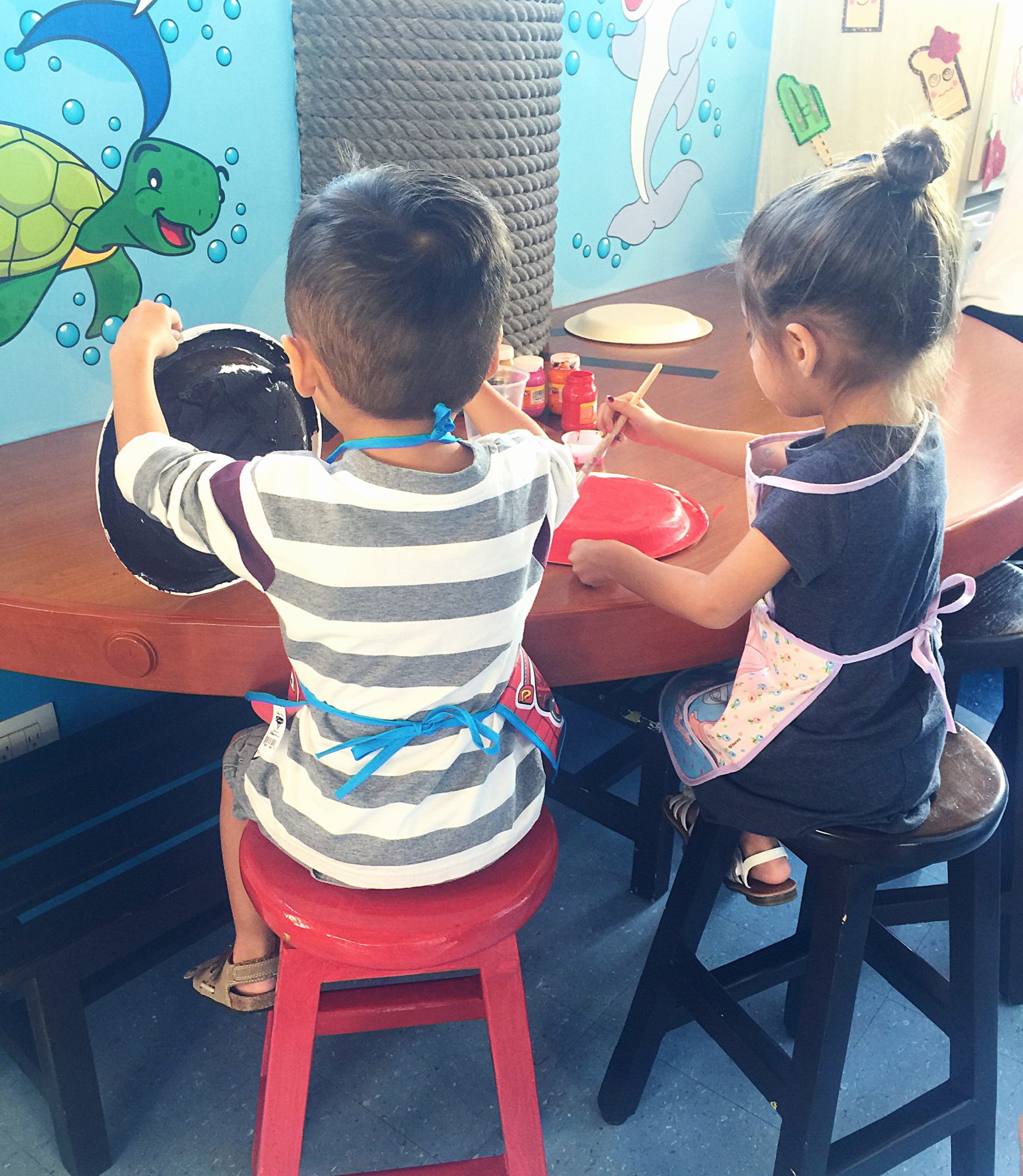 Fish Feeding @ Playa Grande
Mini Golf @ Playa Grand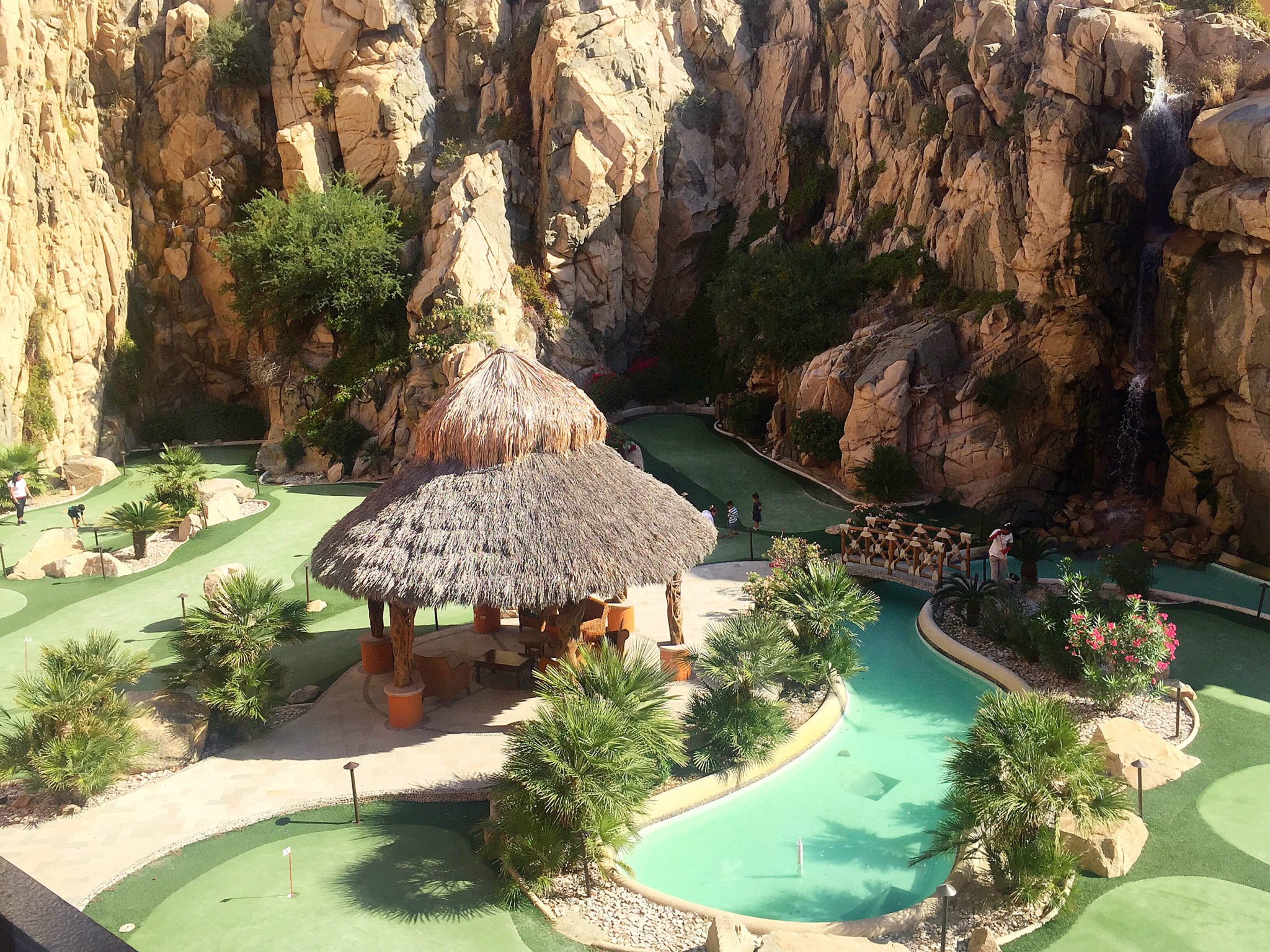 Treasure Hunt @ Playa Grande
Used slide and lighted pools @ Playa Grande (pools not heated)
Painting
You can choose up to 5 colors of paint…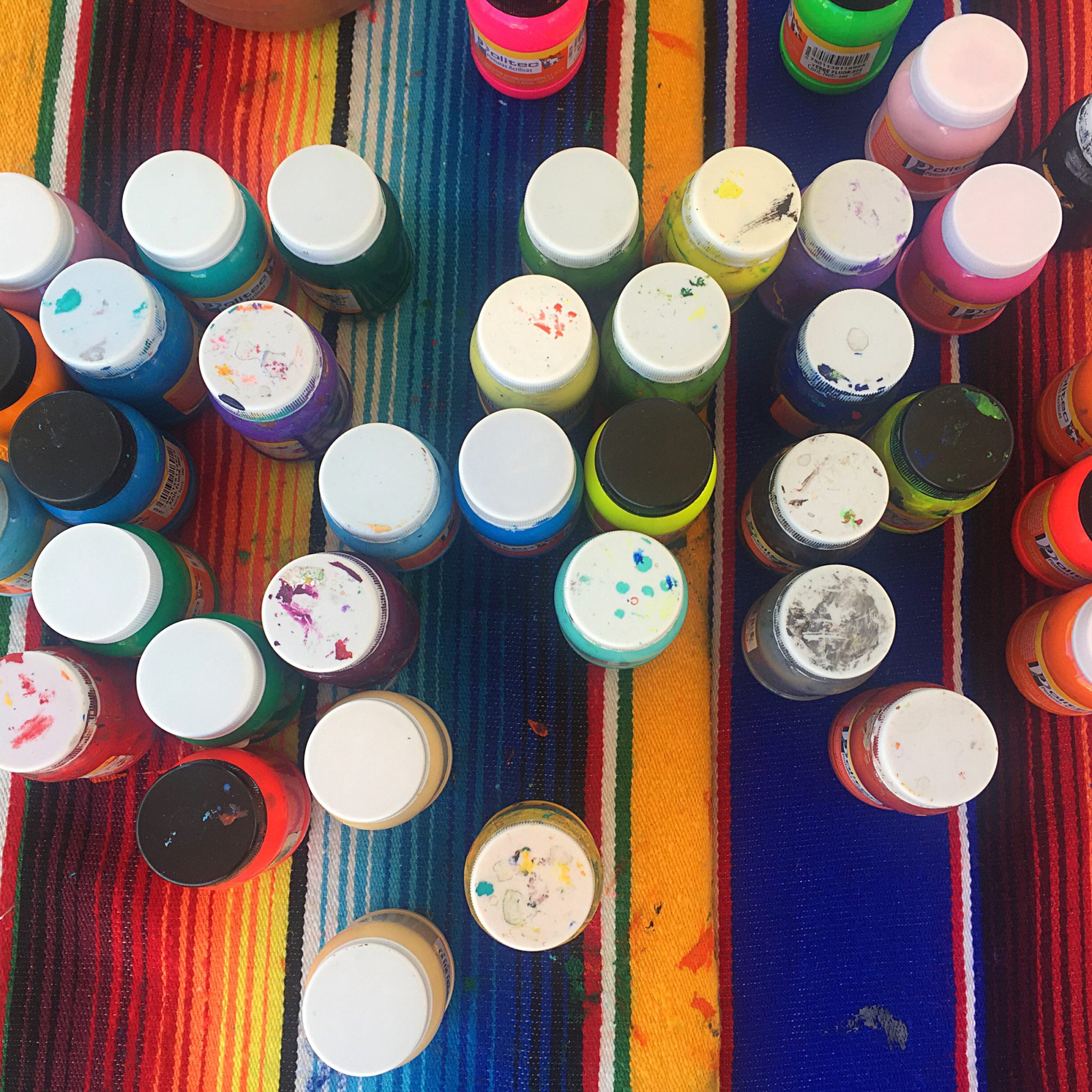 You get to pick what you want to paint…
The prices are under each item. The Coin Bank Dinosaur was $17 and the Bowl was $15. It's a bit pricey but it's a great experience for the kids.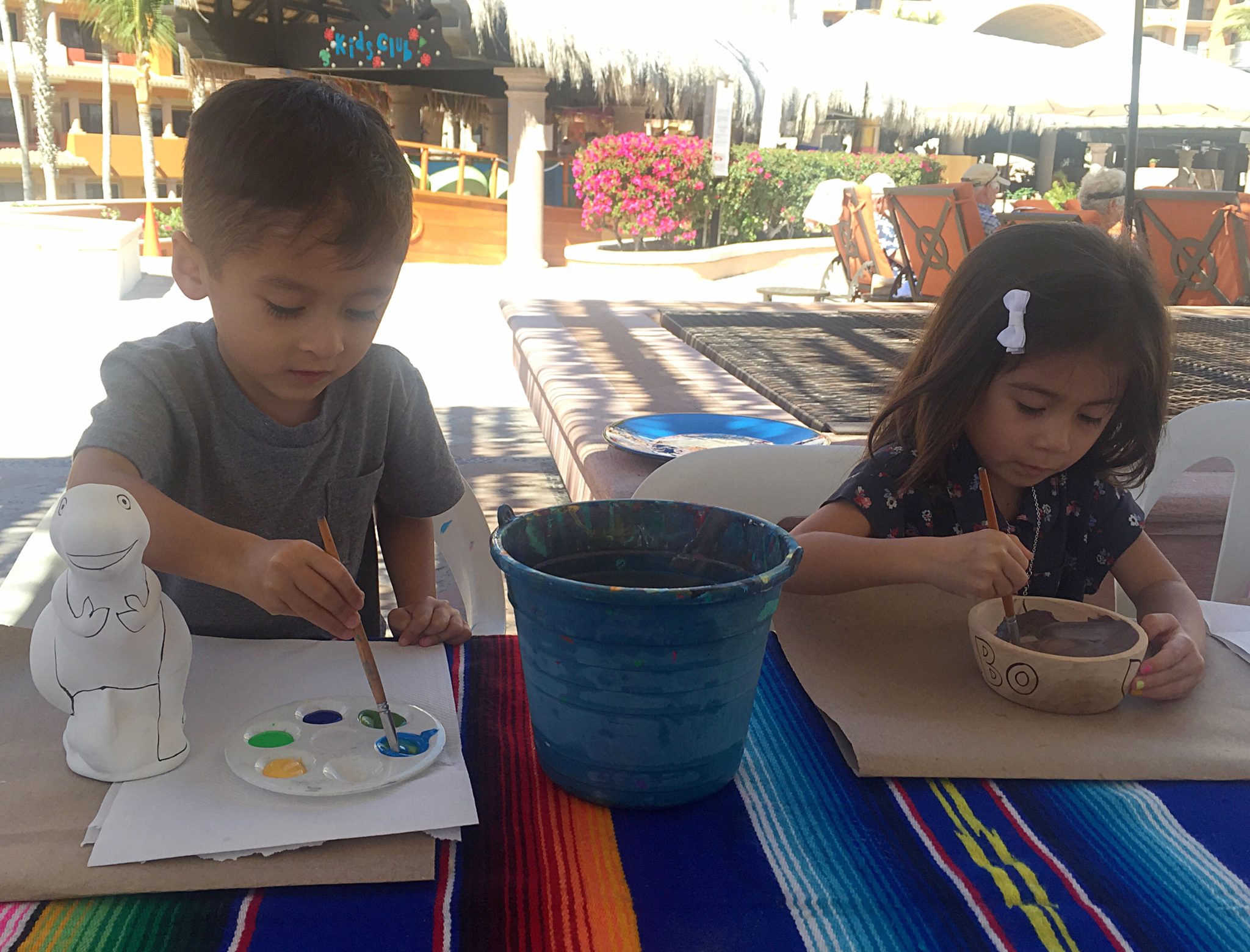 The workers glaze your finished product and you pick it up the following day at 10:30am when they open.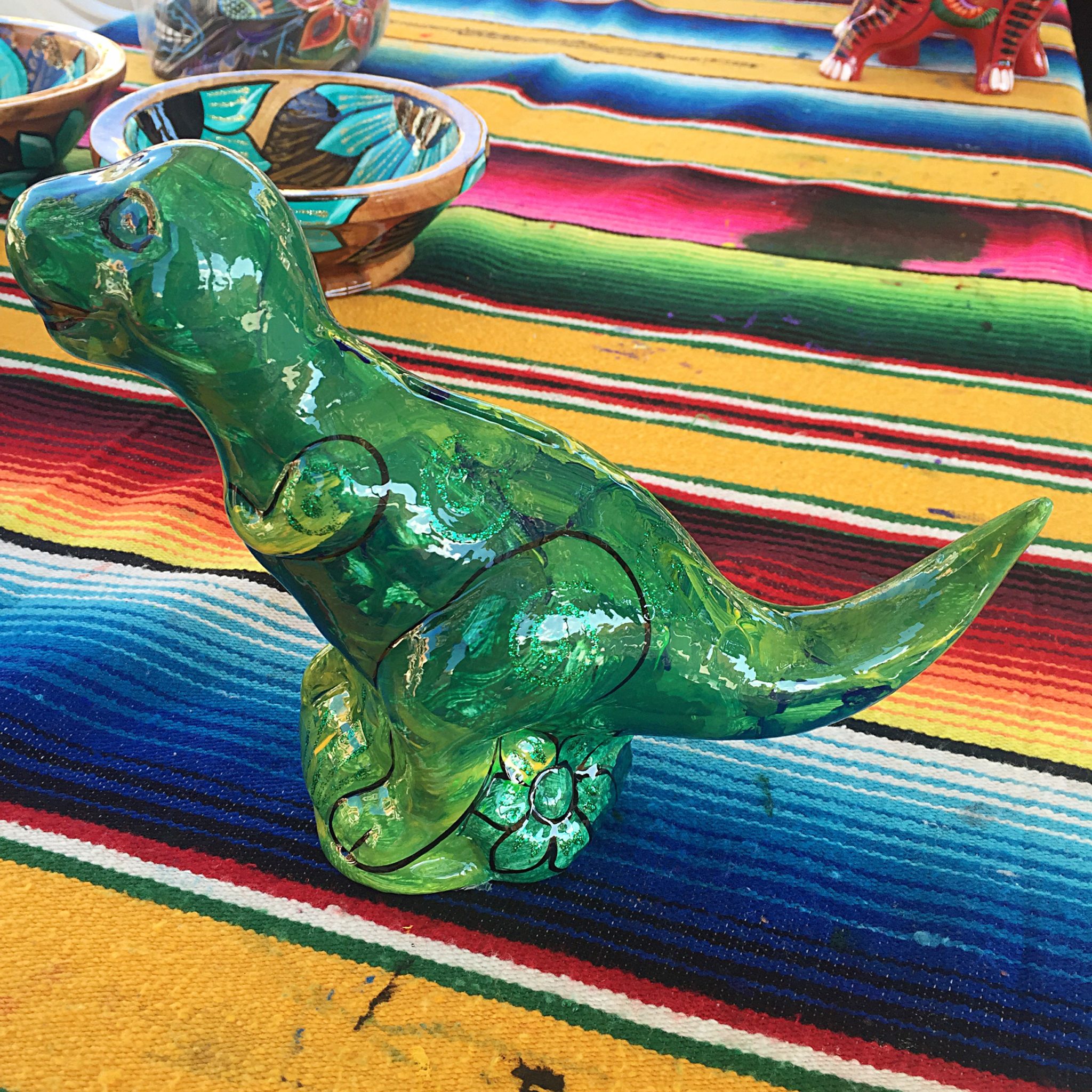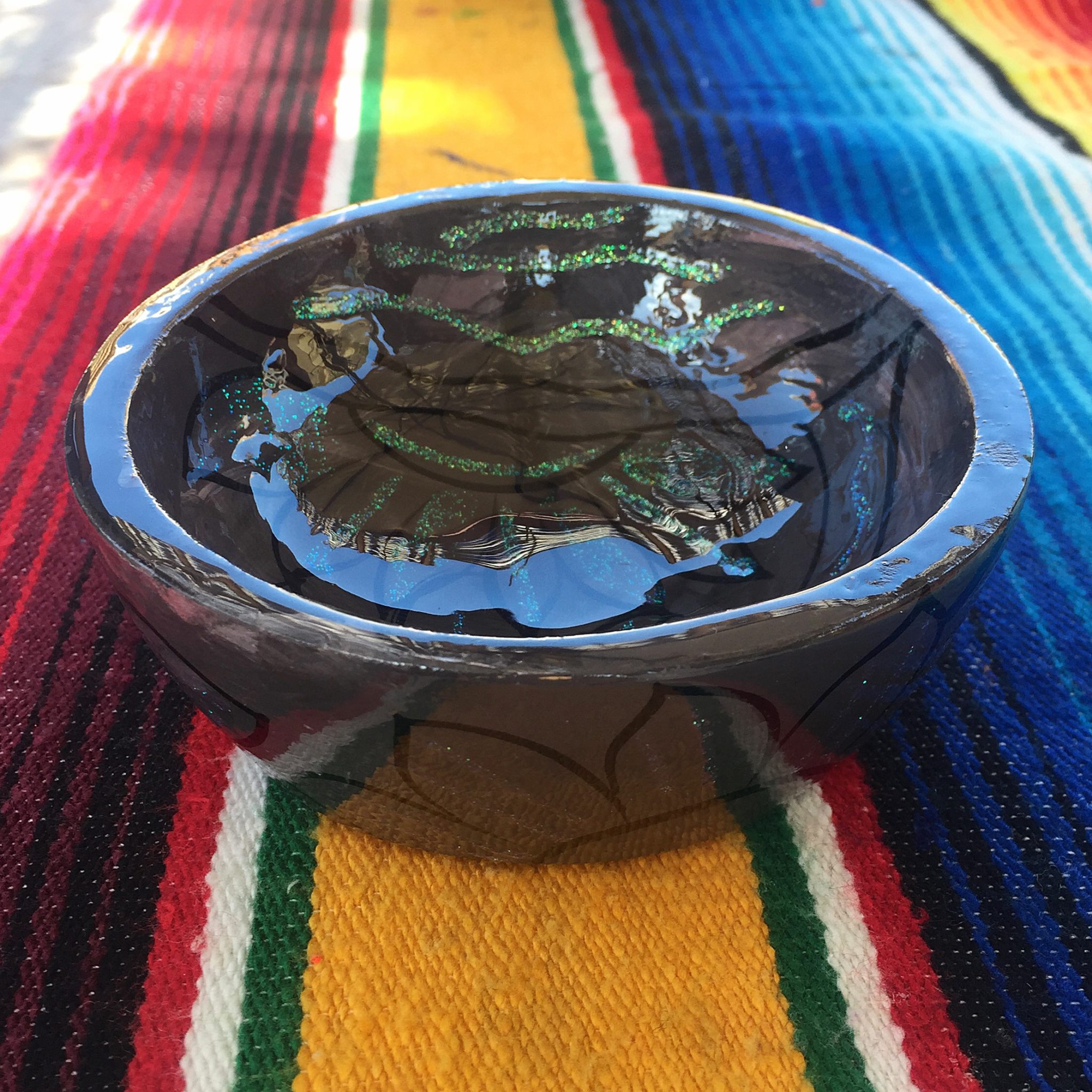 3. CABO DOLPHINS – Swim with the Dolphins! I highly highly highly recommend this!!
Cabo Adventures offer swimming with the Dolphins. It's for ages 4 years and up. It's a super clean and well maintained. It's only a few minutes away from Grand Solmar by taxi, which was $8. It's about a 10 minute walk.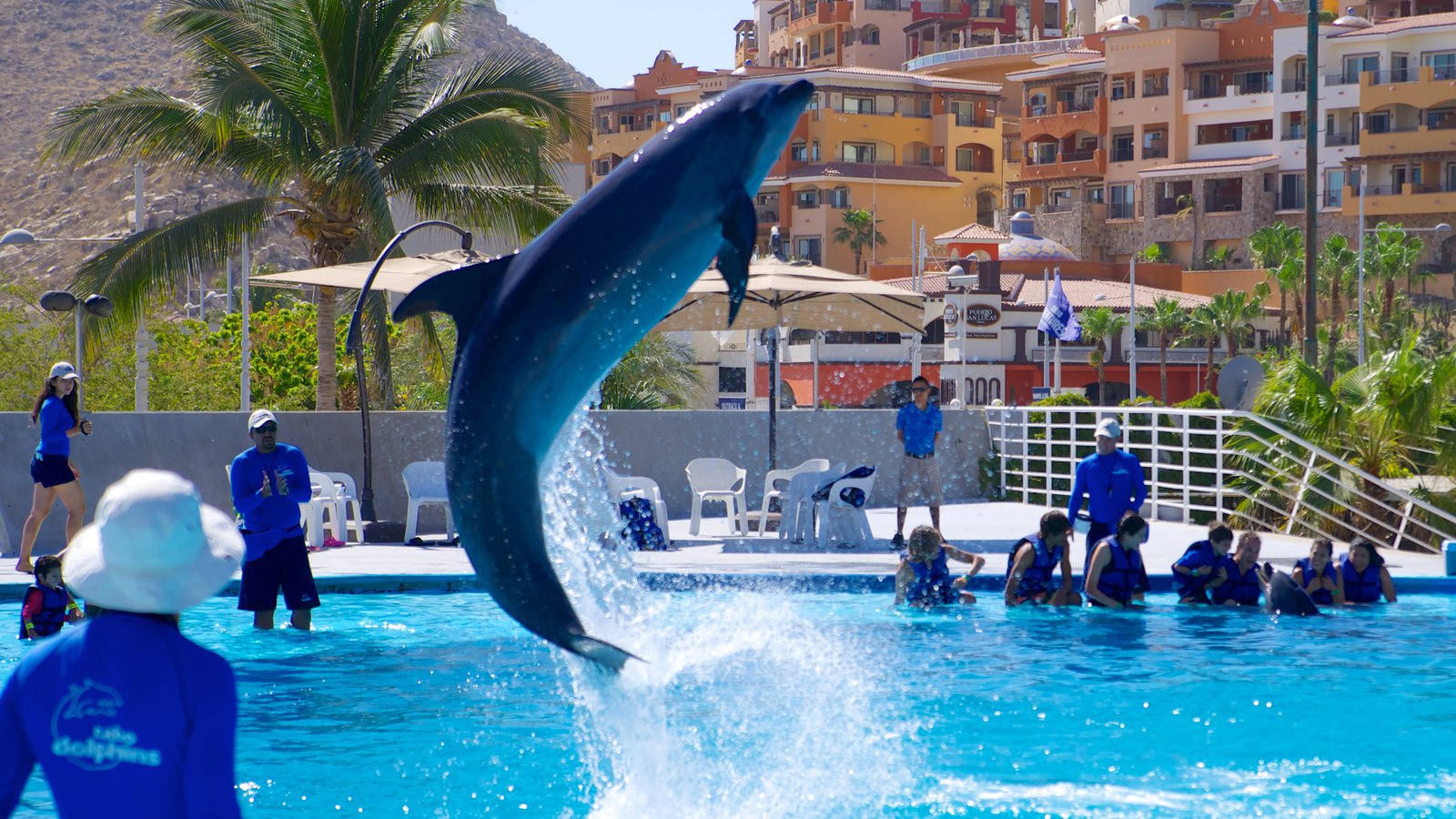 While you wait to swim with the dolphins you can take pictures with the birds for free. You just tip the guy for letting you or your child feed the bird, pet it, give it a high five or just take pictures with it.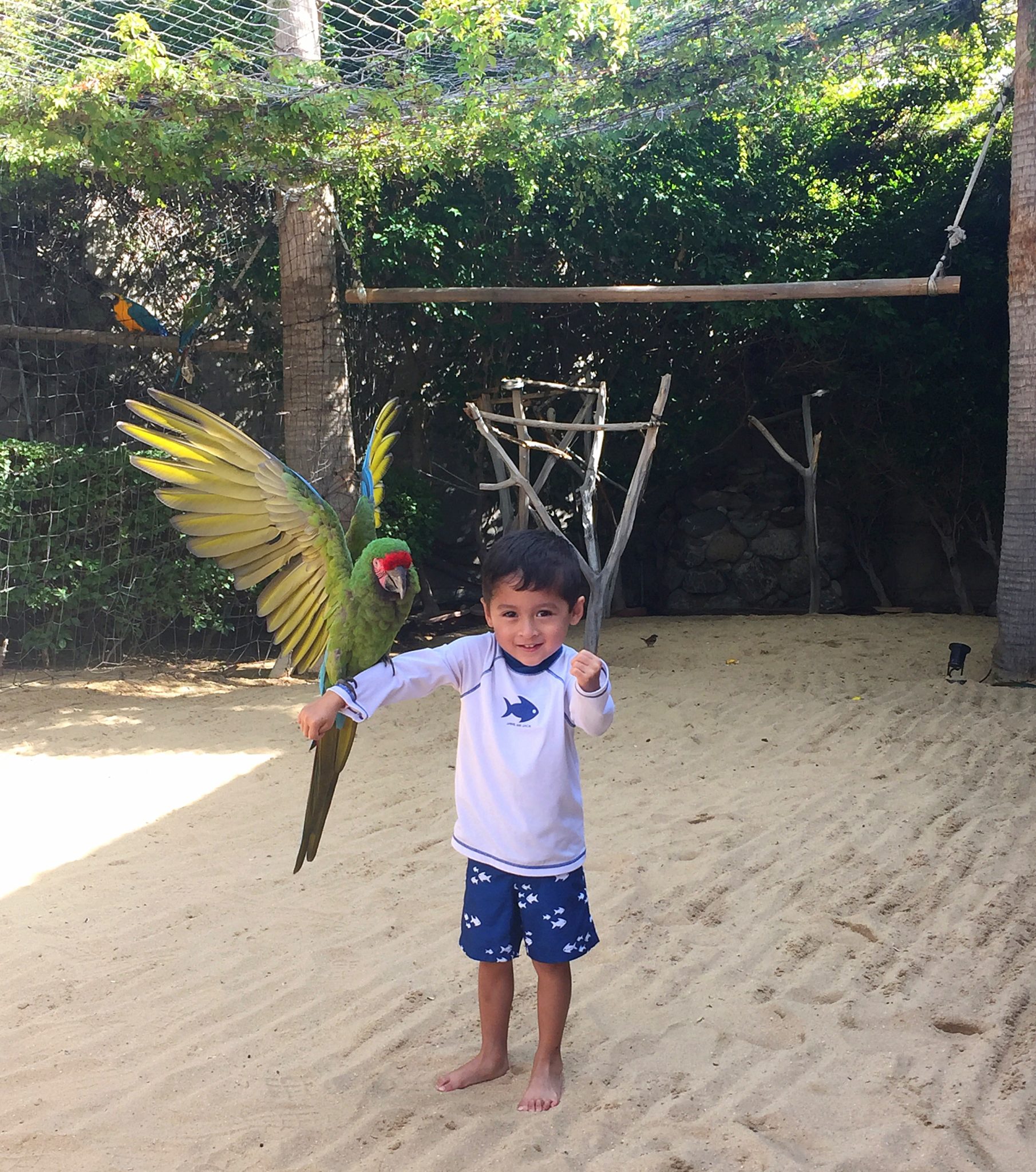 You can even eat there if you arrive early.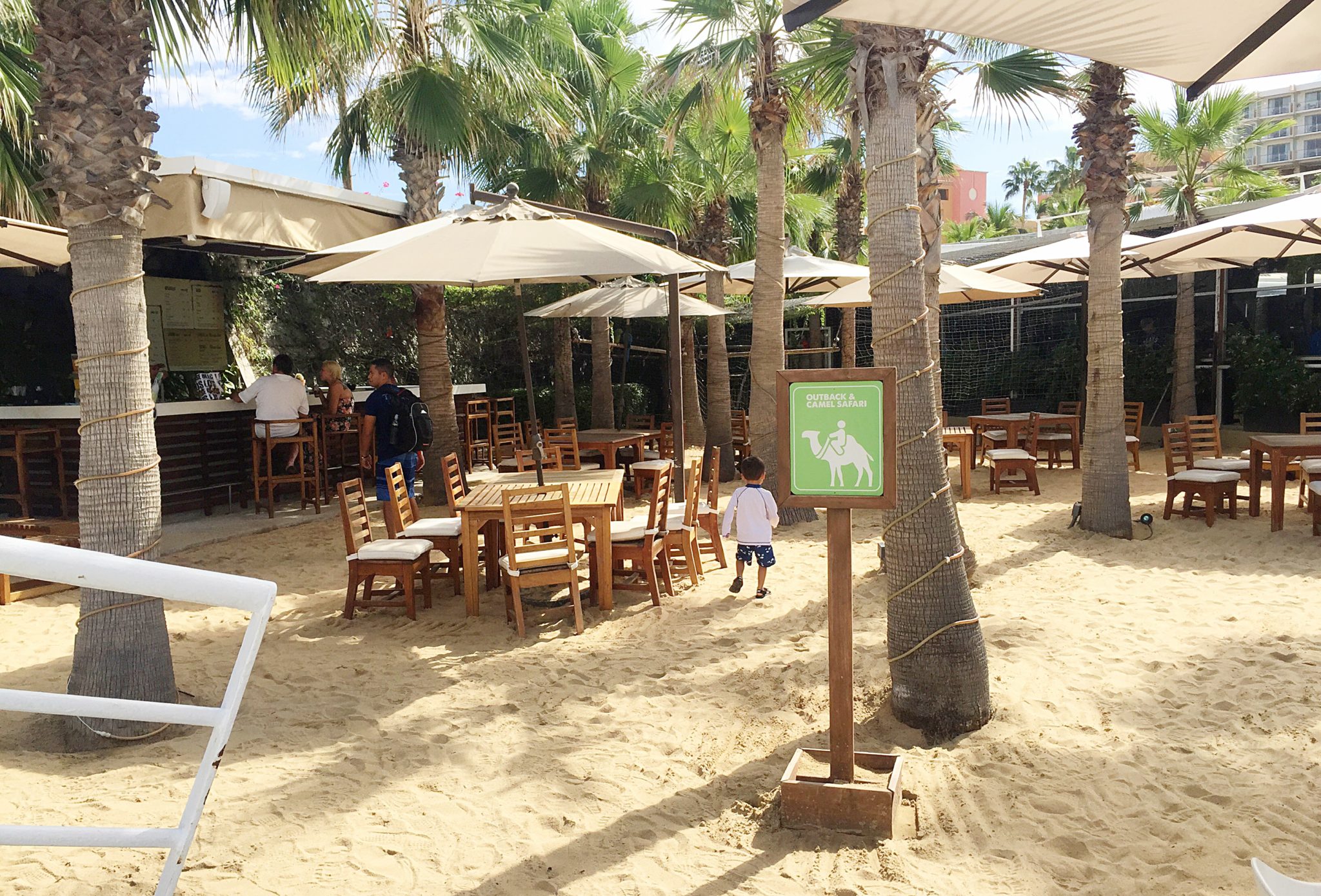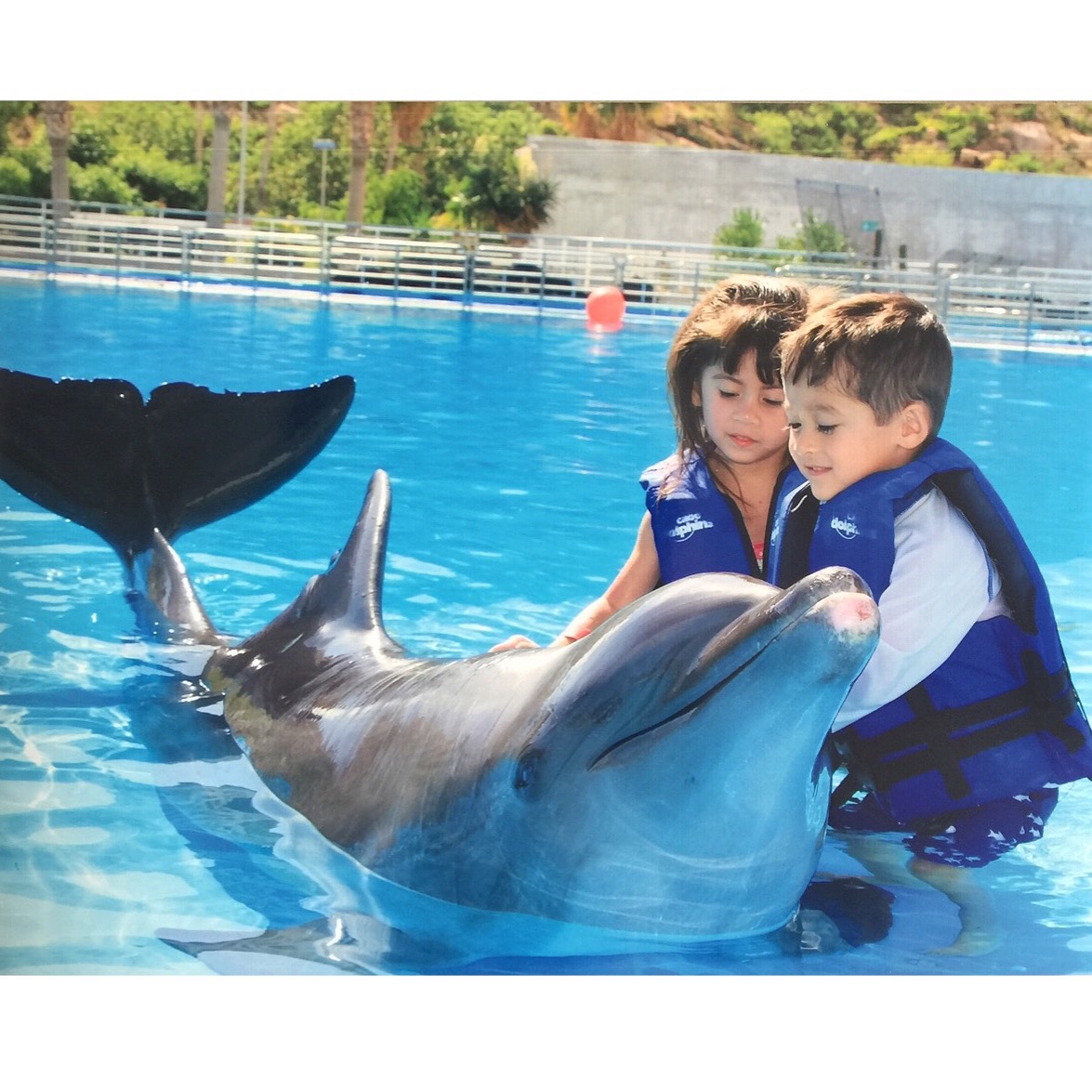 Knox and Nia were able to pet the dolphin and give her a massage. My husband actually SWAM with a dolphin under water!!!!!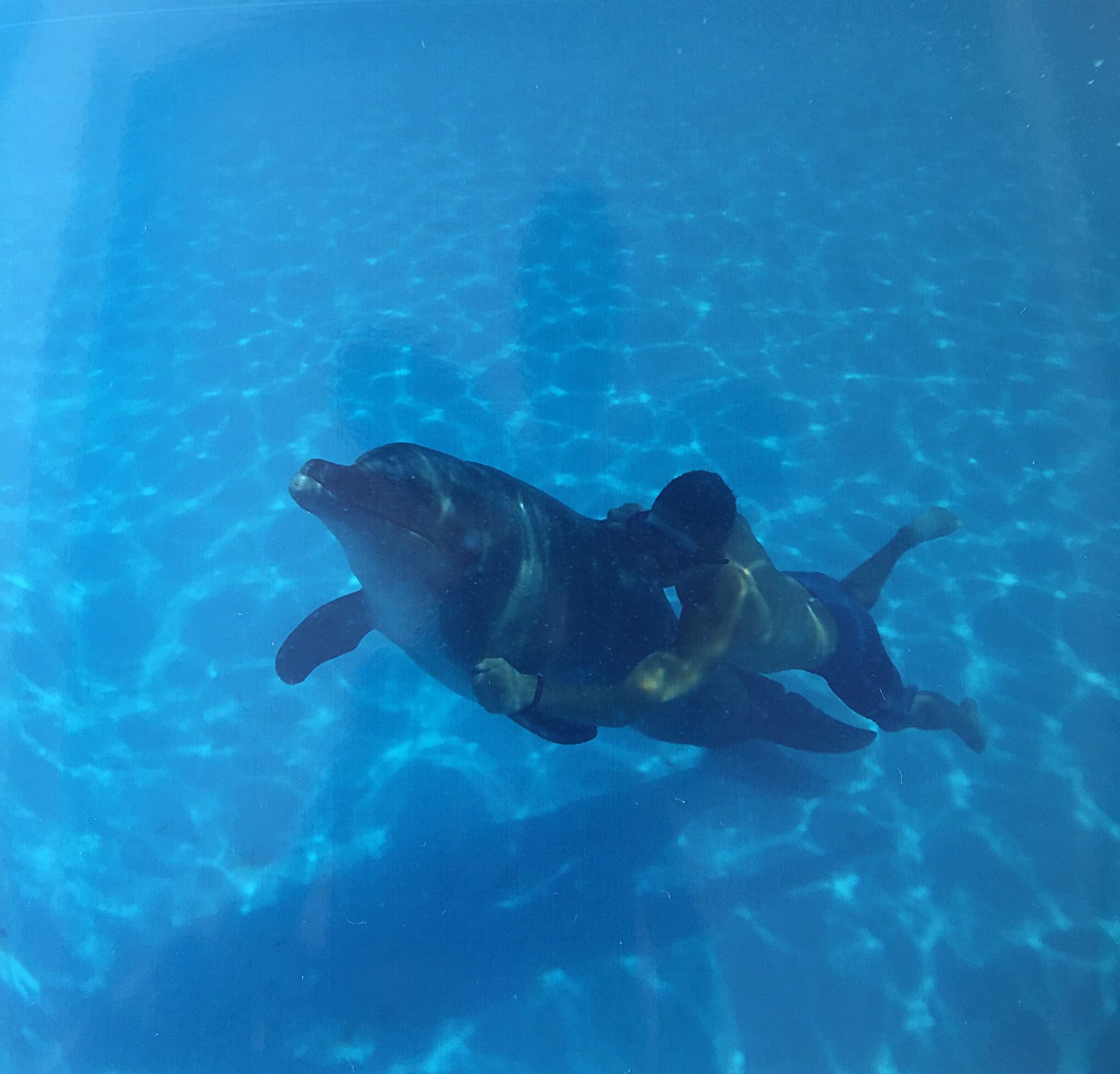 IMPORTANT: Girls…you can't wear rubber bands, hair pins or jewelry when going in to meet the Dolphins. Most girls had their hair down. They have free lockers you can use to put purses & change of clothes in.
4. NIGHTLY ENTERTAINMENT – Playa Grande's theme nights are so much fun for the whole family! You must check out the Mexican Fiesta on Mondays and the Beach Party on Wednesdays. It costs $41 per person for the Mexican Fiesta & the Beach Party unless you have the meal plan.  Then it's included.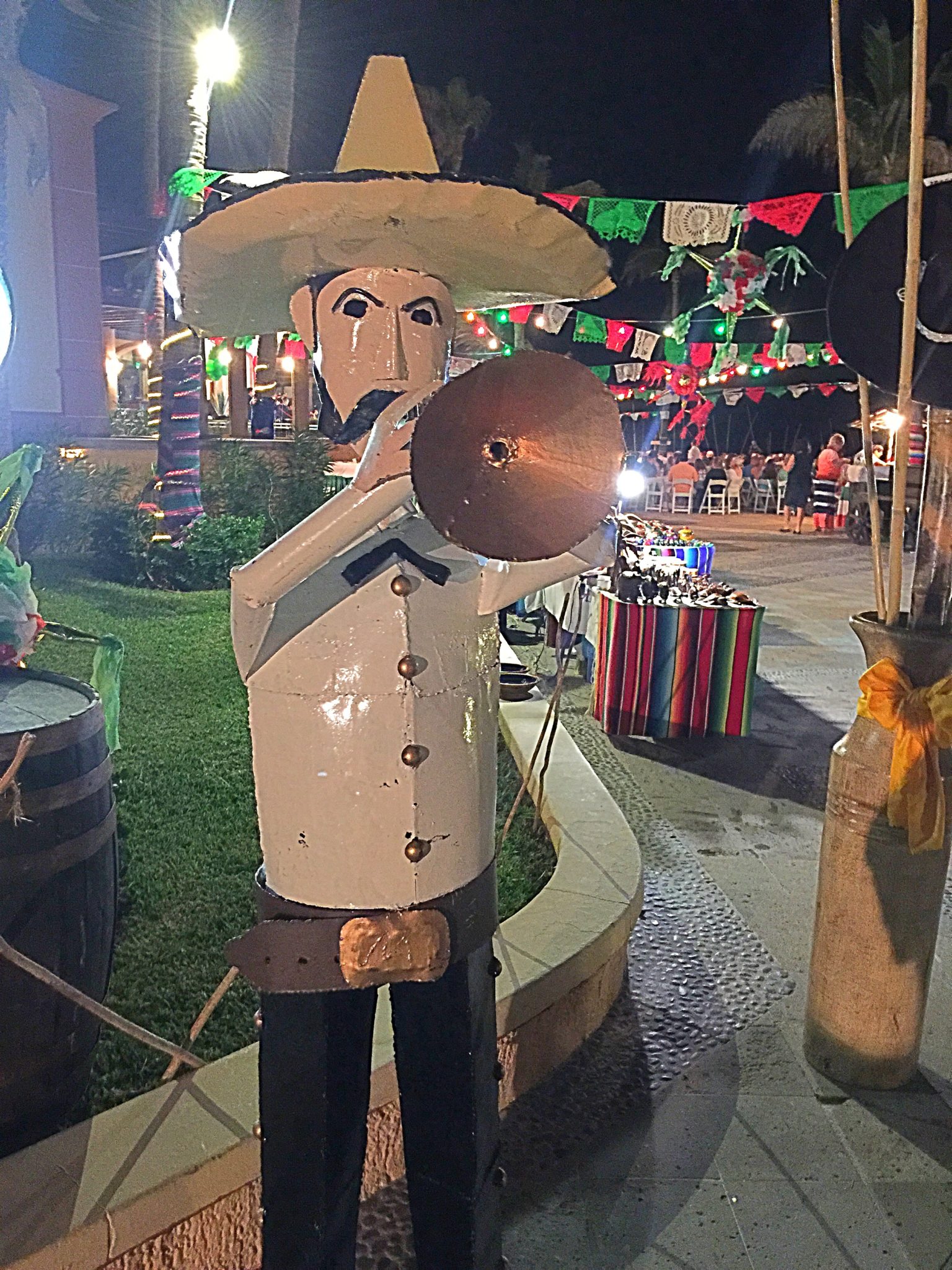 We got to take a picture with the VJ's (The kiddos didn't make it and fell asleep on us. More time for me & my hubby.lol)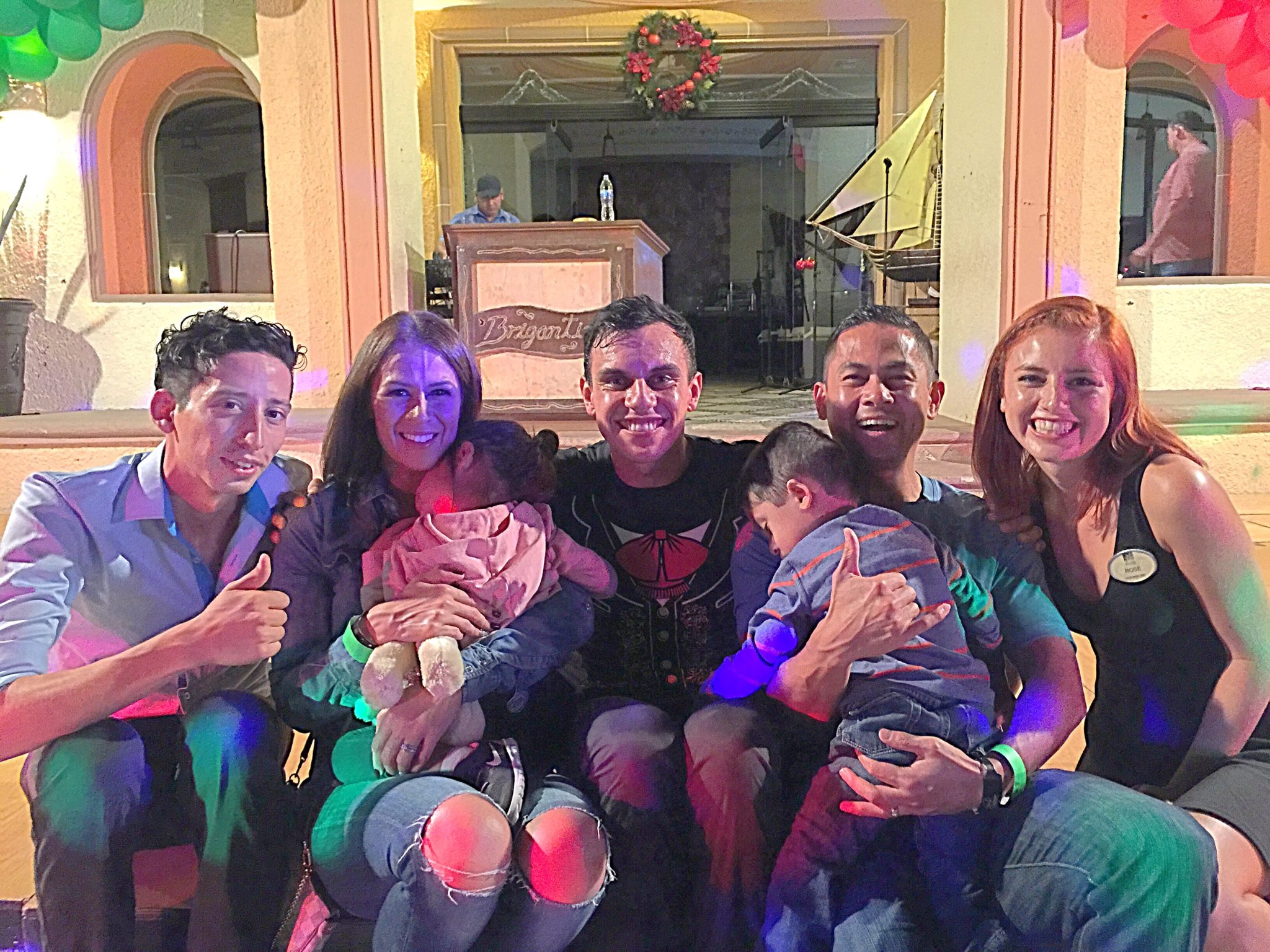 5. FAMILY PHOTO SHOOT – Concierge can book your photo shoot for you through Cabo Adventures. Daniel is a great photographer and was so good with our kids. He's patient and gives kiddos easy directions!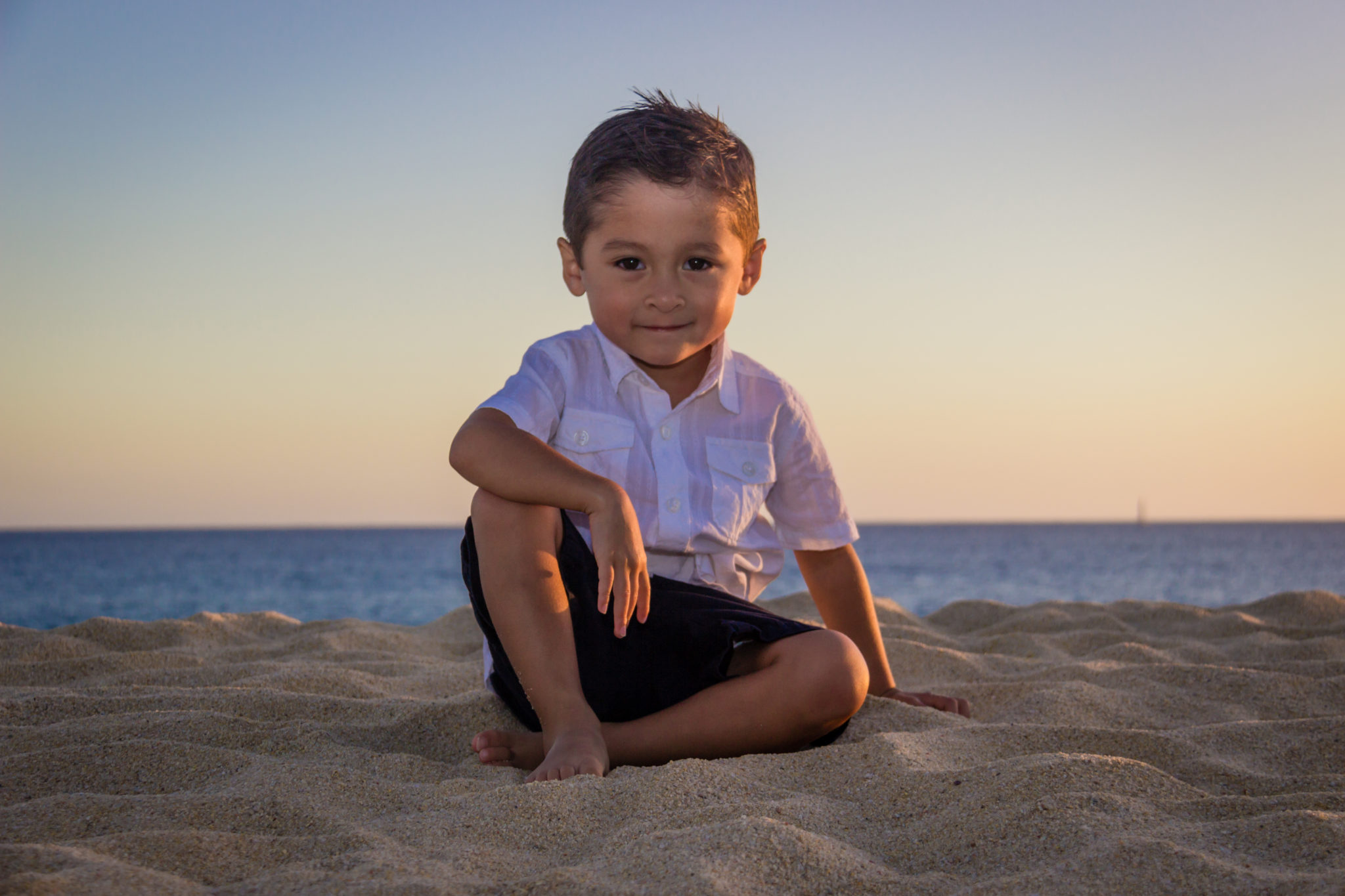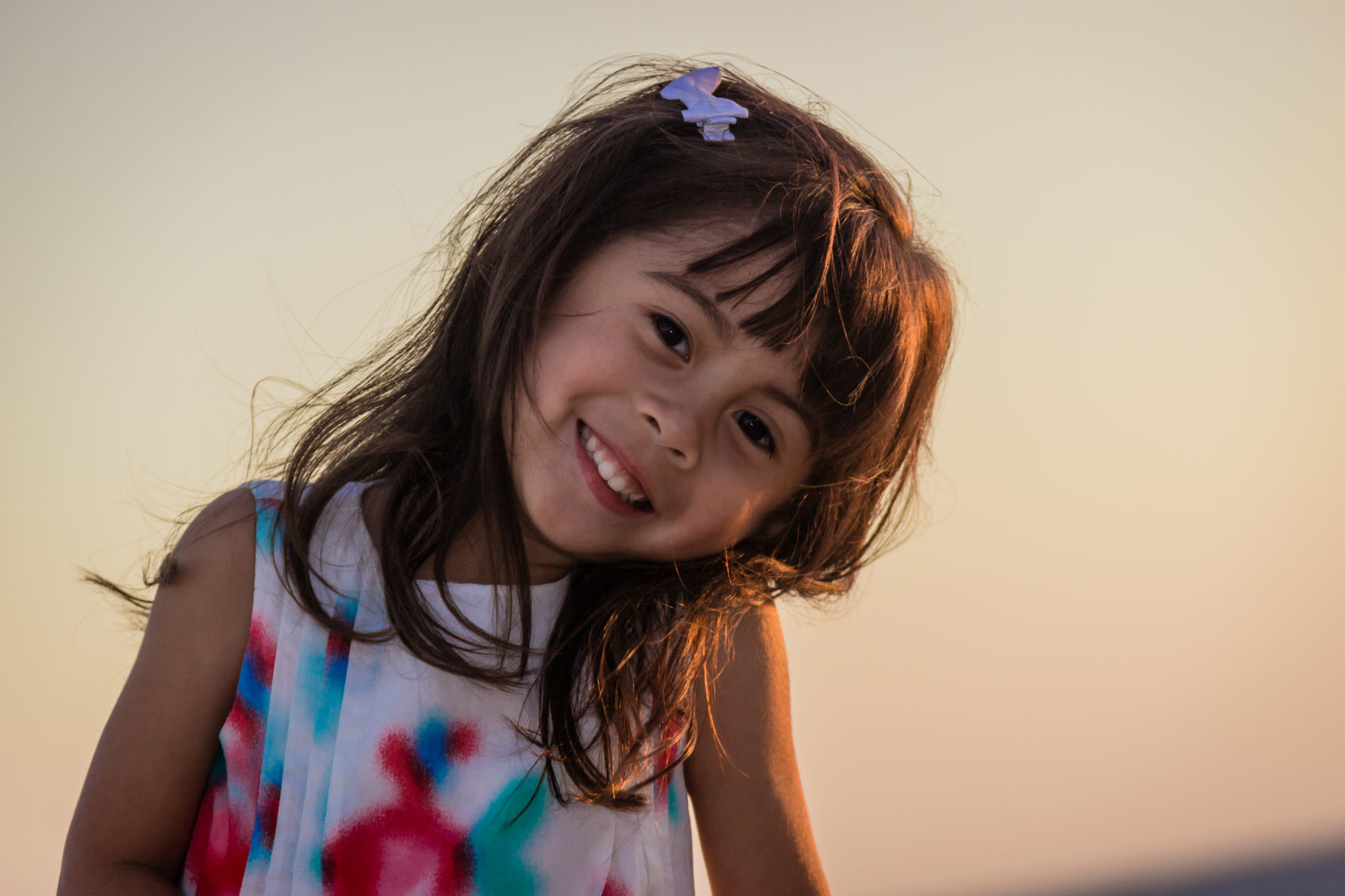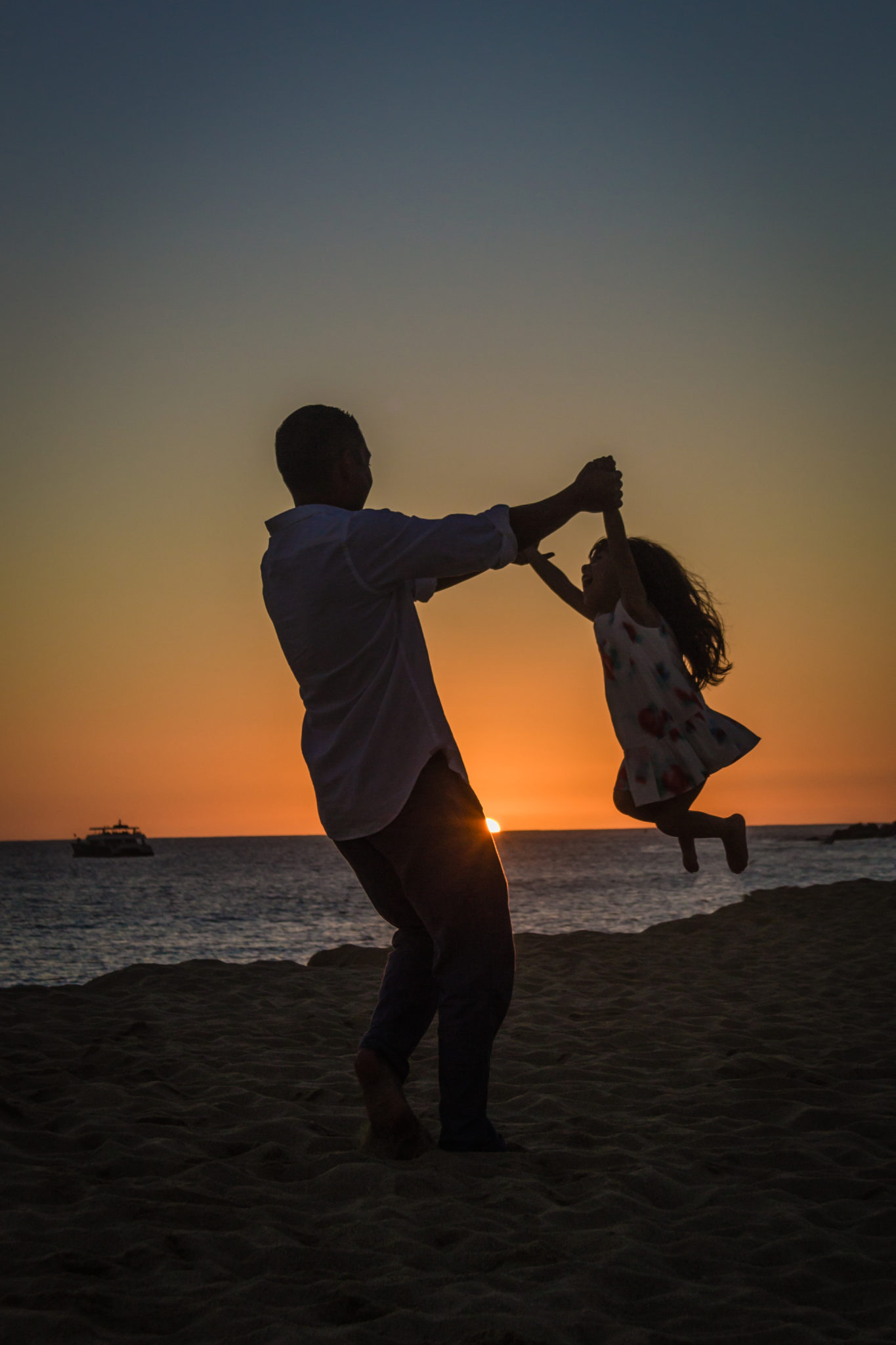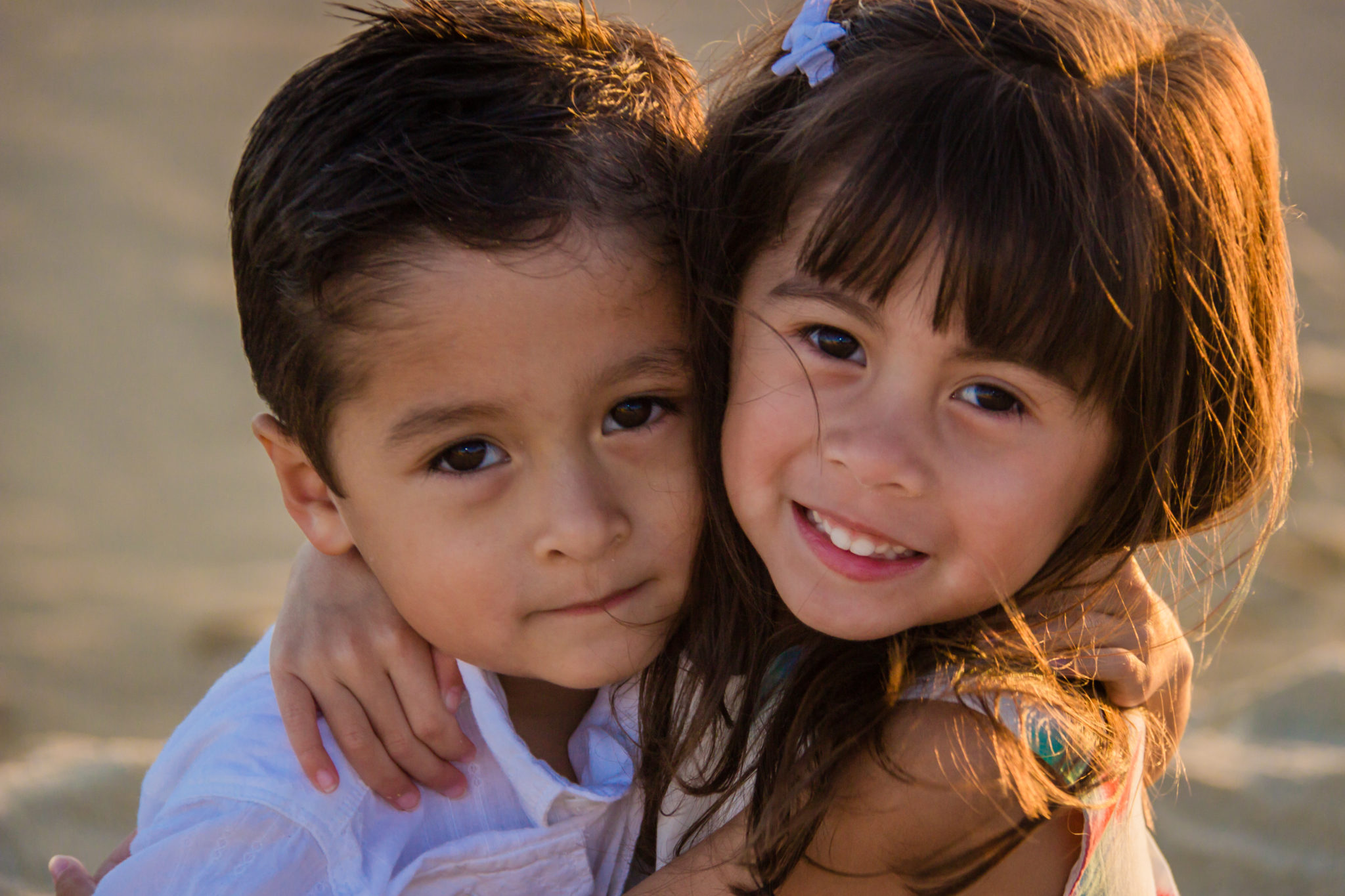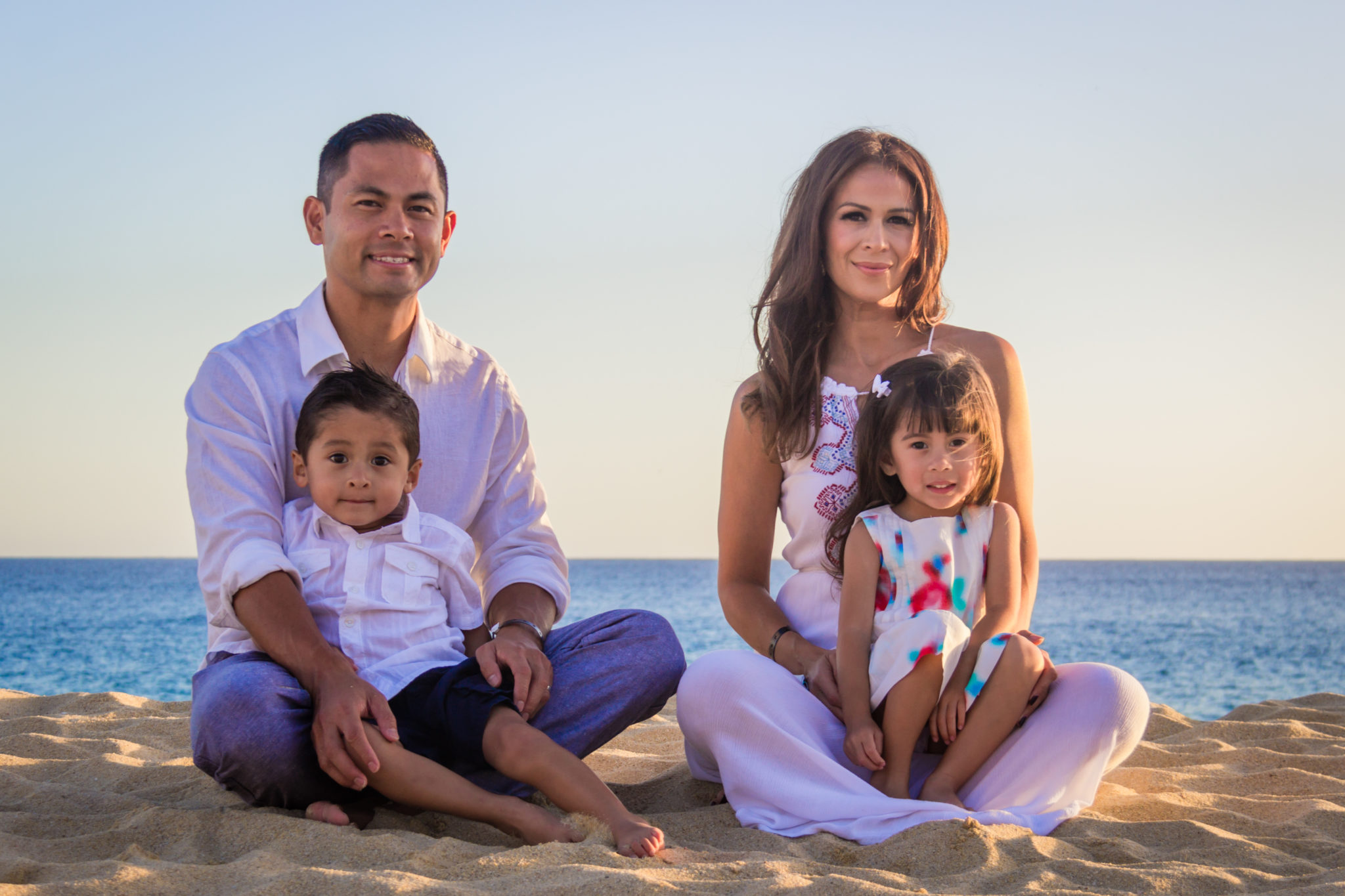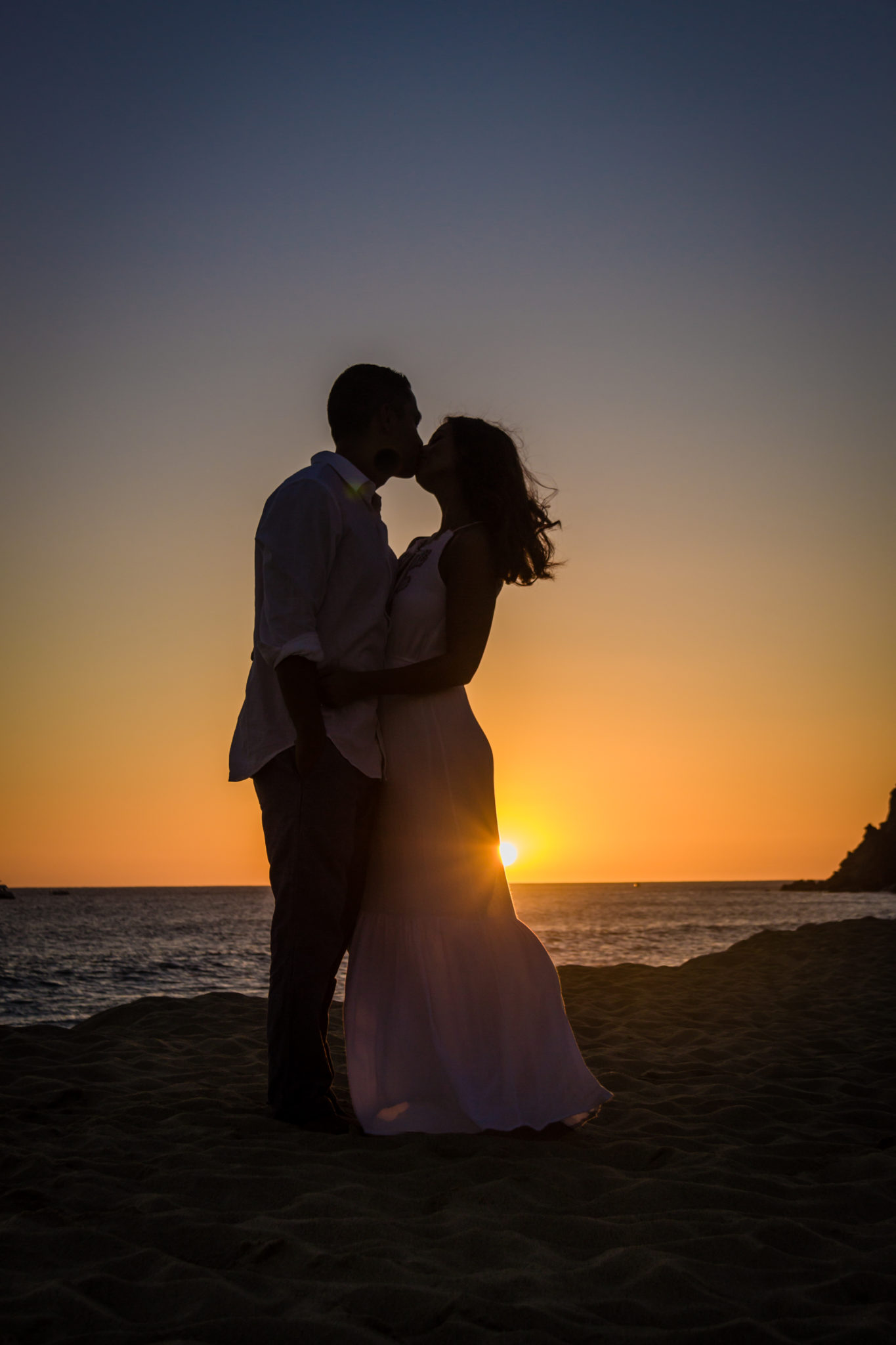 A few other awesome activities available include:
Beauty Parlor (has fish tank spa)
Camel Riding
Whale Watching
Glass Bottom Boat
Dinner and Pirate Show on boat
Playa Grande: This is Grand Solmar's Sister Hotel
If you stay at Grand Solmar you have access to Playa Grande. You can go to the top of the hotel called "The Ridge." It over looks Cabo and there are pools up there.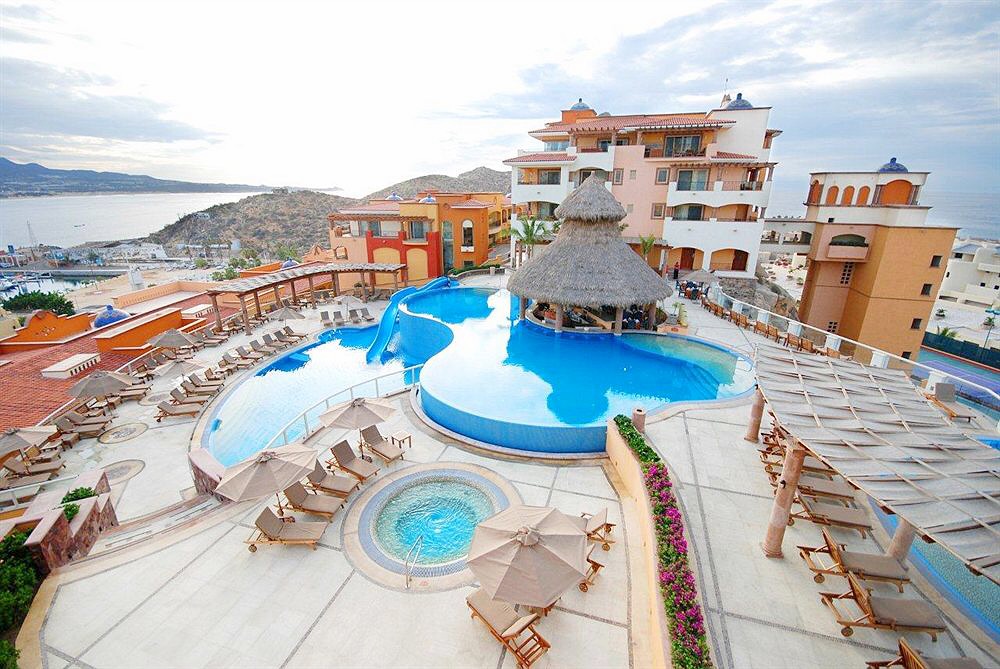 One kid pool that sits at the bottom, one 'Adults Only' pool that sits at the top and one nice sized Jacuzzi in the middle. There is also one blue perfectly sized slide for toddlers or parents to slide with toddlers.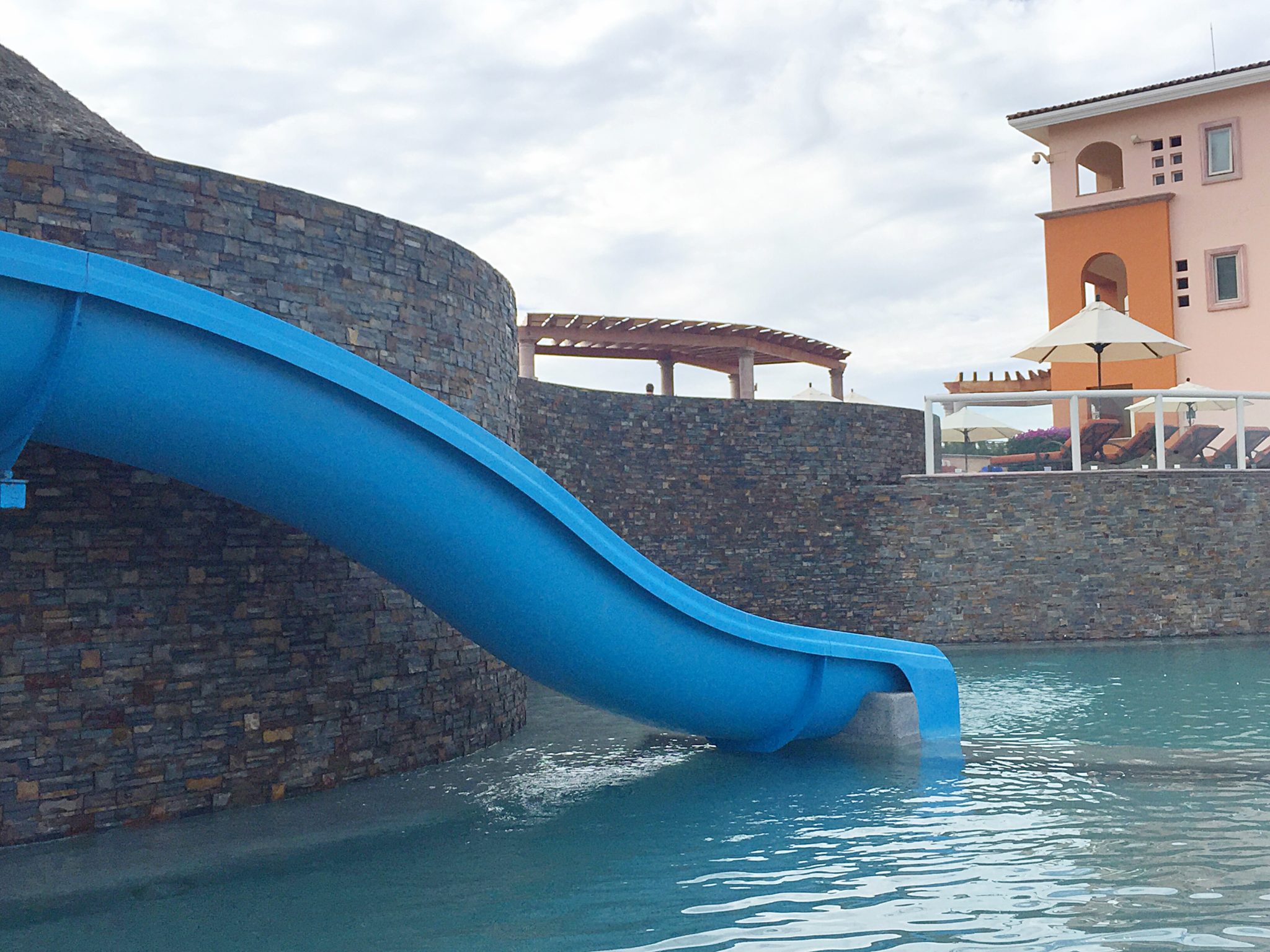 This pool isn't heated so our kids only stayed here for about 20 minutes and then we left.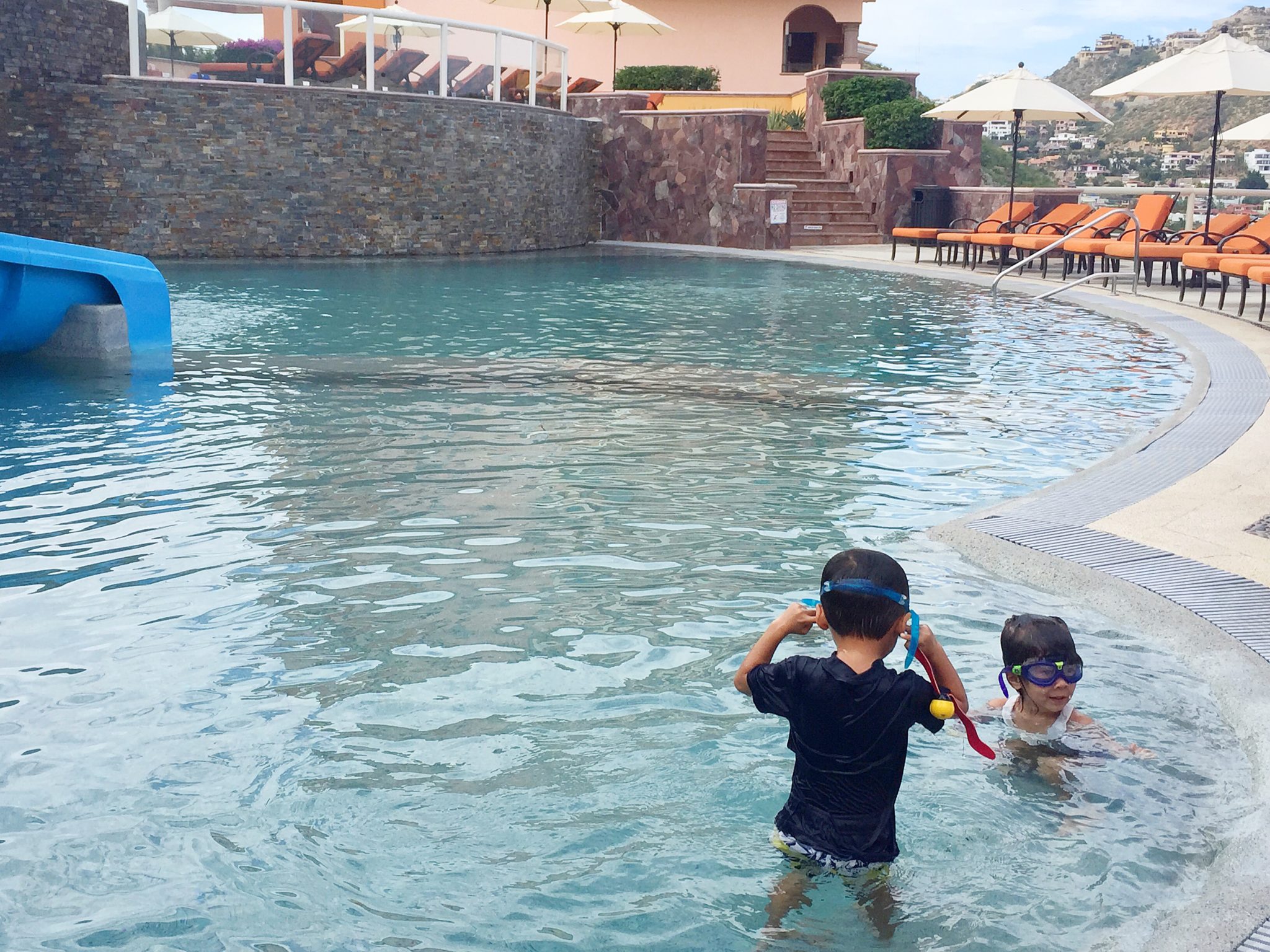 Playa Grande has other pools that light up plus this is where many of the water games take place. Activities include: tequila volleyball, exercise, and salsa. We didn't participate because the pools aren't heated. We ware so spoiled with the heated pools at Grand Solmar Land's End.lol
Fitness Center @ Grand Solmar Land's End:
This last year we visited and used most of the gyms during our handful of vacations: at the Ritz Carlton in Palm Springs, Aulani Disney Resort, Azul Beach in Mexico, Beaches Resort in Turks & Caicos and Disney's Fantasy Cruise Line.
This gym @ Grand Solmar Land's End BEATS them all by far!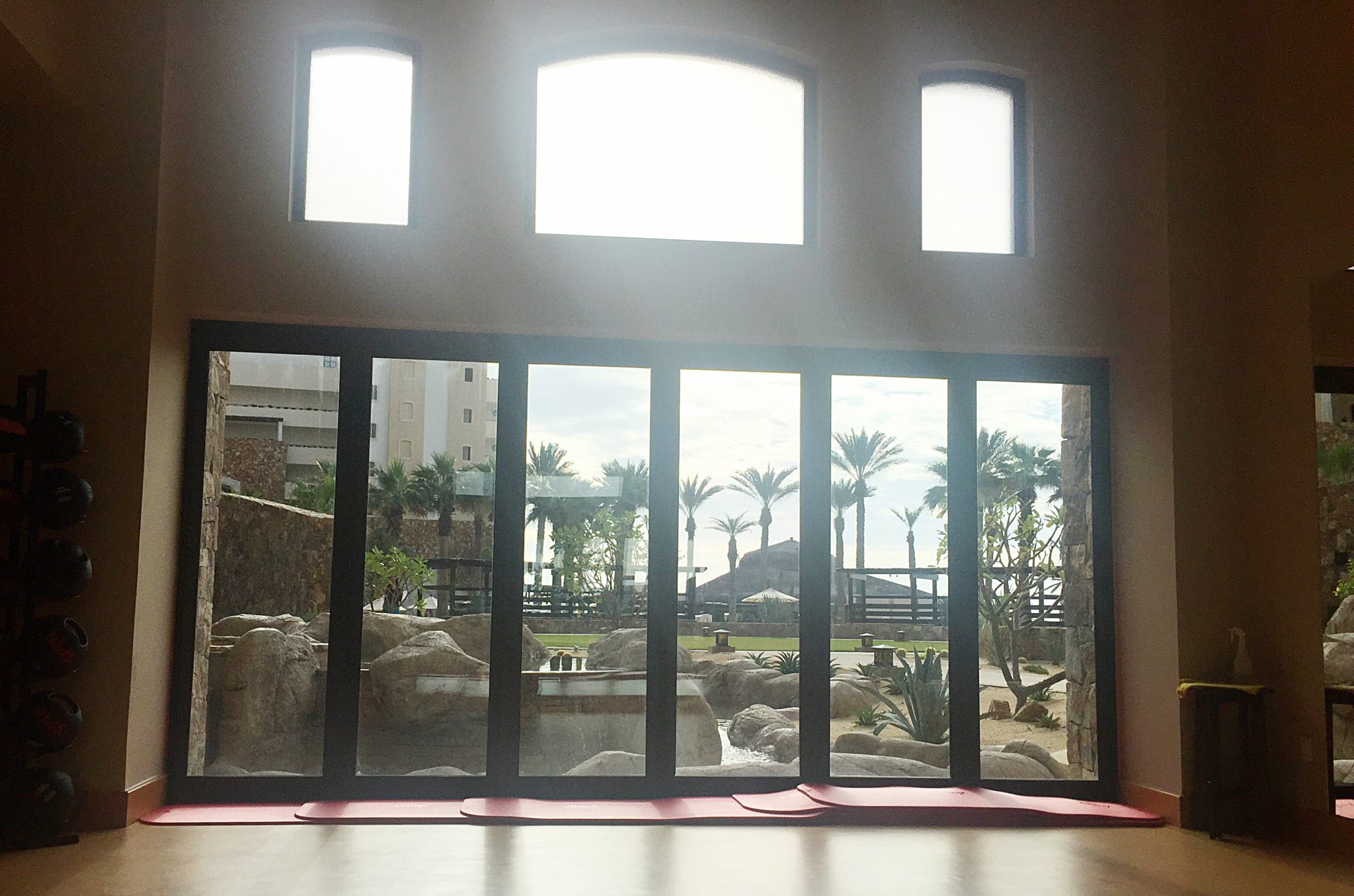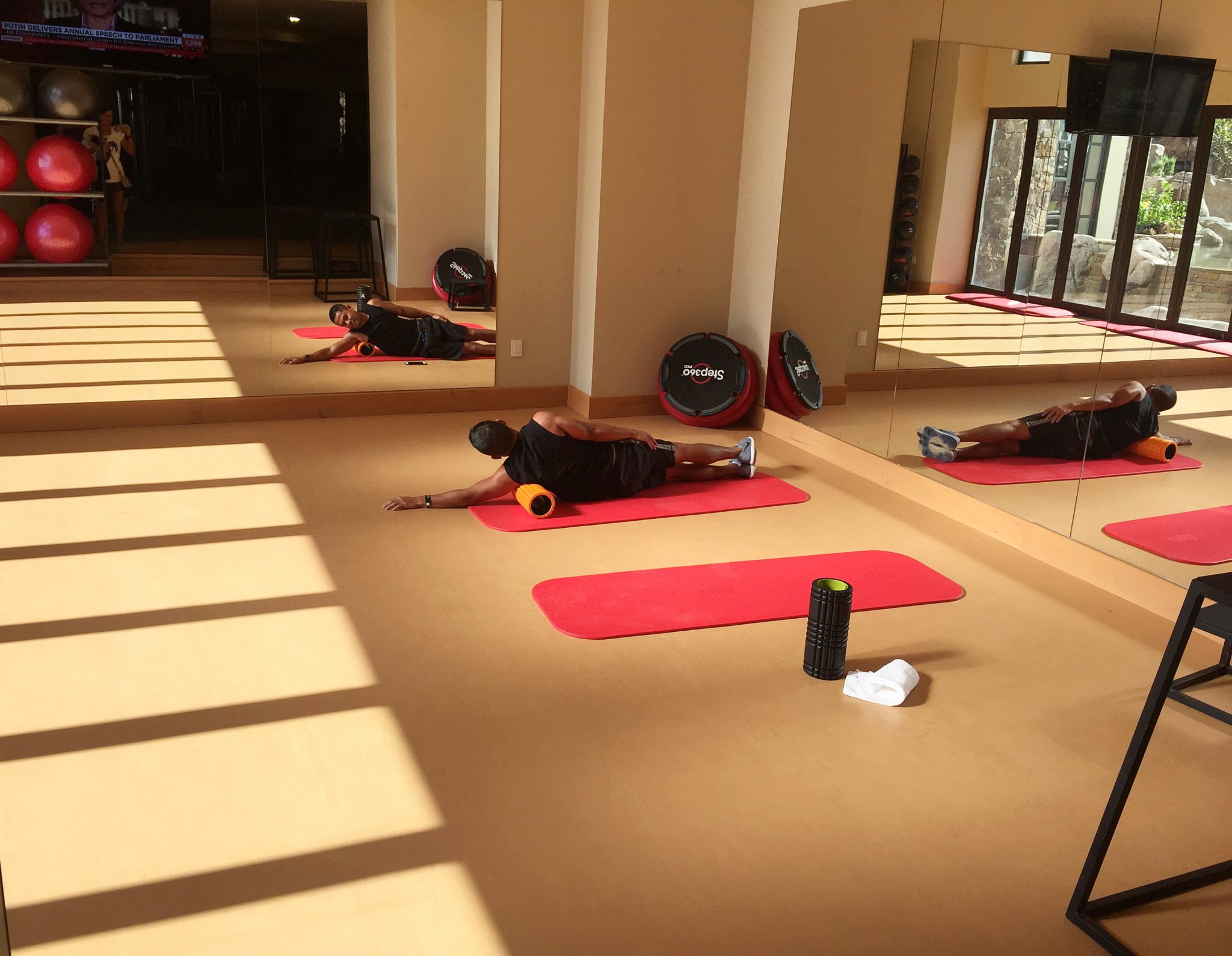 The most spacious gym I have ever seen!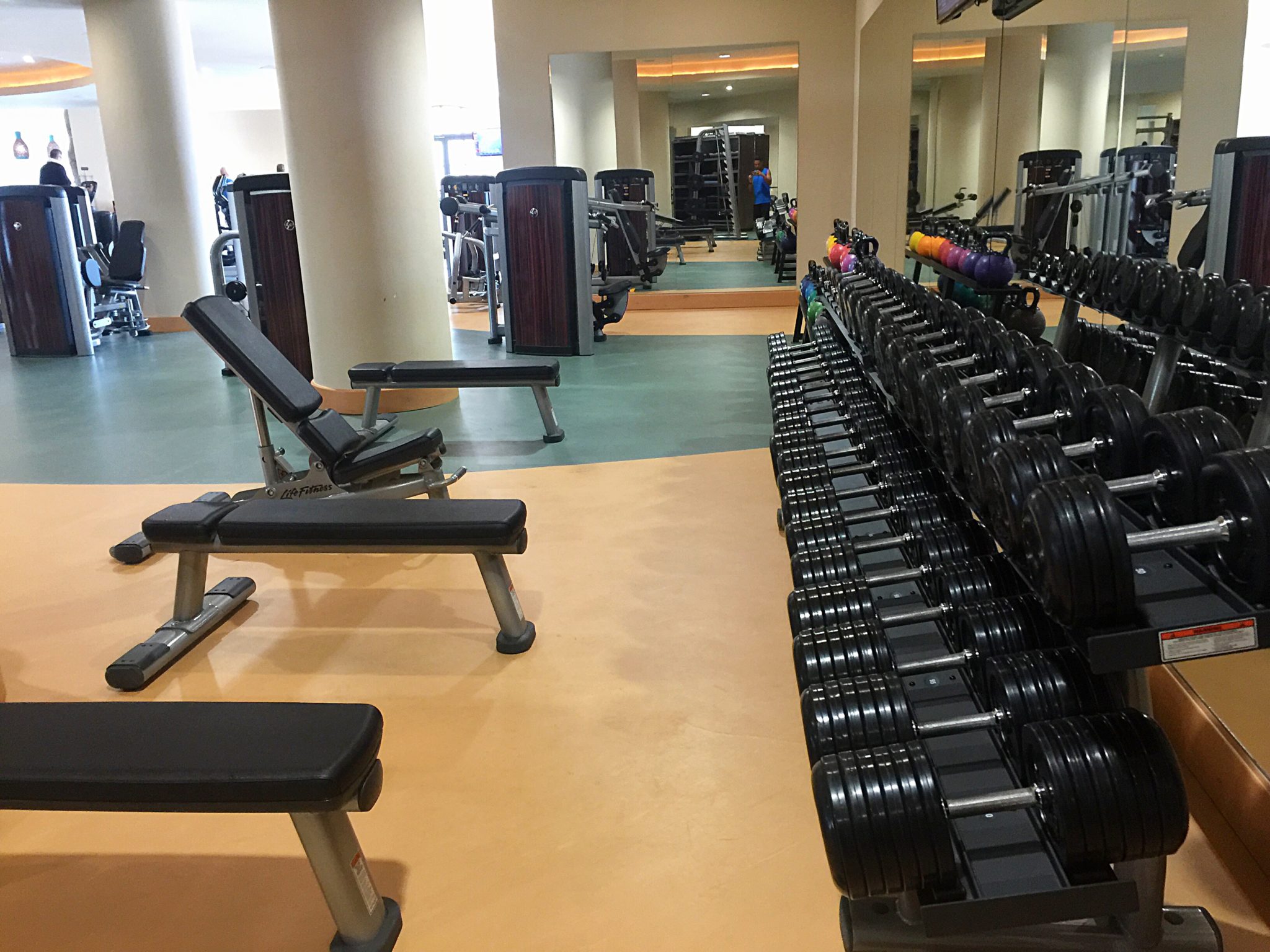 Weights are in Pounds not Kilograms.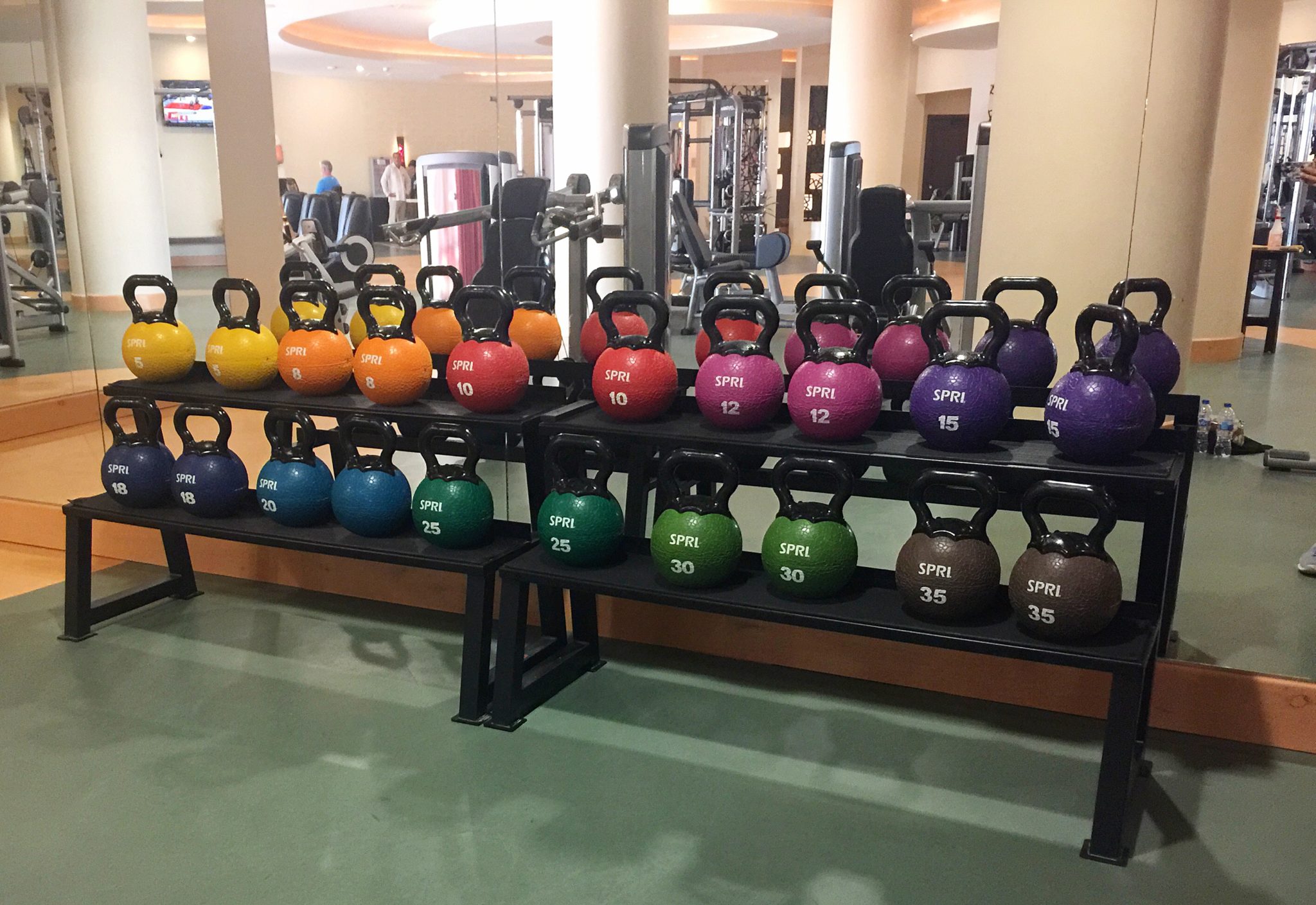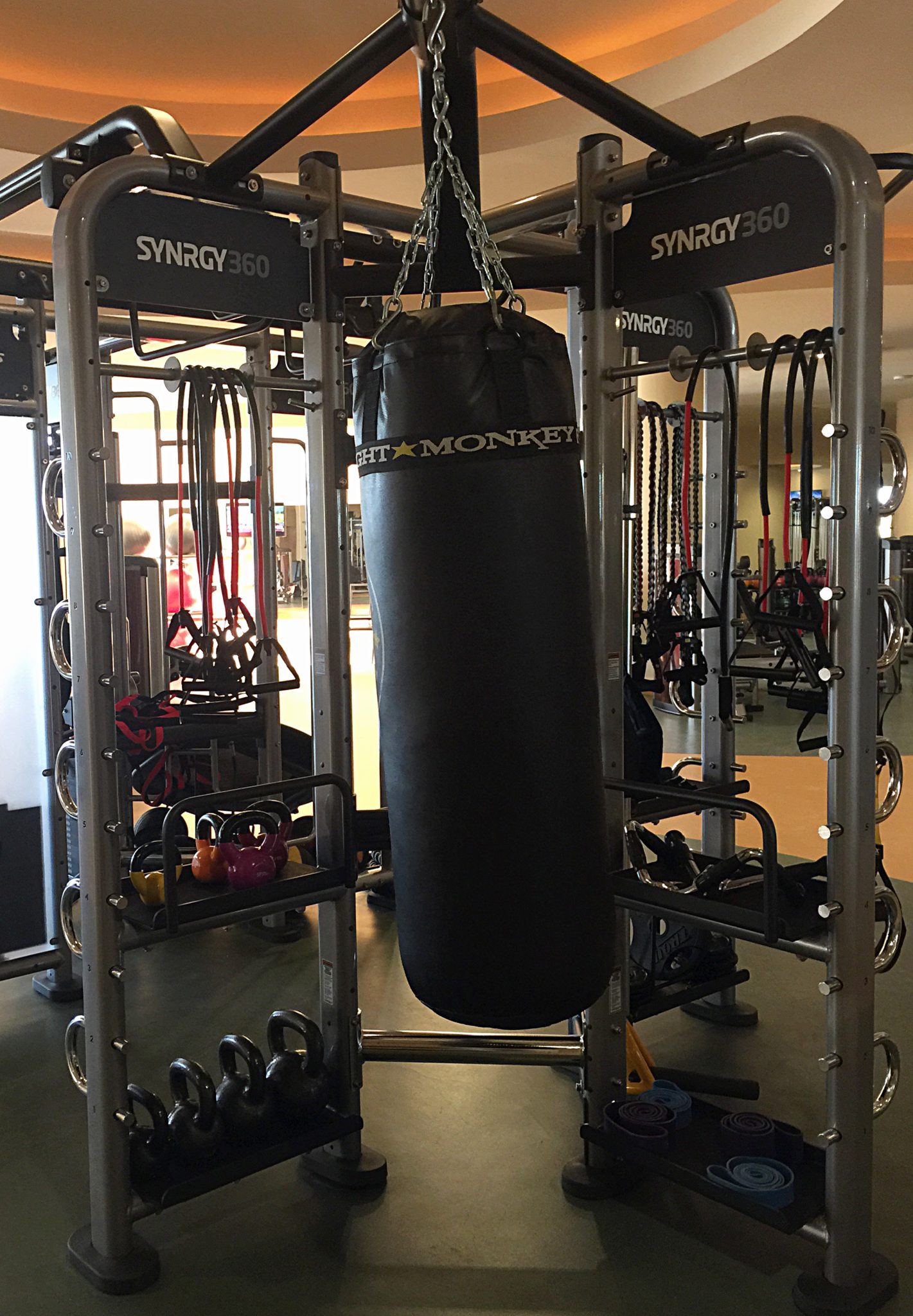 There is a water fountain with cups next to it if you would like free water. If you would like bottled water it costs $4 USD. Towels are available to use.
WEATHER:
1st trip:
Arrived 11/29 @ 12:55pm – 80 degrees
Average weather from 11/29/15 to 12/04/15 was
High 84 Low 66 — Sunny
2nd trip:
Arrived 01/23 @ 1:40pm – 78 degrees
Average weather from 01/23/16 to 01/30/16 was
High 79 Low 60 — Sunny
Late JAN/FEB is supposed to be the coolest time of the year in Cabo yet it was 79 and sunny all week. It just got cold at nighttime, especially with the breeze.
ROCK FORMATION:
Grand Solmar Land's End is literally at Land's End. It's located at the southernmost tip of the peninsula near El Arco. This is the natural rock formation that is shaped like an arch next to Lover's Beach. This resort was built right into the rock cliffs along the Pacific Ocean. IT'S BREATHTAKING!!! Take a look…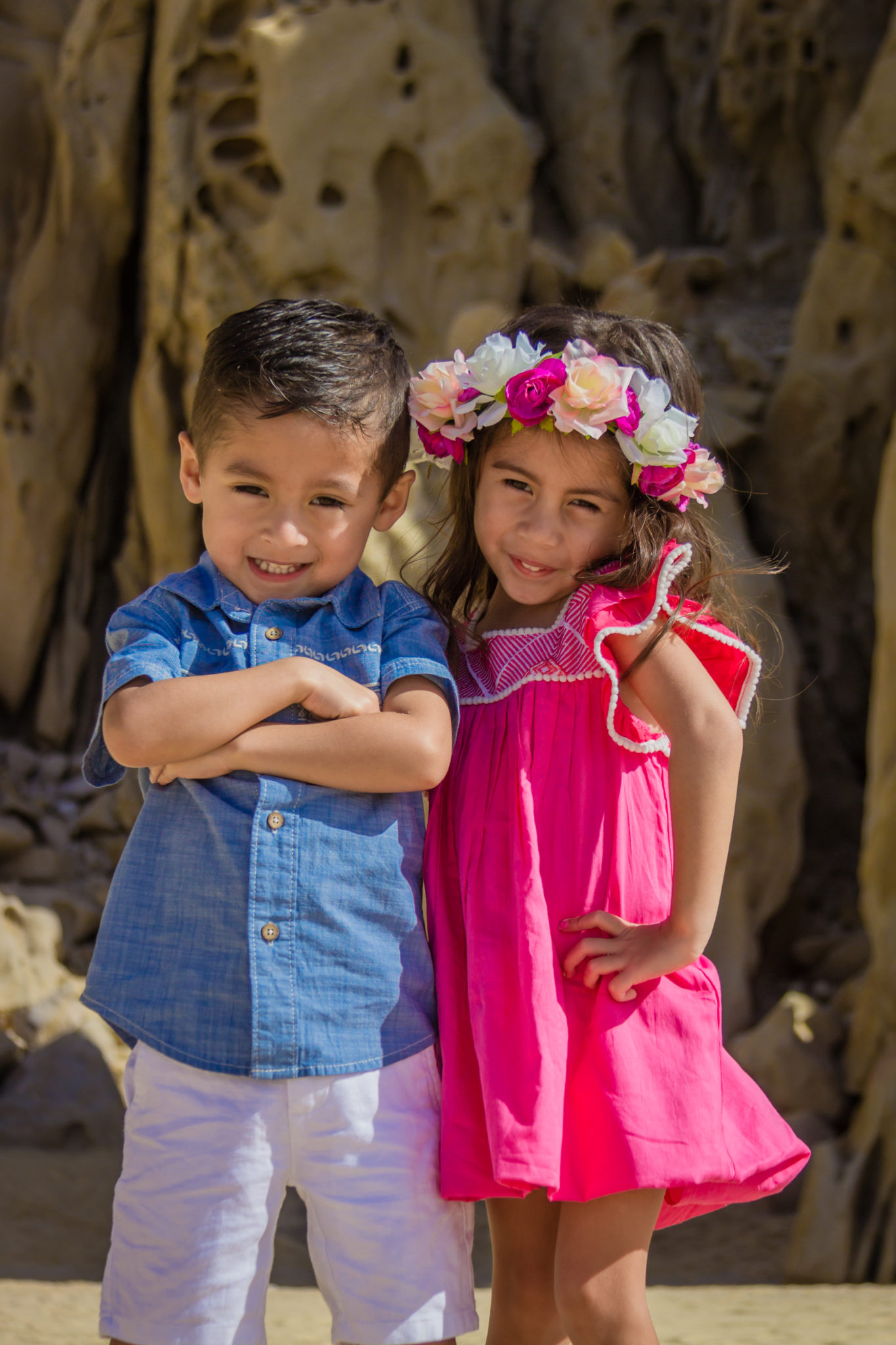 The 'Adults Only' side…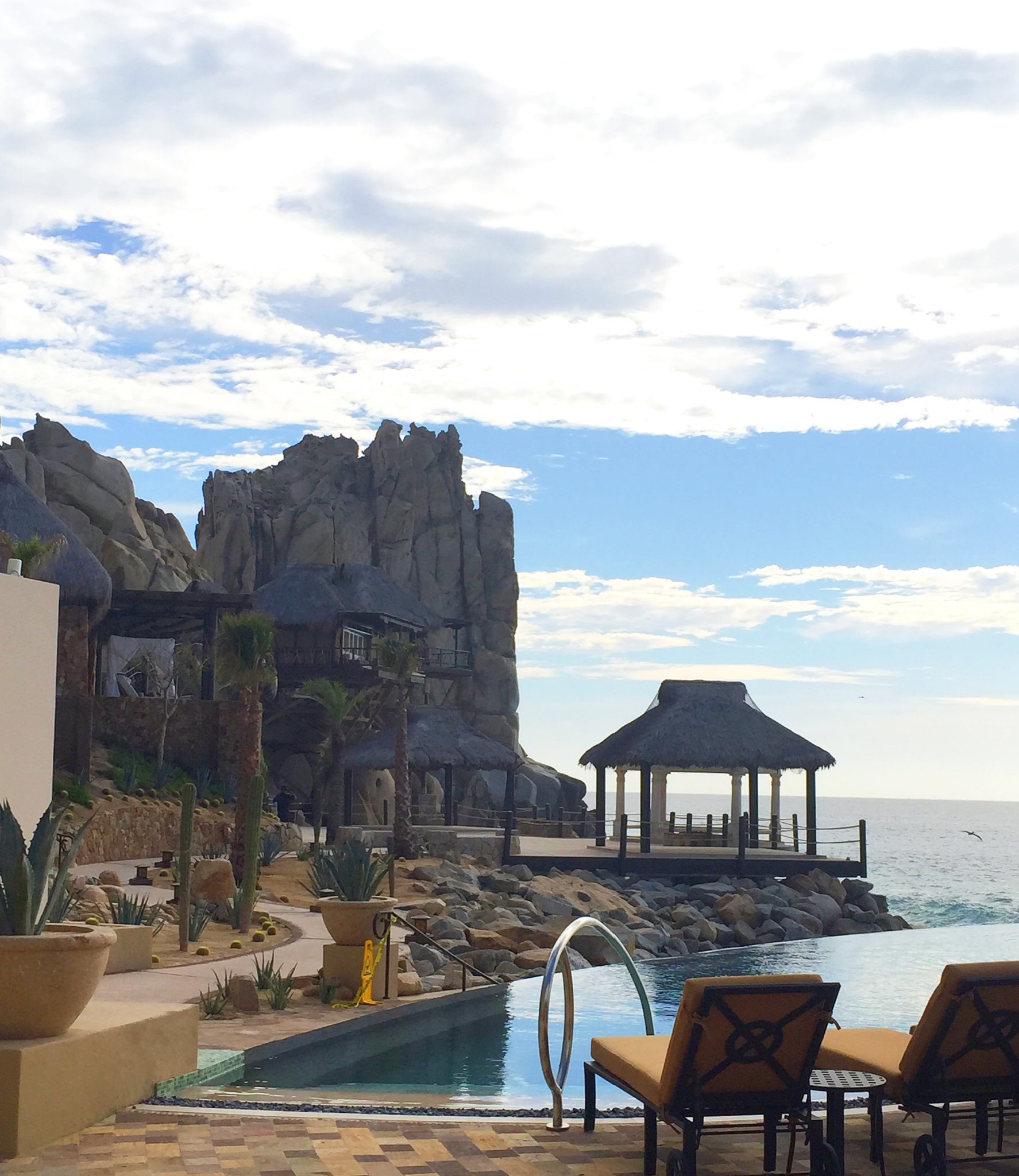 Sitting on soft golden sand…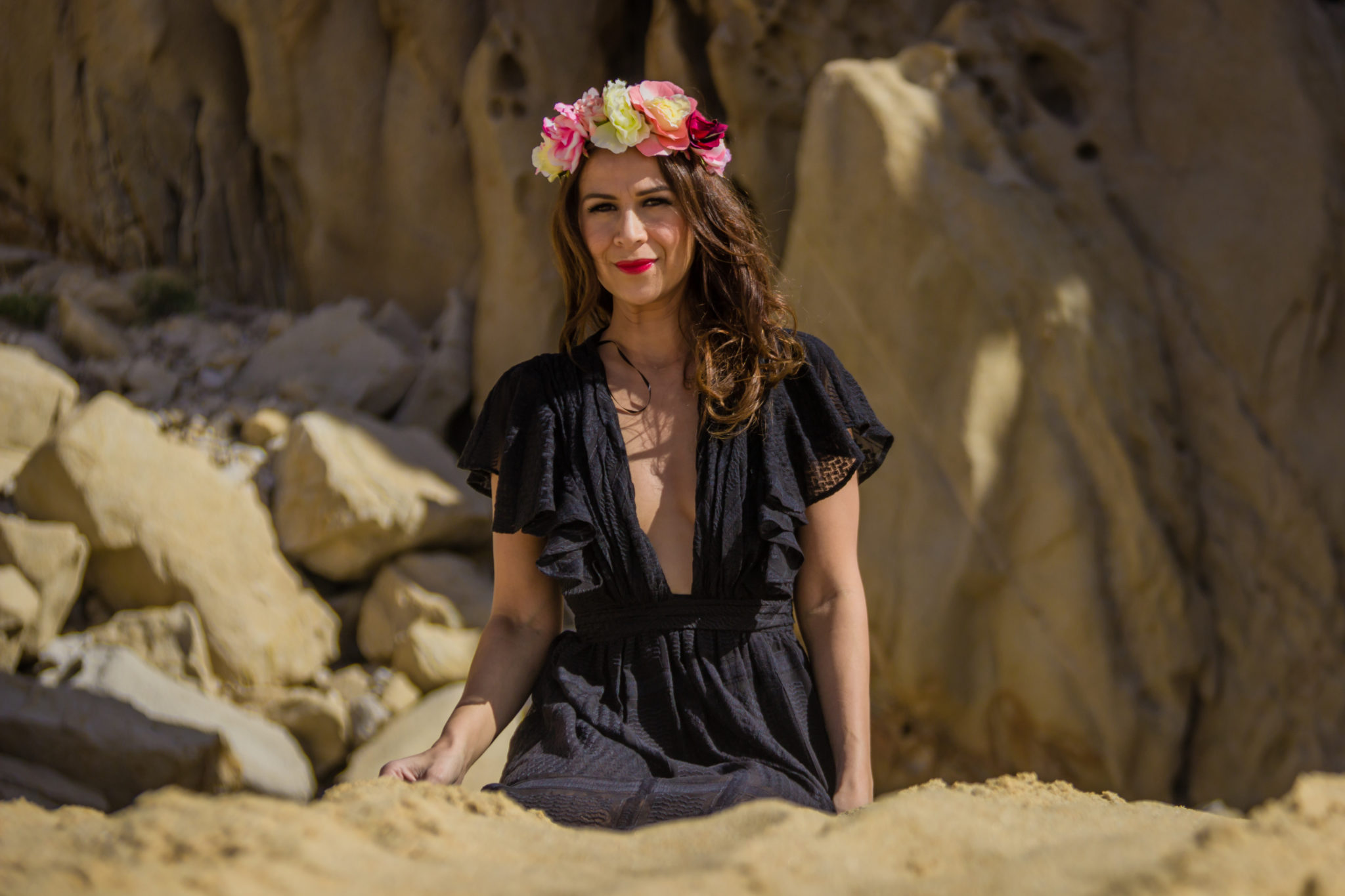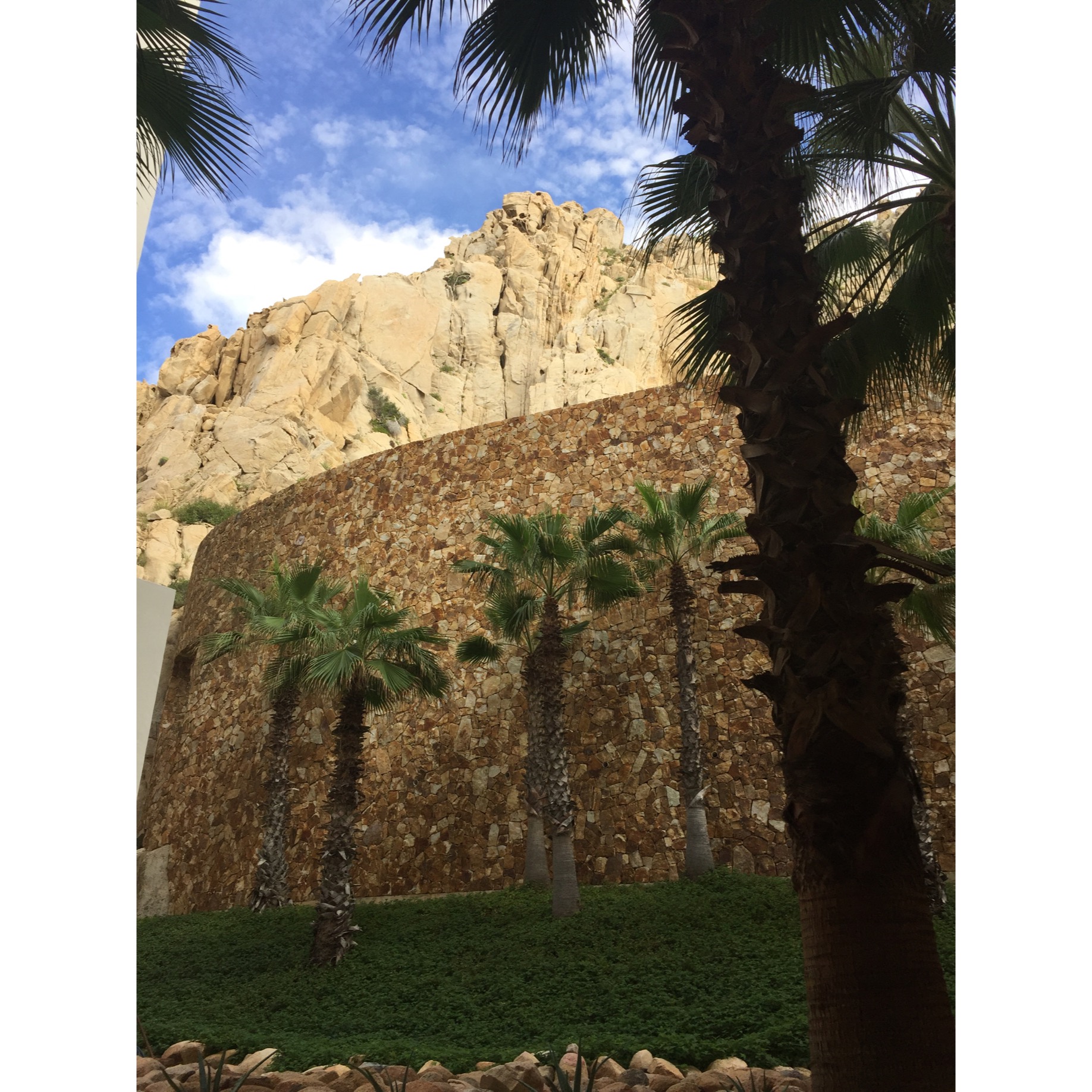 This natural rock wall is along side the whole resort…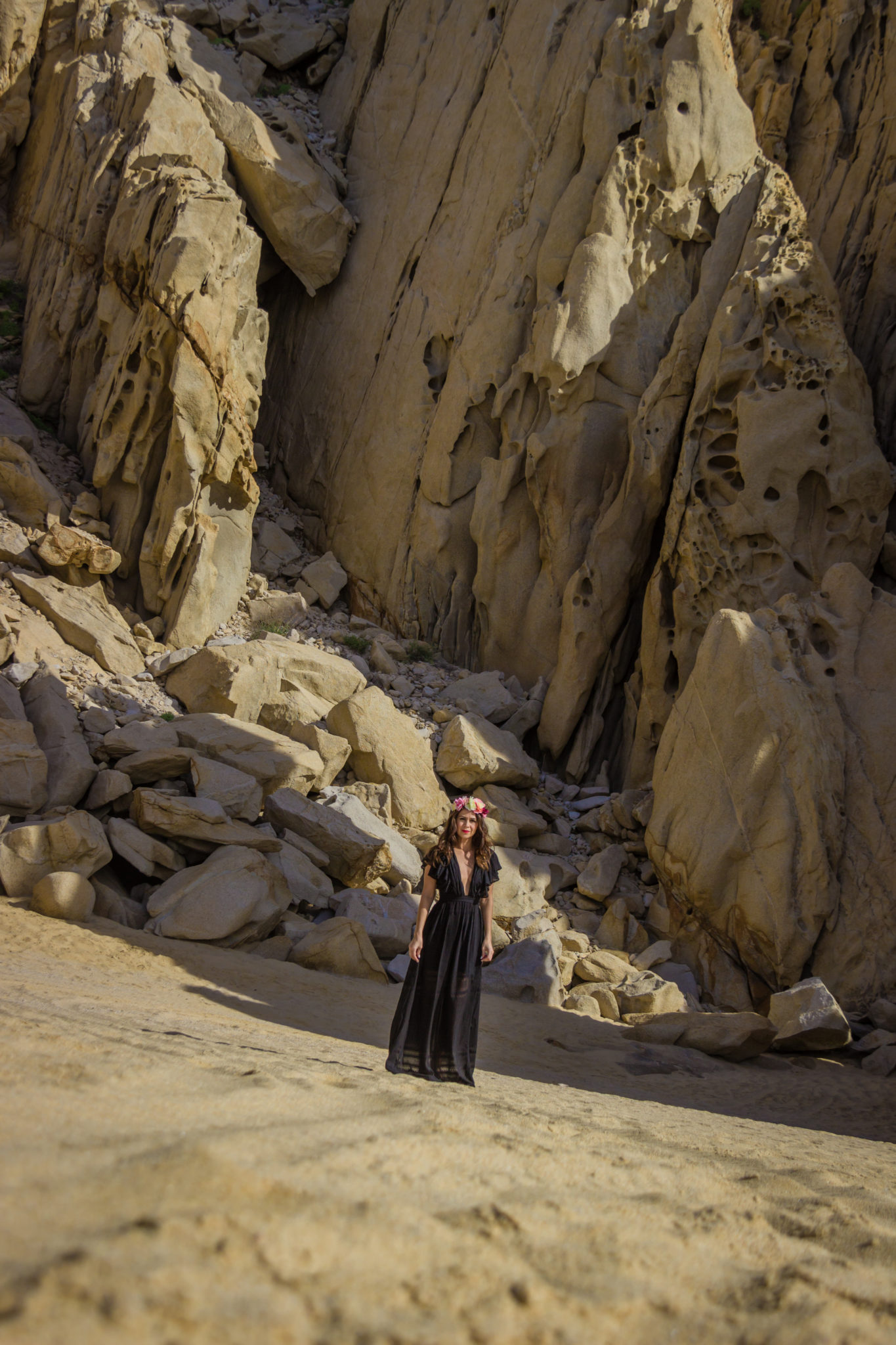 MISC INFO:
Cabo is 1 hour ahead from Los Angeles
BEACH TIP: Beach is not for swimming! Do not go past the red flags on the beach!
Shared Shuttle:
I HIGHLY RECOMMEND CABO SEASONS SHUTTLE✔️
We used Cabo Seasons (Grand Solmar's shuttle).
It cost $42 per person round-trip. They were much quicker in picking us up after we first touched down in Cabo. It wasn't as crowded as the Gray Line Los Cabos Shuttle. It looked like Cabo Seasons had more cars available and that's why it wasn't as crowded as Gray Line.
There is also a new road that leads straight from the airport to the resort. The ride this time was only about 35 minutes.
***All information was based from January 30, 2016. Check for updated information***
---