Moms, I know you're busy. I get it.
But, when was the last time you brushed up on your CPR skills?
It's going to be almost 5 years since I've taken a CPR class. Wow! Time flies.
I found this awesome CPR training class in Woodland Hills that is mobile. It's called LifeSaver Team…

They understand that parents are busy but they want to help.
They will go to your house and make sure you know what to do incase your child should stop breathing or is choking.
No minimum amount of people are required.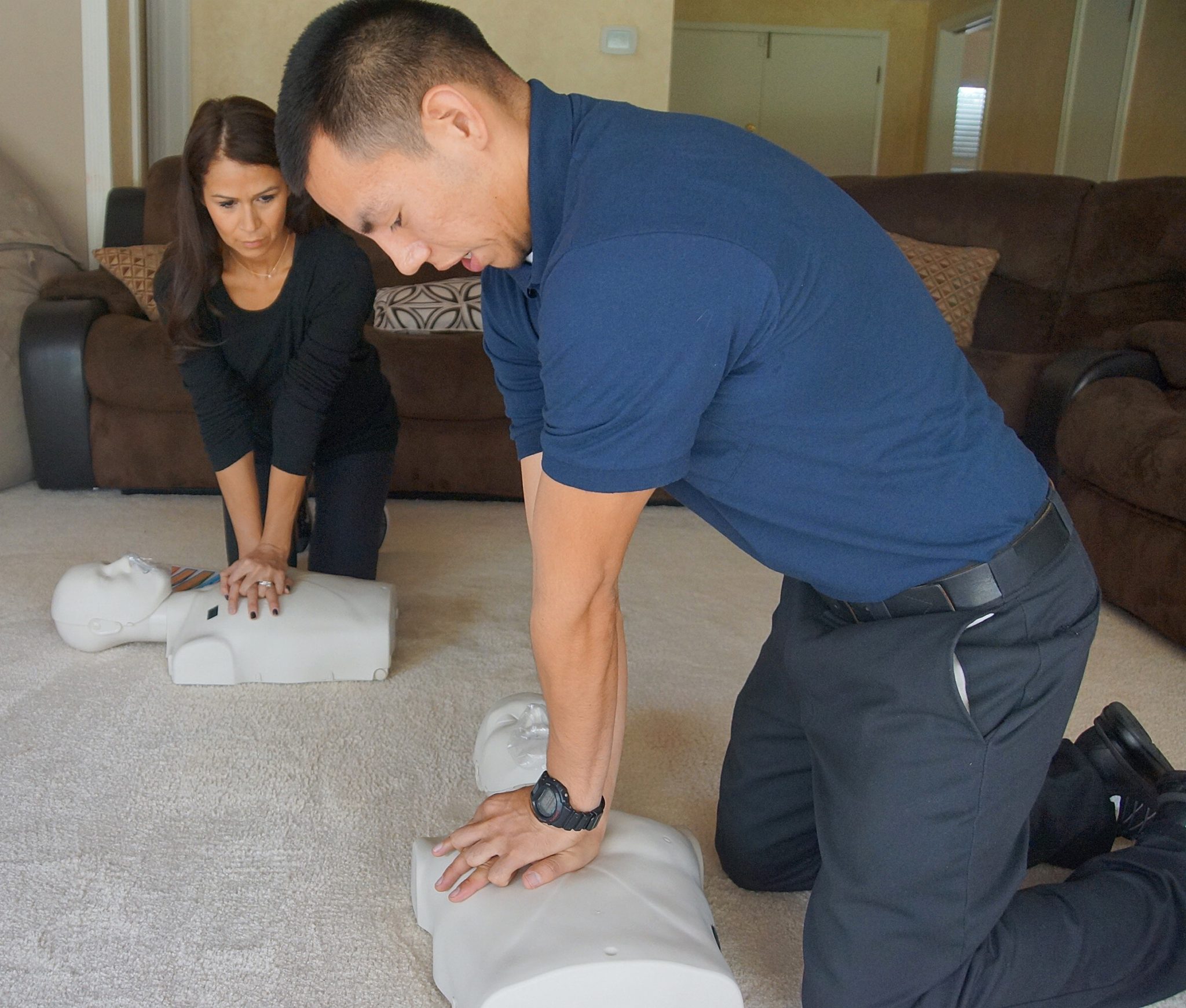 Chris Martinez was our instructor. He was super professional and answered all our questions. He taught us the basics of CPR in the convenience of our own home.
You don't have to get certified & take a test. You can just take a training class like my husband and I did. Our class lasted 1  1/2 hours.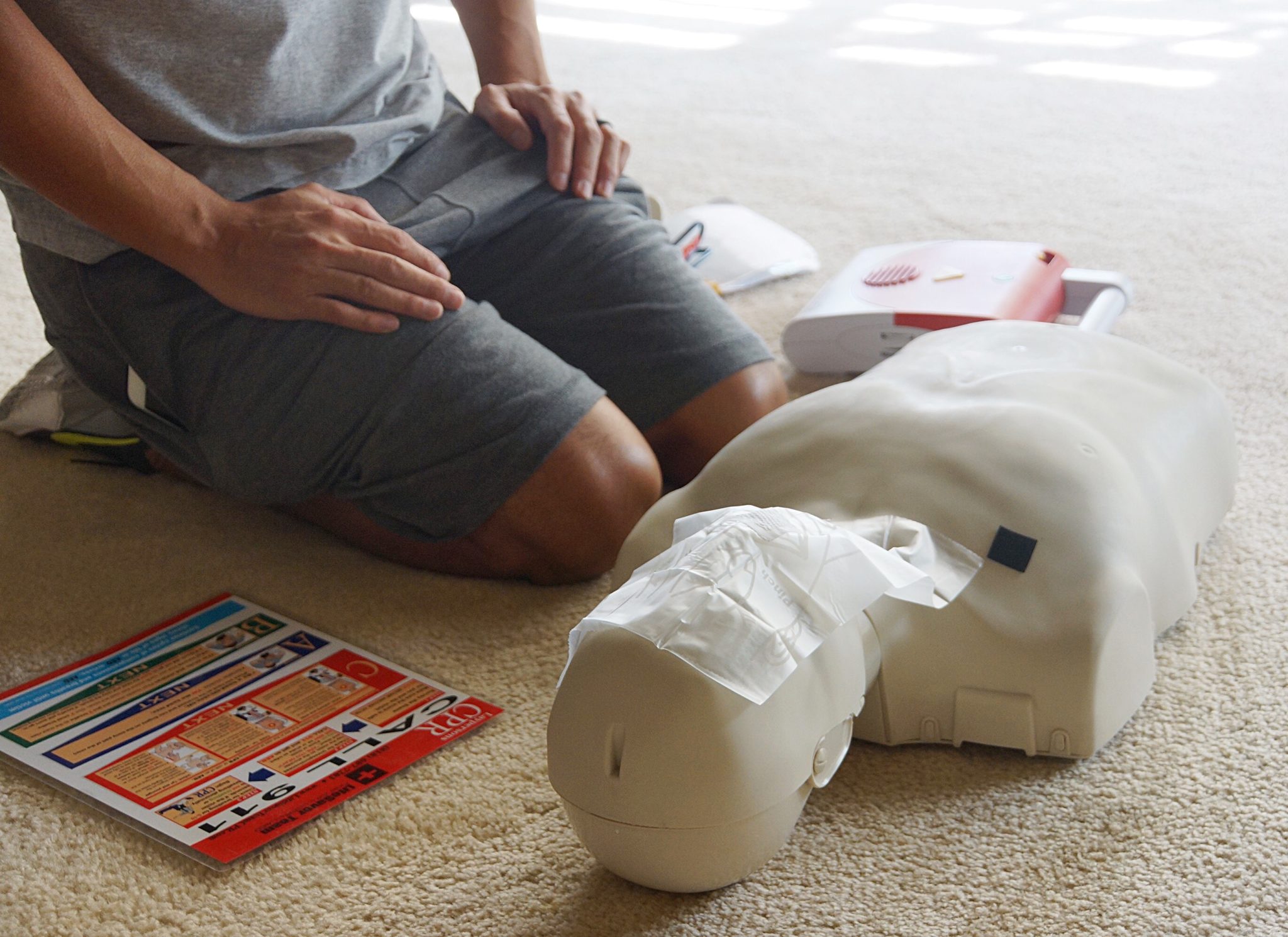 SO WHY SHOULD YOU LEARN CPR?
Imagine taking your child to a pool party on a hot day? While everyone is having fun, an accident happens.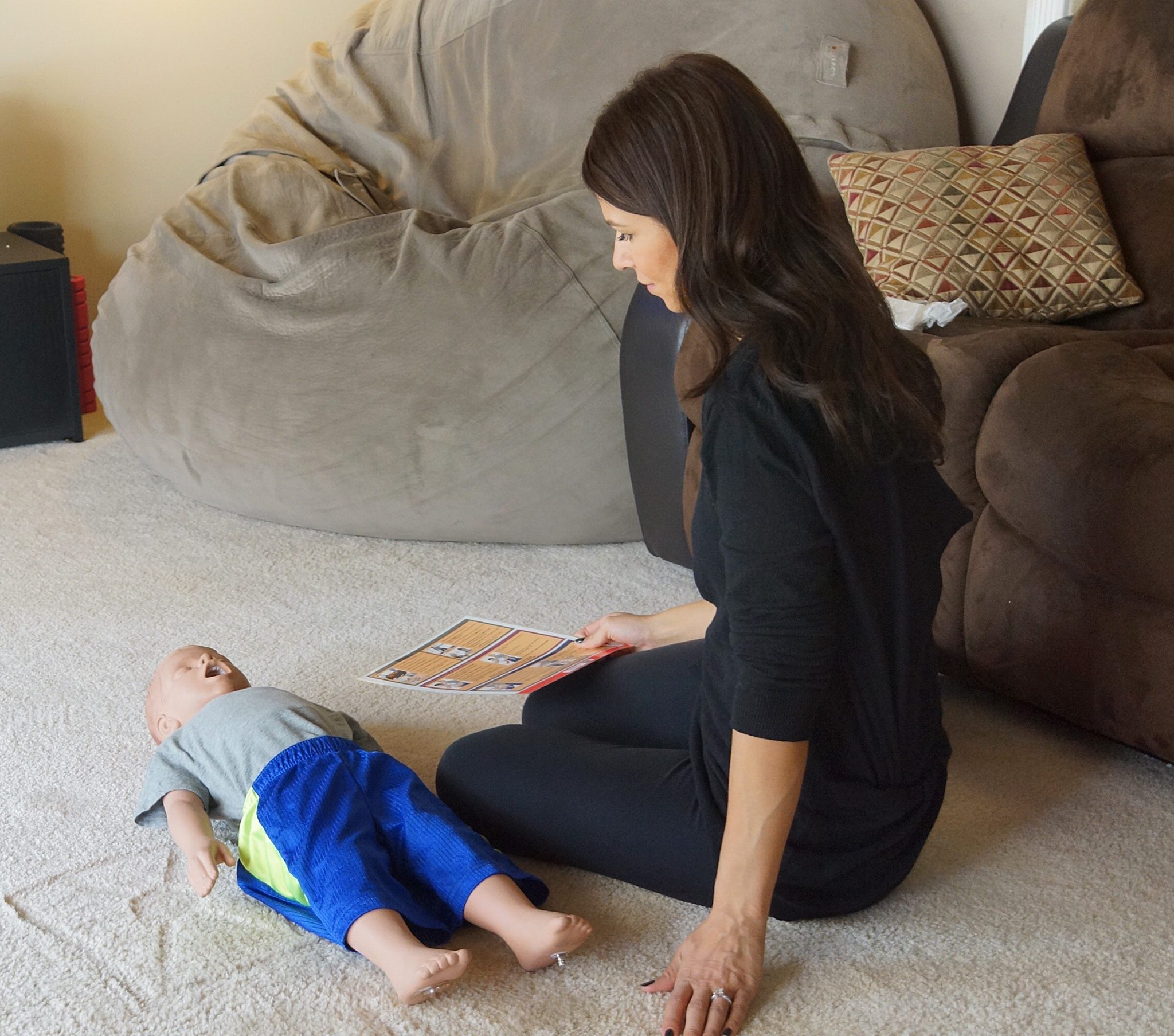 What if you're child is eating or has an obstruction in his or her mouth?
Could he or she be choking? Should the Heimlich remover be performed in this situation?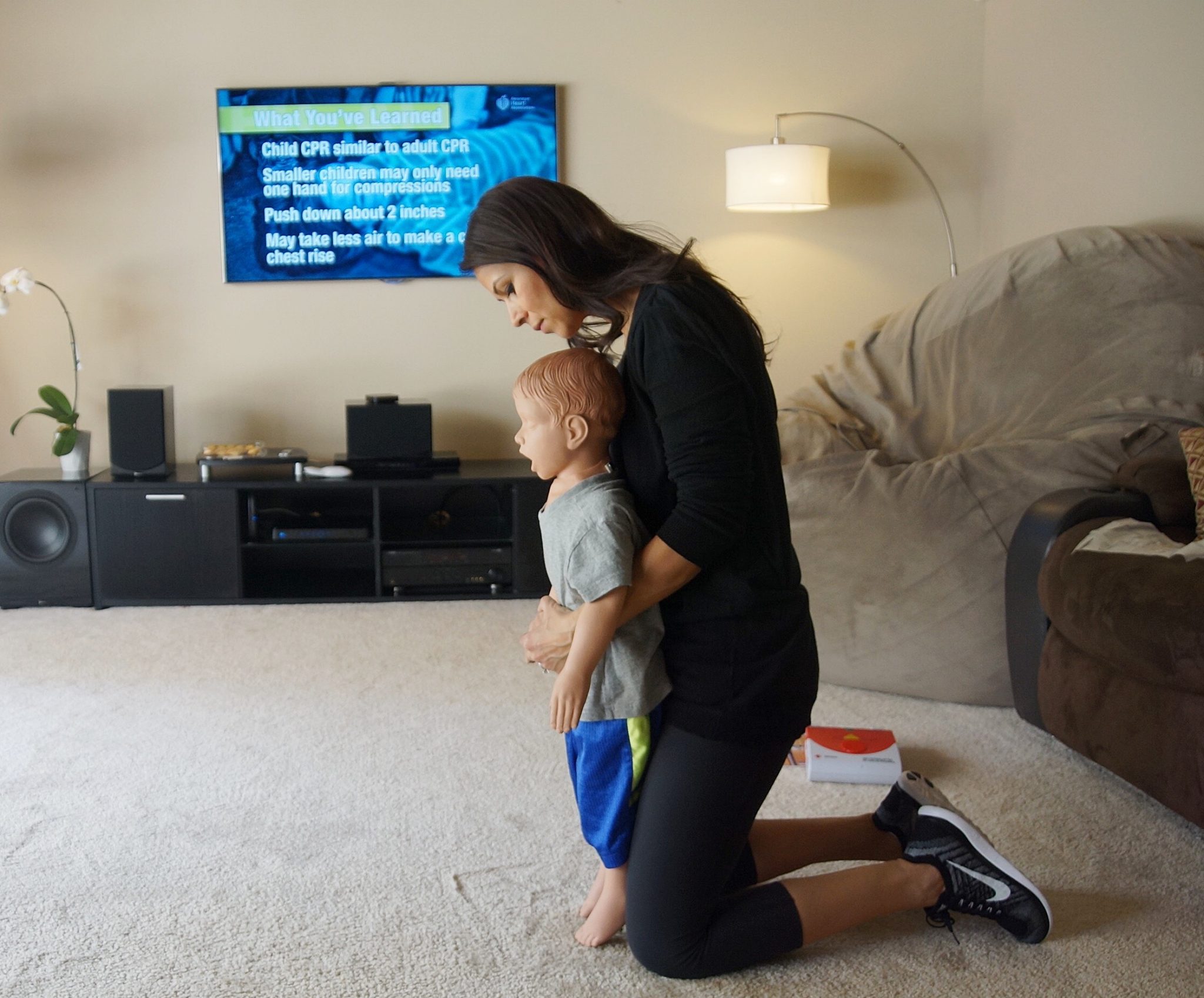 Do you call for help? Should you wait for someone else to arrive?
The actions you take in the next few minutes are critical and could result in the life or death of your child.
That is why it is imperative for all parents, and people of all ages, to take a CPR training course and be prepared for emergency situations like these.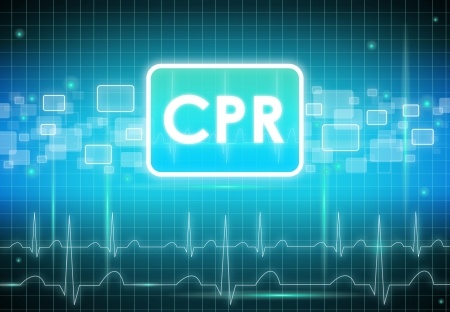 CPR, also known as cardiopulmonary resuscitation, is a lifesaving tactic used by both medically trained and non-medically trained individuals to save someone who is showing no signs of life due to either lack of consciousness or ineffective breathing.
CPR is all about a combination of chest compressions and rescue breaths to keep the blood flowing through the victims brain in order to prevent brain damage or death.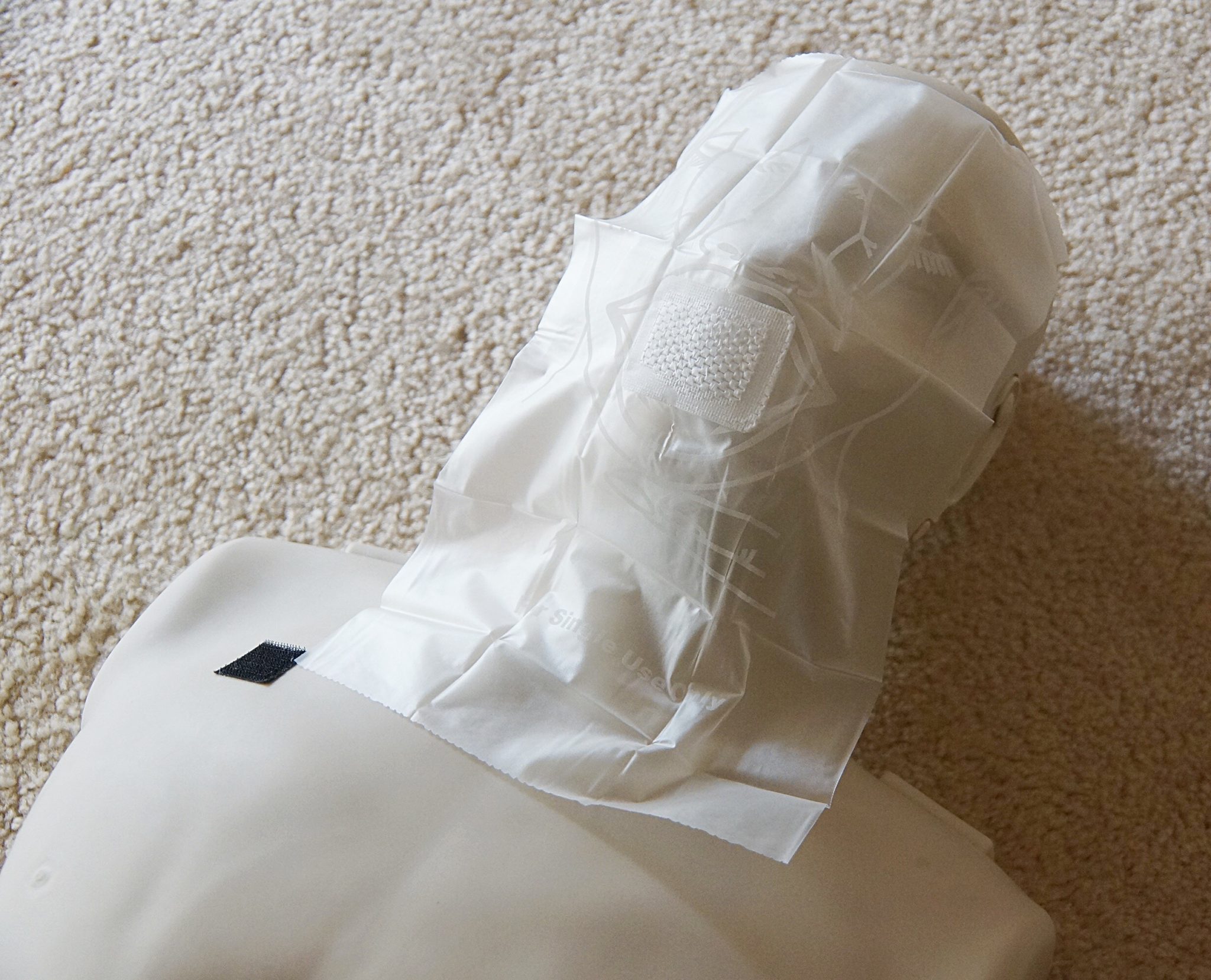 It is vital that CPR is performed as soon as possible because death could occur within just a few minutes!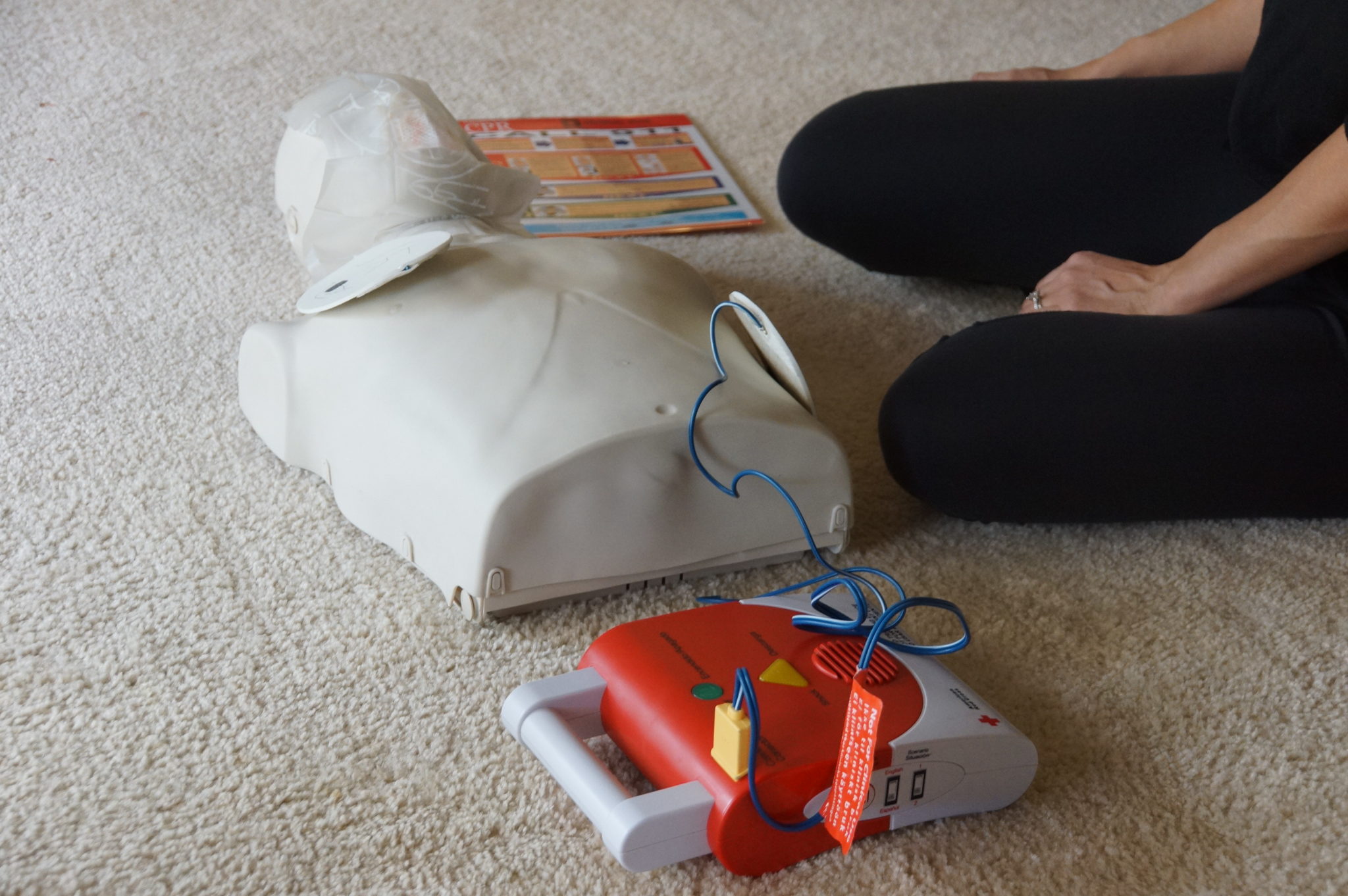 If you ever find your child unconscious, in need of CPR, perform the following steps.
Step 1: Check child's condition.
Tap rigorously on the child's shoulder and call out loudly. No response? Then have someone call 911, if you're alone with the child, give 2 minutes of care as described below, then call 911 yourself.
Quickly & gently place the child on their back or a flat hard surface. (No mattress, couch, etc.)
Step 2: Do 30 chest compressions.
Kneel beside child's upper chest. Place the heel of one of your hands on child's breastbone at center of chest.
To perform a chest compression, push the breastbone down about 2 inches. Always allow the chest to return to its resting position before starting next compression.
Aim to perform 30 compressions at the rate of 100 per minute. Counting out loud for each compression.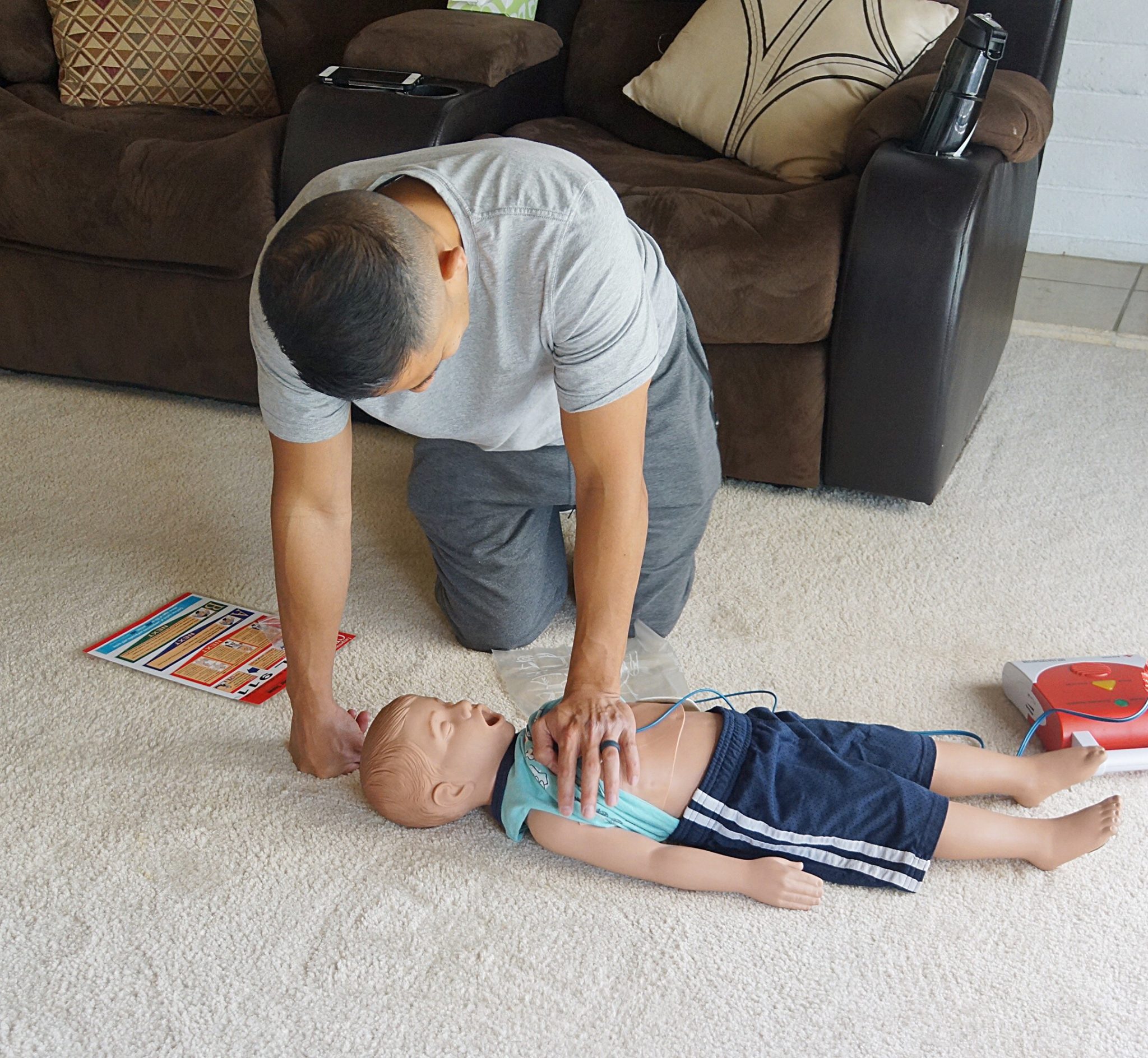 Step 3: Open the child's airway.
Tilt the child's head back with one hand and lift the chin slightly with the other, opening the airway.
Check for signs of breathing for no more than 10 seconds.
Check for breathing by placing head near mouth & looking toward feet. If the child is breathing you should see chest rising or feel breath on your cheek/face.
Step 4: Give 2 "rescue" breaths.
If child isn't breathing, give two breaths, each lasting 1 second. Pinch the child's nose, place your mouth over theirs & exhale into their lungs until you see the chest rise slightly.
If the chest doesn't rise, the airway is likely blocked & first aid for choking is likely needed.
If breaths go in, give the child 2 rescue breaths in a row, pausing between breaths to let the air flow back out.
Perform 2 rescue breaths after every 30 compressions.
Repeat this process until emergency help arrives, or someone else can take over. (This can be very tiring!)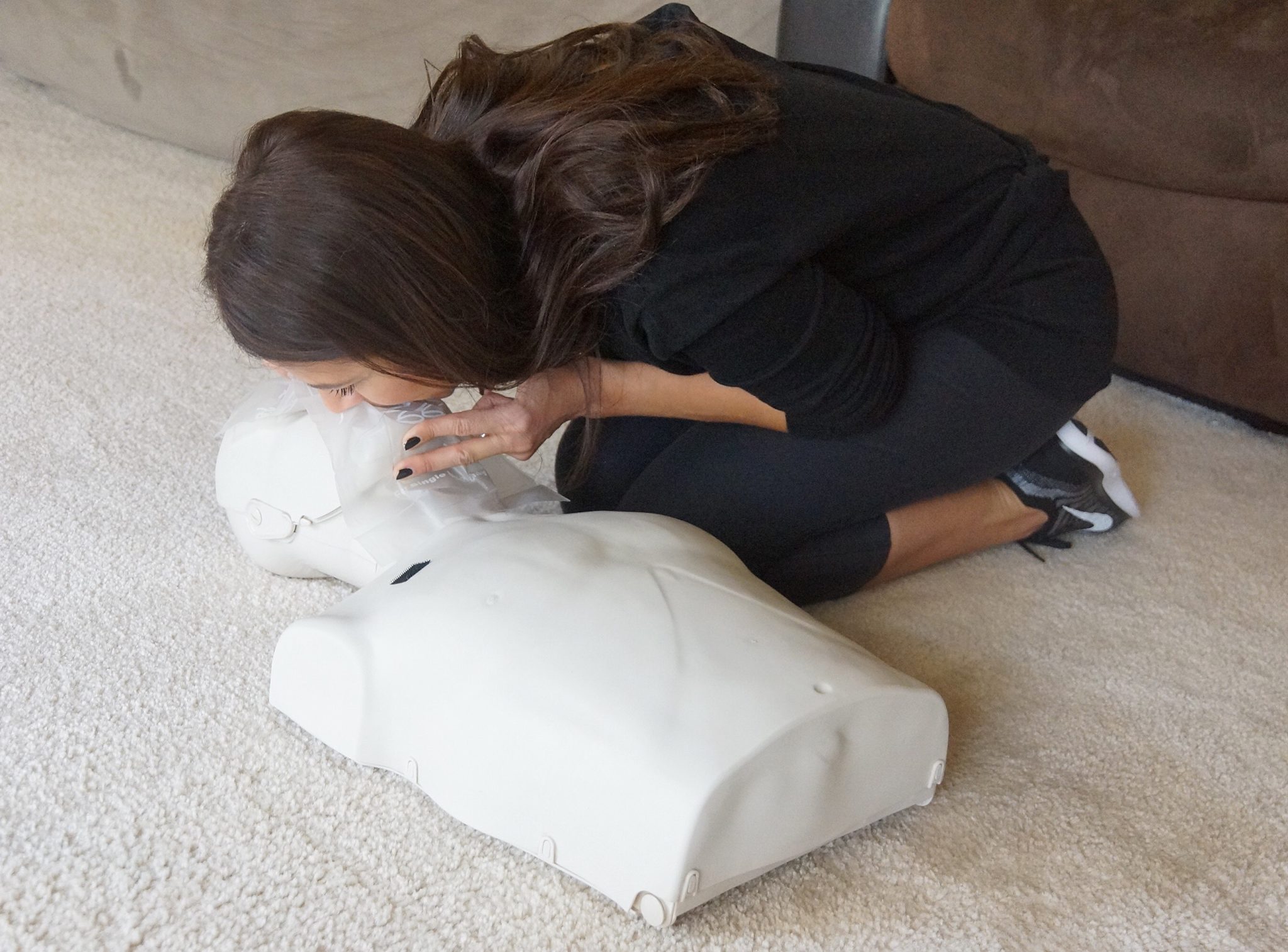 Although these are basic steps to perform CPR on a child, there are other steps that may need to be involved such as the use of the Heimlich remover, or knowing how to work an AED (Automated External Defibrillator).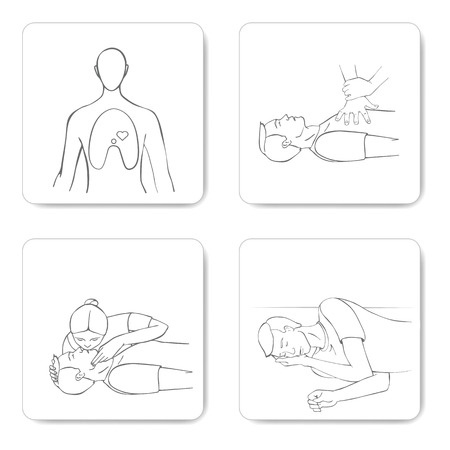 Also, the process of performing CPR on a child is different compared to performing it on an infant, adult, and even an elderly person.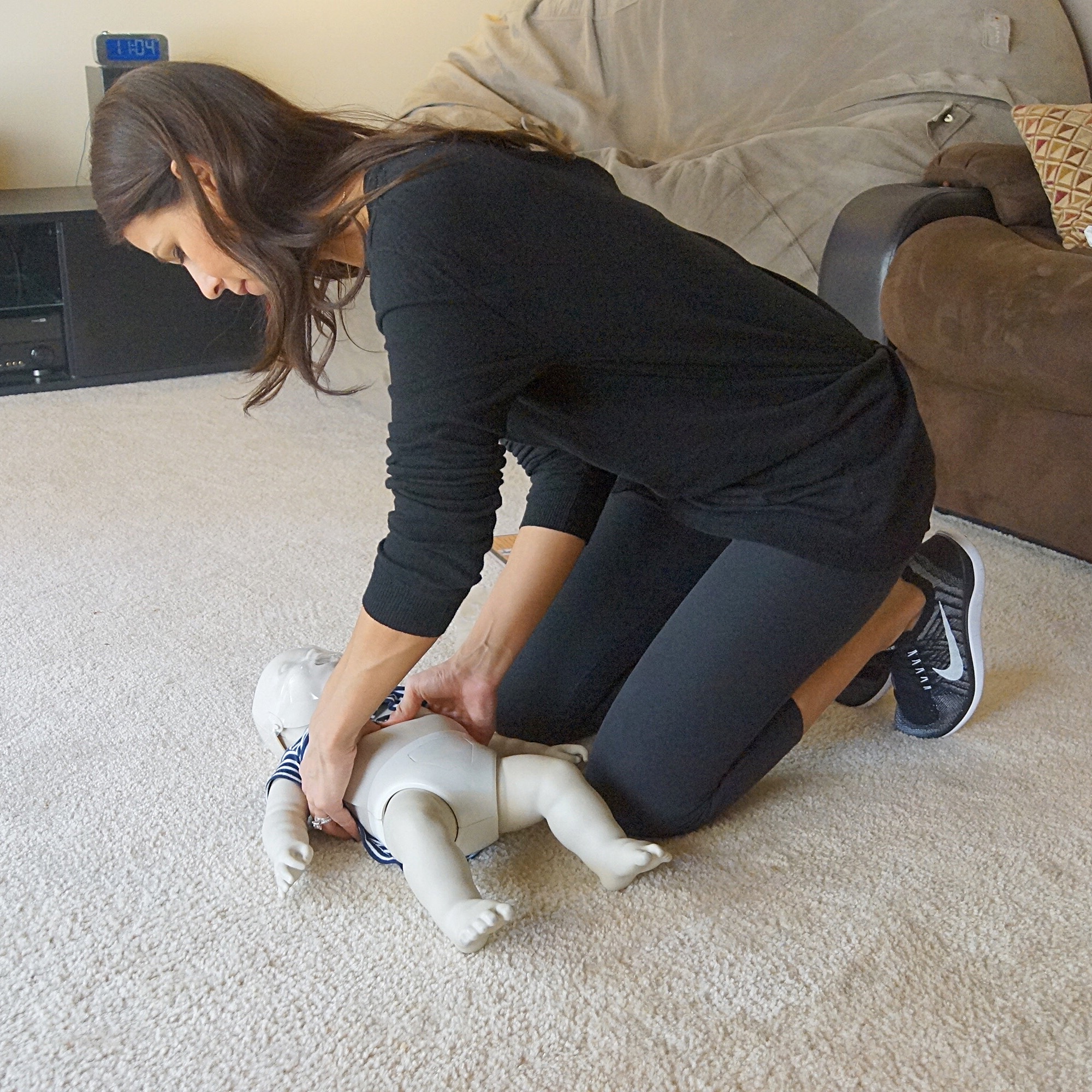 To be prepared for emergency situations that may arise like this, it is recommended that each person invests their time, money, and energy in taking a CPR class. It may save the life of a loved one in the future.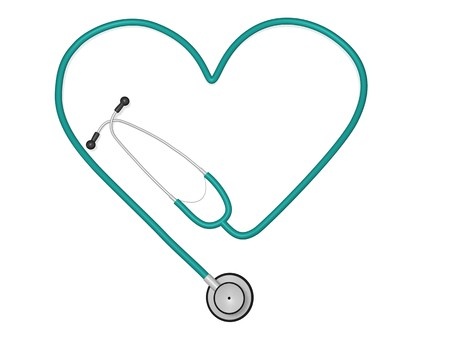 I highly recommend this company to busy parents who don't have time to schedule a CPR class or don't have a babysitter to watch their kids.
---
If living in the Los Angeles area, check out the first aid classes offered by:
LifeSaver Team First Aid – CPR Classes
21133 Victory Blvd Unit 213
Canoga Park, CA. 91303
Phone #: (818) 687-7283
lifesaverteam@hotmail.com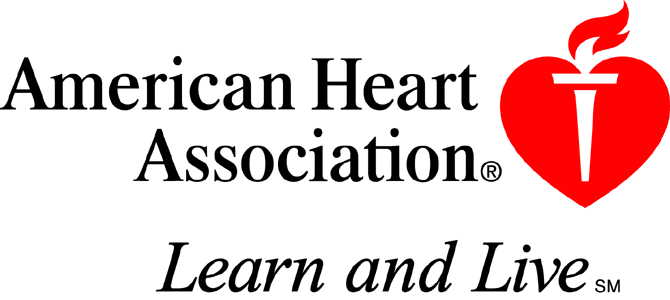 Would you be interested in taking a CPR class at home? Post your comments below.
Don't forget to subscribe to my email list so you can stay connected with me!
Mom on Duty…
Rocio
---