Le Chic Spa is the only mother and daughter spa in the San Fernando Valley. Its located in Tarzana, California.
My daughter, Nia has been begging me to take her there for months.
I decided to plan a 'Girl's Spa Day' for Nia and her cousins Amaya & Sofia.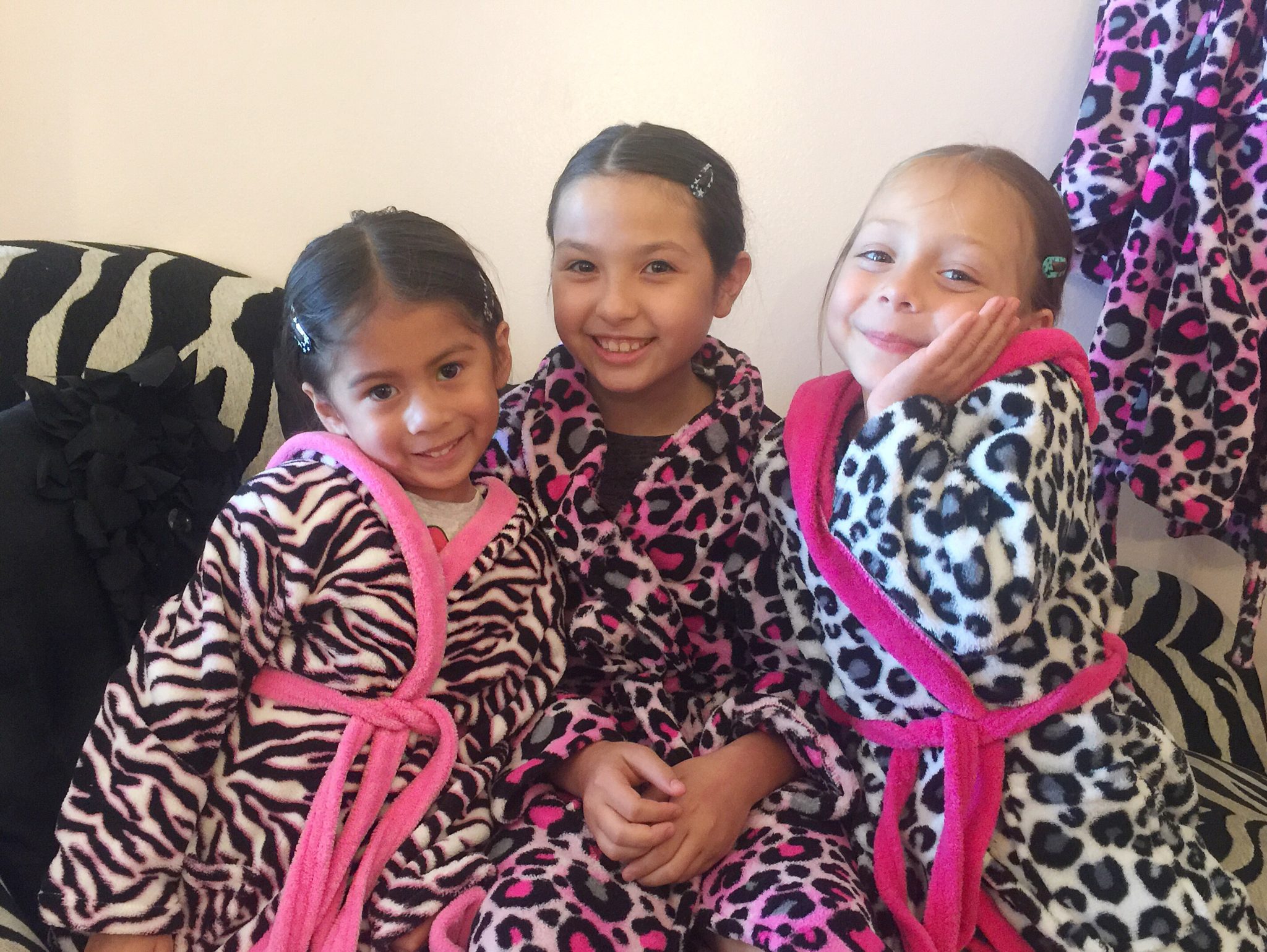 I booked the "My 1st Spa Experience" which costs $60 each.
It's 1 hour long.
This first spa experience includes:
-Mini Mani & Pedi, fresh glitter, ring & flip flops
-Mini Strawberry or Chocolate Soufflé Facial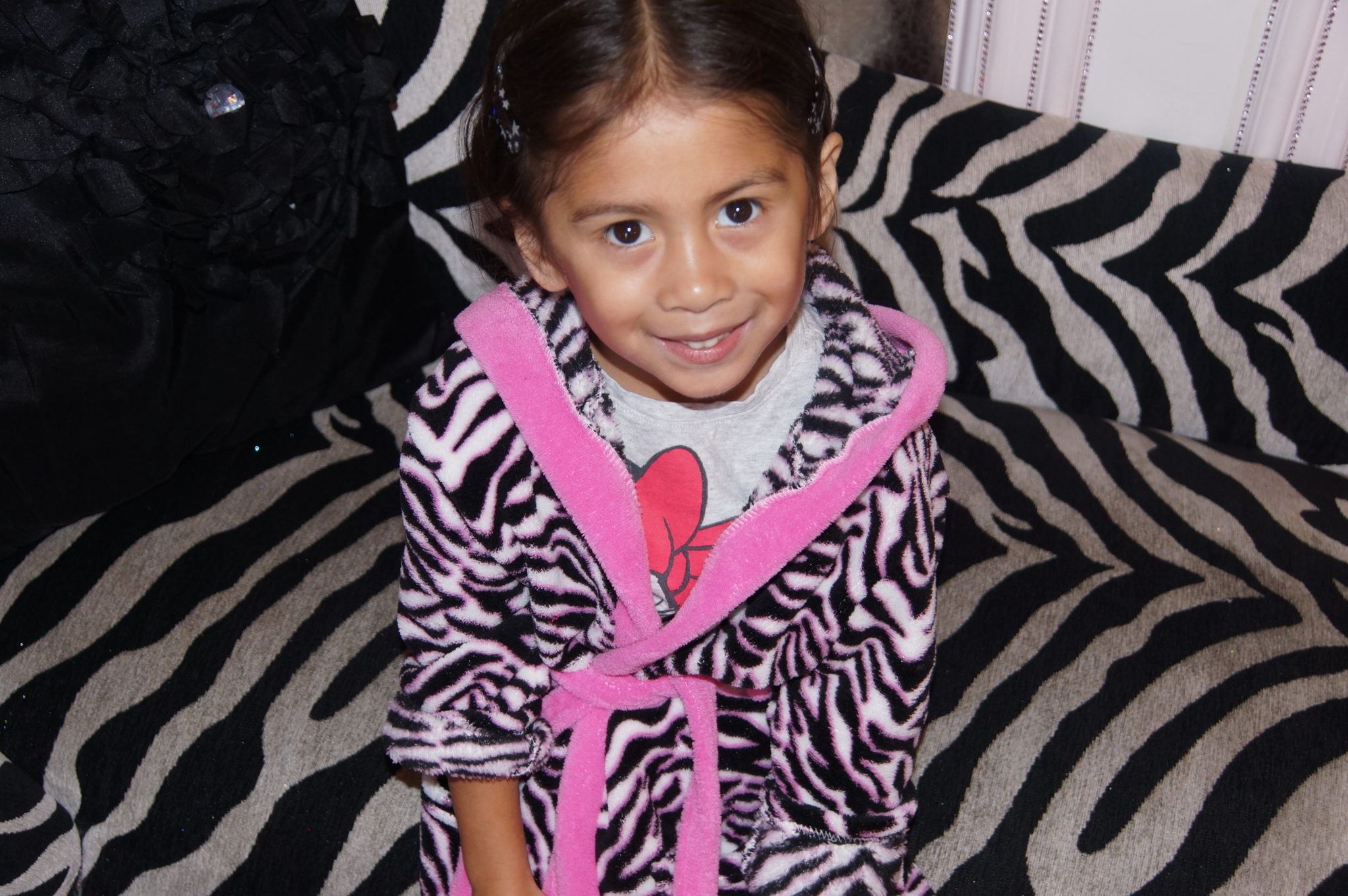 I'm going to give you the rundown of what we experienced:
As soon as we walked in, it was PINK GIRL PARADISE!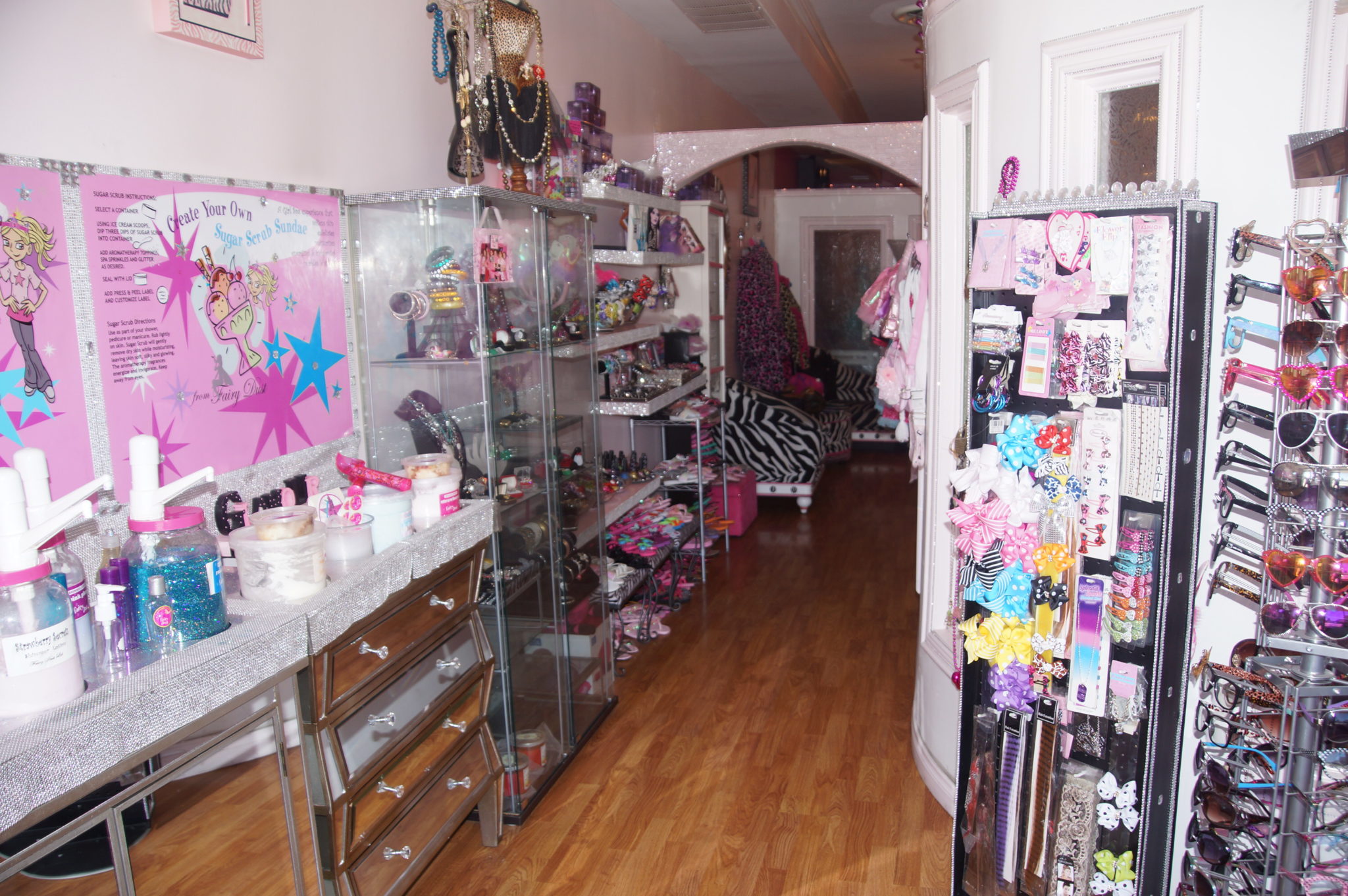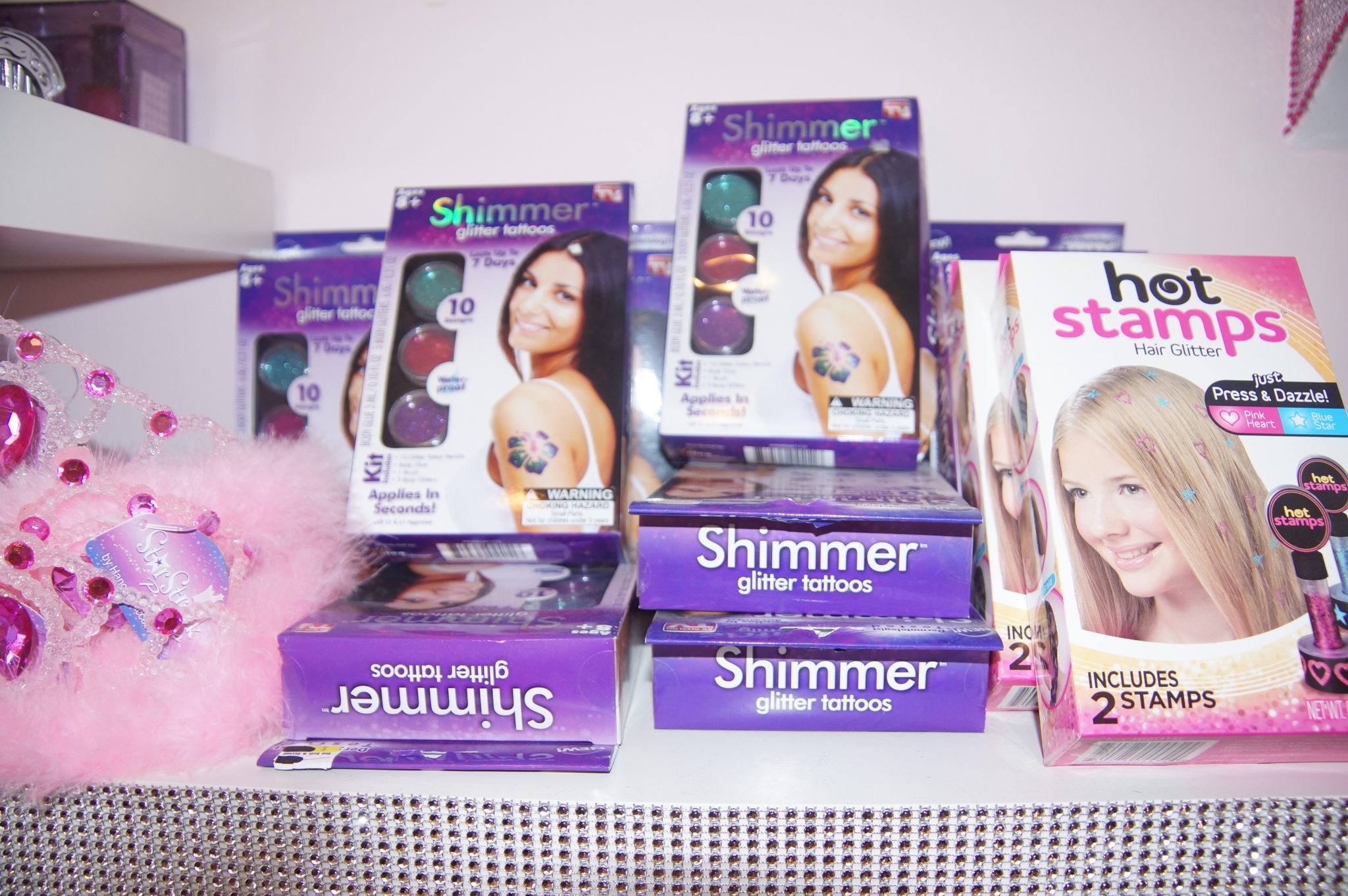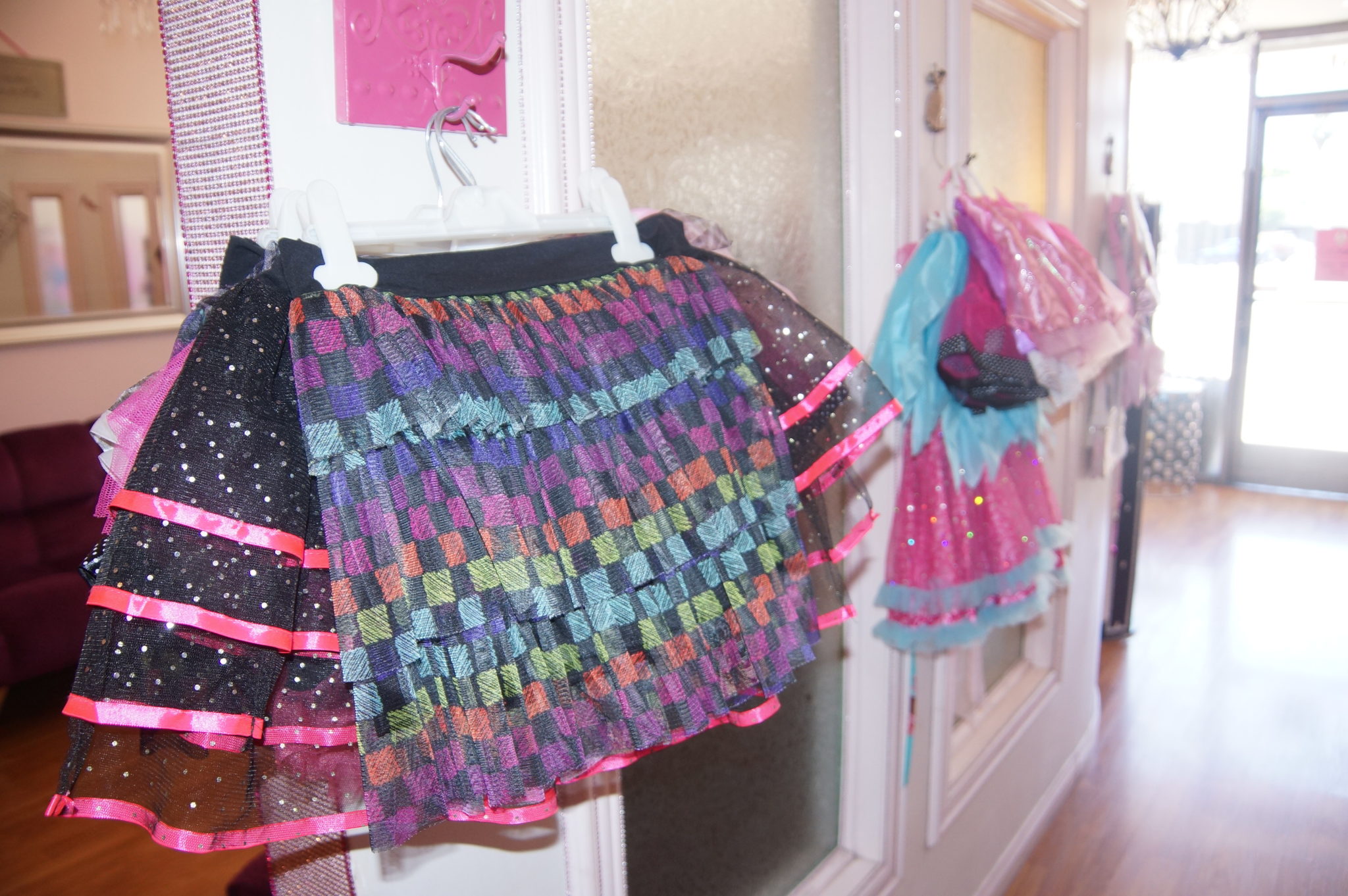 There were bows, tutus, make-up, glitter tattoos, candy, sandals and nail polish galore!!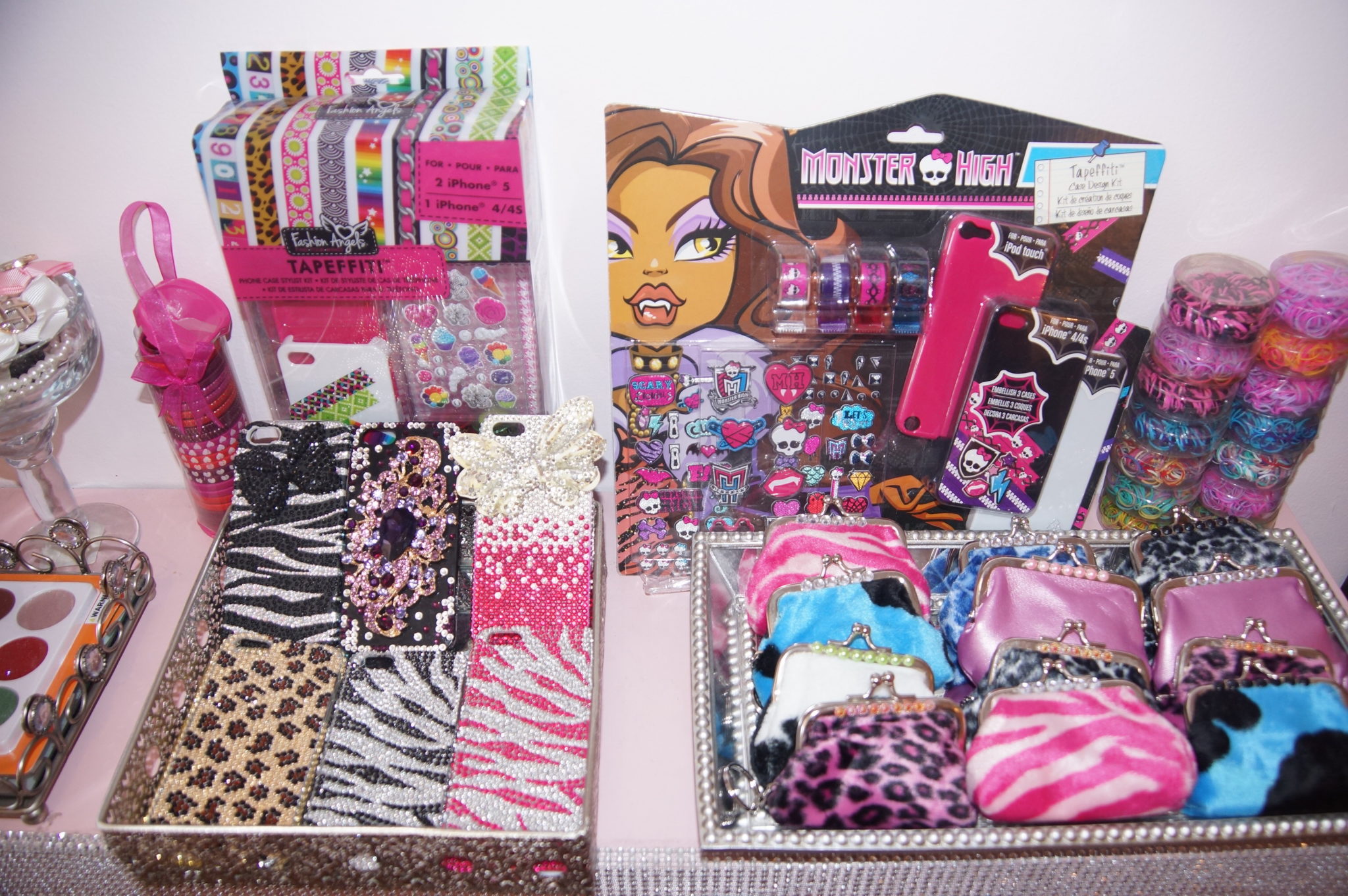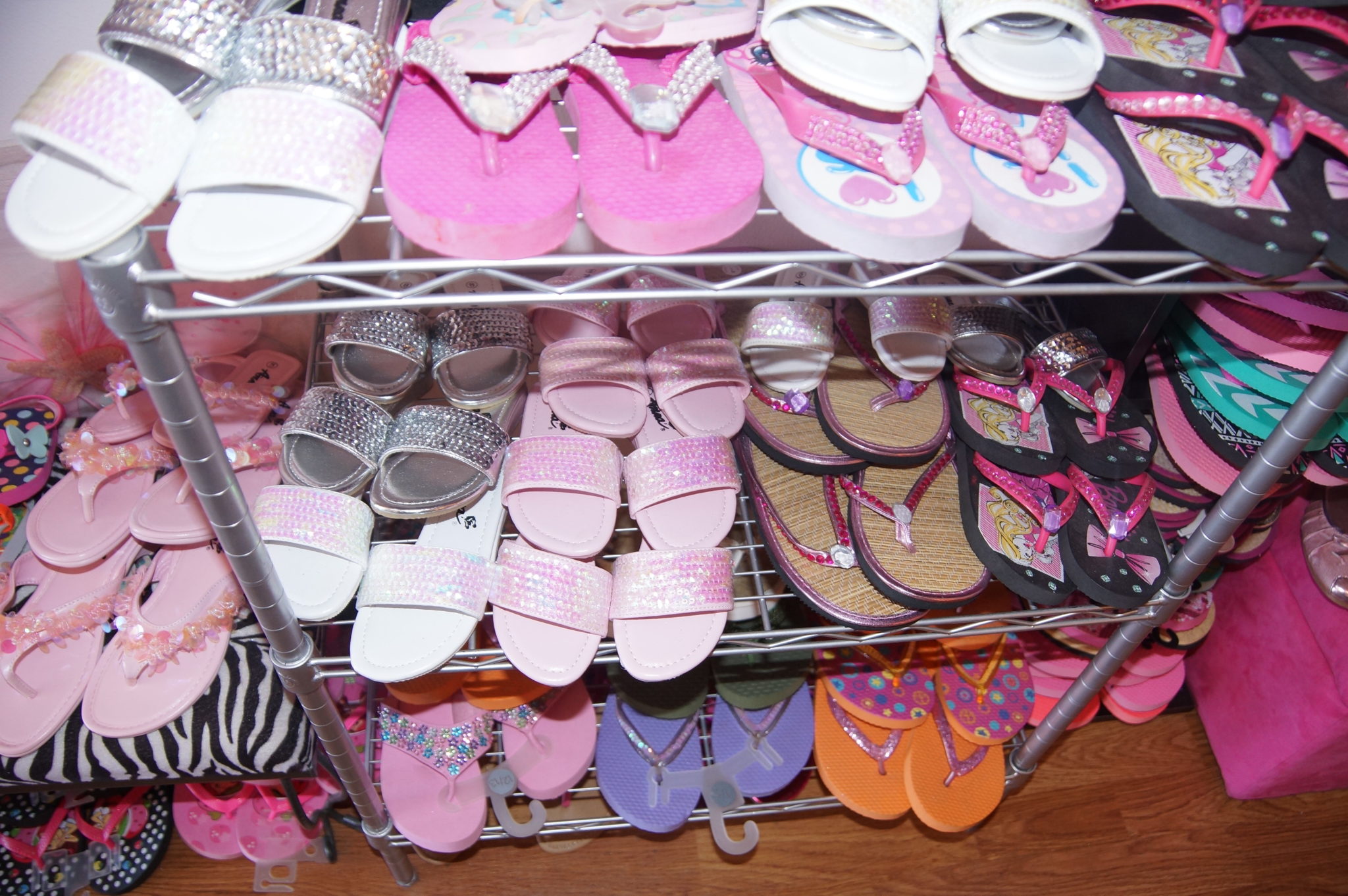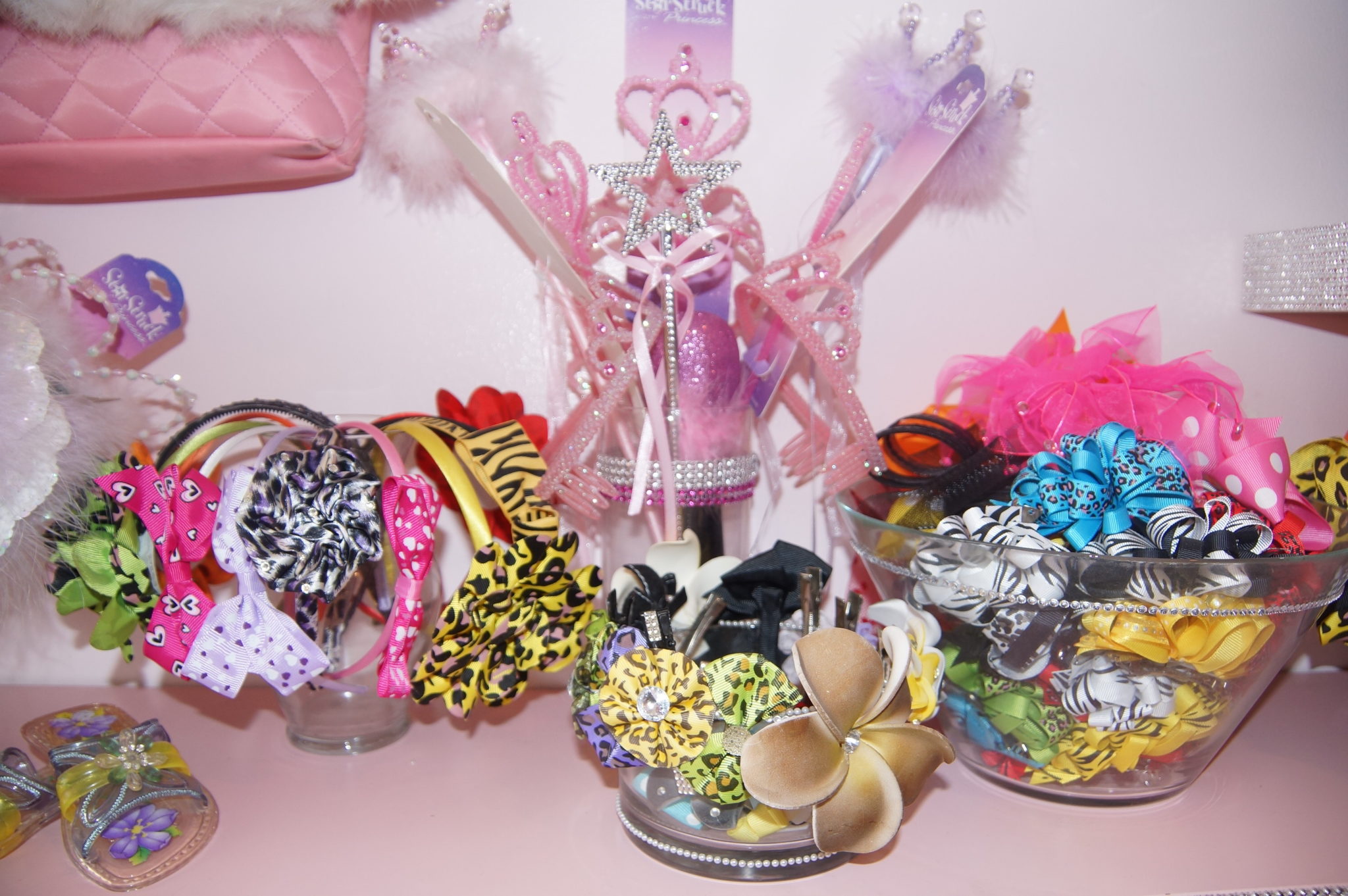 1- We were instantly greeted by owner Dina and taken into a spa-fabulous lounge.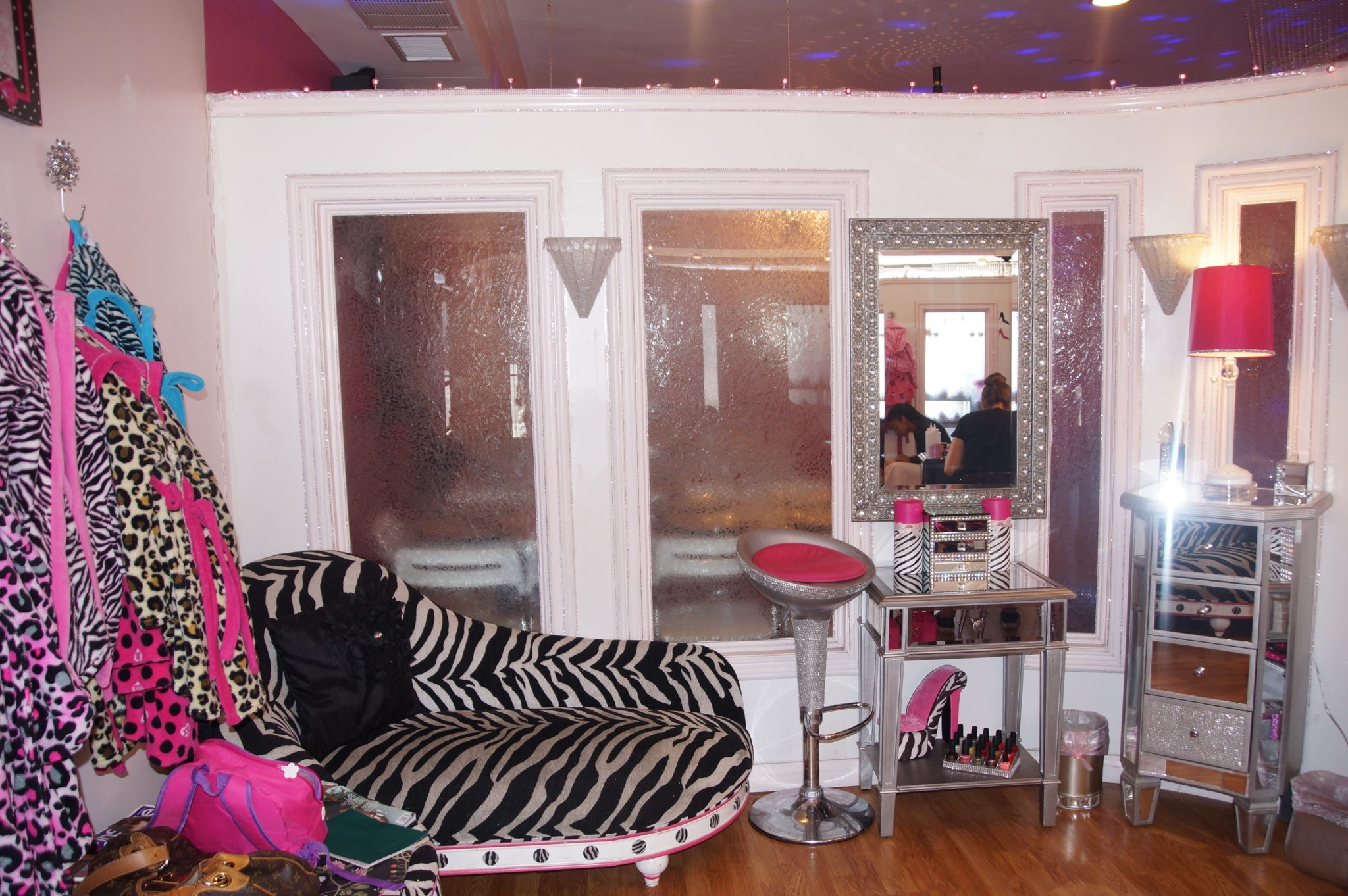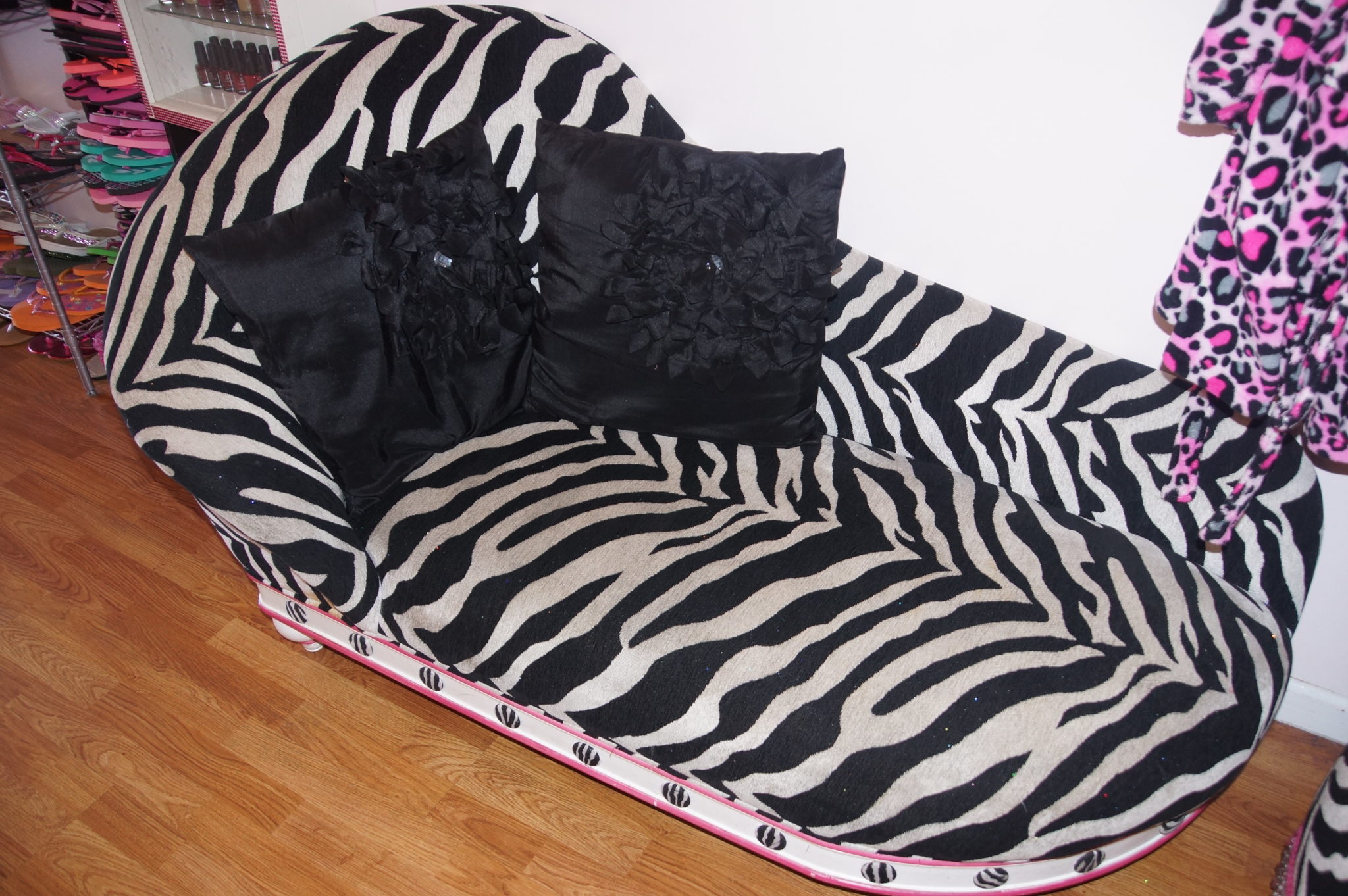 Each girl changed into a luxurious robe of their choice.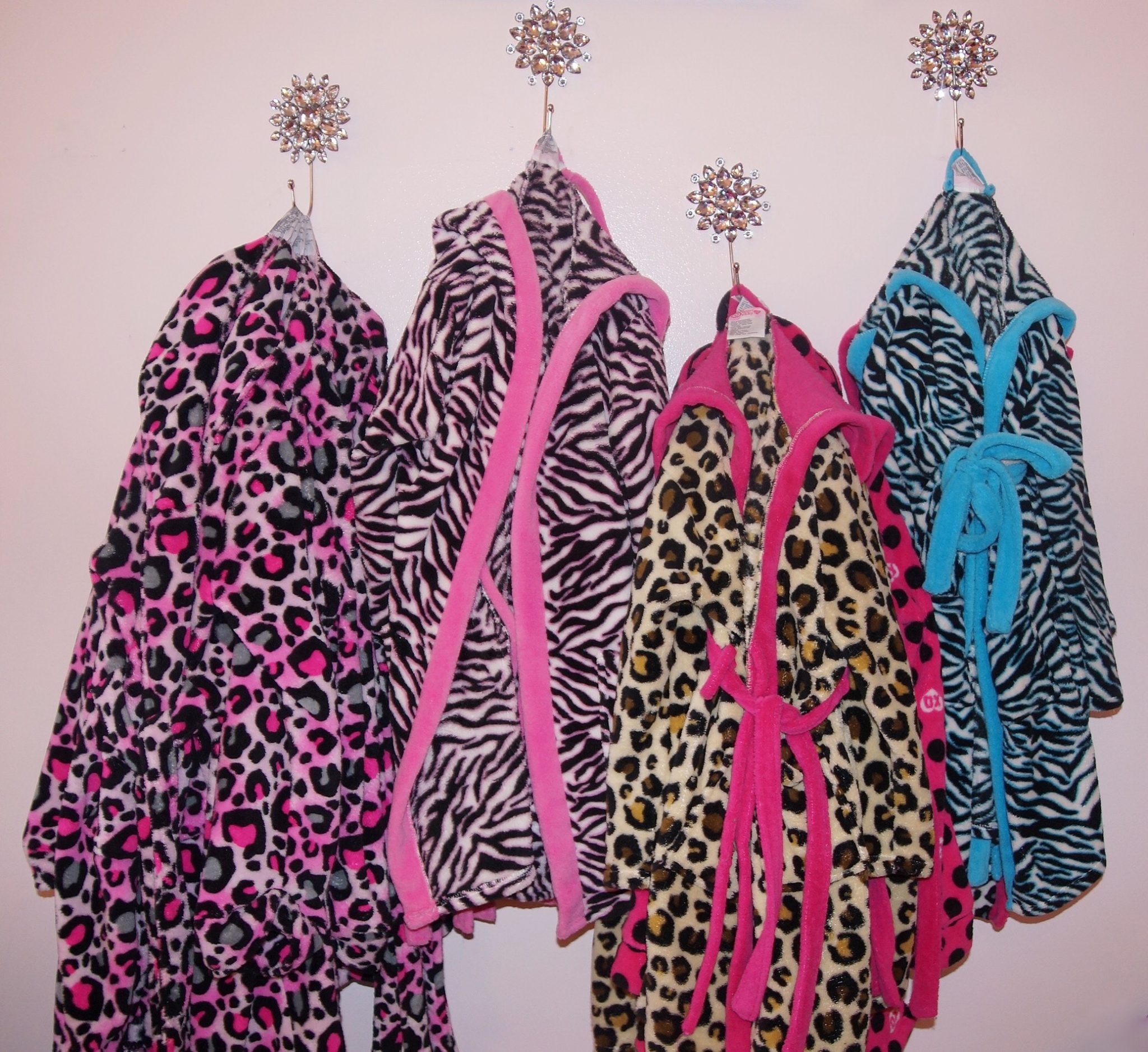 Note: Girls just threw robe on top of whatever each was wearing. No need to change clothes.
2-Girls were offered a kid-cocktail….apple-grape cider in a fancy plastic champagne looking cup.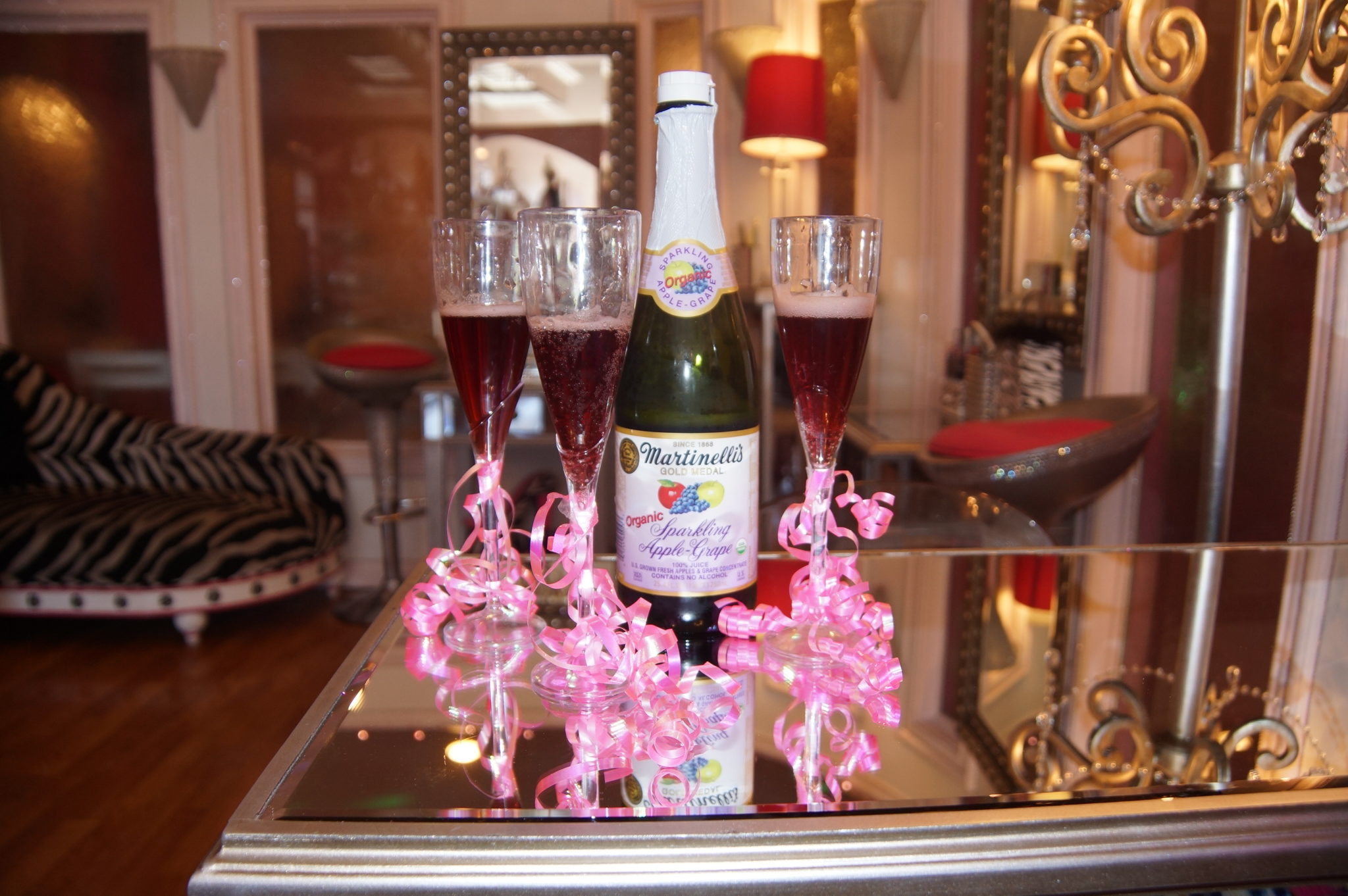 My girls LOVED this! They felt like big girls. The staff kept re-filling their cups throughout the hour.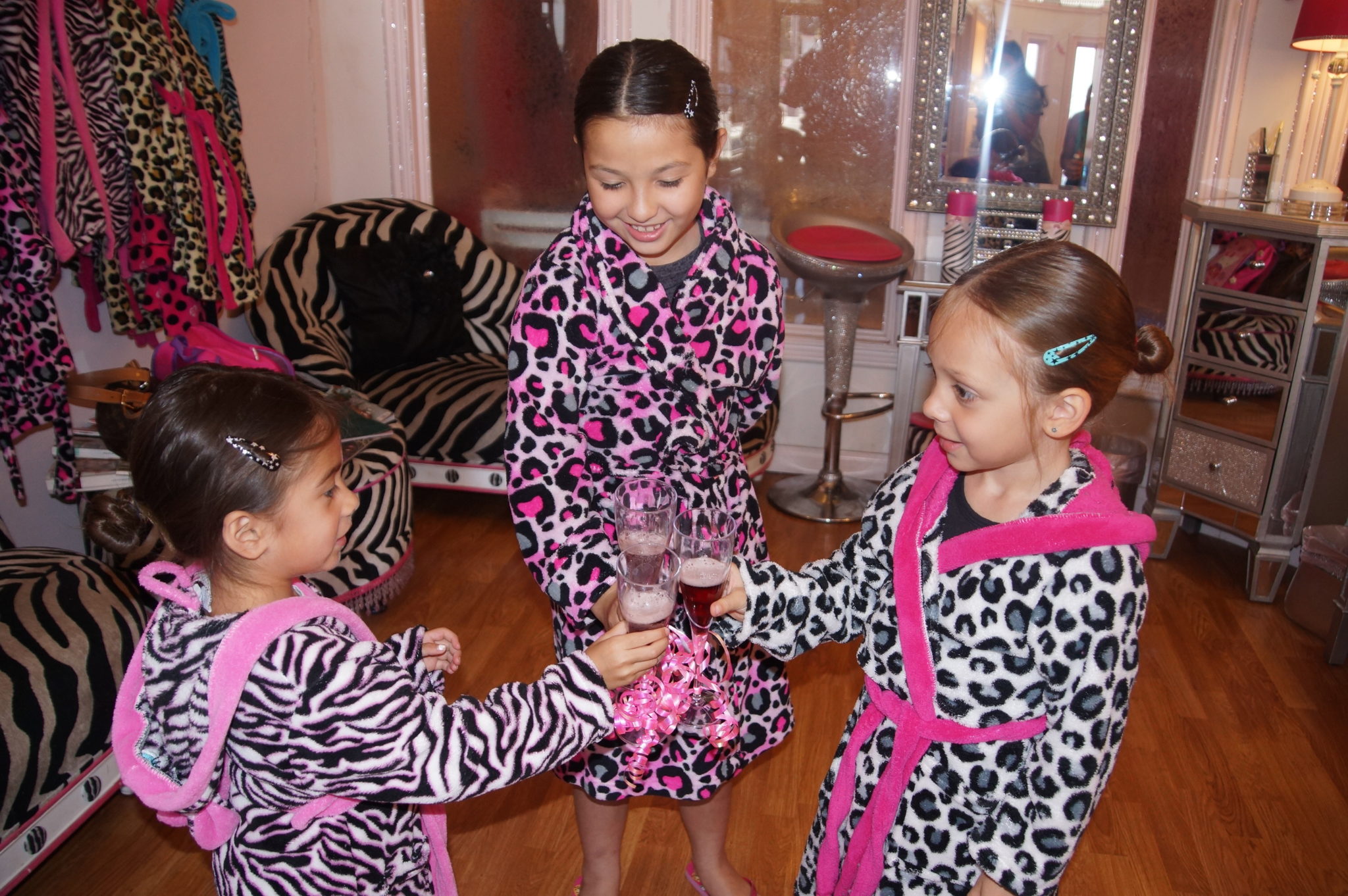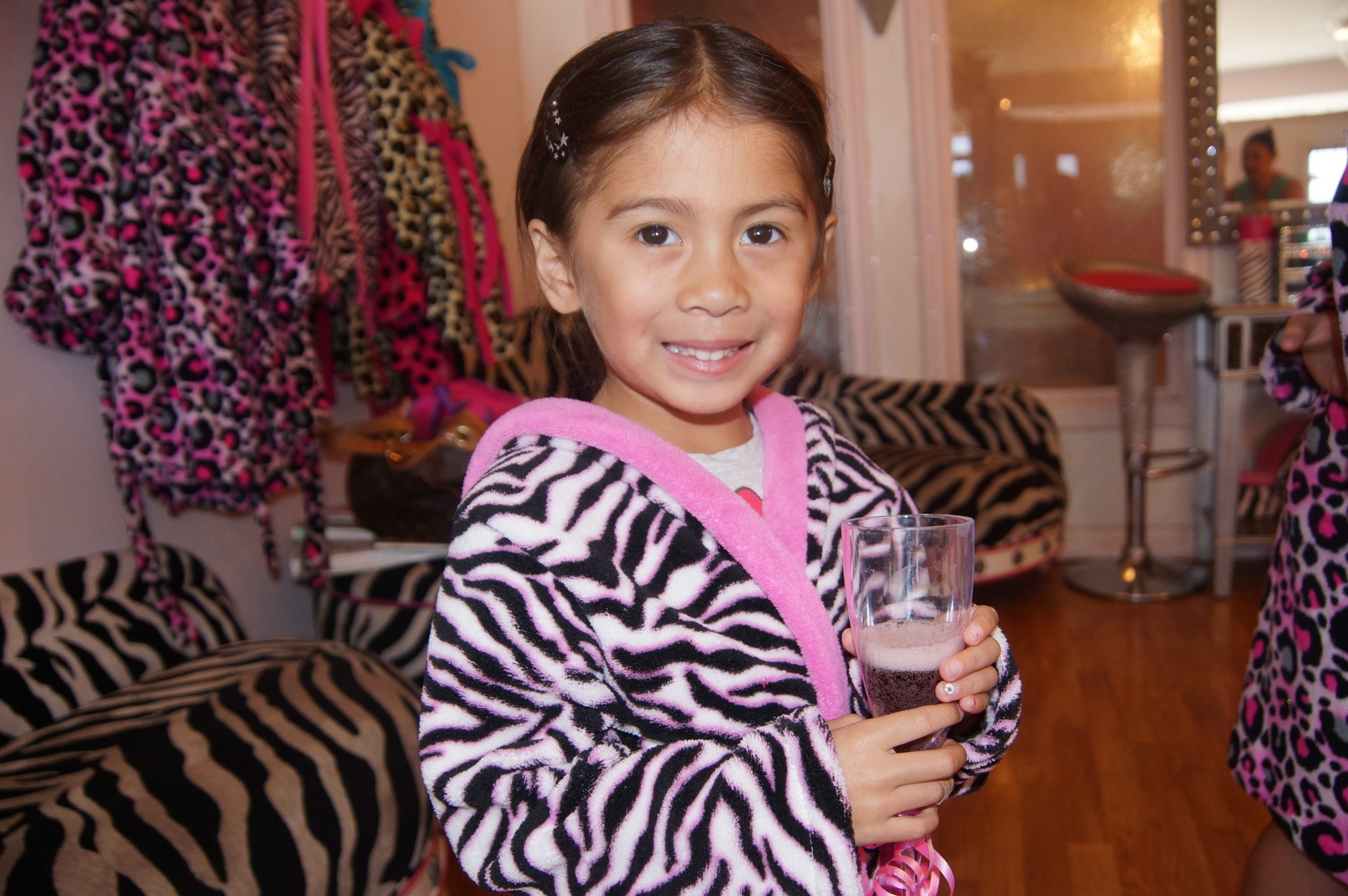 Each one of my girls had one person working with them individually.
While one was receiving a facial, another was getting a pedi and the other was getting a  mani.
3-Girls were able to choose between a strawberry or chocolate facial. My niece, Sofia chose the strawberry facial.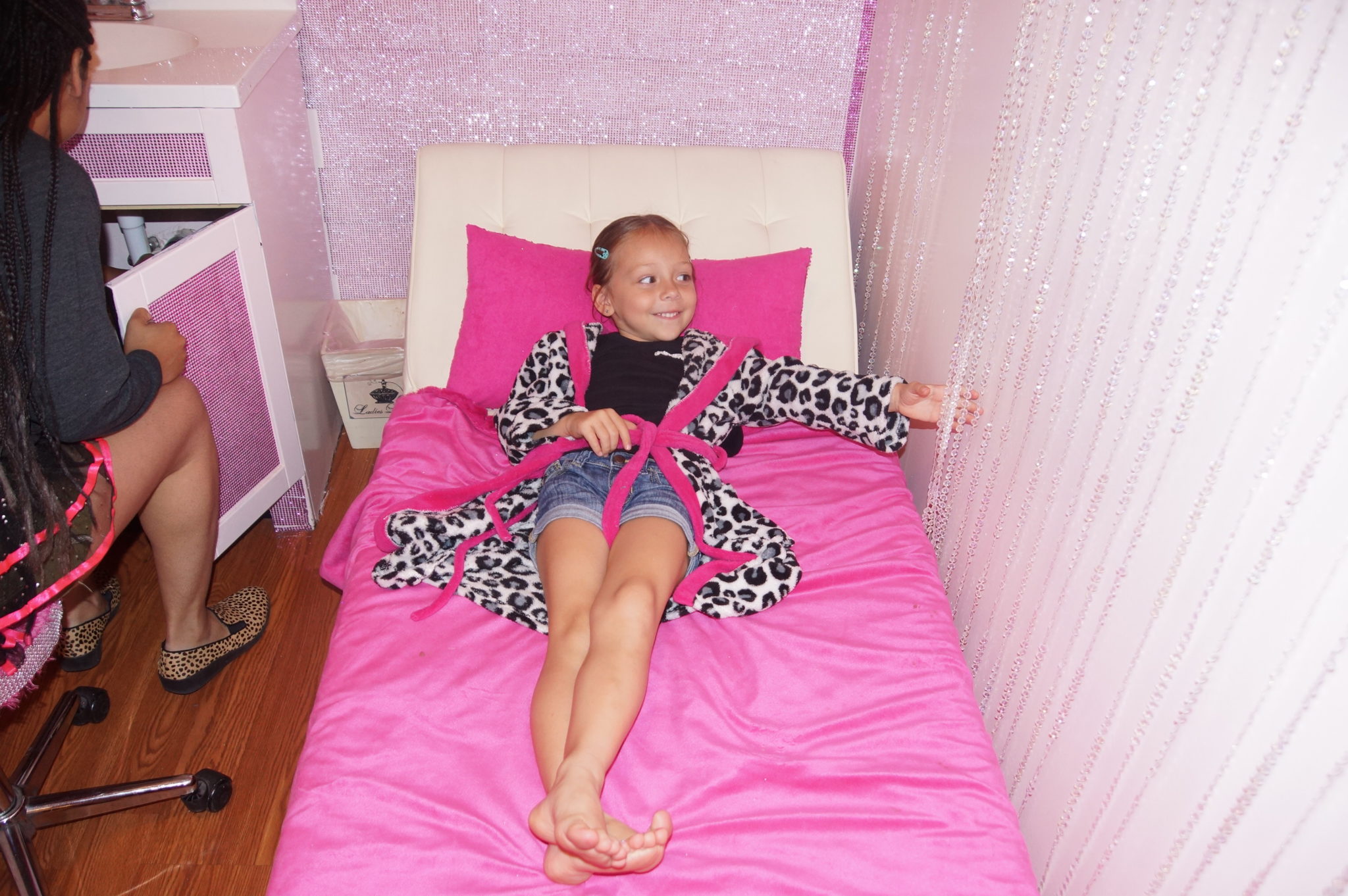 The syrup is gently brushed on face and then facial is topped off with cucumbers on your lil one's eyes. All while relaxing on a pink bed with curtains of jewels hanging all around.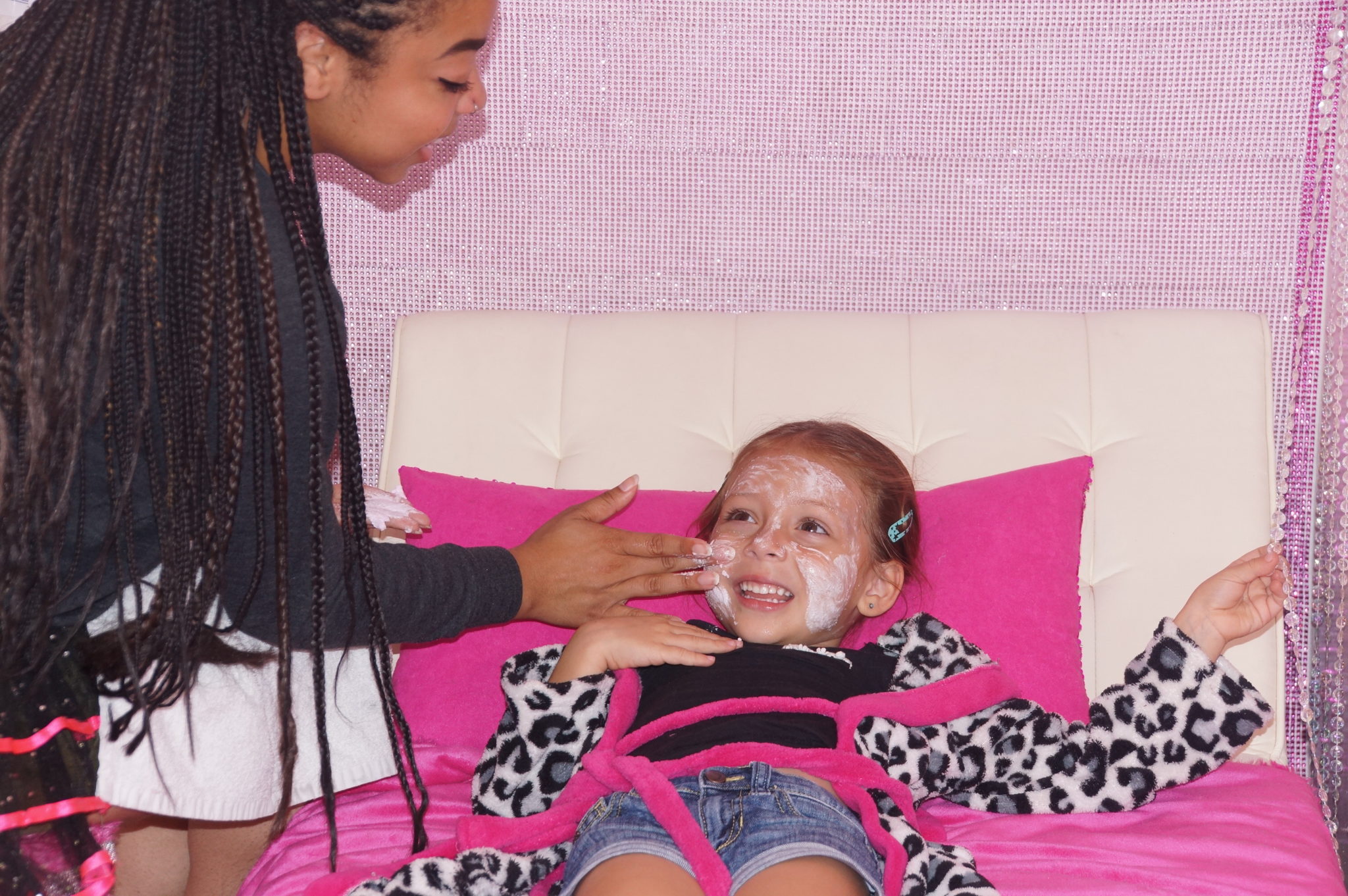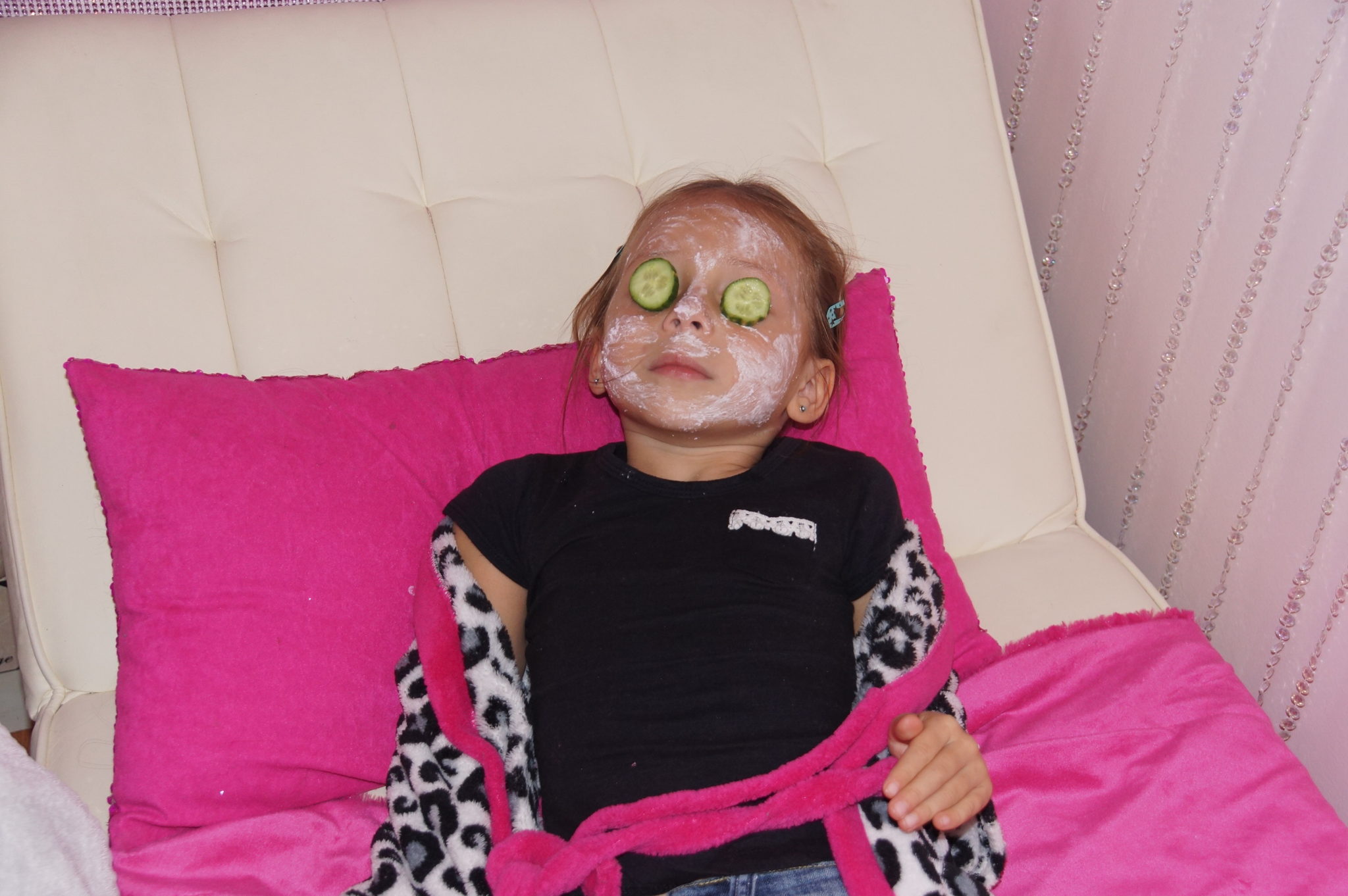 Amaya chose the chocolate facial which smelled delicious!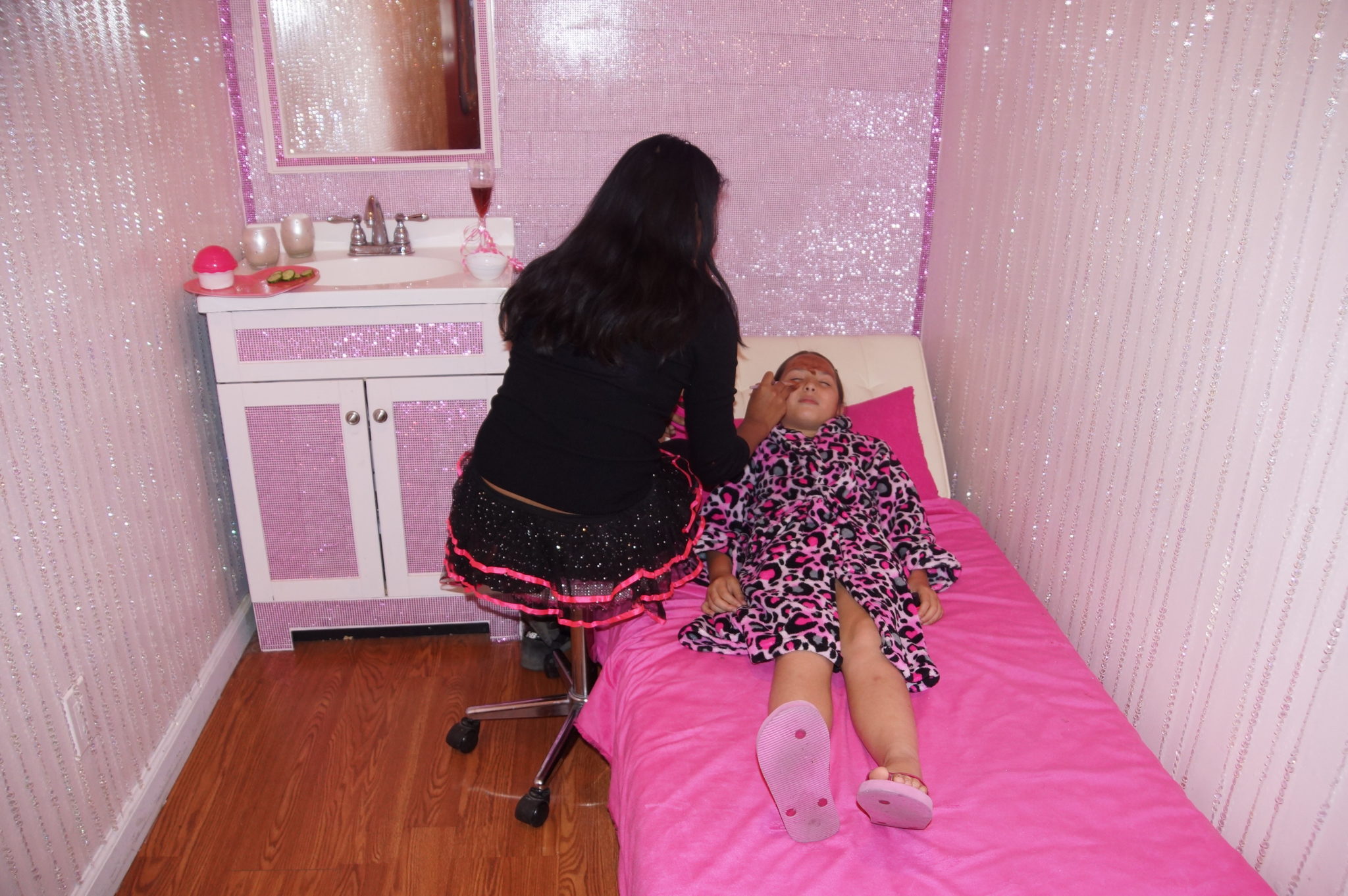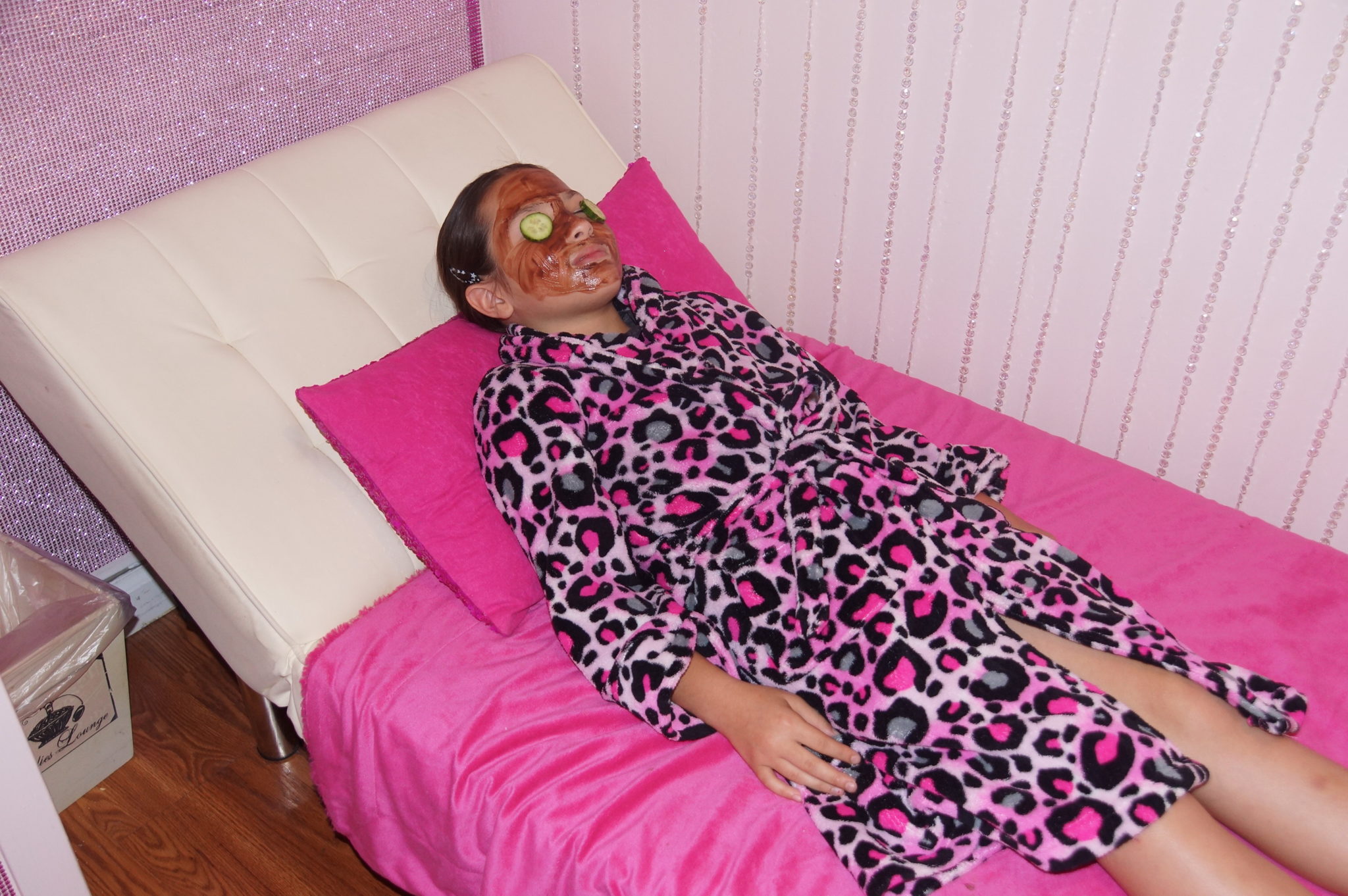 Nia also chose the chocolate facial and wanted to eat the syrup off her face!lol.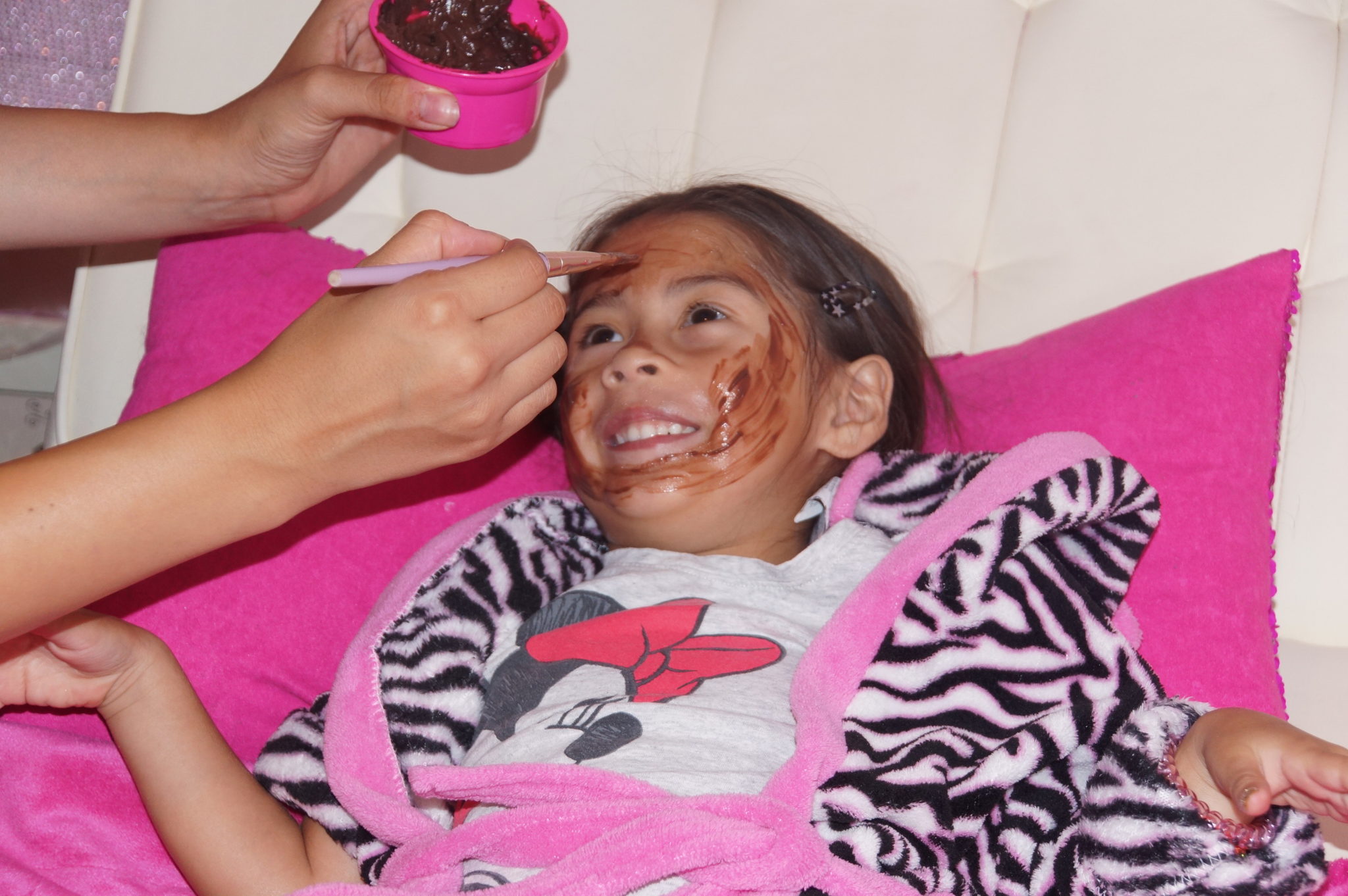 4-Girls picked out nail polish color and fresh glitter while they soaked their lil fingers in a heart shaped bowl with pink and white diamonds inside the bowl.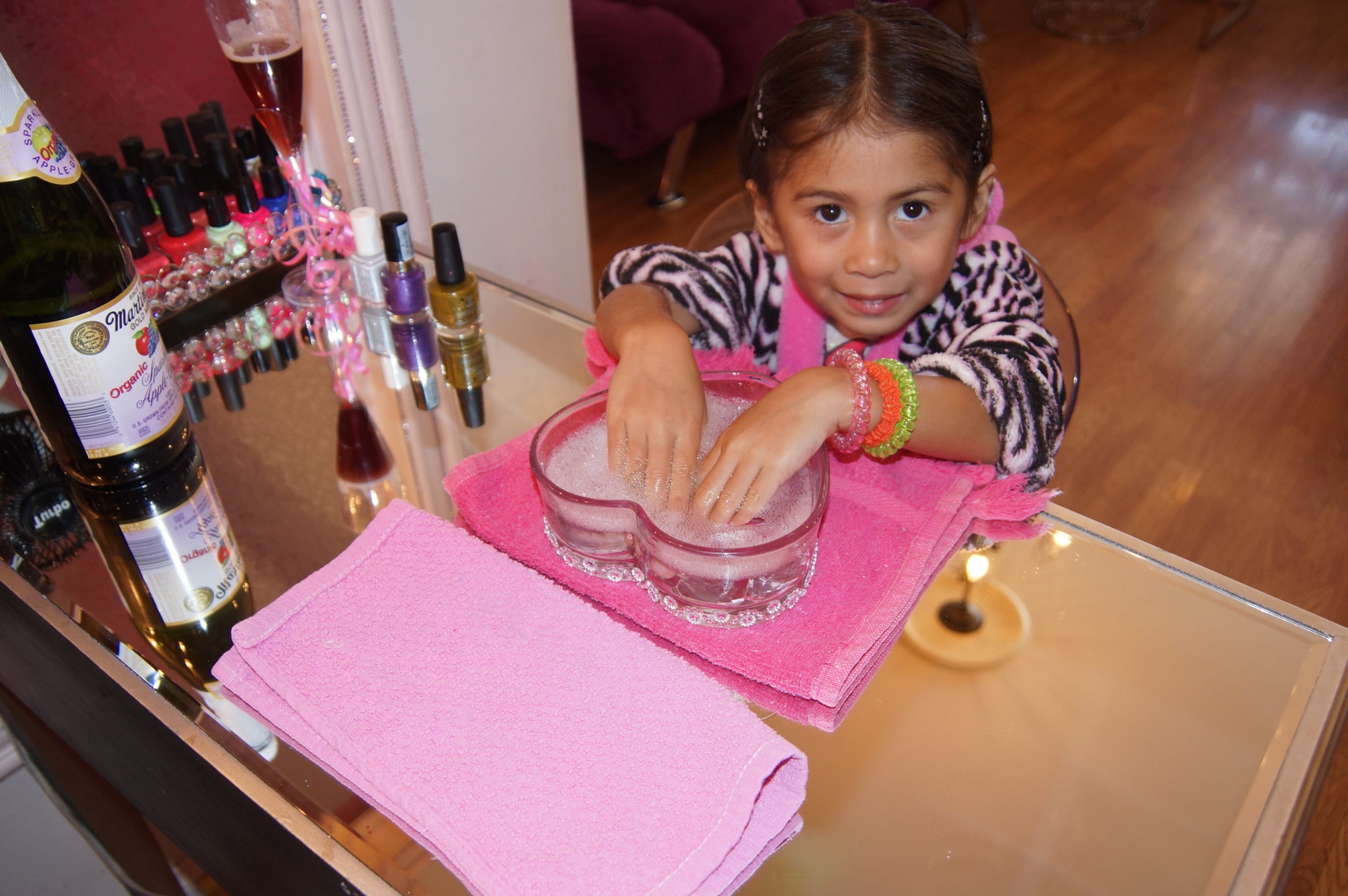 Seriously, the girls couldn't stop smiling!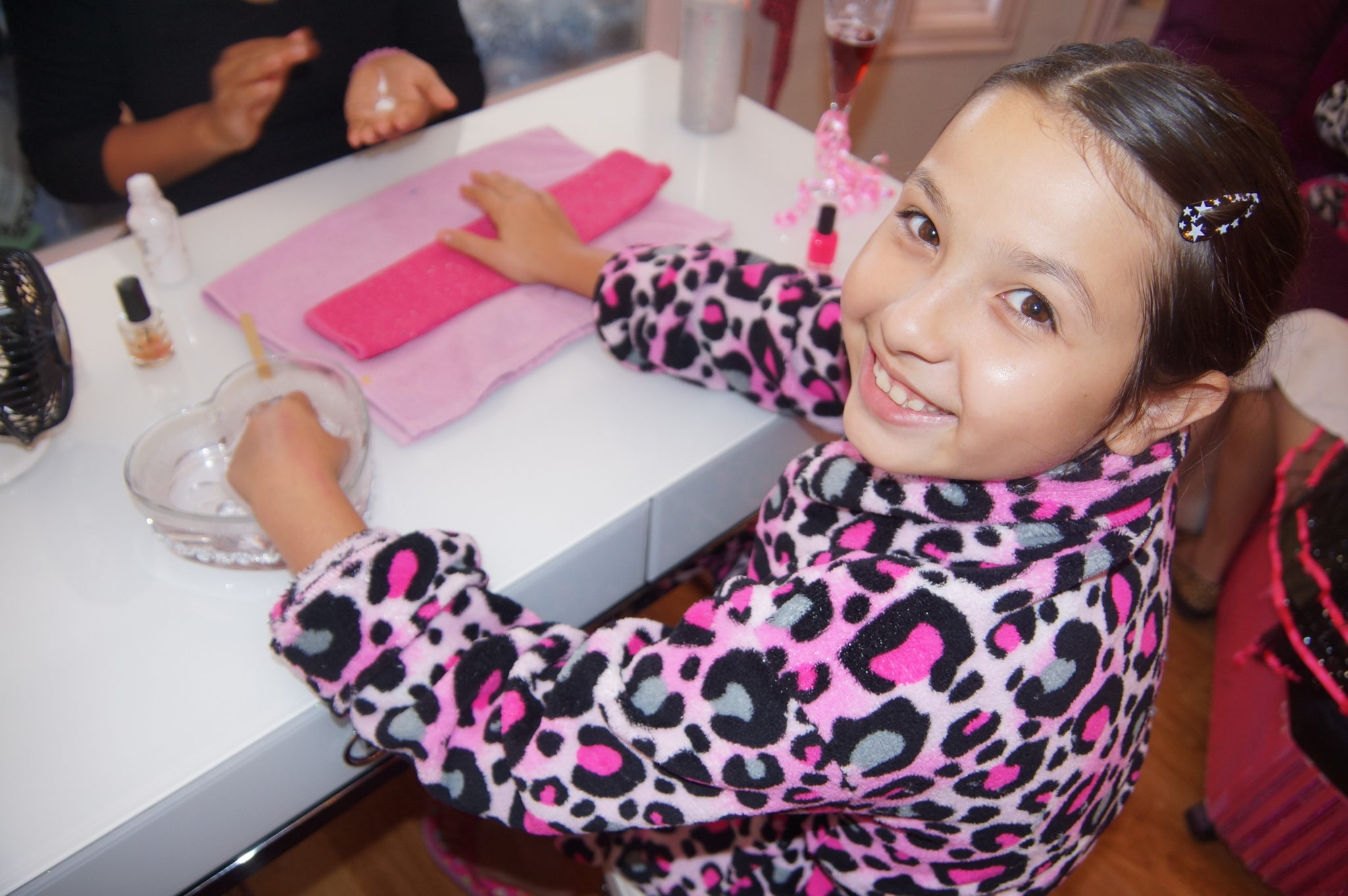 5-Girls were able to choose to sit in any of the chairs or comfy couches while receiving a pedicure.
Each was also asked if they wanted a magazine to read. OMG! My niece loved that part.lol.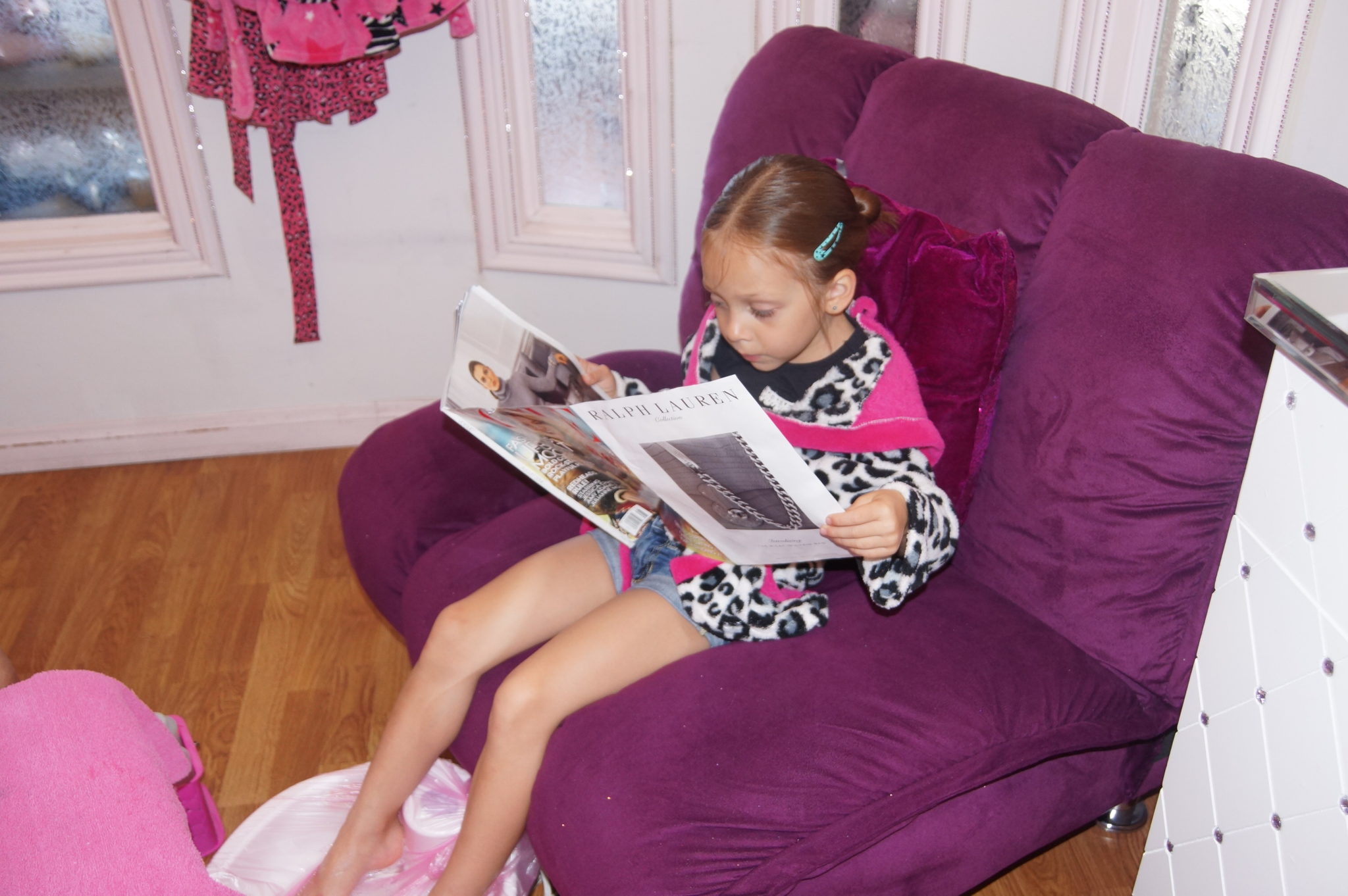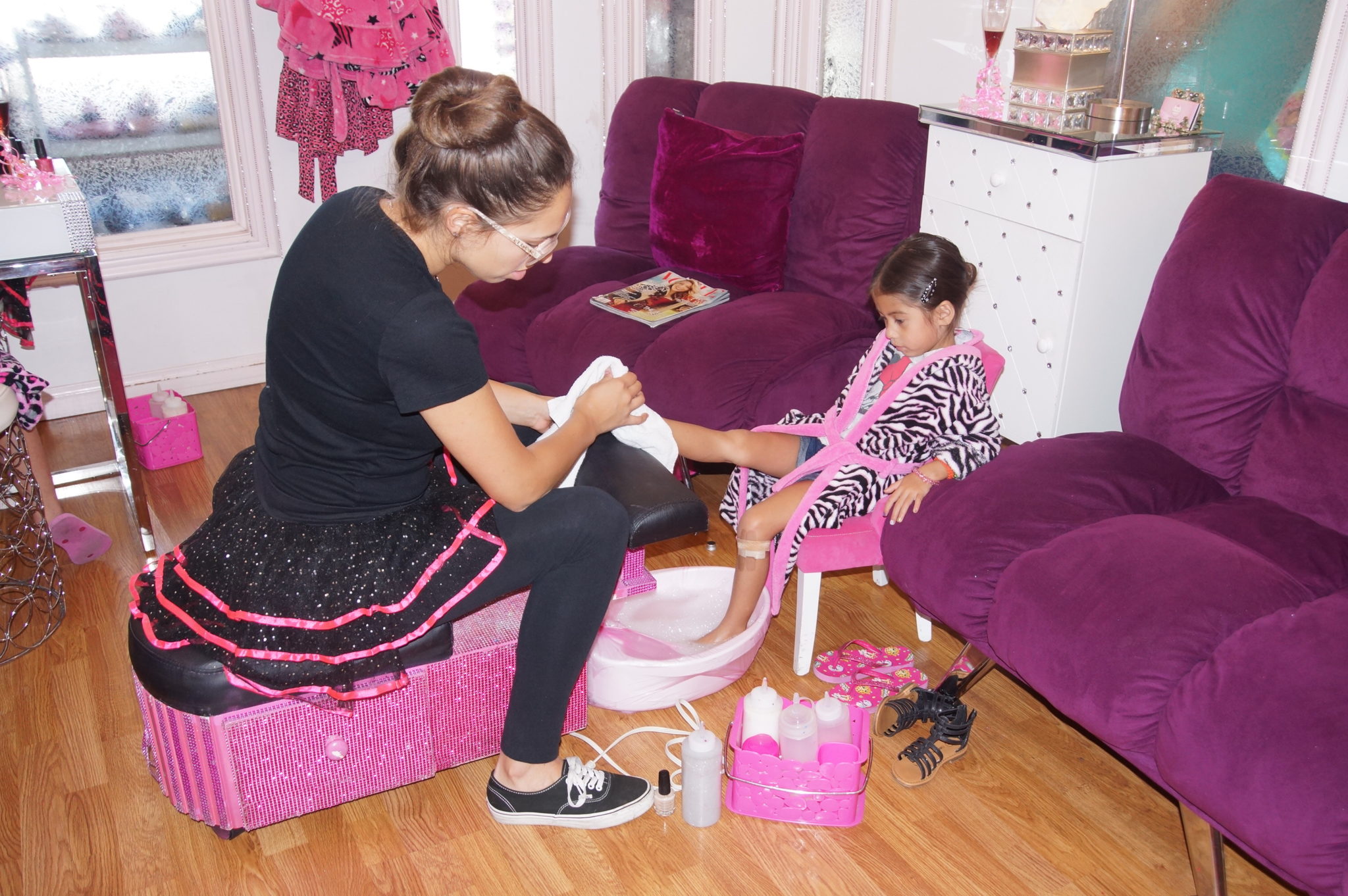 6-At the end the girls were able to choose which ring they wanted and a pair of flip flops:)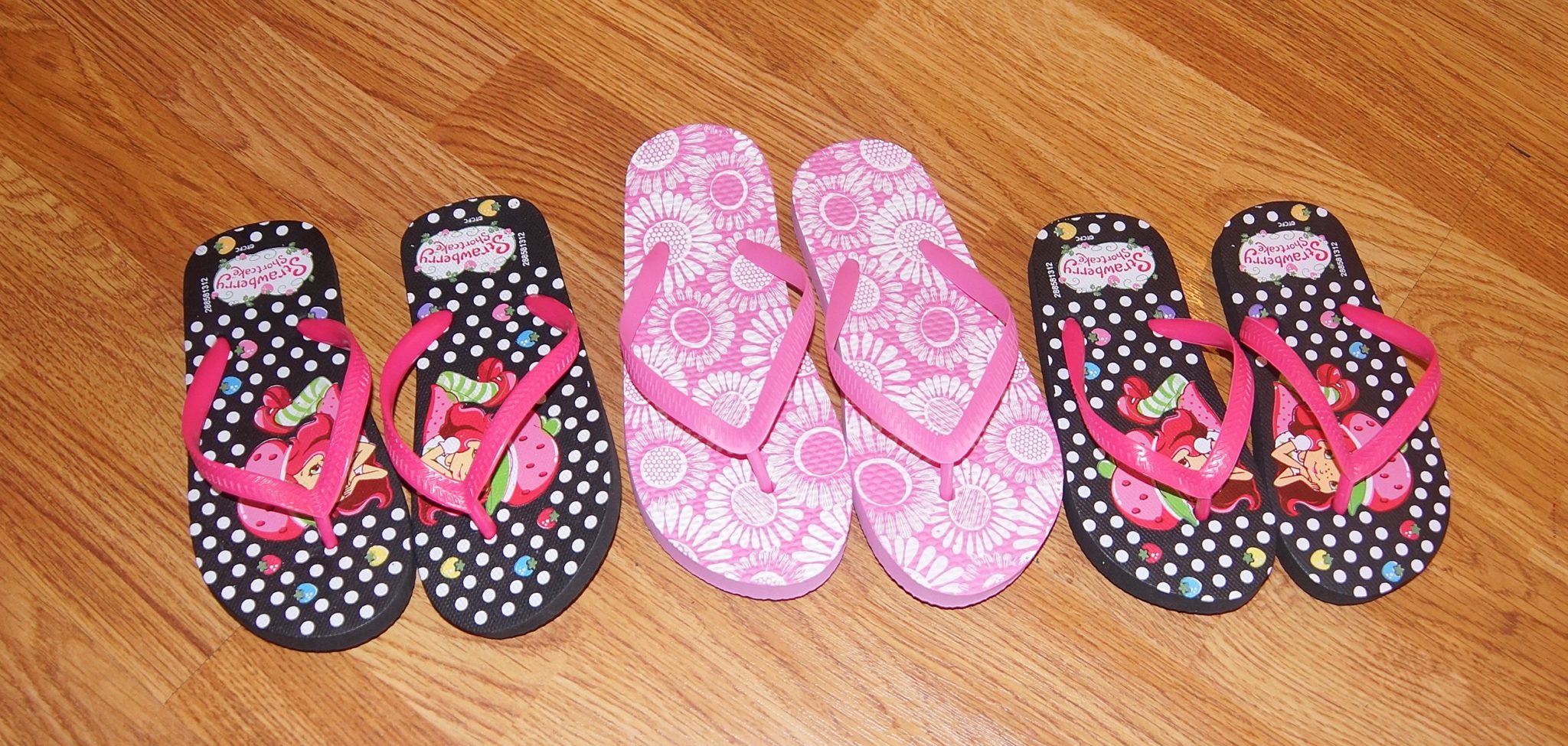 7- The girls were lucky enough to try an extra service: make-up! This was their absolute fav!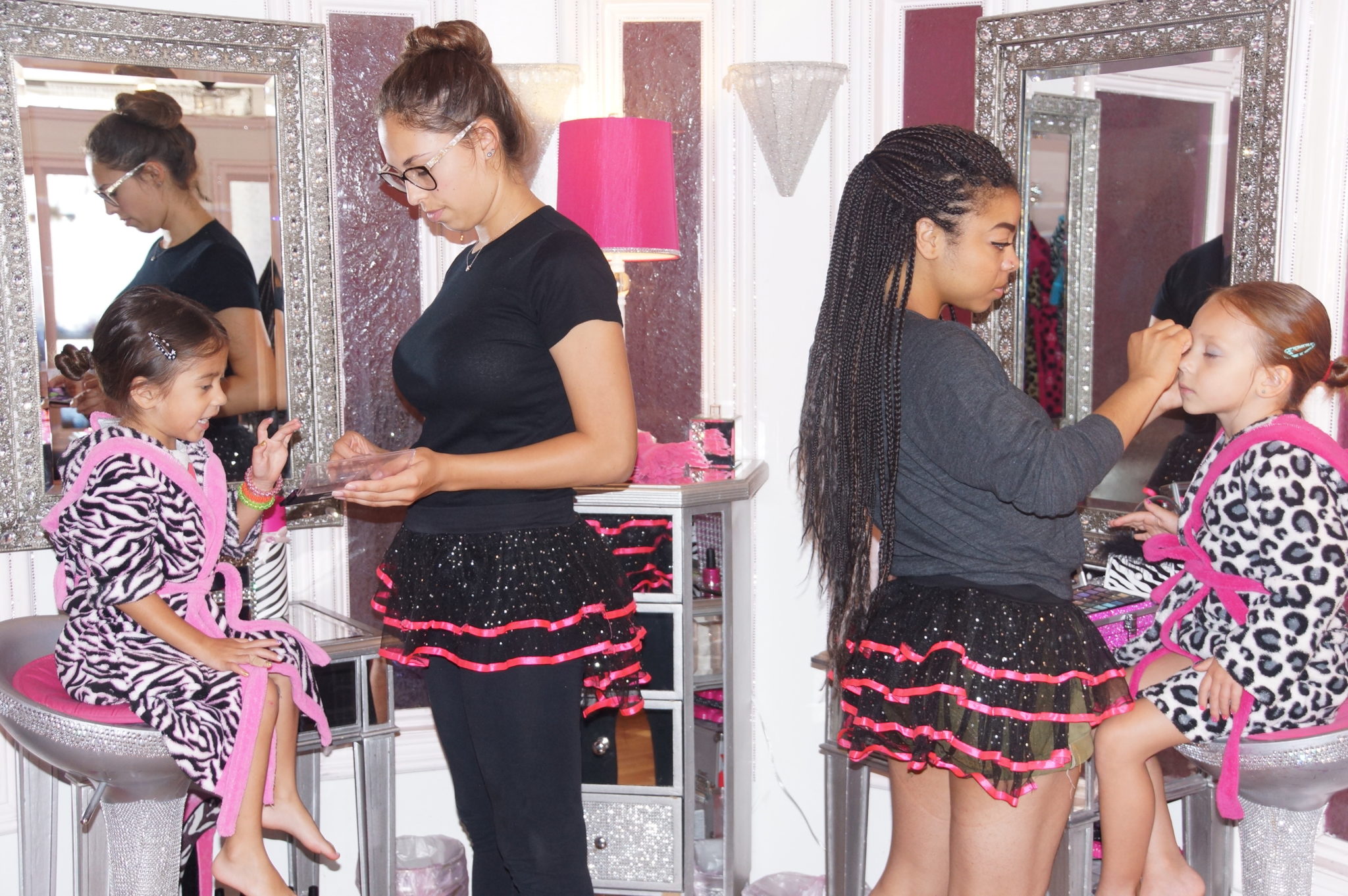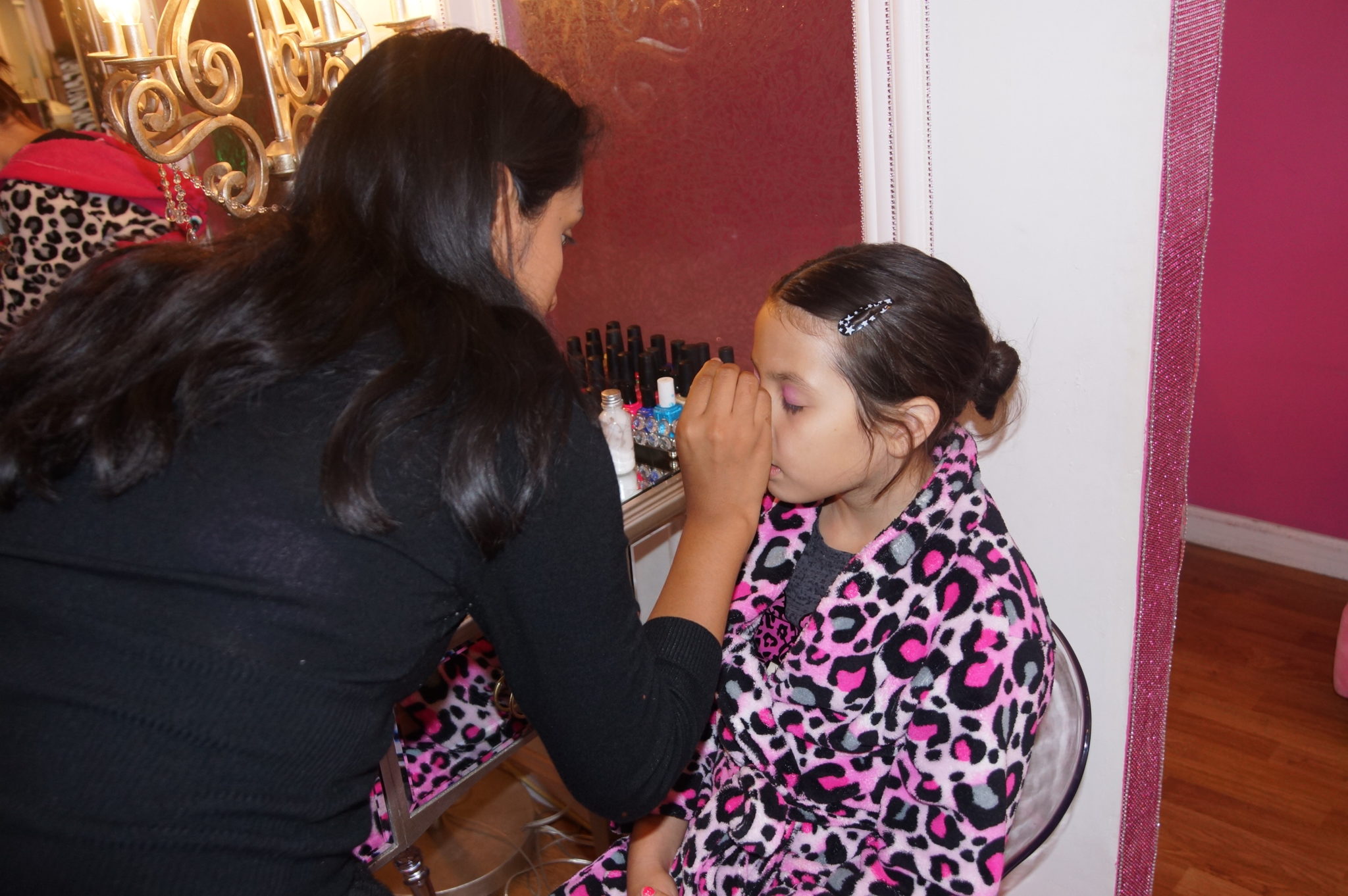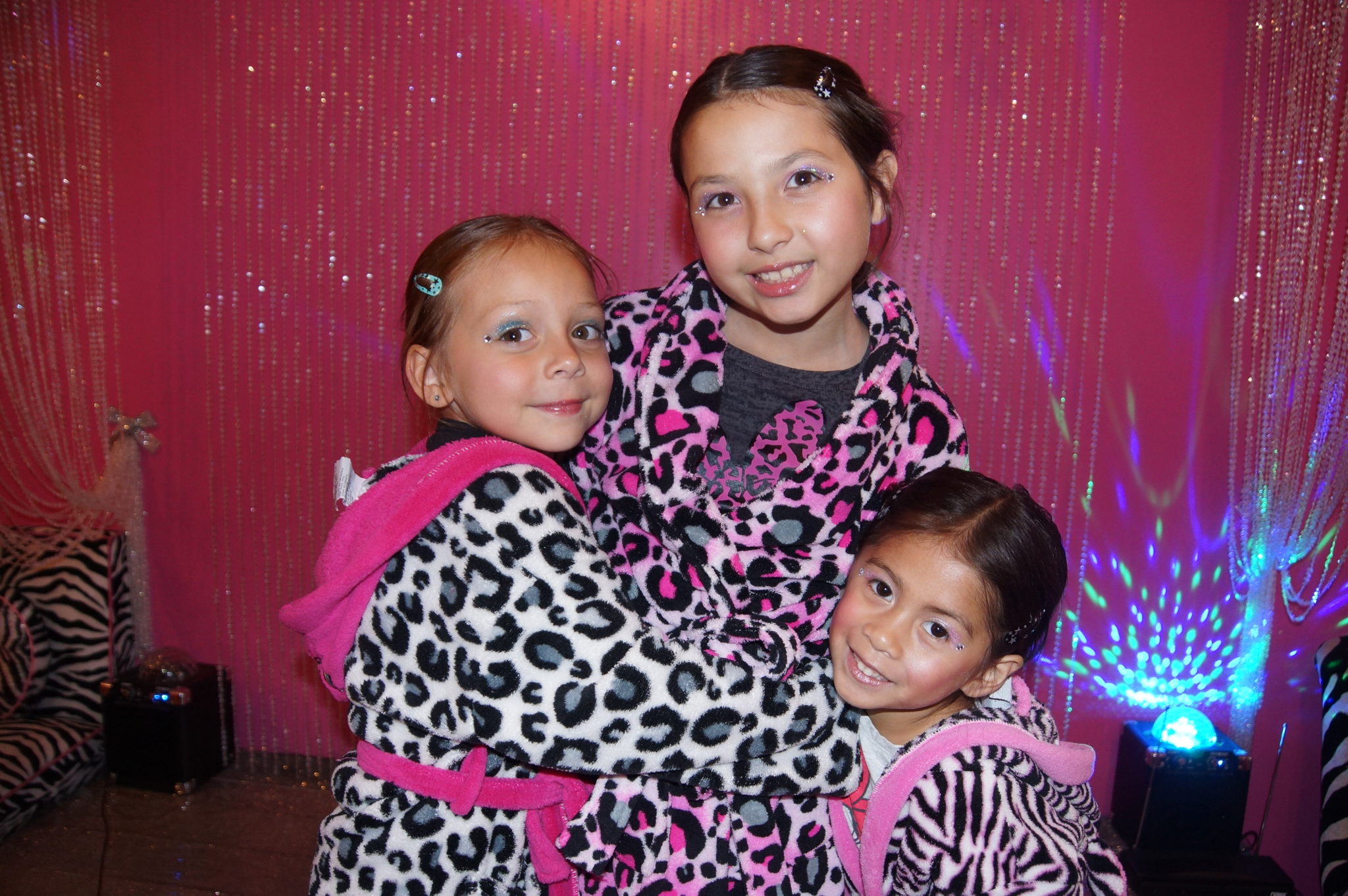 8-The girls finished their first spa experience with some Megan Trainer and lots of dancing on stage!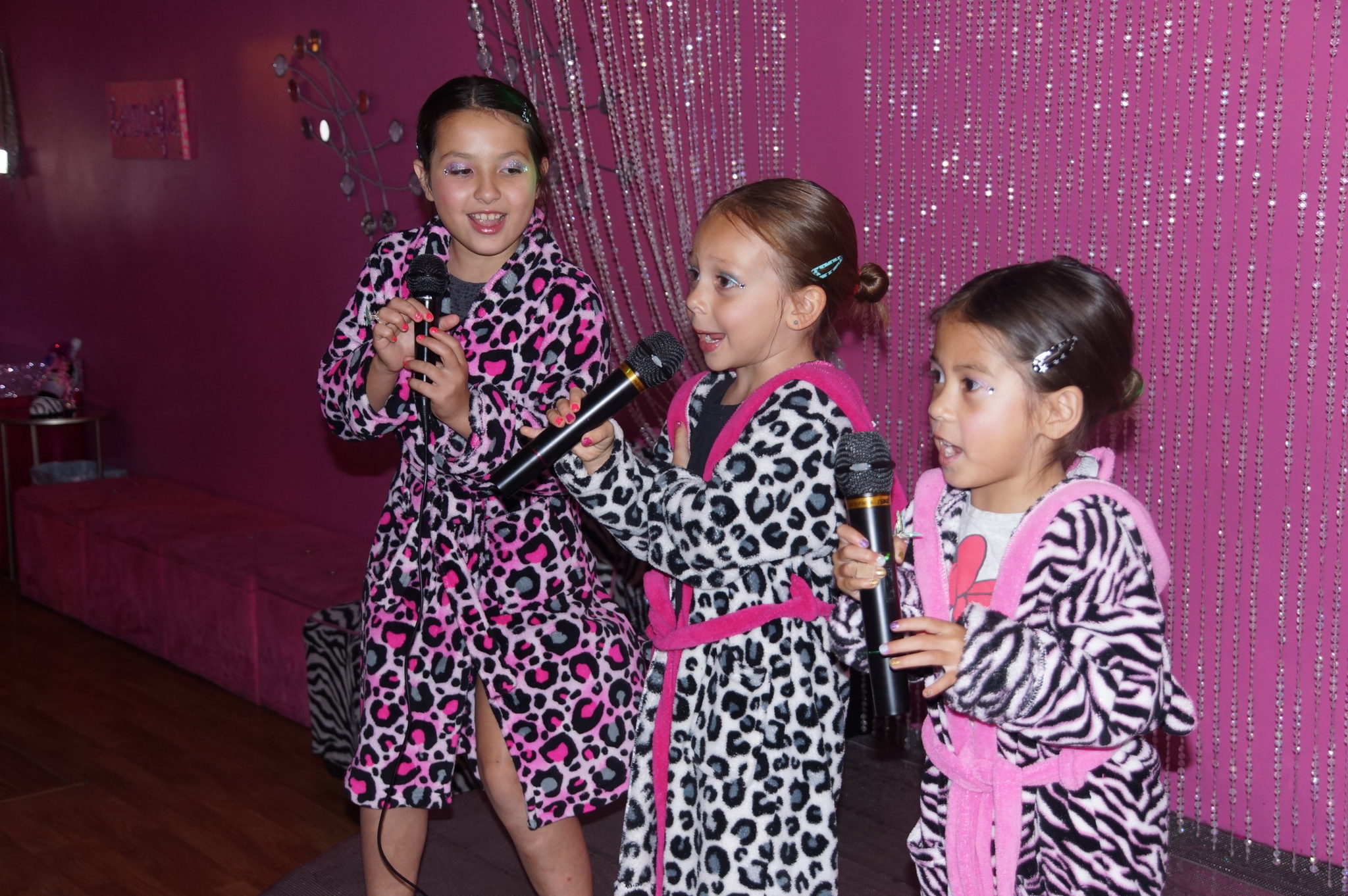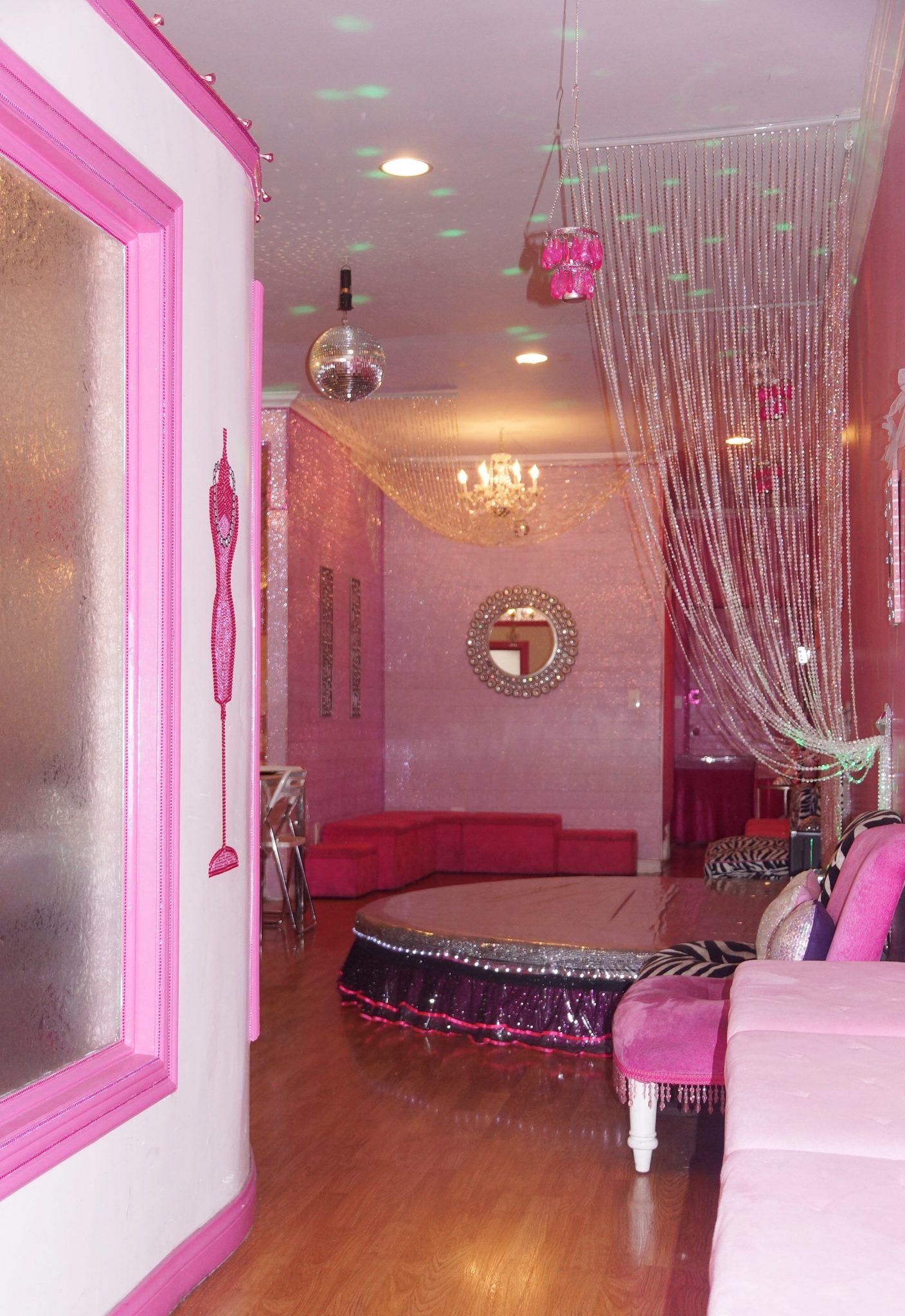 The girls had a blast! On the way out the owner even offered my girls a free candy. What a treat!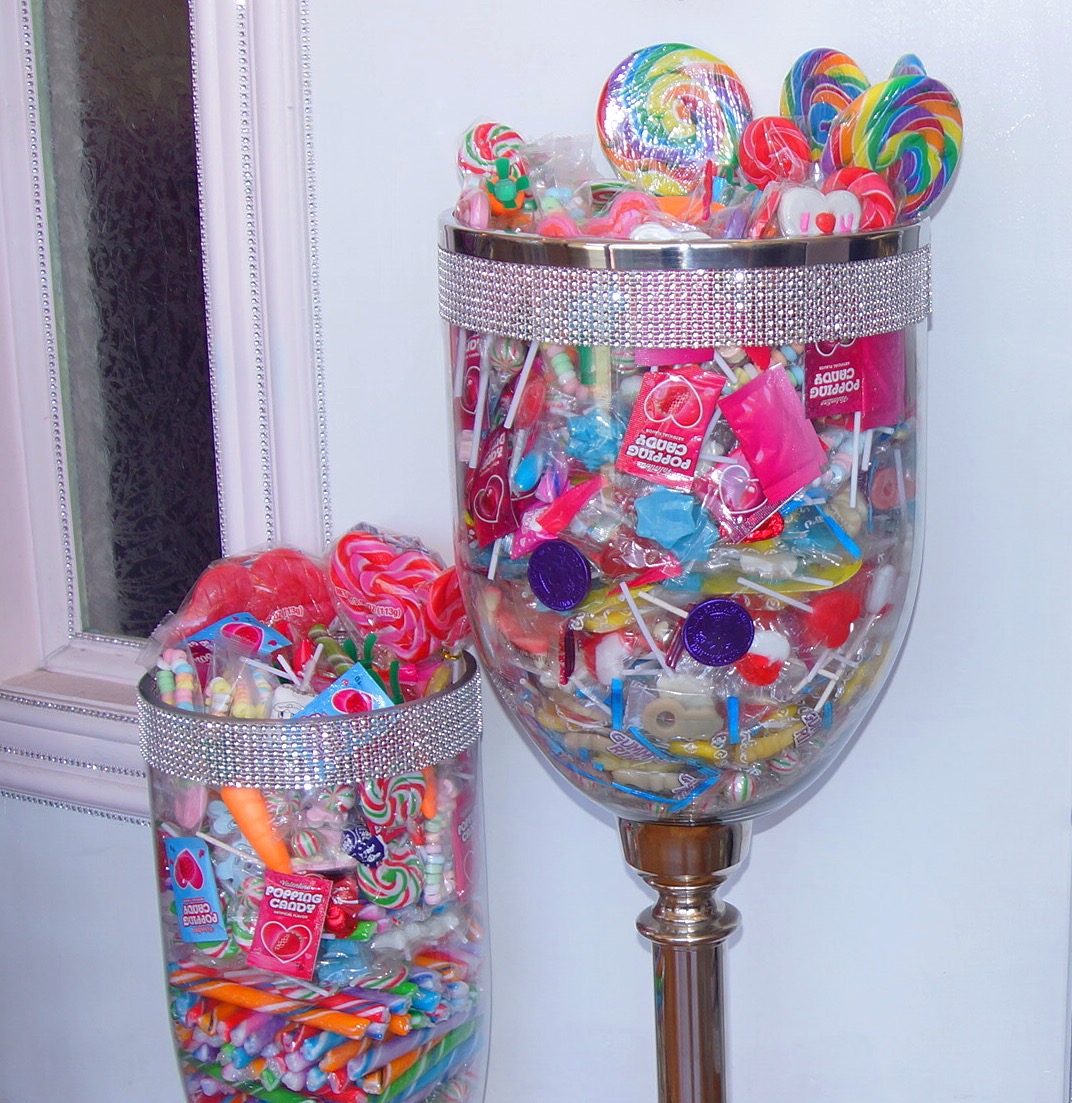 Le Chic also offers:
1- Spa-fabulous party packages
2- Mother & daughter spa day
3- A divalicious pampering menu
4- Mobile spa services
PLUS, they even include services for boys!!!
DUDES AT LE CHIC
Spikey Hair or Mohawk for $10
Face Paint for $10
Tattoo for $5
The customer service that was given to my girls was PRICELESS! My girls didn't want to leave!
I would highly recommend this spa for any lil princess out there.
Girls ranging from 2-15 years will enjoy the spa with their mommy, friends or family.
Make sure to ask for Grace, Toryn or Carol to pamper your lil princess.
They were absolutely amazing!
They took great care of the girls and they made sure that they were comfortable the entire time.
Have you ever taken your lil princess to a spa? Post your comments below.
Don't forget to subscribe to my email list so you can stay connected with me!
Mom on Duty…
Rocio
19461 Ventura Blvd.
Tarzana, CA. 91356
818-654-9570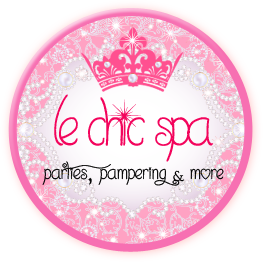 ---